Wimbledon Qualification
Day 3, Inspiration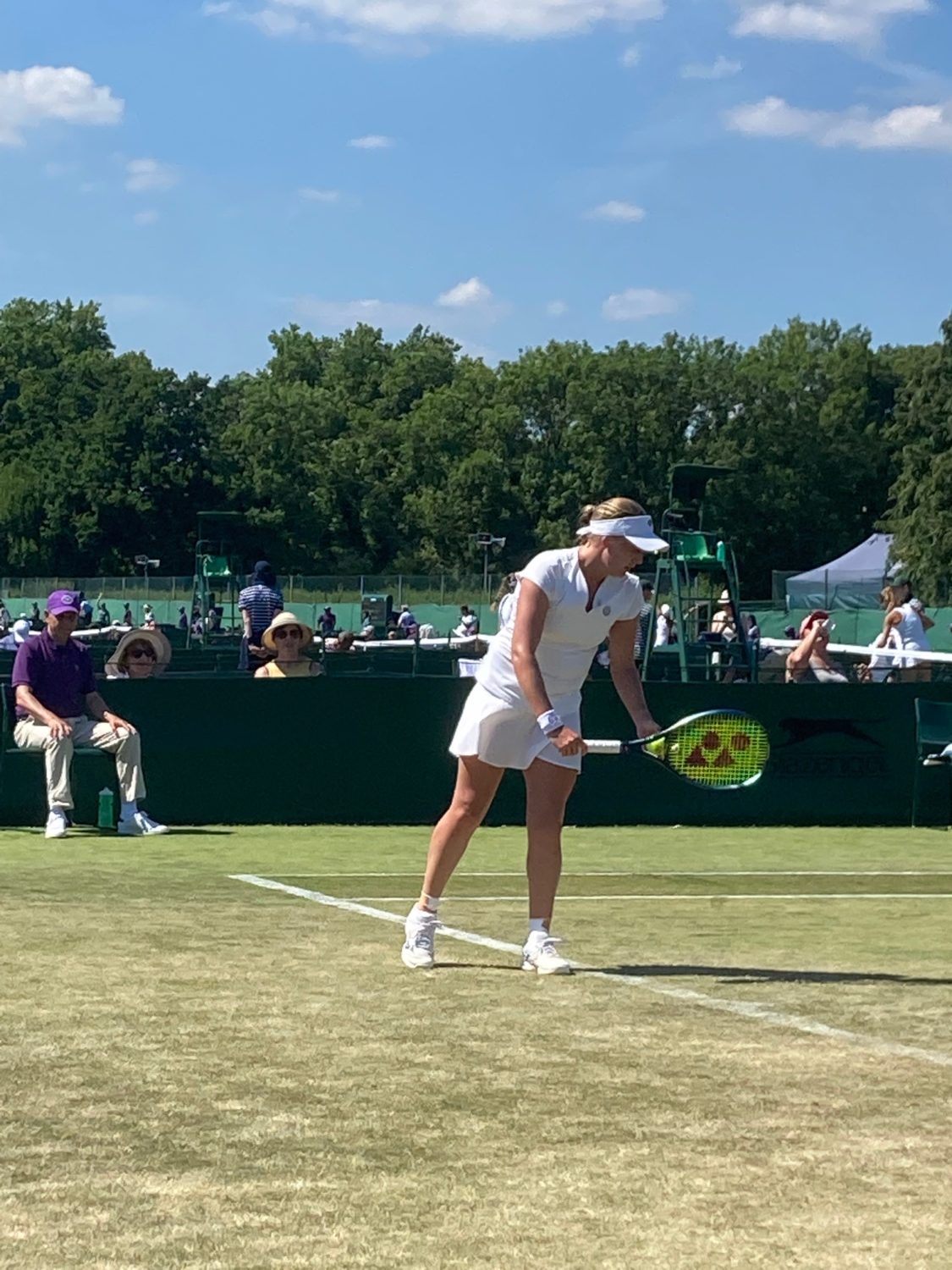 Everyday new ideas and innovations are appearing at this tournament. As the sun continued to shine and the temperatures continued to soar, the All England Club had taken pity on the melting spectators. Today on entering the grounds a big screen had appeared next to the innovative mini grass courts where spectators were able to watch the tennis on the big screen under teepee style tents. Young kids were able to glance at the screen to get inspiration and motivation dreaming of playing in the famous historical event whilst buying into this years theme of "the stage awaits".
You get a strong feeling this year of inspiring the young. With the mini grass courts and the commercial advertising the BBC are using of animation to promote the tournament. In addition to this the second week of the championships will include an u14 exhibition tournament to inspire and encourage both the competing young and the next generation.
Though the qualification event is fiercely competitive outside the courts the atmosphere is relaxed and calm. With the extra seating on all courts and courts having been spaced out everybody gets a clear view . There is no hustle and bustle as there can be on the outside courts at the main event and no standing on tip toes to get a glimpse of you favourite player, it would go under the hashtag of #spectatorsatisfaction!
Day 3 provided both a mix of male and females players and with the dry weather there was little sliding and slipping around the court, a firm grasp was felt under foot.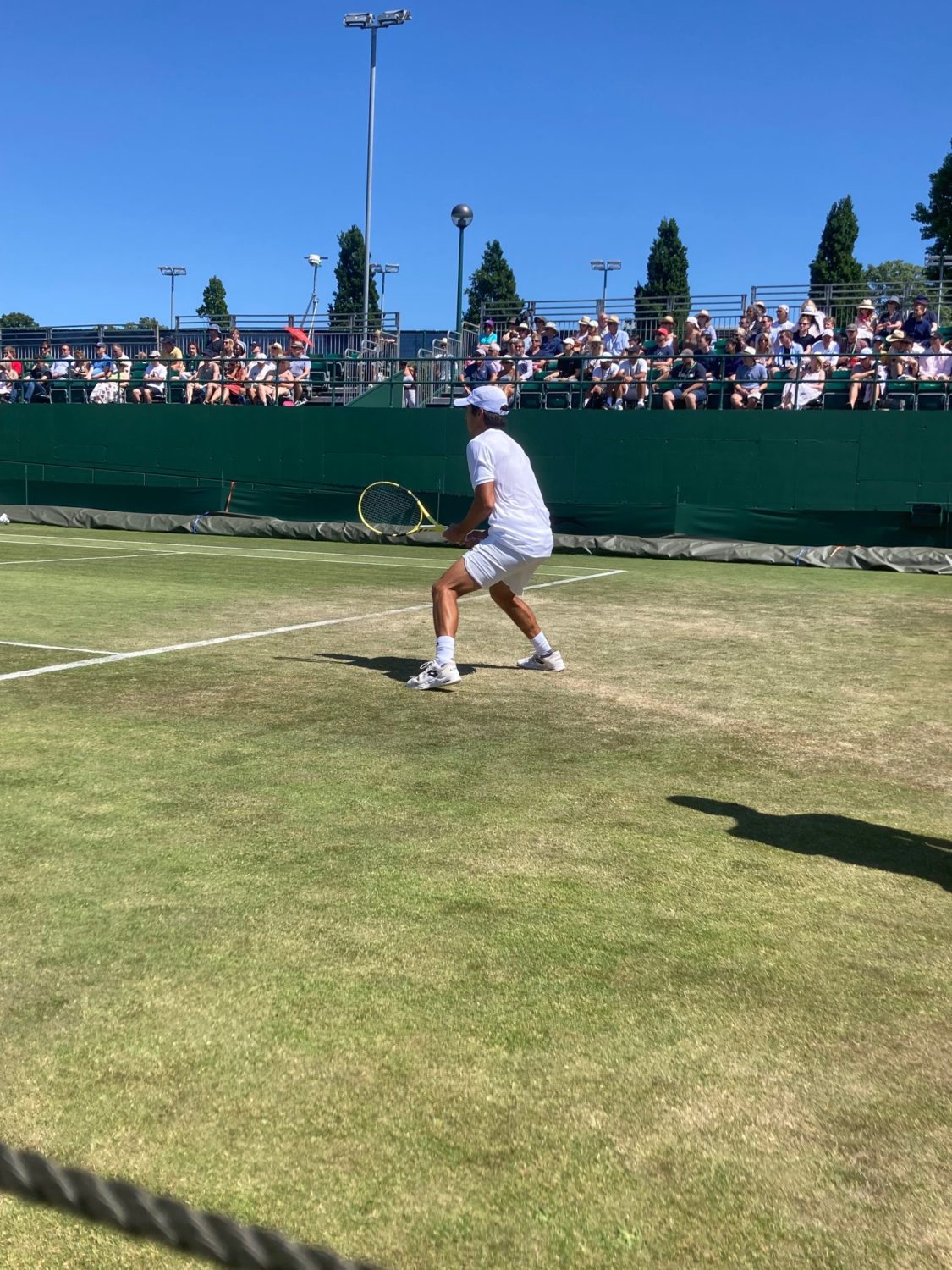 I sat most of the afternoon with my friend Paul Kilderry from Tennis Australia as we watched the Australians compete of both men and woman as they fought it out next to each other. Both players we watched had come back from some serious injuries and surgeries, 4 knee surgeries for one of the players, but the lure of the famous grand slam had pulled them back in to compete, after all Aussies and grass historically go together!
Players famously try and make their comeback at Wimbledon but on the other side they also like to retire there, history and the final page plays a big part in a person tennis career.
As I leave I see a coaching colleague playing mini tennis on the grass courts with his son.I am happy to take pictures and videos of them playing tennis together, who knows if in years to come his son will be playing at Wimbledon,either way we made memories for the family album.
We look forward to Day 4 the testing day when everything is on the line to have that gold(or green!) qualifying place and be part of 'the stage awaits'.