Wimbledon qualies
The start up of "the stage awaits"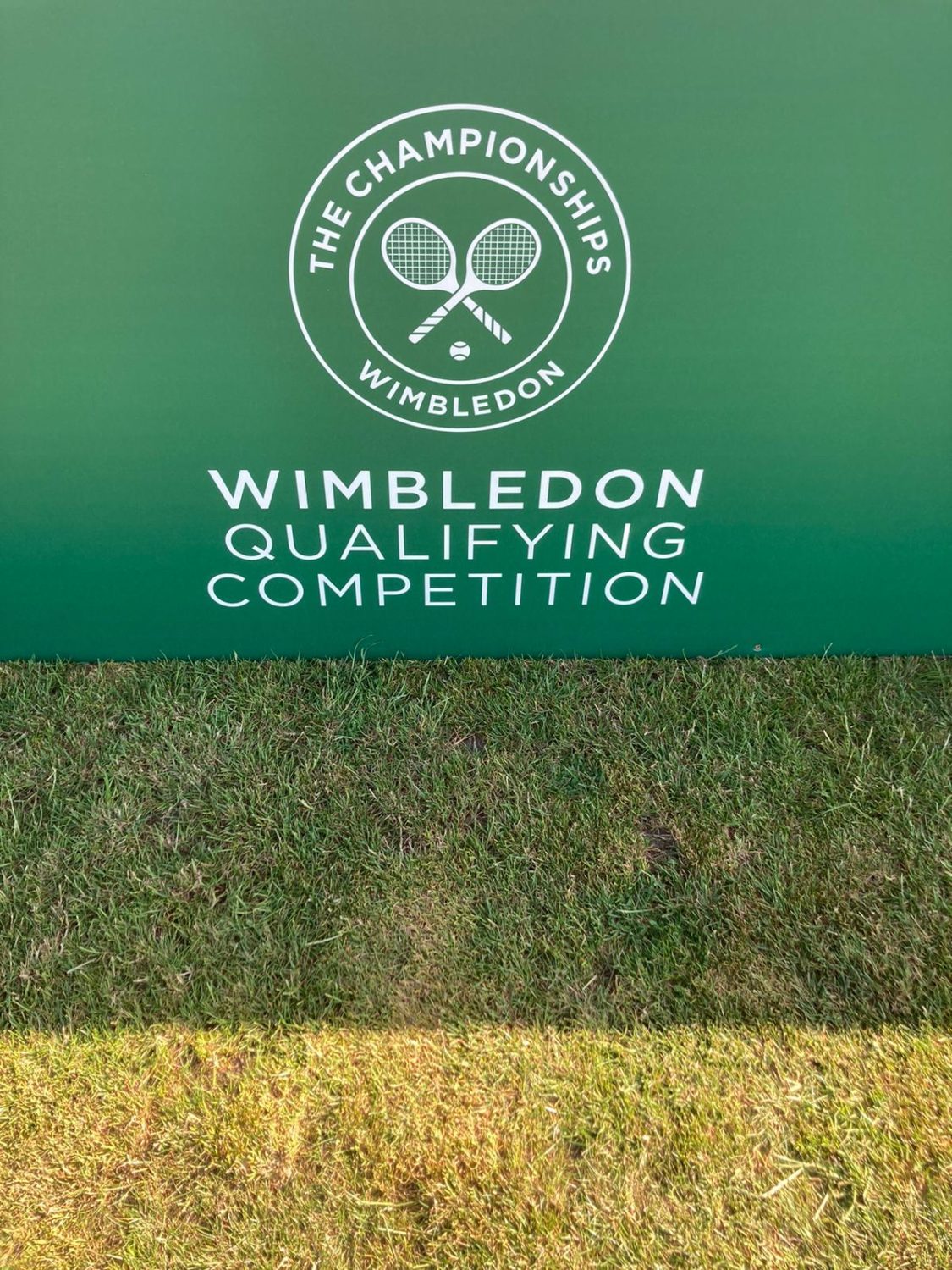 As you approach the club you instantly see the difference since the All England Club has taken over this venue. Smart signs and Wimbledon borders guide you into the club. The layout has changed with grass mini tennis courts available for kids to get their first taster of the hallowed turf. New food and canteen areas are available and there is definitely more of a professional Wimbledon vibe to the tournament.
Day 1 starts with the mens draw and both players and spectators were blessed with fantastic weather. Some players still struggled to find whites and even at this level there can be a mad dash to find white kit if you have no sponsor. As you would expect the quality of the matches was strong but you could see the majority of the players that had come off the clay courts struggling to adjust to the different bounce, speed of the ball and different footwork patterns needed. A couple of the matches only lasted 45 mins as some struggled more than others.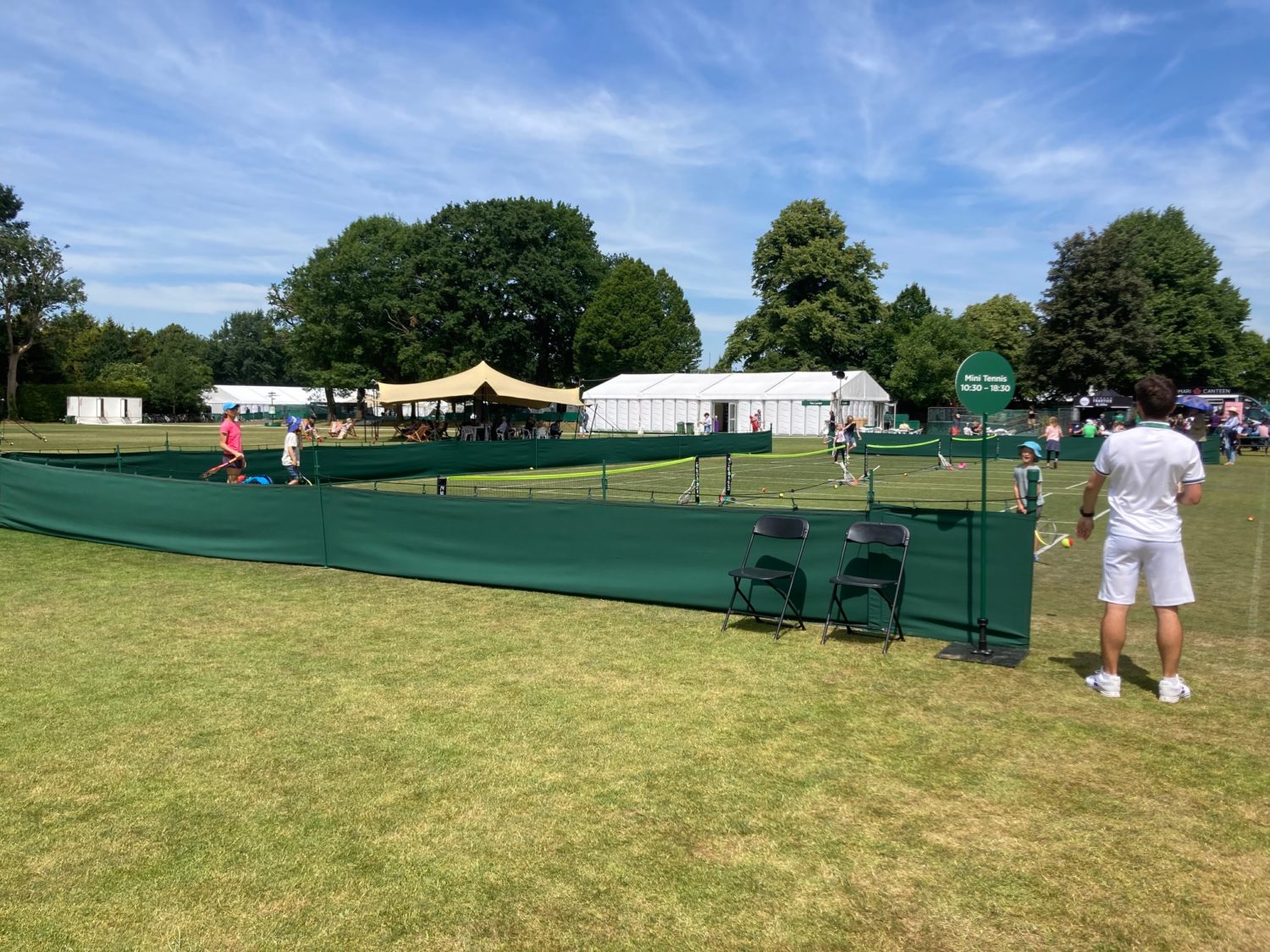 As the sun bounced off the crisp whites which are obligatory for both the Wimbledon qualification and main draw the style of slice, drop shot and volley was there across all matches. Larger practise areas and player tents make the whole complex seem bigger with more seating which also gives spectators a more comfortable watch. The crisp bounce of the ball and linesman's calls could be heard across the open spaced  complex.
Matches were able to continue right through to 7pm which is always a great start for the tournament director. Let's hope the good weather continues throughout the week and it will be interesting  to see extra additions that the All England  club introduces. Roll on day 2 the woman's draw .