Where are the Gay Men in Tennis?
U.S. Open Pride Day Highlights the Discrepancy Among LGBT Players
It was an otherwise ordinary day in the world of tennis. Just two weeks before, the men had wrapped their 2022 season in Turin and the women had said goodbye in Texas. But on 7 December, the LGBTQ+ papers lit up with front page news: French doubles players Fabien Reboul (ATP Doubles No. 46) and Maxence Broville (ATP No. 737), had posted an Instagram photo of the pair passionately kissing each other.
The image has since been removed, but anyone following Reboul's account (Broville's is private) might have seen it coming. Previous posts allude to the relationship multiple times; Reboul's photographs often feature him shirtless; captions included "When your BAE is looking at you" and "People can talk, people can judge, but I am still gonna do me" with likes from Jan-Michael Gambill and other gay men. 
Rebould, 27, and Maxence, 24, weren't the only LGBT players to come out in 2022 — Russian player Daria Kasatkina (WTA No. 14) condemned President Vladimir Putin in her process; Argentinian Nadia Podoroska (WTA No. 70) announced her relationship with fellow player Guillermina Naya (WTA No. 434); and Belgian Alison Van Uytvanck (WTA No. 280) pledged to marry Emilie Vermeiren — but the Frenchmen finally opened up the possibility that the ATP Tour could finally have open, active gay players for the first time in its history.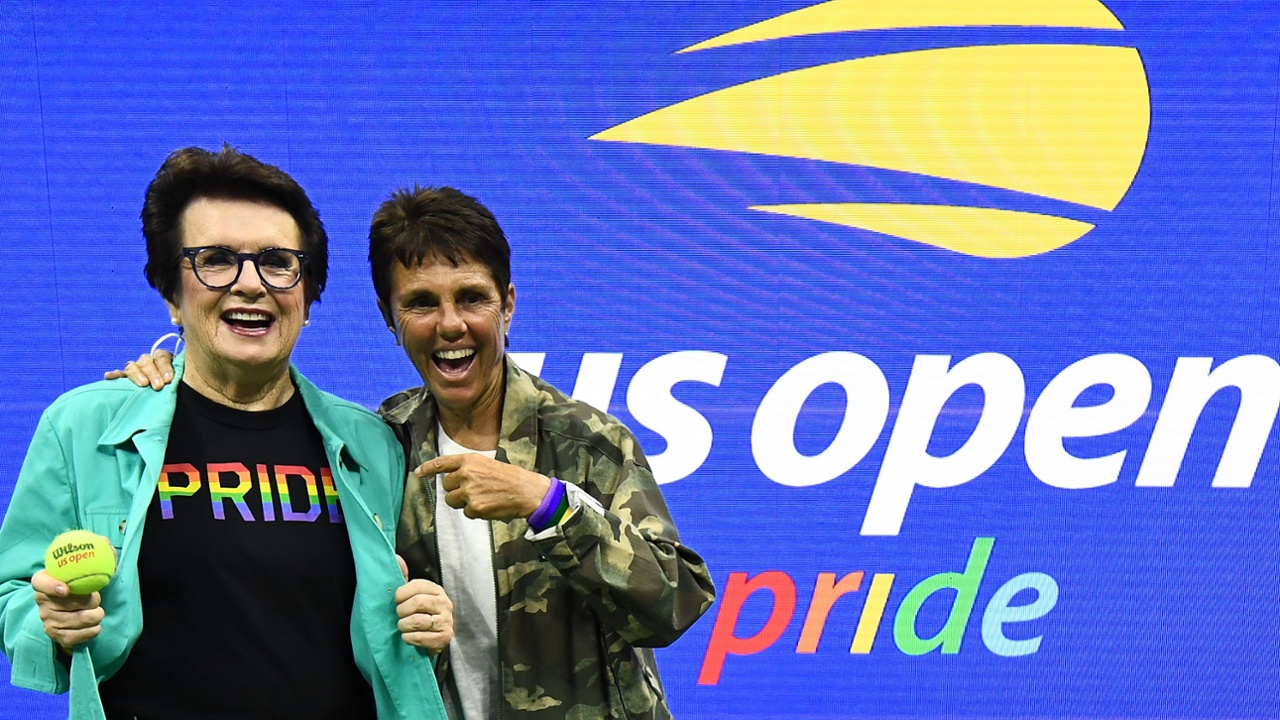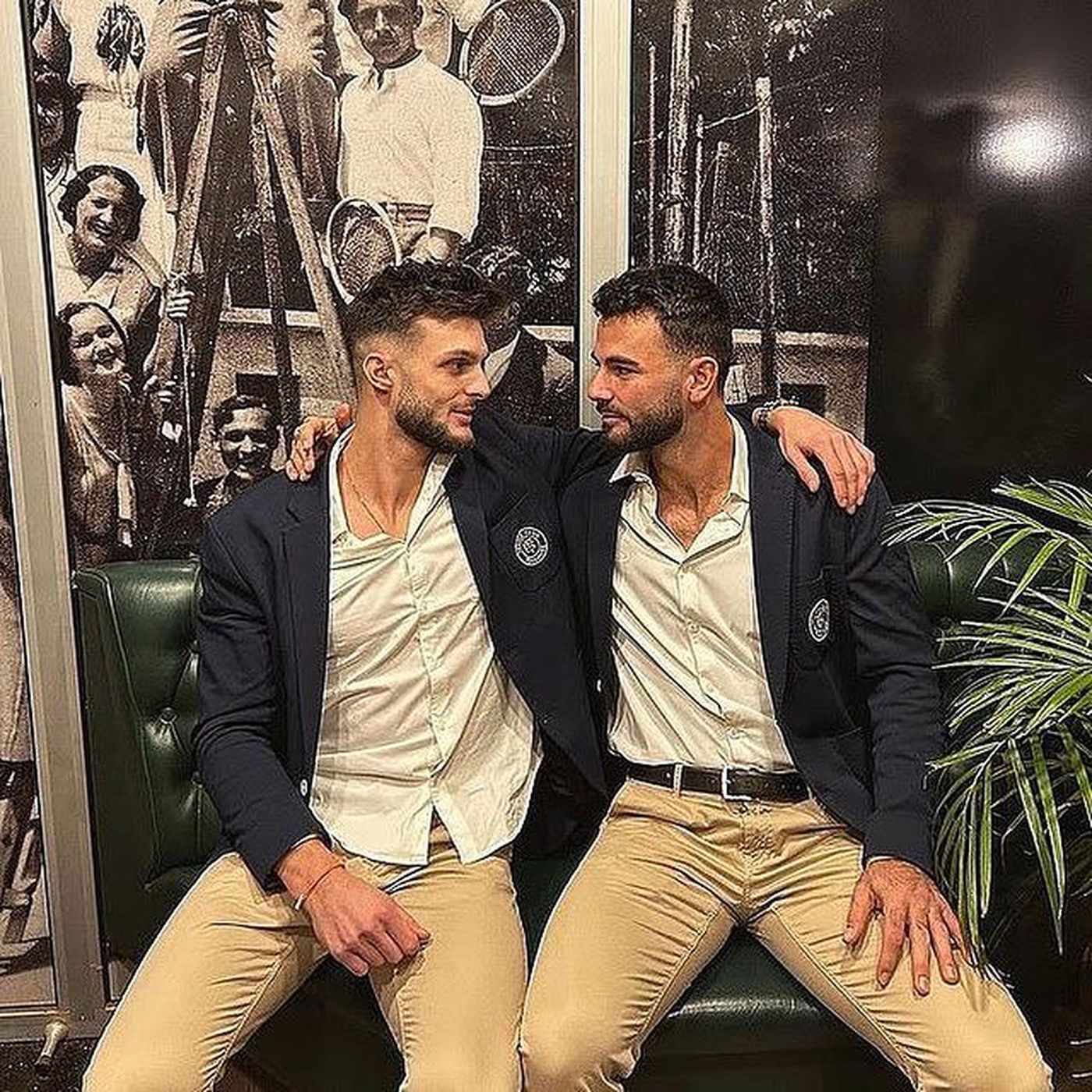 Since the US Open has celebrated its now annual Pride Day, the issue of male gay players on the ATP Tour has remained perplexing — even Rebould and Maxence have not publicly affirmed or denied the Instagram posting. Although Top Ten standouts Taylor Fritz and Daniil Medvedev have stated that the ATP is progressive enough to accept gay players, former players who are now out of the closet say different things. 
"Tennis is perceived as that country club sport, a highly competitive individual sport played across every country of the world. There are a lot of reasons not to come out as a gay man," says Brian Vahaly, the highest-ranked tennis player to ever cross that rubicon — after retirement. (Vahaly, ATP No. 57 in 2003, retired in 2007 and announced his sexual orientation on a 2017 podcast.) "Outside of the States and Europe, there are a lot of countries not accepting of gay men. It's not a team sport; there are not teammates on whom you can rely — you practice with your competitors.
"There are a lot of homophobic locker room comments made in jest so it's not going to feel like a safe space. And after 20+ years of grinding hard work, to get to the finish line and then for (the media) to focus on your orientation rather than your achievement, may be a bridge too far for people."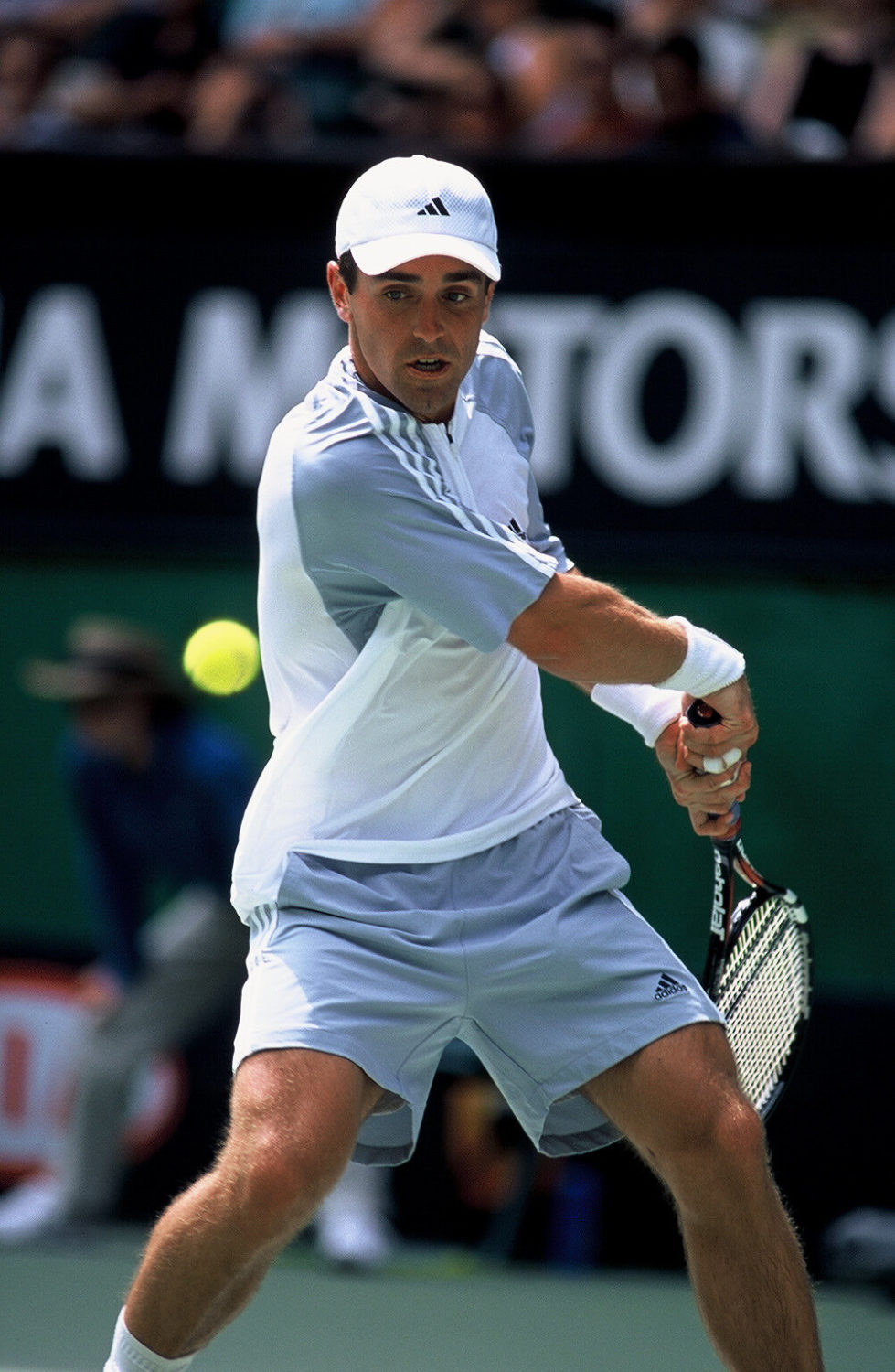 Vahaly has a point: despite efforts at LGBTQ+ acceptance and inclusion worldwide, more than 25 countries in Africa and nearly every one in the Middle East — places that are holding not only more Challenger events, but also high-level tournaments — criminalise homosexuality with either significant prison time or in some cases, death. A 2022 ATP Tour survey found that 75 percent of players had reported having heard colleagues use homophobic slurs. It also indicated a "strong fear of rejection, isolation from others on tour, and loneliness" as being likely barriers to LGBTQ+ players' publicly disclosing their sexuality. Finally, the study also overwhelmingly concluded that the ATP should take action to combat homophobia leading the tour to partner with the You Can Play Project, an organisation committed to furthering LGBTQ+ inclusion in sports.
"I'm not sure if there are homosexual tennis players in the top 100," Taylor Fritz told Reuters last December, not long after the news of the gay Frenchmen broke. "Statistically speaking, there should be. 
"Myself and my friends, other players on tour wouldn't have any issues with it; it would be totally normal and I think people would be accepting. I couldn't tell you why (no one has come out)," Fritz added. "That would be a lot of big news and maybe people just don't want to be in the spotlight, maybe they don't want the distraction of getting all the attention and stuff like that."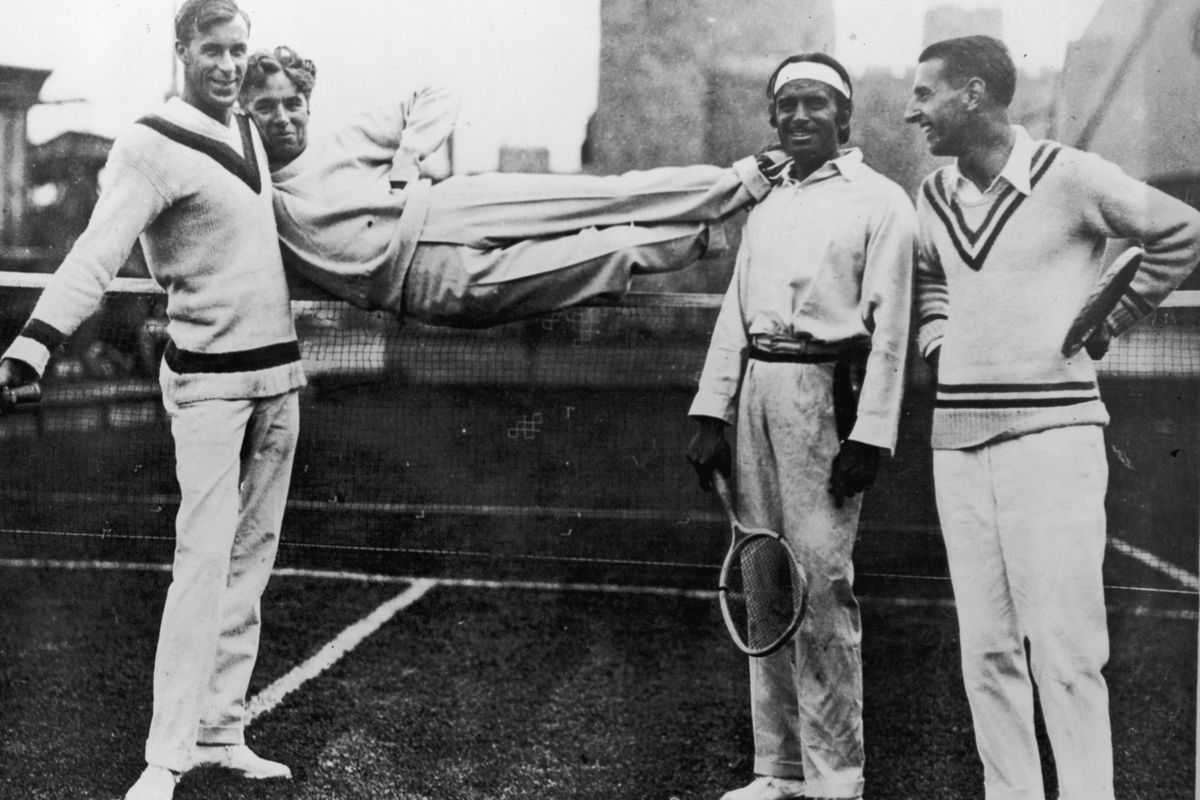 While many tour players may lend an encouraging word and the ATP has support programs, one thing neither can necessarily provide is an actively playing — or even actively on tour — mentor. As far as the records book indicate, only two openly gay men have played at an elite level, both before World War II, according to the book, A People's History of Tennis by journalist David Berry. The first, Gottfried (Baron) von Cramm, a German aristocrat noted for his gentlemanly conduct and fair play, won the 1934 and 1936 French Open before the German government arrested him in 1938 for having a gay affair with a Jewish actor. He was jailed for six months before marrying a heiress, facing down a ban from Wimbledon after the incident, being conscripted by the German Army and unwillingly fighting in World War II. 
The second, Bill Tilden, an American, won 14 Major singles titles, including 10 Grand Slams,  before he was arrested in November 1946 on Sunset Boulevard by the Beverly Hills police for having sex with an underage male. Tilden was sentenced to a year in prison, served seven months and received five-year parole conditions so strict that they virtually erased all his income from private lessons. After having another encounter with a 16-year-old hitchhiker, he was arrested again in January 1949 and was incarcerated for another 10 months. In both instances, Tilden believed his celebrity, privileged background and friendships with the Los Angeles elites would keep him from both detention and social death. It didn't. 
The Hollywood tennis clubs banned Tilden from giving lessons and as a result of that and a subsequent injunction from public courts, he had fewer clients — and less money. At one point, a prestigious professional tournament at the Beverly Wiltshire Hotel invited Tilden to play and then kicked him off the draw. His one true friend, Charlie Chaplin allowed Tilden to use his private court for lessons. But the former No. 1 — and a candidate for the greatest male tennis player of all time — died of heart failure, in poverty at age 60. 
But remaining closeted can be its own asylum.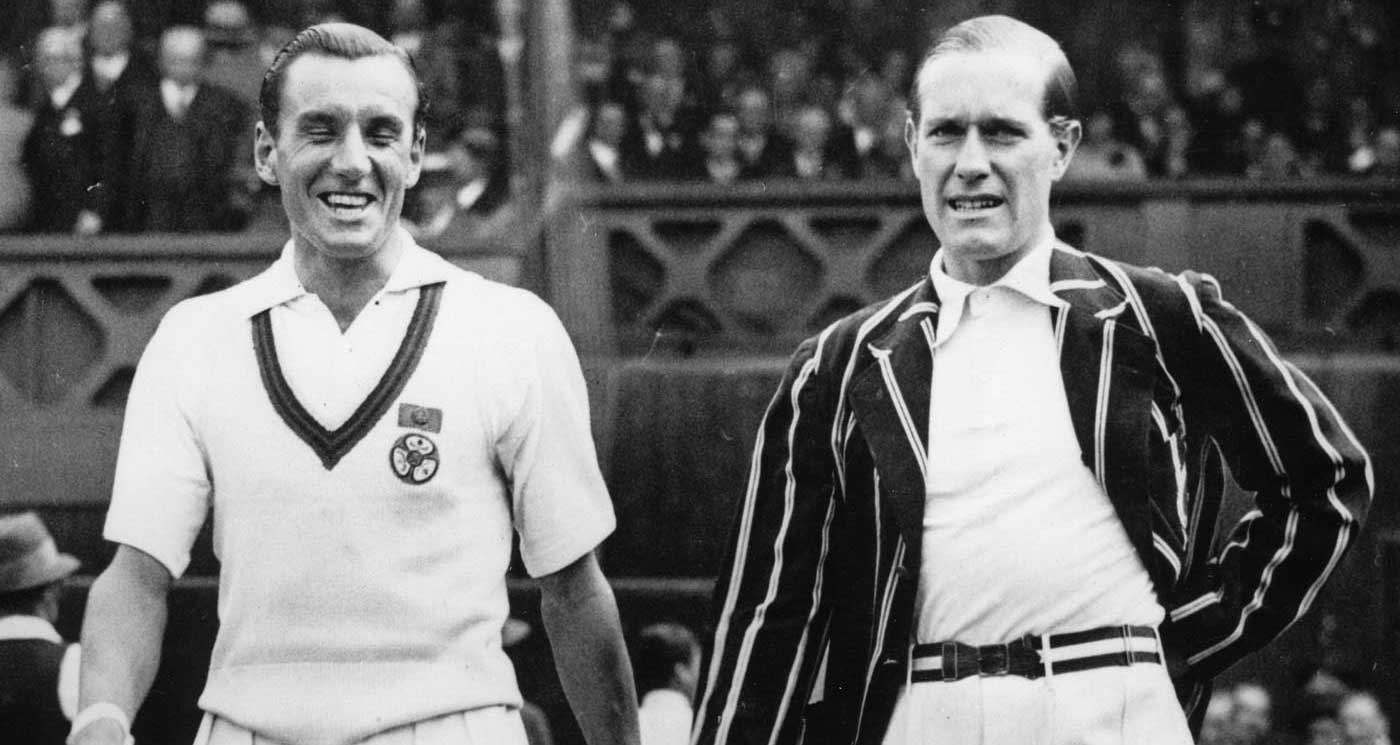 "I played Pat Cash at a tournament in Forest Hills on 2 May 1986 and a couple of nights before that match, I had gone to a gay bar in New York City for the first time and I can't even begin to tell you the panic attacks and the stress I had when I had to do media," said Bobby Blair, one of Nick Bollettieri's first protegees and a junior standout. "I felt like if I was going to be outed, if I am going to have 'this curse', no one can tell by looking at me.
"I never felt I would be welcomed; if I had a breakthrough would never get any sponsorships. The summer before I quit I won a big tournament in Spain, but I said to myself that I can't deal with this fear anymore and I quit sooner than I should have…" Blair, a friend and contemporary of Billie Jean King published a 2014 memoir, Hiding Inside the Baseline, about his dual life and the suffering of gay male athletes in the past.
For now, however, the past remains present in men's tennis. Although there are openly gay players in men's football, baseball, basketball, rugby and American football, it seems as if in tennis, gay players' "love for the sport and what sport gives them overrides the exclusion they feel," according to Vahaly, who is on the USTA Board of Directors and was instrumental in starting and continuing the U.S. Open Pride Day. "The women's tour is 40-50 years ahead (of the men's)," Vahaly said from Washington where he now lives with his husband and two sons. 
"There are people fighting for rights and inclusion, and we have no conversations with active players about how to change things. There needs to be a camaraderie. I  have spoken with players who are still reluctant to come out. But there is tremendous joy for athletes who feel less alone."