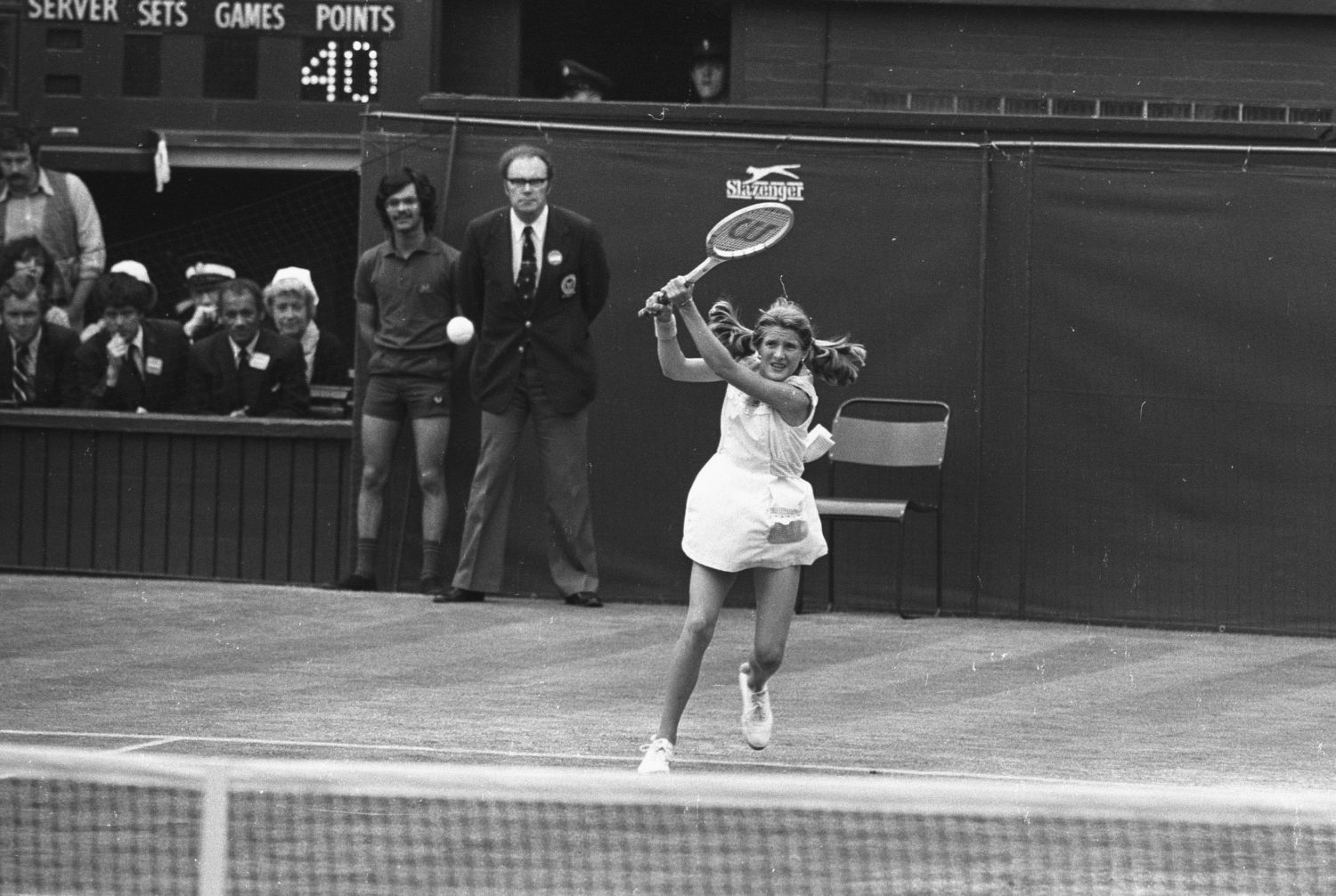 Fame can be so fleeting for some. One minute you are being talked about as a world beater with the results to prove it and then tragically, in what may seem like the blink of an eye, it is all taken away from you. It was more than likely beyond one's control and you sit and wonder, you think about it, you question "why me?". 
It is not fair especially when you have put the work in, made sacrifices in chasing a dream, but then it caves in before time-and worst of all not on your terms. 
Tracy Austin was in that situation and her career was sadly cut short. If Chris Evert, whom Tracy looked up to, was the queen of the courts, then Miss Austin was the princess-in-waiting. She captured the nation's attention and it even went all the way to the White House. How many teenagers would be getting phone calls from the President? She did so during the 1977 US Open when it was played at Forest Hills.
That year was Austin's first US Open and she played with an element of deception, but it was not in a callous manner. Here was this girl with two long pigtails, braces on her teeth and a homemade pinafore dress and beneath it all there was a competitive fierceness. 
She emulated her idol Evert in the early days, right down to wanting to play with a Wilson racket. Her mind on court was near invincible and she just loved being on a court. She wanted to dissect every angle, every move. 
"To me tennis is like a chess game every single time you go out on court," she said. "How do I crack this nut on court? How do I beat this person on a given day? To this day that's what intrigues and interests me and makes me love the game of tennis." 
The girl who was about to set the world on fire had played tennis in some form all her life. It was a huge part of life for Austin and her siblings (one sister and three brothers) all of whom played, so it seemed inevitable that she too would have an affinity with her racket. 
Perhaps it was even destiny that she would win. She snapped Evert's US Open Championship streak at four (which is impressive enough) but it was the way in which she did it that stands out. 
In 1979, she was seeded three behind Chis Evert and Martina Navratilova, and no longer was the wide-eyed girl-she had her grounding and her expectations were different. She had really developed into a force. 
Austin was not totally infallible in that championship run. Facing a fellow teenager, Kathy Jordan, (aged 19) in the round of 16, she faced match points against her in the decider, before coming back to win.
The public's imagination was caught and her semi-
final match with Navratilova was shifted from the Friday to the Saturday so that the match could be televised, and Austin took to the practice court to be ready.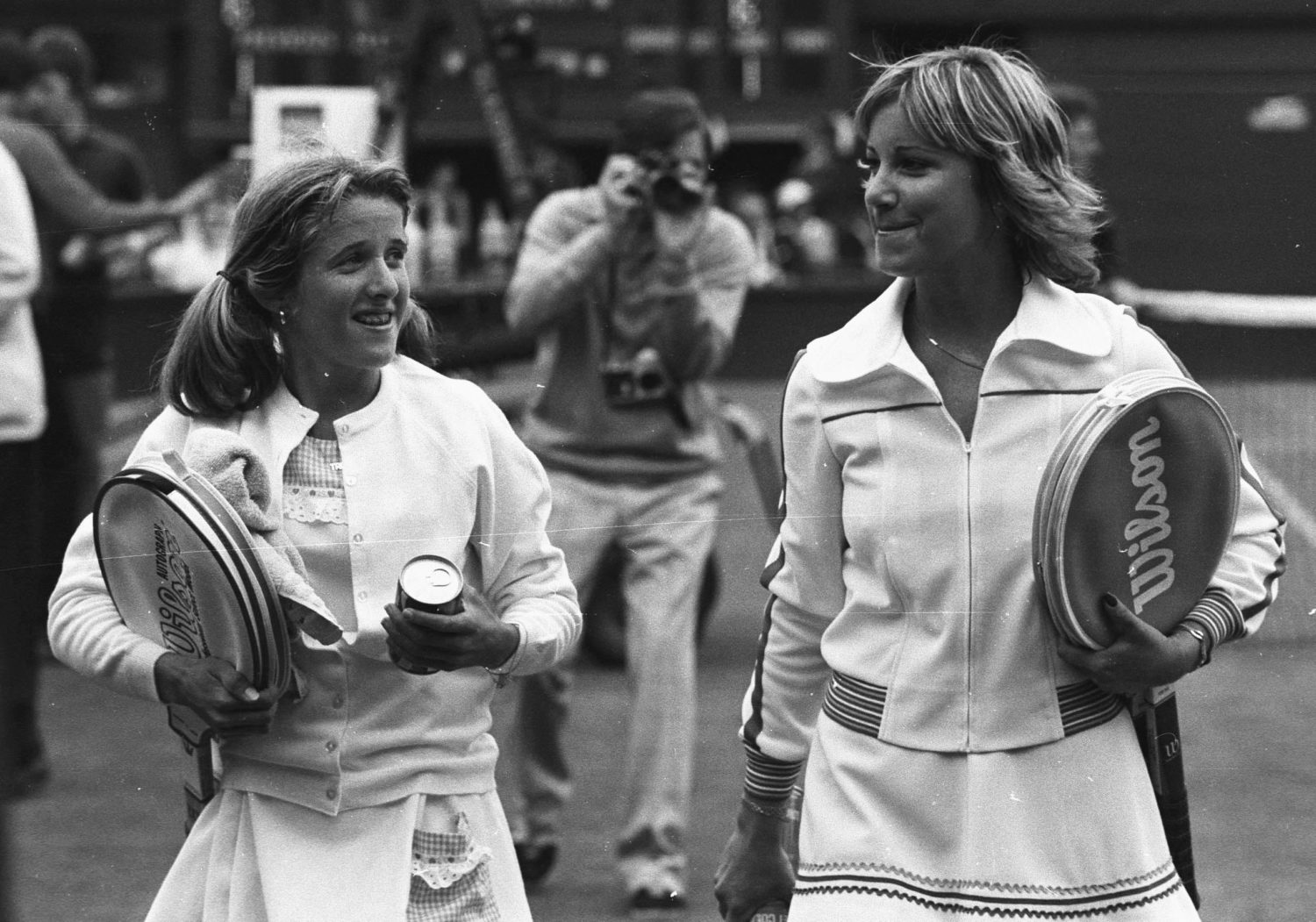 "When I was a little girl, I remember meeting Billie Jean King at our club when she was shooting a Wilson commercial. I was told she was #1 in the world. I couldn't believe anyone could be #1 in the world at something. I decided I wanted to try to be the best too!"
In fact by all accounts, she started quite timidly throwing in a double fault at the start and watching blistering returns whistling back with a vengeance. But her court smarts came into play, and she almost relished having to fight from points behind throughout the match. Navratilova had chances, many of them, and each time Austin outmanoeuvred her. Austin beat Navratilova 7-5 7-5-not a rout but a measured battle of nerves. 
In the final, Evert tried everything she could to put the heiress-apparent away. Mistakes crept into the usual ice-cool game of the champion, missing easy shots, giving up commanding leads in the game. All Austin had to do was remain steady–and she did. Steady as a rock. The mental toughness she exhibited in outwitting Navratilova was laid out for all to see when she ascended the throne as the then youngest winner of the US Open at 16 years and nine months. 
Her family celebrated by driving her brother to the airport to catch a plane to get to law school–and having a McDonald's drive-through! 
The future looked so rosy for this all-American prodigy who was challenging the status quo. However, we will always be left wondering what might have been. 
It wasn't long after this that the first signs of injury concern began to surface. Austin started having back problems and early in the new decade she was taking time off to rest and recover. For five months in 1981 she did not play but she went into the US Open that year again seeded three. She got herself to the final, and across the net was Martina Navratilova. 
It was probably the greatest mental match she ever played. It was a horrid day with gusty winds. Austin said: "It wasn't a pretty day, but I was so excited to be there."
Austin had won a second US Open 1-6, 7-6, 7-6. While the teenager rejoiced, Navratilova's emotions enveloped her at the presentation-her breaking down is one of the US Open's most iconic images. 
There were other victories and the world No.1 ranking but by 1983 back injuries and recurring sciatica then began to impair her effectiveness and side-lined her for long stretches, and by the end of 1983 she barely played. She tried a comeback but in 1989 a near fatal motor vehicle accident pretty much ended hopes of a return.
In 1992 she became the youngest person to be inducted into the International Tennis Hall of Fame and in more recent years Tracy Austin has found a tremendous role as a tennis commentator and still crucially breaks down matches as if they are chess games.