The Re-emergence of Tennis in Iraq
In a country coming back from a brutal war,
tennis is becoming competitive again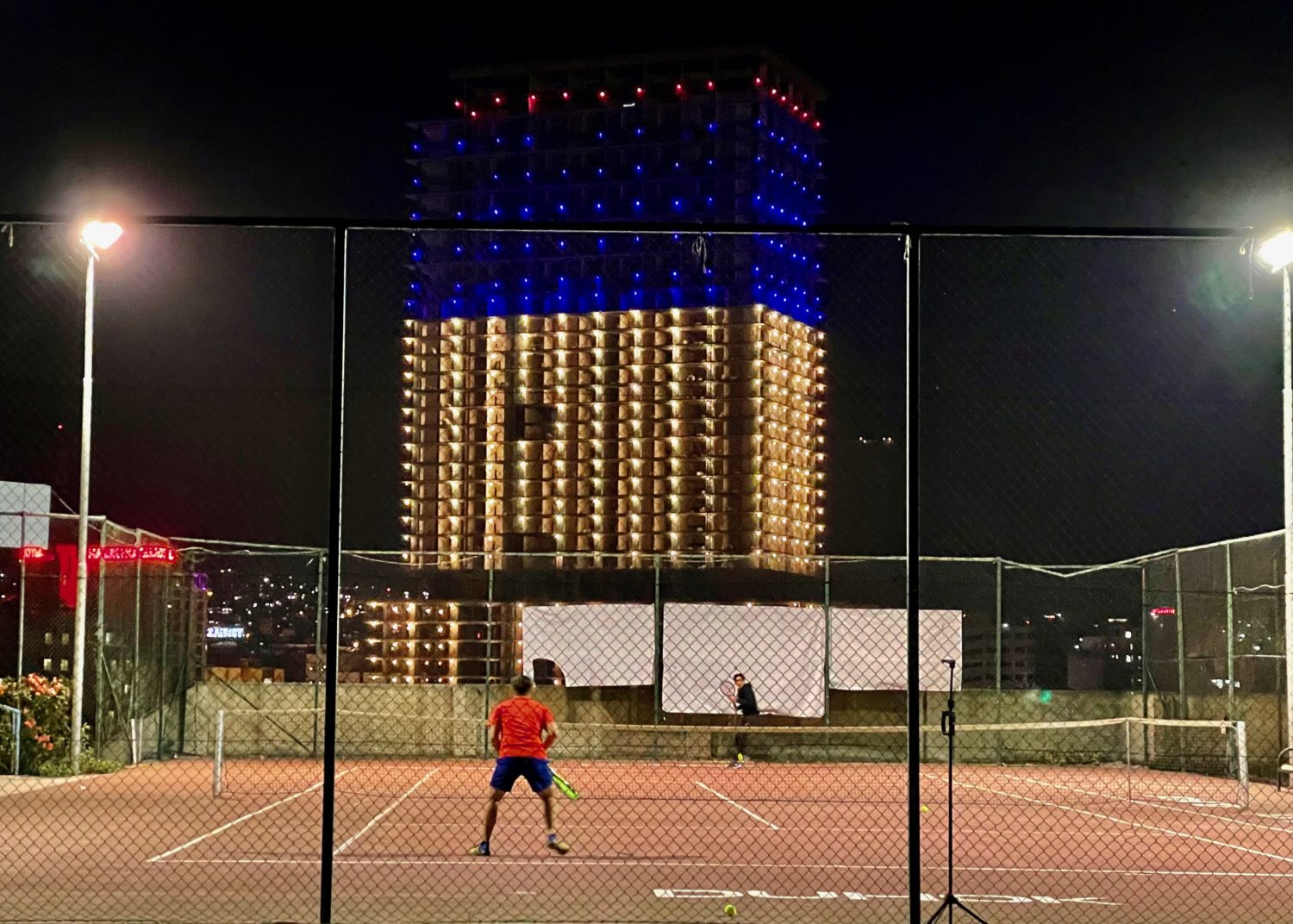 Driving past the Nineveh Plains and then through the Zagros mountains, a sharp left on a Tuesday night in late November leads visitors over a bridge and then past the Dohuk Sports Club. The floodlights gleamed brightly next to the stadium for the Duhok FC, the local football club. But instead of a soccer pitch, these beacons in the night lit a dusty red court for three boys — "brothers" they called themselves — playing practice matches in preparation for a tournament in Baghdad a week away. 
The Dohuk Sports Club, in Iraq's Kurdish region, just a few kilometers from the former ISIS stronghold of Mosul, is one of the few places in Northern Iraq where girls and boys from around the region flock to play tennis. During the yearlong battle for Mosul in 2016, players flocked to Dohuk for lessons, for practice and for respite from the stress of daily life in war time. Now that the region is (relatively) stable, more and more come to learn the sport they watch on TV or to polish the skills they picked up while living in another country as expats or refugees. 
"Our parents enjoyed playing while we were living in Germany," says Shihan Amedi, a bespectacled 16-year-old sitting on in the red, green and white stands, colored to symbolize the Kurdish flag. "And they taught me to play, and I played a lot over there." 
"But they grew homesick and wanted to come back to Iraq. So I did."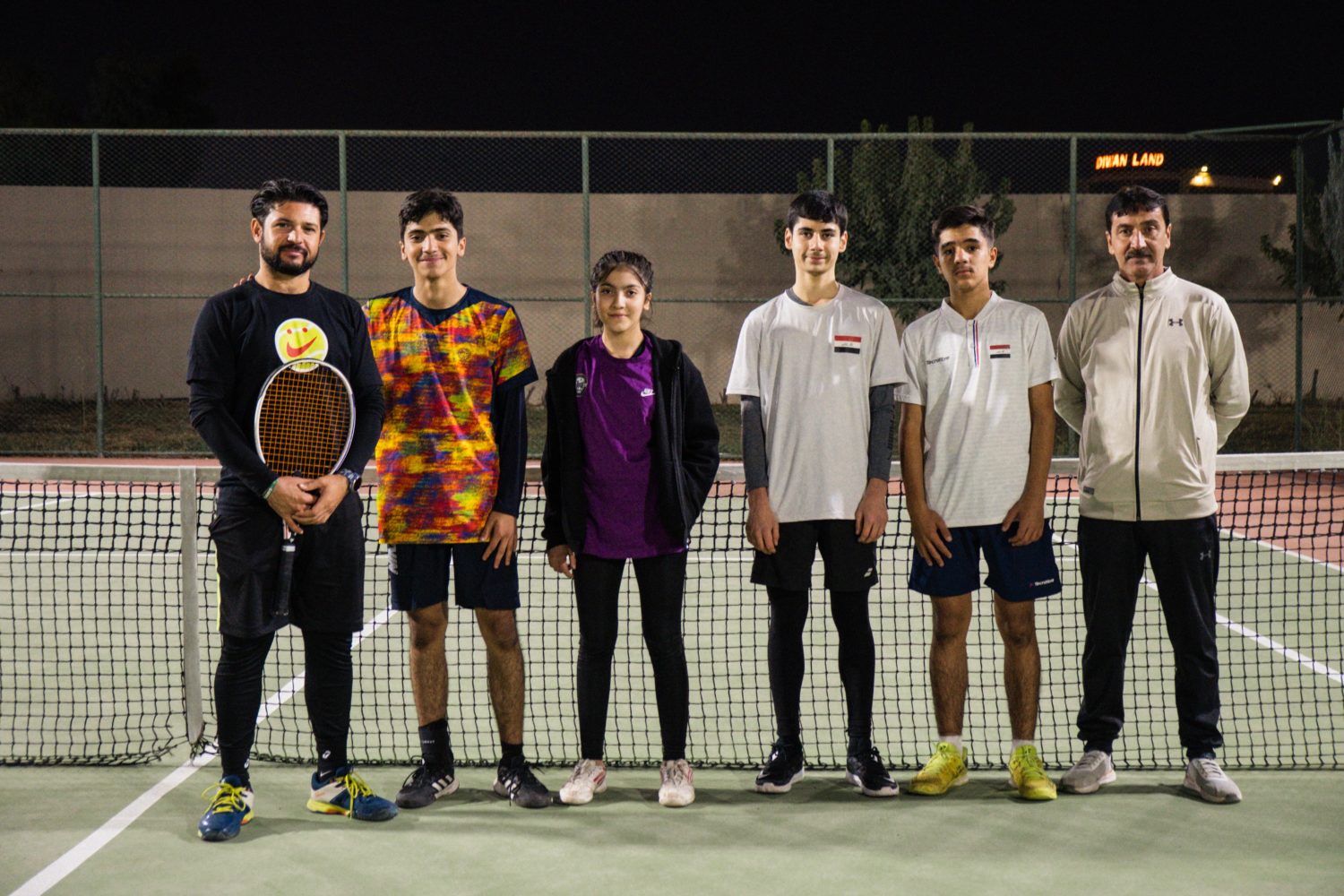 Although the history of tennis in Iraq is intertwined with an English legacy of colonization and power struggles in the Middle East, the nation inherited from the Brits a well-organized civil service and its clubby traditions. Among the most prominent, the Alwiyah club — founded in 1921 by the British woman who practically drew Iraq's borders, Gertrude Bell — still stands just a stone's throw away from Firdaus Square (where Saddam Hussain's giant bronze bust once stood) and hosts national tournaments on its seven courts of powdery, pebble-strewn clay. 
Gradually, tennis spread among the elite Kurds, pushed northward by the International Tennis Federation (ITF), which dispatched balls, racquets and then, as the security situation improved, tennis consultants to form Iraqi national teams for both the Davis and Federation Cups. Iraq eventually centralized a small national squad in Baghdad and paid its players with opportunities to coach civil servants and the professional classes. They, in turn, practiced at al-Shaab national stadium — the home of the Iraq national football team from 1966 until 2013. 
Tragedy struck in May 2006, when extremists shot Davis Cup coach Hussein Rashid, 35, and promising players, Nasser Hatem, 28, and Wissam Adel Audal, 25, as they dropped off their laundry in Baghdad — purportedly for wearing shorts (it was later discovered that a fatwa against professional athletes had been declared). Rashid was in his second year as national coach after a successful playing career that included five Davis Cup appearances. Hatem and Rashid were lifelong friends and played tennis together as children. Yet, surviving player, Akram Mustafa Abdulkarim, helped put together another team for the Davis Cup Group IV Asia/Oceania match for 2007. 
Many other tennis coaches and consultants have recommended pro players move to another country, such as Dubai or Morocco, which has invested heavily in the "prestige" sport, in order to stand a chance on the world stage.  And elsewhere in the country, tennis facilities remain few and far between: two courts at the Dohuk Sports Club, three courts in Peshmerga Park outside Erbil and one here or there, in cities that sound familiar from their names on the nightly news: Basra, Kirkuk, Sulaymaniyah and Karbala. 
However, hope springs eternal in the cradle of civilization.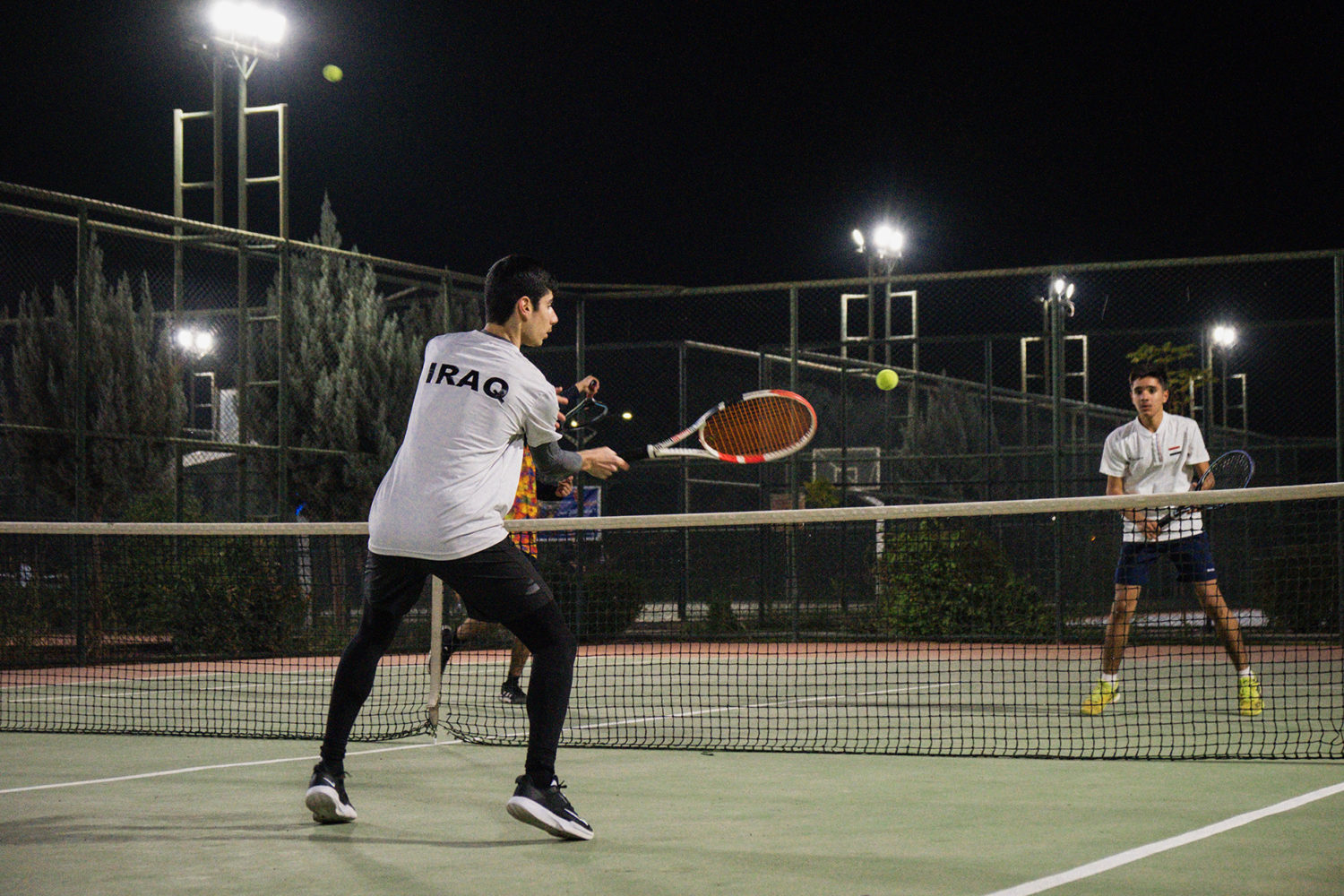 Realizing the untapped potential of both expats, refugees and nationals in a developing region, in 2020, Rafael Nadal opened his second academy in Kuwait, the country that Saddam invaded over oil rights in 1990. Nadal stated that he aimed to "help not only young talent here in Kuwait, but in the whole of the Middle East." He added, however, "the principal and most important thing is that they grow with strong values that help them in sport, but also in the future and in the development of their personal and professional life," thus casting some doubt that Grand Slam champions could be coming soon from the Gulf. 
But the boys playing in Dohuk — Amedi and his friends, Younis Mohamed and Ahand Sabah — might tell Nadal to not yet count out their countrymen. Iraq has several outstanding juniors coming up the ranks, including Nadal recruit Mohamad Rafa, 17-year-old Mohammed Abuzed Saber, and seasoned player, 28-year-old Adel Mustafa Al-Saedi — the latter two played on the Iraqi Davis Cup team in Turkmenistan last October. The team decisively defeated the richer, better equipped Oman team in the Asia/Oceania Group IV, but lost to neighboring Iran. Women, on the other hand, had a Federation (Billie Jean King) Cup team until 2014, but hasn't been able to field one since. 
"Just when you have tournament for out of Iraq, (the federation) buys shoes and racquets and when you come back not winning, they say, why don't you have better score, why, why, why?," says Faris Ayad, a player and coach in Erbil. " If you come and just practice, practice, practice, for what? Tournaments helps you figure out what you need to do. 
"But we need someone to support us. We need coordination and support and sponsors. We have a new federation president who seems to understand this now."
Meanwhile, back in Dohuk, coach Avdal Hasan still trains two groups of about 30 female tennis players ages six to 25 two to three times a week. And Amedi and his friends, who often practice with the girls, still dream of putting Iraq's flag up on the list of ITF, ATP or WTA rankings in the coming years. 
"Yes, there is very little motivation sometimes to keep tennis going — all the resources seem to go to football," Amedi says. "But there is a core group of us who want to be standout players, who want to bring tennis back to Iraq stronger than ever."