Tennis Players who swing golf clubs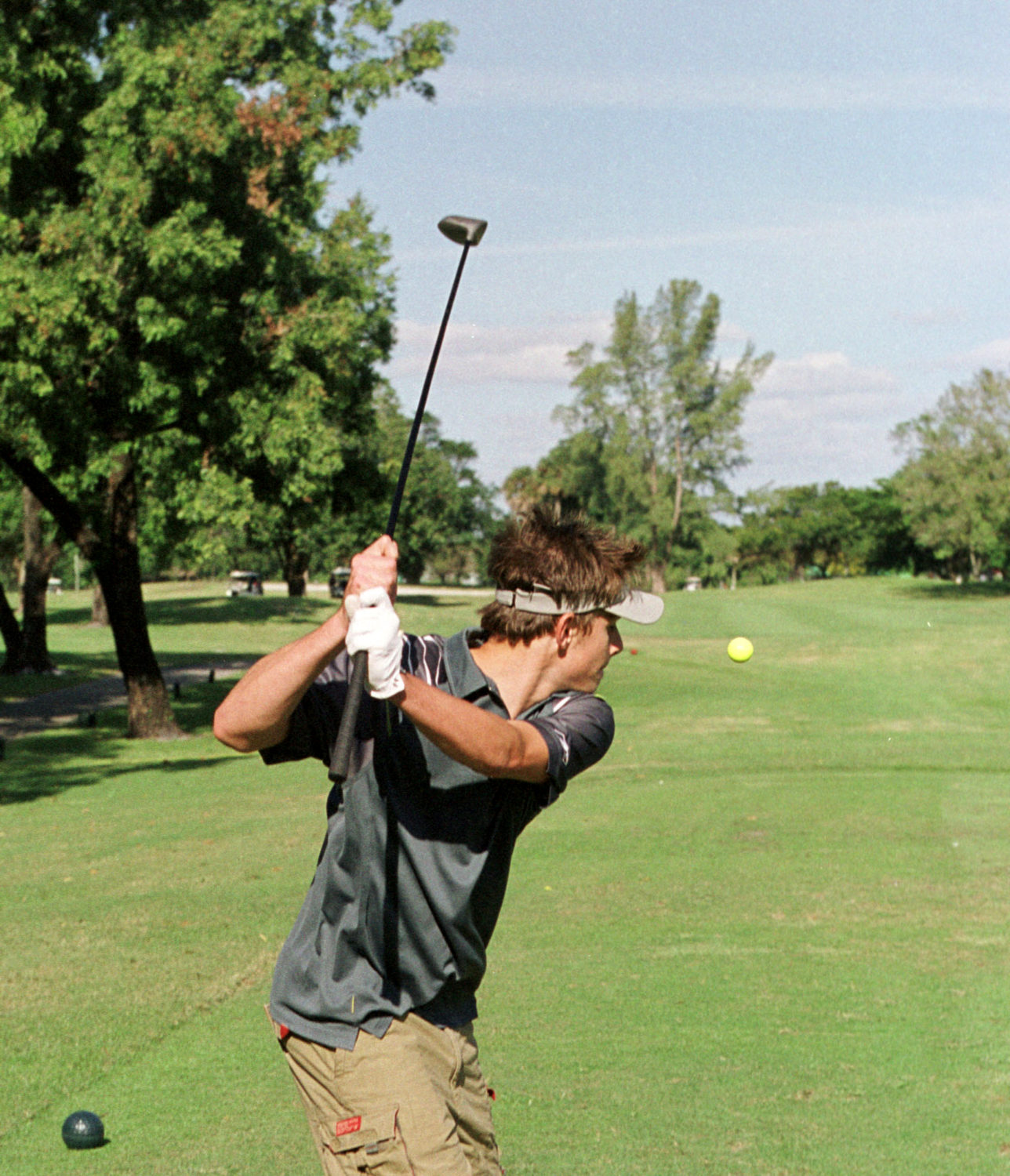 Judging from the number of tennis players taking up golf these days clearly demonstrates just how popular the sport has become amongst players although most are happy to admit that they play golf more as means of escaping from the hustle and bustles of the professional tennis circuit.
Much to the envy of many regular club players, tennis players appear to achieve eye watering low handicaps in the shortest to times while some even achieve a scratch handicap. Then there are those who after retiring from tennis, feel confident to take up professional golf only to discover that reaching top level golf is far harder struggle than first anticipated. Yet this is by no means something recent in tennis; for decades players have frequently swapped rackets for golf clubs enjoying the tranquility of famous golf course around the world. 
As natural athletes it's little wonder that players take to golf like ducks to water, most never even bother to have lessons yet are relatively low keyed about their achievements. Once, after being asked for his handicap, Rafa Nadal nonchalantly replied , "I think it's 1.7 but I don't know what that means!"
During his days as a top tennis player, Ivan Lendl often disappeared to  play a relaxing game of golf with chums when in the middle of a tennis tournament even before retiring he became hooked on golf and was determined to make his mark on golf's pro tour. However, no matter how hard he practiced, he never made  it to top echelons of the sport first playing the in a few low level events and was once invited to compete in the Austrian Open. It was then he realized the unbelievable accuracy needed to reach anywhere near top level golf! However, he still continues to enjoy playing recreational golf. .
Other former players are less ambitious. The "Daddy" of golf Tim Henman who at one stage of his career played both tennis and golf in equal measures, has a better than scratch handicap than most and once shot 69 in Augusta and often be seen competing in pro-am events.
Many of today's top players spend time hitting golf balls on a golf course  a form of relaxation whenever opportunities arise, some even travel with golf clubs. During the recent Acapulco tournament, the ATP organised  "a long drive contest" where players were invited show off their driving skills. Some who turned up, had never hit a golf ball in their life before yet produced amazing long drives while others with more experience, appeared to have little trouble reaching the 200 yard mark. As to be expected, the overall winner was no other than Sebastian Korda with a 278 yard drive; well Seb's two older sisters, Nellie and Jessica are both top golfers on the LPGA tour.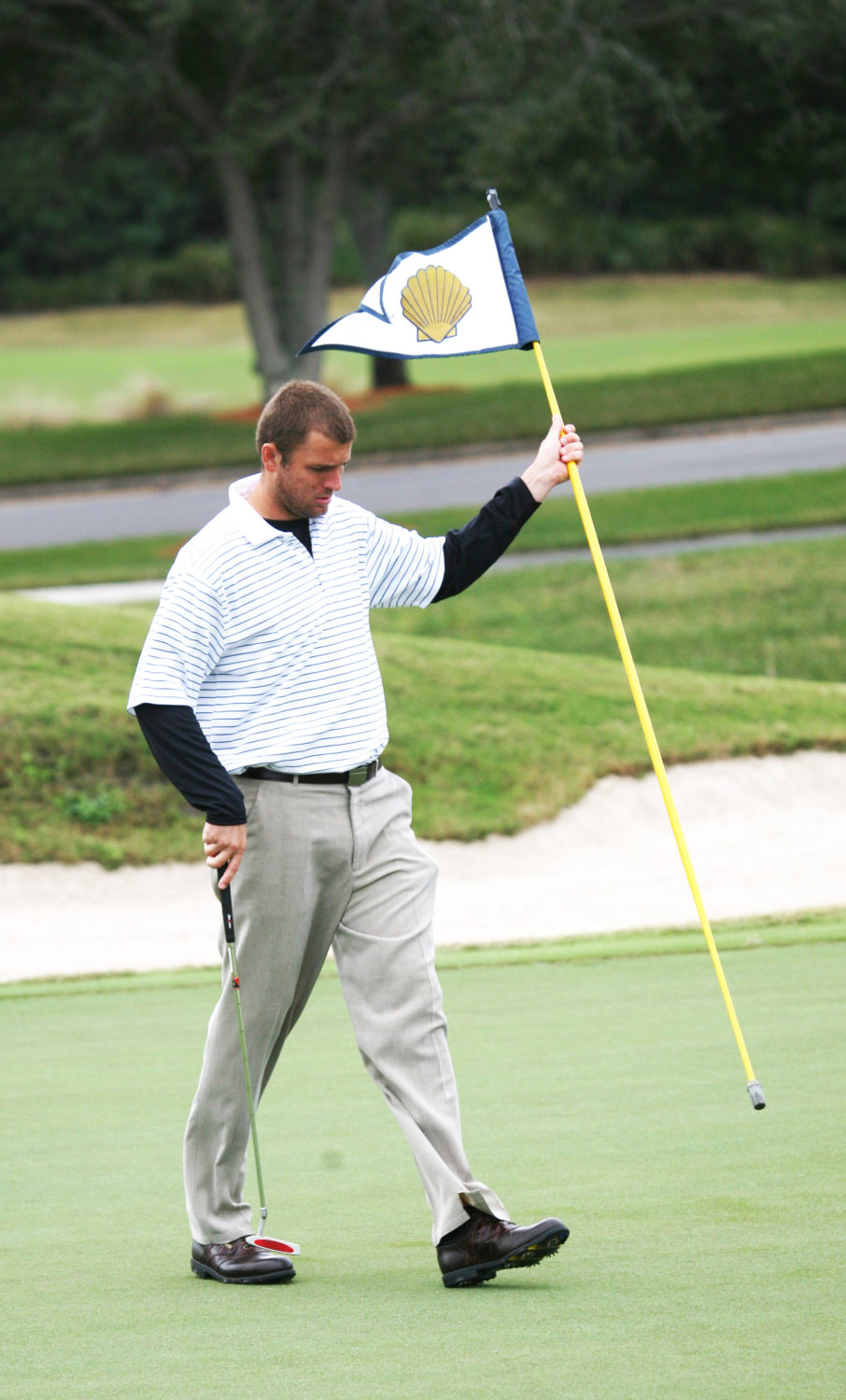 Regarded as the three Musketeers, Roger Federer, Rafa Nadal and Novak Djokovic have dominated tennis for the past couple of decades, and also boast low handicaps.  Rafa leads the trio with a scratch handicap but then he had already started playing golf as a teenager and once boasting never having had a golf lesson in his life. But beware, he  has an aversion to chatting to chums on the golf course, like tennis, he prefers concentrating on playing. 
Djokovic also frequently swaps tennis rackets for golf clubs and readily admits to finding solace on the golf course. During the Wimbledon season he can often be seen playing local courses, and once casually walked into the club house of a well-established local  club wearing jeans and a baseball hat only to told by the club's manager that jeans and baseball hats were not permitted inside the club house to which an angry Djokovic turned tail, jumped into his awaiting chauffeured car and left without hitting a ball in anger.
Former tennis brat, John McEnroe, now matured and playing as much golf as he does tennis, was once invited to play at The Richmond  Golf club by former doubles partner, Peter Fleming, a member who also invited the club's manager to join them as he was  a big McEnroe fan. Despite being a known stickler for club etiquette, he somehow managed to look the other way whenever Mac became incensed either by his play or the number of trees in his way.
Some may not have heard of world number 4, Casper Ruud but he is also an experience golfer. As a youngster he played both with equal passion only by his thirteenth birthday he was compelled to follow in his father's footsteps, a former professional tennis player and relinquish golf for tennis. Recently the fulfilled a childhood dream and played the tough par 72 Winged Foot course in the States finishing with a commendable score of 77 – and that he achieved between matches during the US Open.
The other surprise player who has emerged with hidden golf talents and now regarded as ATP's star golfer, is Mardy Fish who is currently attempting to qualify for the US Open (golf Championships), (note to editor, will find out if he qualifies)?  
Other established players who boast low handicaps, are Andy Murray (well he does come from Scotland where most of the best golf courses can be found), he often plays alongside Sky TV tennis presenter Marcus Buckland and Barry Cowan. Another player addicted to golf is American Jack Sock, a former top ten player, and  surprisingly both the Skupski brothers and Dan Evans are single figure golfers.
Watch out Wimbledon, there could be a deluge of tennis players chasing tee times on local courses in and around the days leading up to The Champions!
Voir cette publication sur Instagram