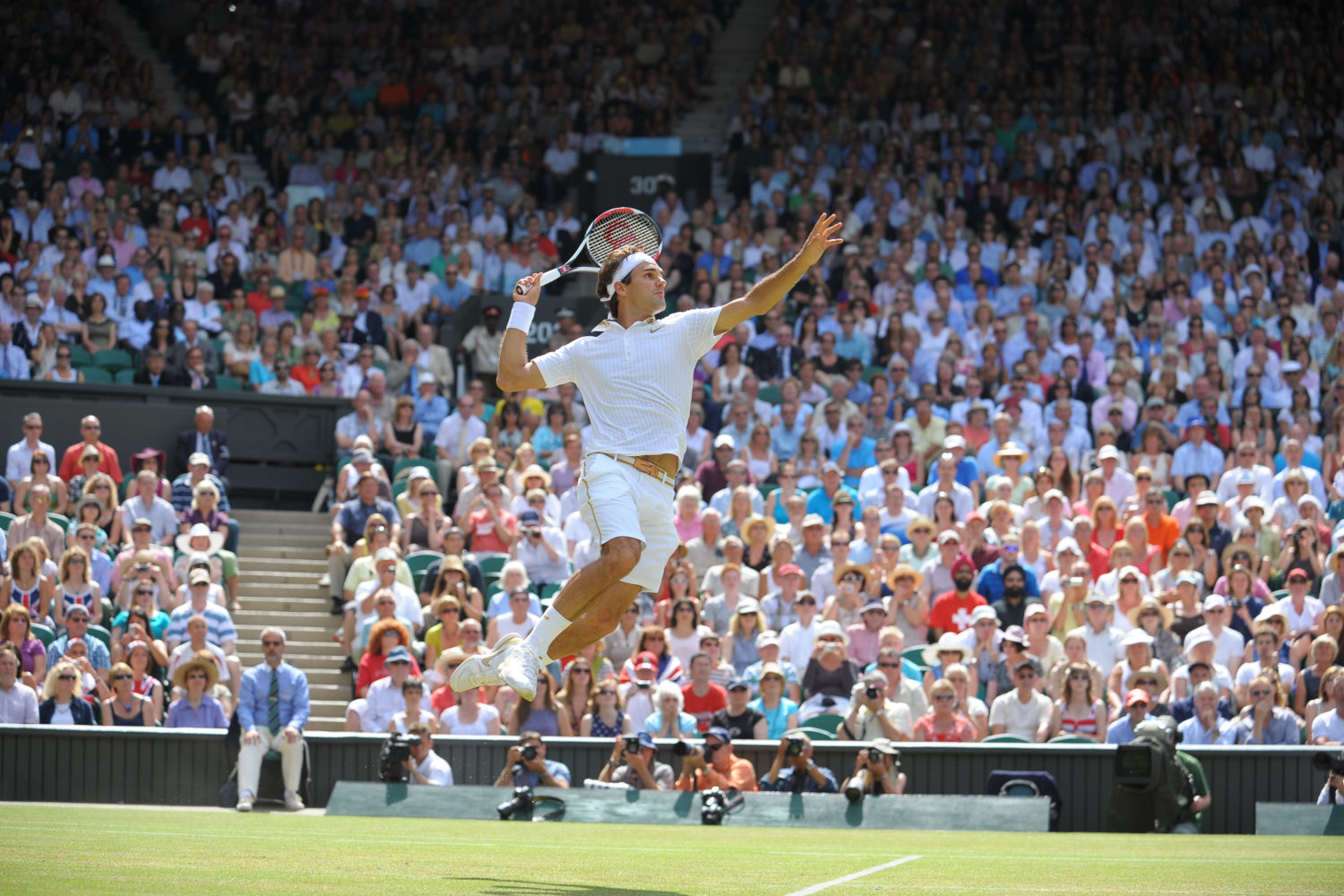 Roger Federer is a law unto himself, know that much. He defies the ageing process, has an unquenchable thirst for more and is still accruing fresh records as a king of longevity, far from diminishing, as lethal as ever he has been. 
In his multiple incarnations of a tennis player, the gift of artistry has been ever present. Picture the angelic Wimbledon poet over the years or the early grand slam wizard (with ponytail and then floppy hair), the mid-career problem solver, the renaissance man in his mid-thirties shapeshifting into versions of himself that would have others speechless, still doing it, leaving a trail of perplexed opponents, in awe, reeling. If you feel you have travelled a distance with the sport, watching from near or far, then inevitably part of your journey has been defined by Mr. Federer and a brand of tennis so clean, so clinical and so incredibly clever that you'll never recover from it. 
Racking up further titles – surpassing the one hundred mark – testing his own boundaries, switching racket head size to explore his options and find brighter times again, it is an apparently never-ending tale of prestige, one for the ages, immortality long since assured. 
Clearly a sporting superhero, the man from Basel, Switzerland, Mr. Career Grand Slam, has pushed the envelope for what a sportsperson can be, joining Pele, Muhammad Ali, Usain Bolt and few others as one of the classic images of athletic perfection. With a game designed around (but not the only attributes responsible) a serve from the heavens, an elegant one handed backhand and a rip-roaring forehand that most could scarcely dream of it's a daunting prospect for anyone to face such an exquisite – and yet human – machine. Add to that the further ingredients of his net play, smashes, half volleys of sublime proportions and it is hard, even to this day, not to be mesmerised by the bank of skill of a man still able to pull apart those almost half his age with brutal efficiency, a clean kill, a work of moving art for all to see. Minds blown; lives changed forever. 
Logic does not live here. Reason is pointless. Life sometimes throws up outliers and Roger is one such unique statistic. In his fortieth year and after a lengthy injury delay, nobody can tell where this spectacular journey will end. As he keeps us all second guessing in every which way, as everyone expectantly waits for his decline and he time and again proves science and nature wrong with his beautiful tennis, his astute use of time on court, he wows audiences the planet over as if they were partisan Swiss crowds. He is adored because he is tennis grace in human form, the purest the sport has ever witnessed, he is admired for his craft each time he steps onto the court and he is revered for almost always turning on the electric charm, both on and off the court. It is the reinvention, the adaptation, the natural-born ability that goes far beyond anything technical taught at academies all over the world and the durability to overcome new models of tennis players set in front of him, each puzzle solved in a fashion that leaves open mouths as the jaw-dropping and the spellbinding are witnessed. 
The voice of tennis, the look of tennis, a lord and god of the courts, Roger Federer has provided many of us with a deep well of unforgettable tennis memories, taking us deeper into the sport, its history and his arms than anyone could have ever predicted. He has oozed the slick and the sublime, he has come and seen and conquered, to lodge himself forever in record books that everyone concerns themselves with, and he has pushed others to find new levels they didn't know existed before meeting their Swiss rival. In short, he has made tennis better, richer, lighter, leading the way, showing us what it could be, giving us something to bask in, something to yearn for, making us fall in love with tennis repeatedly. He created a new dimension and shared that place with us. Life goes on, but when Roger finally does retire it'll certainly never be the same again. Enjoy his presence while you can, he is a one-off, the outlier of the century.