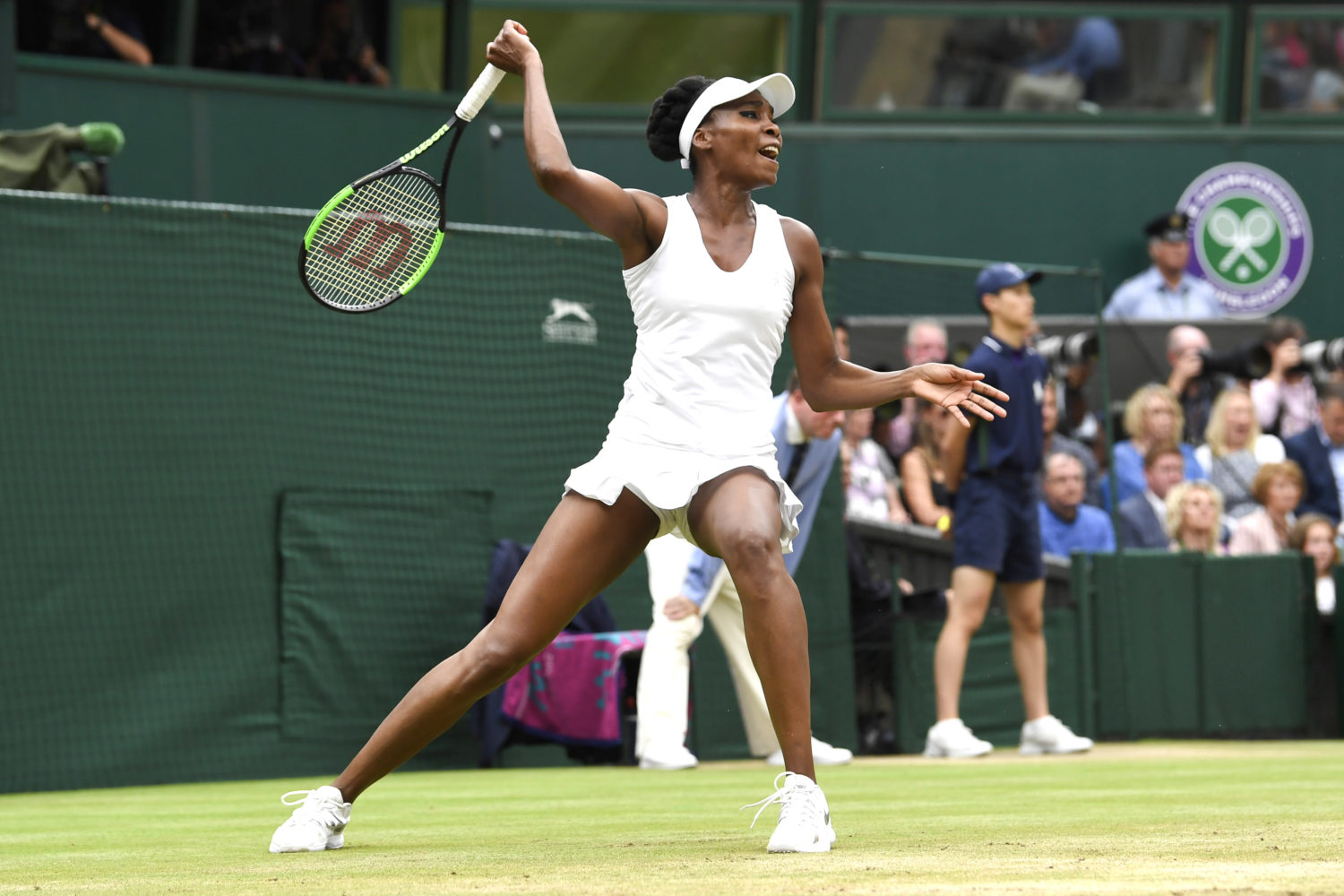 Venus Williams, sweet, thoughtful and approachable, has had a phenomenal career and continues to compete in her fortieth year of life, a perennial challenger, a player from the tennis heavens. Half of the most famous sporting sisterhood ever, the elder of the pair is some act to follow, as a professional, a woman, and an inspiration to others. Let us make one thing clear–Venus lives in nobody's shadow. She is a force that over the years has provided the sport with so much life. Able to digest losses and use them to aid her personal growth and professional development, she is a role model of lofty proportions, a planet of stunning scope. 
Venus Williams did change women's tennis, did bring the game-in all explosive fashion-into the modern era and new millennium, did see the success that merits such endless praise, and has continued to fight, to value her role, to absorb every moment on a tennis court as if it were her lifeblood, what kept her ticking over. She still does it because every single ball still matters. She is an ambassador for the game who supports younger players and watches her sister's matches whenever she can. As for the future, Venus' mind is set on competing at the Olympics in Japan in 2020, the horizon ever filled with promise, no sign of time being called. Venus goes with the tides, rolls with the punches these days. Once upon a time the possibility of winning was higher but nowadays the desire to be a part of the sport she has dedicated herself to is larger than anything else, showing courage every time she takes to the court regardless of the outcome, leaving everything out there, no regrets, all her limits pushed. Defeat is not something to fear, not to Venus, it is simply part and parcel of her job, something to contribute to a better version of the self. 
A symbol of unique on-court style and vibrancy, Williams describes herself as a resilient fighter and lover. Her love of life comes out in everything and tennis is undoubtedly the beneficiary. Battle-hardened, her focused and relentless on-court disposition is counter-balanced by her warmth, playfulness and kindness off-court, a package of sparkling dimensions, an attitude immaculately fashioned. 
Pondering her career and the many victories of her first decade and a half on tour, despite the lack of a title, 2017 was a fresh highlight, surely a year that made her one of the most consistent, hungry and valuable players in the world again (two slam final losses, a WTA finals runner-up trophy and a semi-finalist in one of the other two major tournaments). Her interviews post-final defeats were reflective, her elegant acceptance and eloquent words in the face of potentially crushing losses defined a woman who had long since been beating top players but failing to clear hurdles taking her to the biggest matches. This was a late career renaissance. Let us remember the seven grand slam singles titles, the fourteen doubles majors along with her sister, the couple of mixed doubles titles, her astonishing Olympic games record, and the overabundance of memories of Venus and the fondness that she inspires in tennis fans across the world. 
With late October 2019 seeing Venus celebrate her quarter century of years as a professional it feels a fitting tribute to acknowledge her greatness, what she has given the game and just how lucky the tour is that she is still turning up and producing glimpses of her best tennis, appreciative of her place in it all. One of the faces of Wilson since childhood-having been striking balls with multiple models of their rackets, evolving as a player along with the technology-and a woman with her own place in the history of the sport, Venus is a testament to an eternal love for tennis. 
Synonymous with the modern game, let us enjoy every minute left of Venus' career as it's been a privilege to witness, only augmented by her longevity. She acknowledges the luxury she has been afforded in being able to compete because of those who went before, and she will in turn inspire others to explore similar terrain. She labels the culture of tennis as liberating, invigorating and her final word is dedication. All three words sum up what she has brought to the world of tennis. From one planet to another, with love.