Ping Pong
Like You've Never Seen It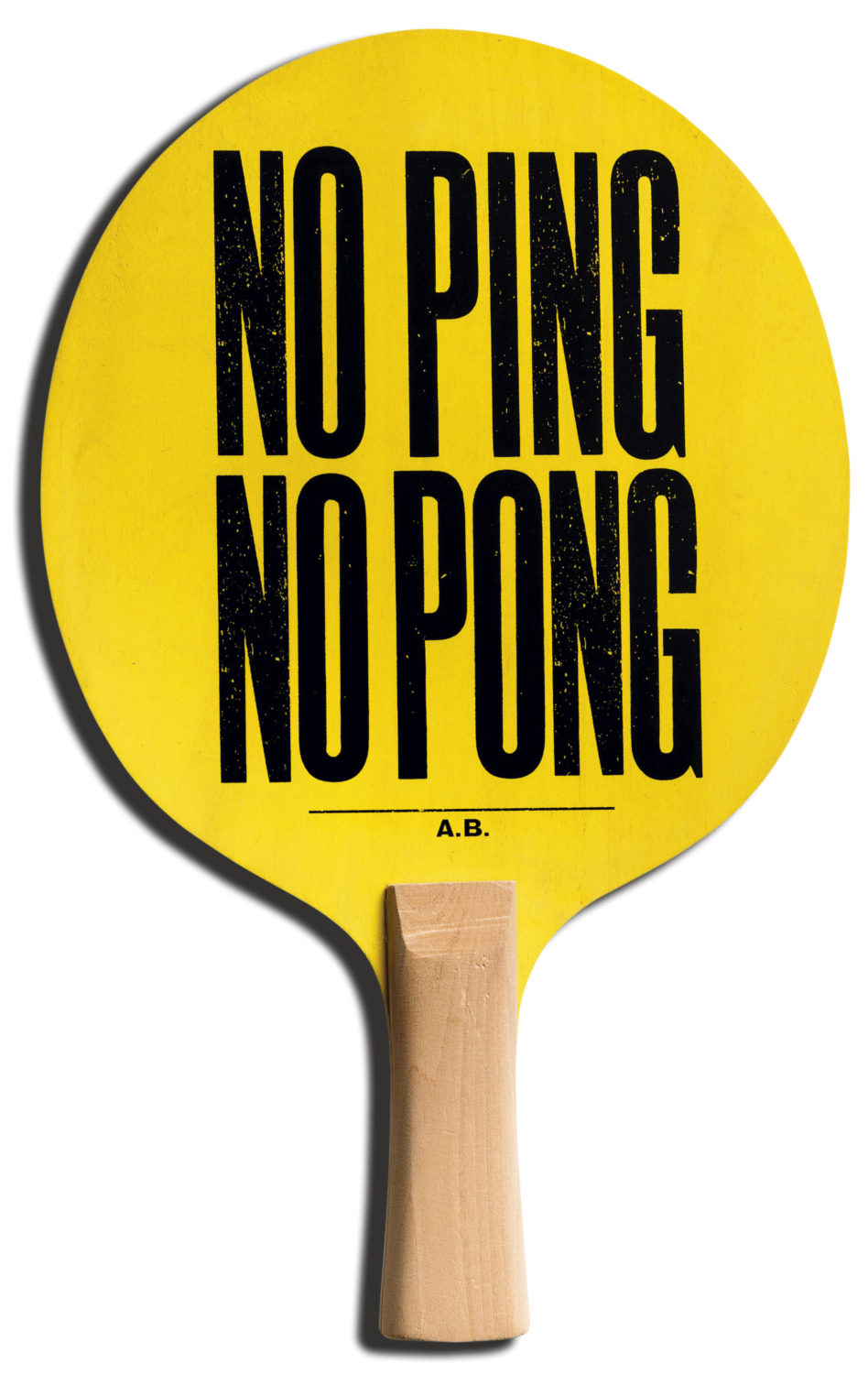 At the nexus of art and table tennis,
you will find Algy Batten and his passion play thriving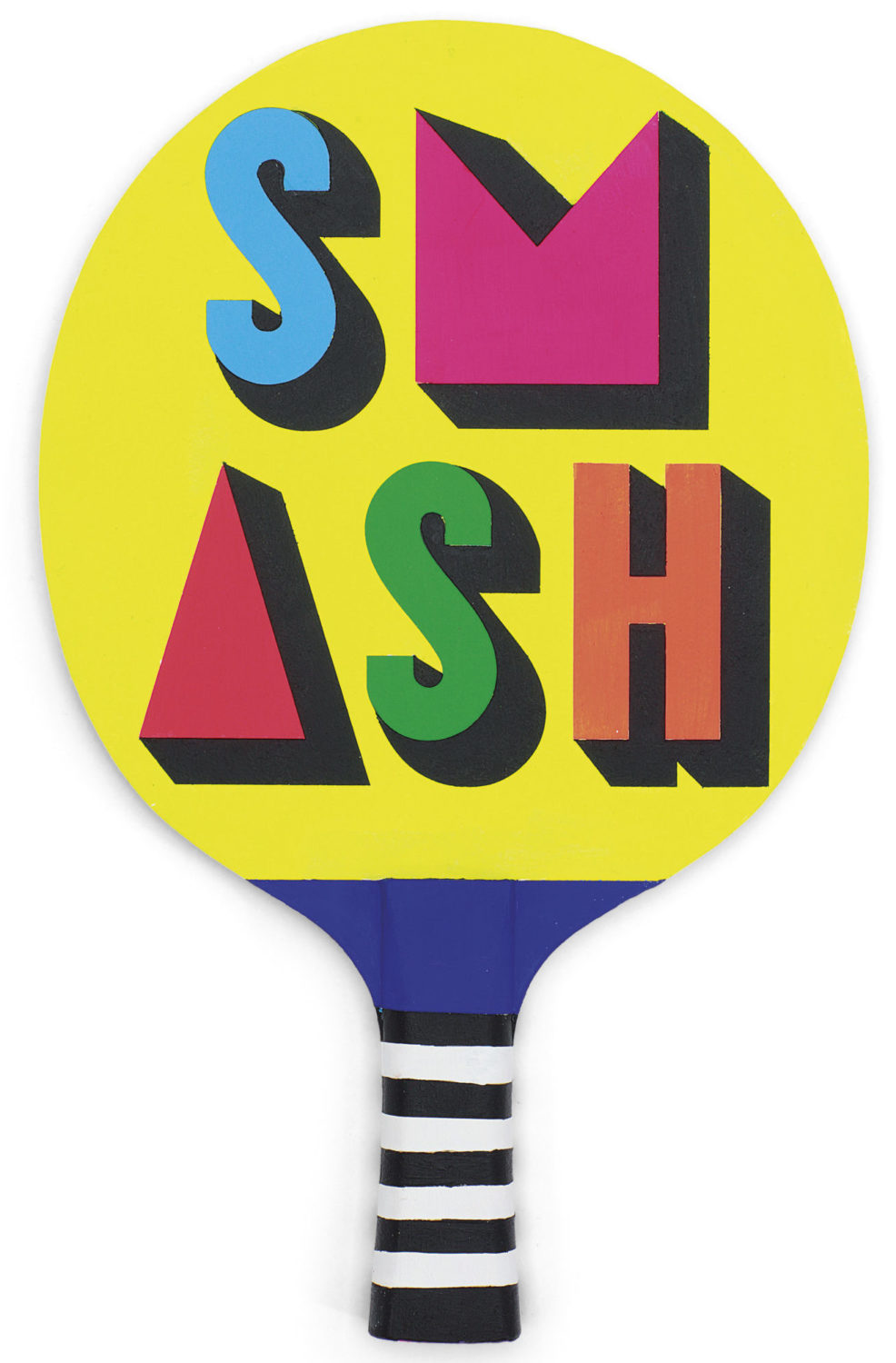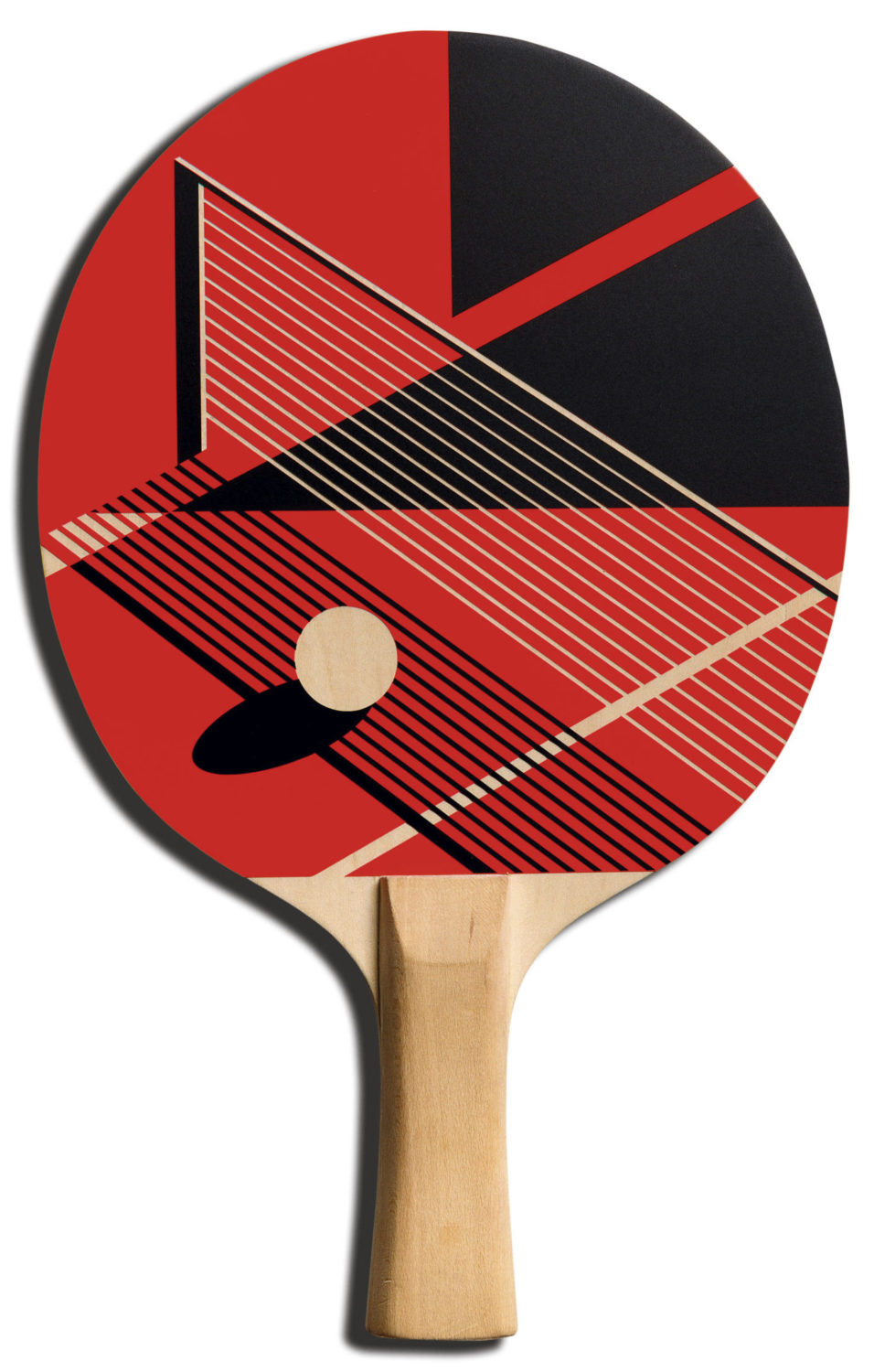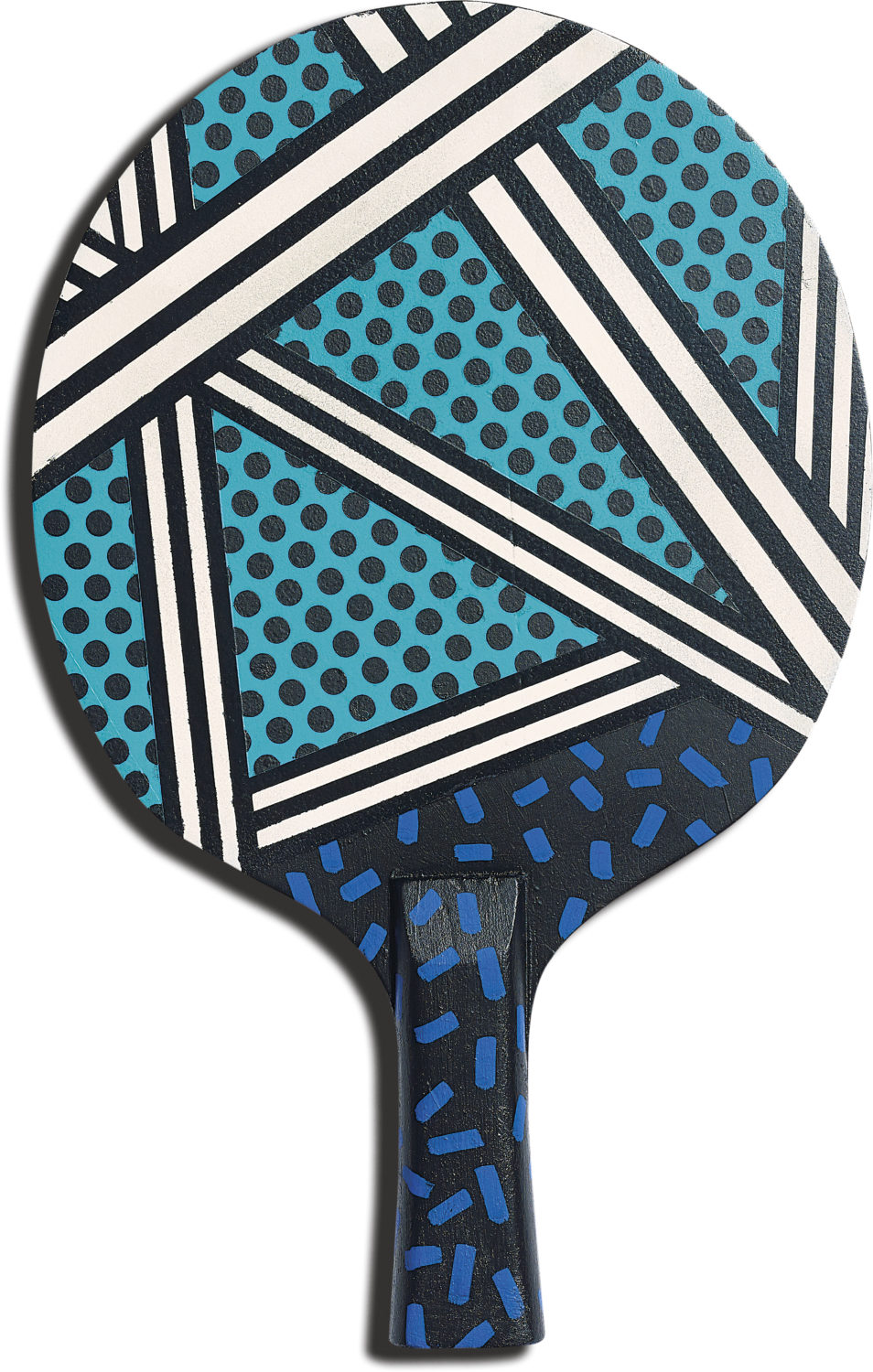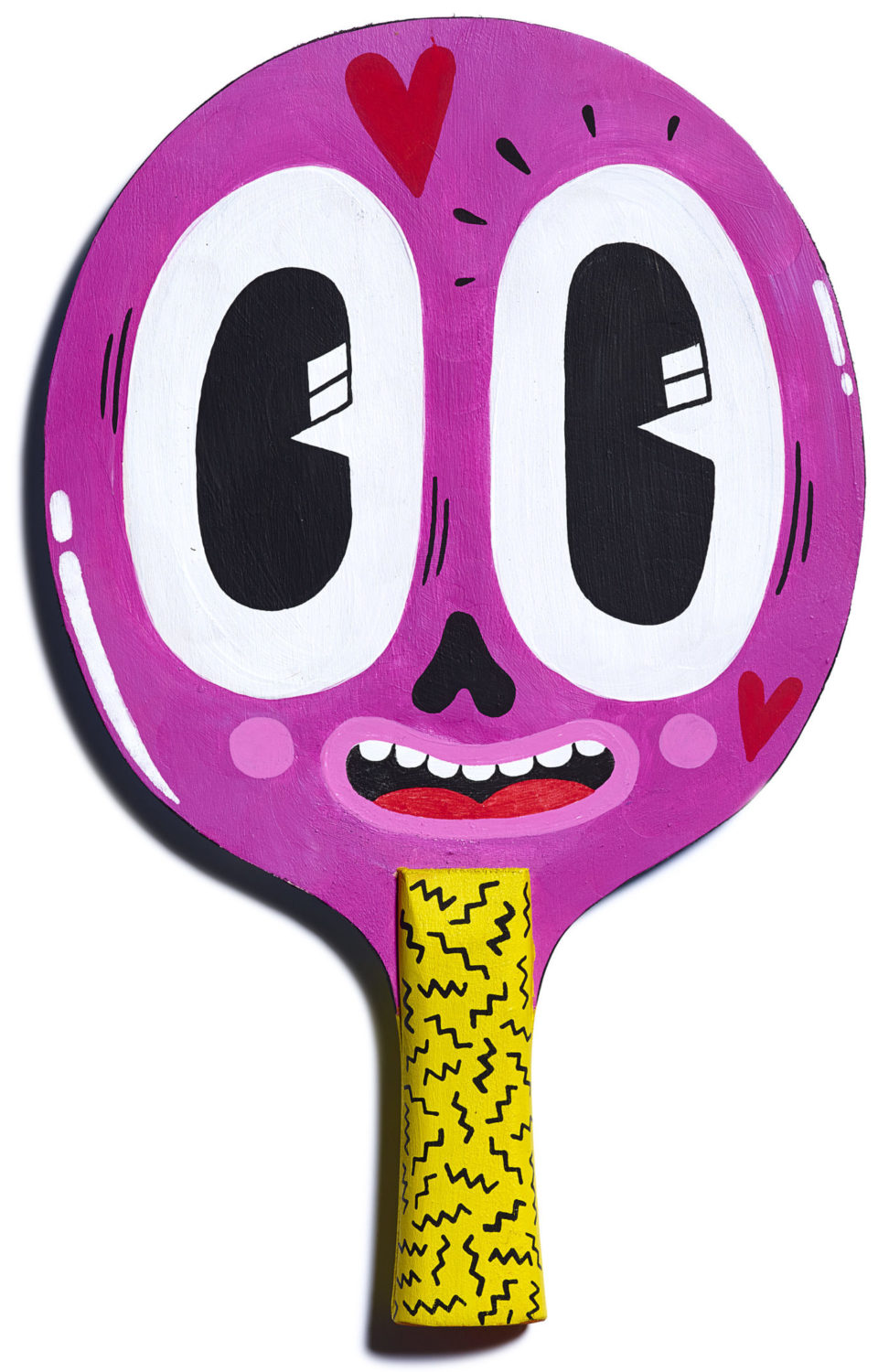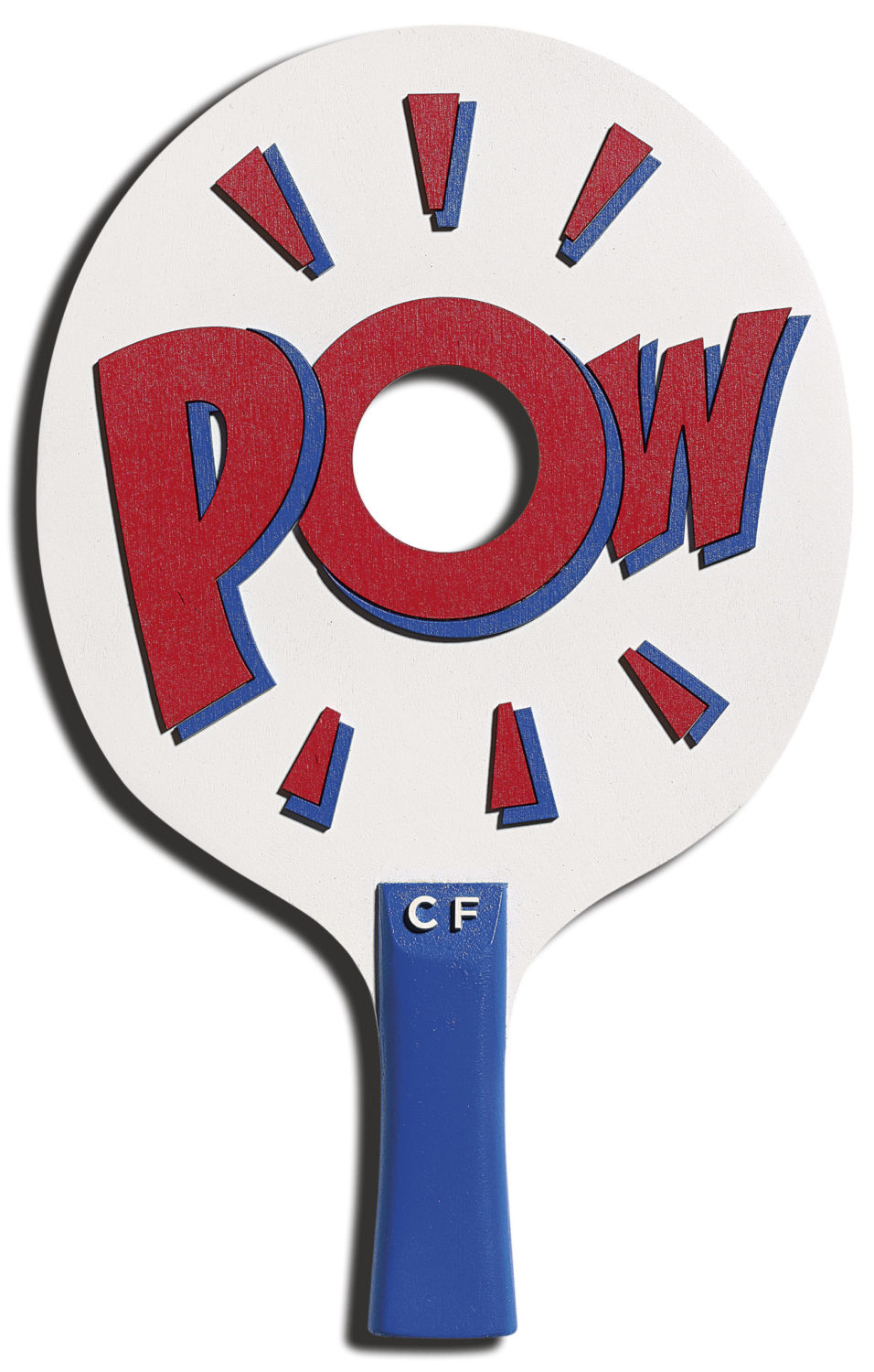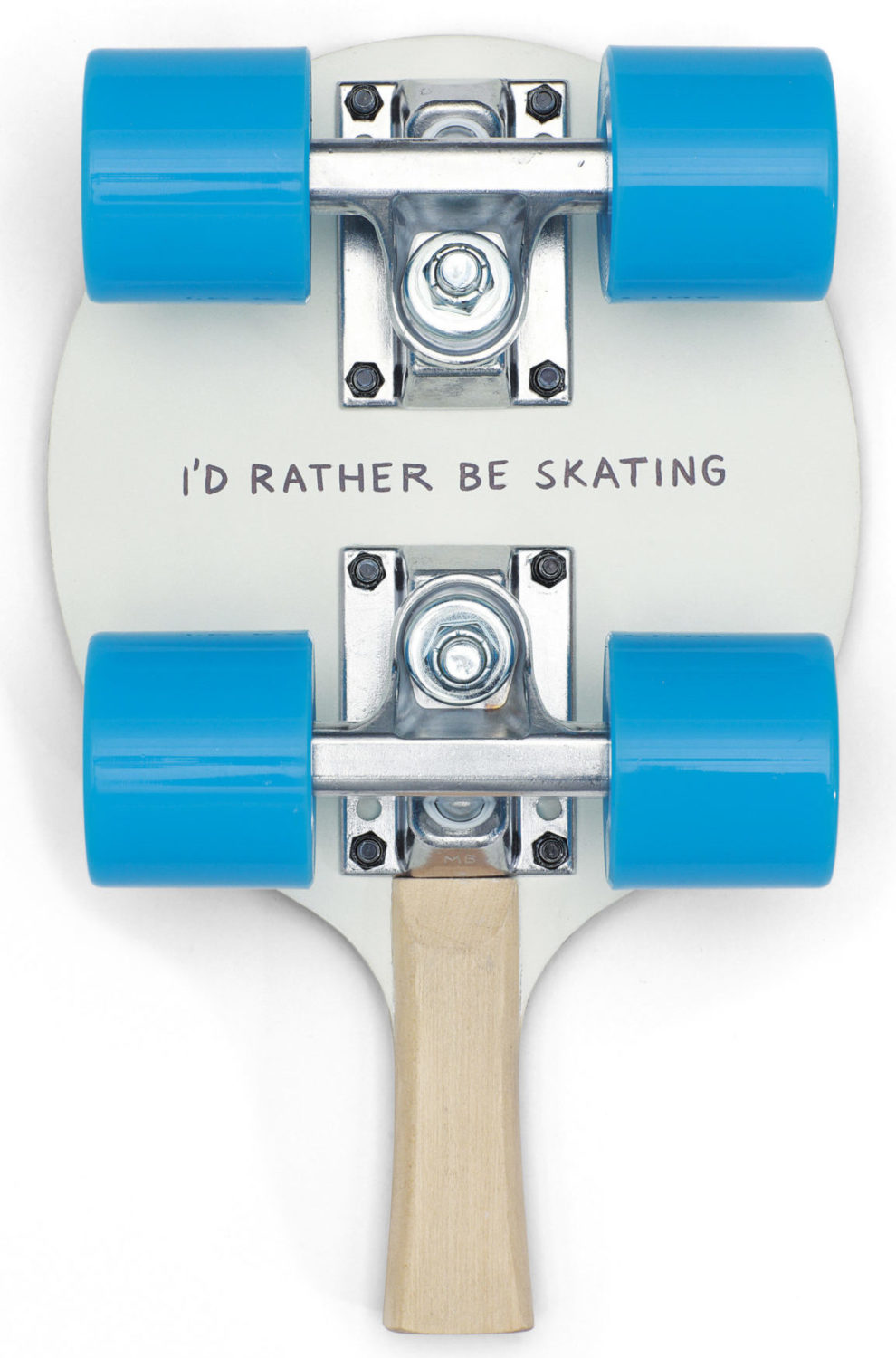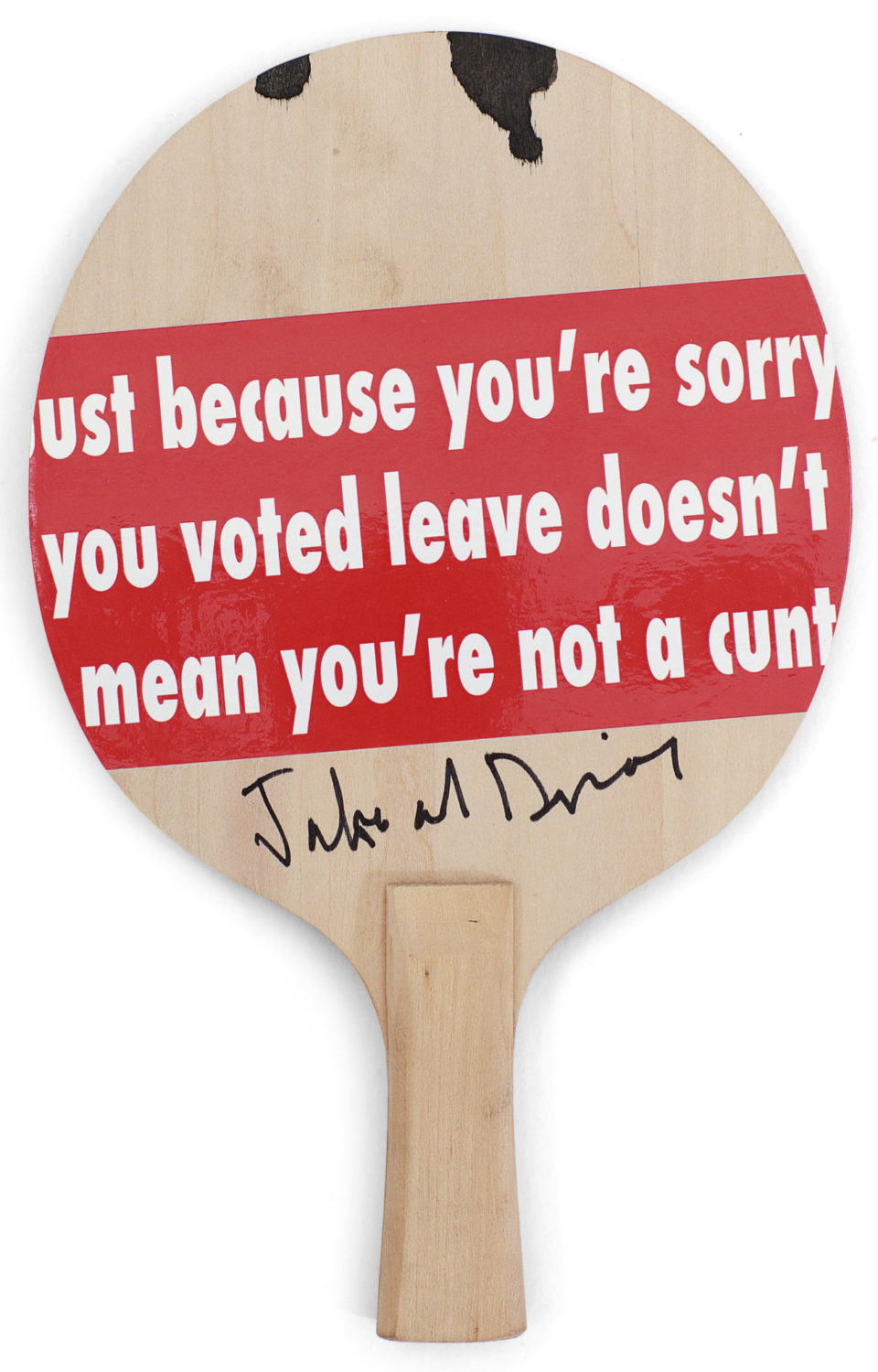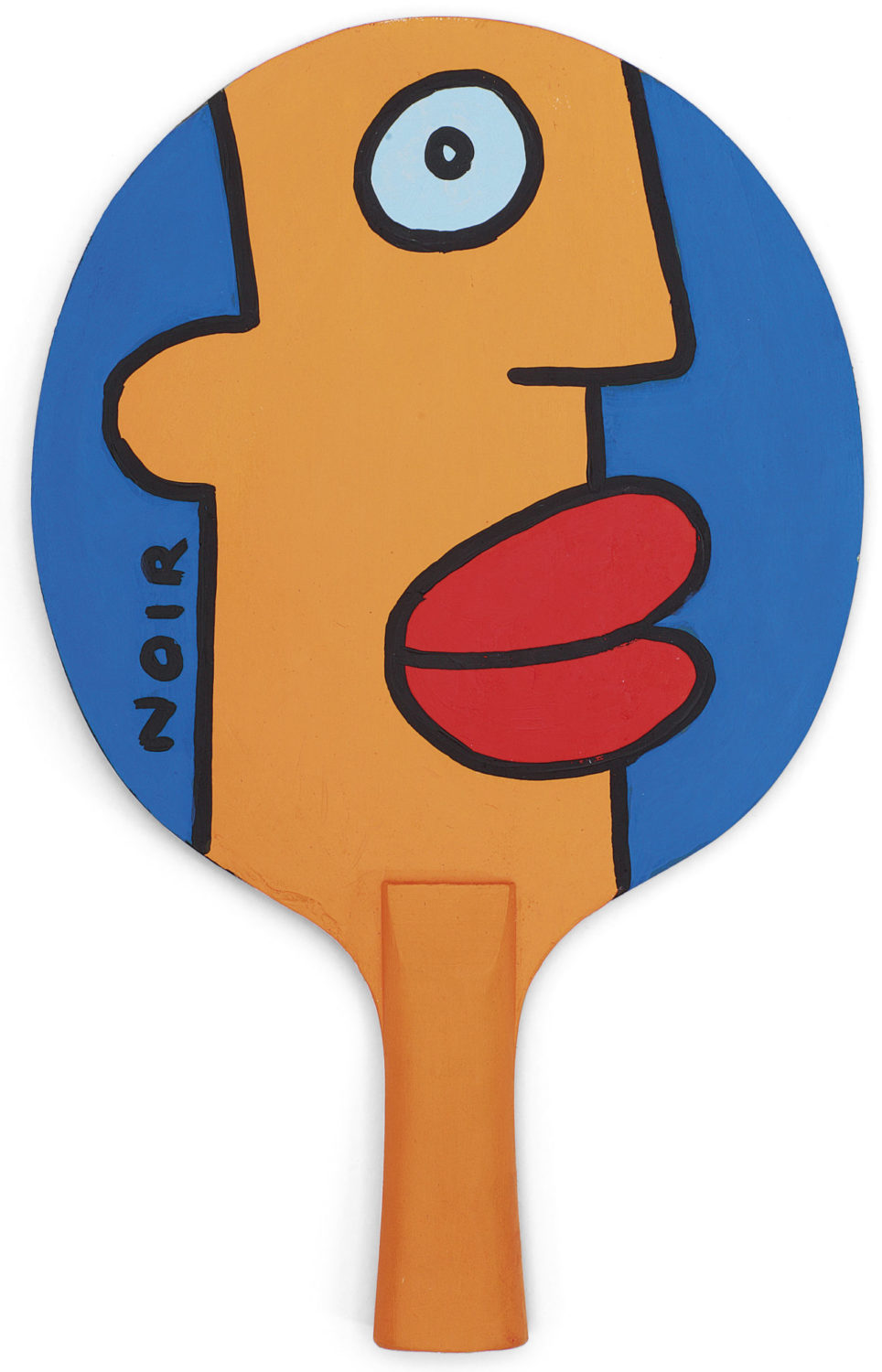 All the art paddles on the opening spread were part of the Art of Ping Pong for Good exhibitions and charity auction.
So eye-catching it could be displayed at a swanky Soho gallery, it radiates on your wall until you challenge your unsuspecting friend to a game. Next? Hey presto! You pull that piece of art off the wall, unfold it into all its ping pong table glory, break out the Padels and, voilà! Table tennis on the fly. 
At the nexus of art, philanthropy and ping pong sits Algy Batten, founder of The Art of Ping Pong, or AoPP for short. He is the man that changed his life so he could change the way we play, and appreciate, ping pong. London-based Batten is a graphic designer by trade, but he has recently broken free of the ties that bind and ventured into a bona fide passion play, one that allows him to merge his love for ping pong with his keen sense of style and collaborative skills.
Batten and I chat on Zoom, and he speaks of his love for tennis as a youth. After seeing Wimbledon on the telly for the first time his next move was to make a beeline for the garden, where he placed a hose over a couple of yard chairs and begged everyone in the village to play lawn tennis with him. A true fan of underdogs, he rooted for Ivan Lendl to win Wimbledon. These days there is one table on The AoPP website named after a former tennis player. Fittingly, it is called the "Lendl."
Batten played ping pong as a youth but then nearly forgot about it entirely. Life gets in the way, as does work. He graduated in the late 90s and built out his own design agency, called Fivefootsix, which he and his partner Mark expanded from two to sixteen employees in just over a decade. But the long hours and nonstop work left him yearning for something more.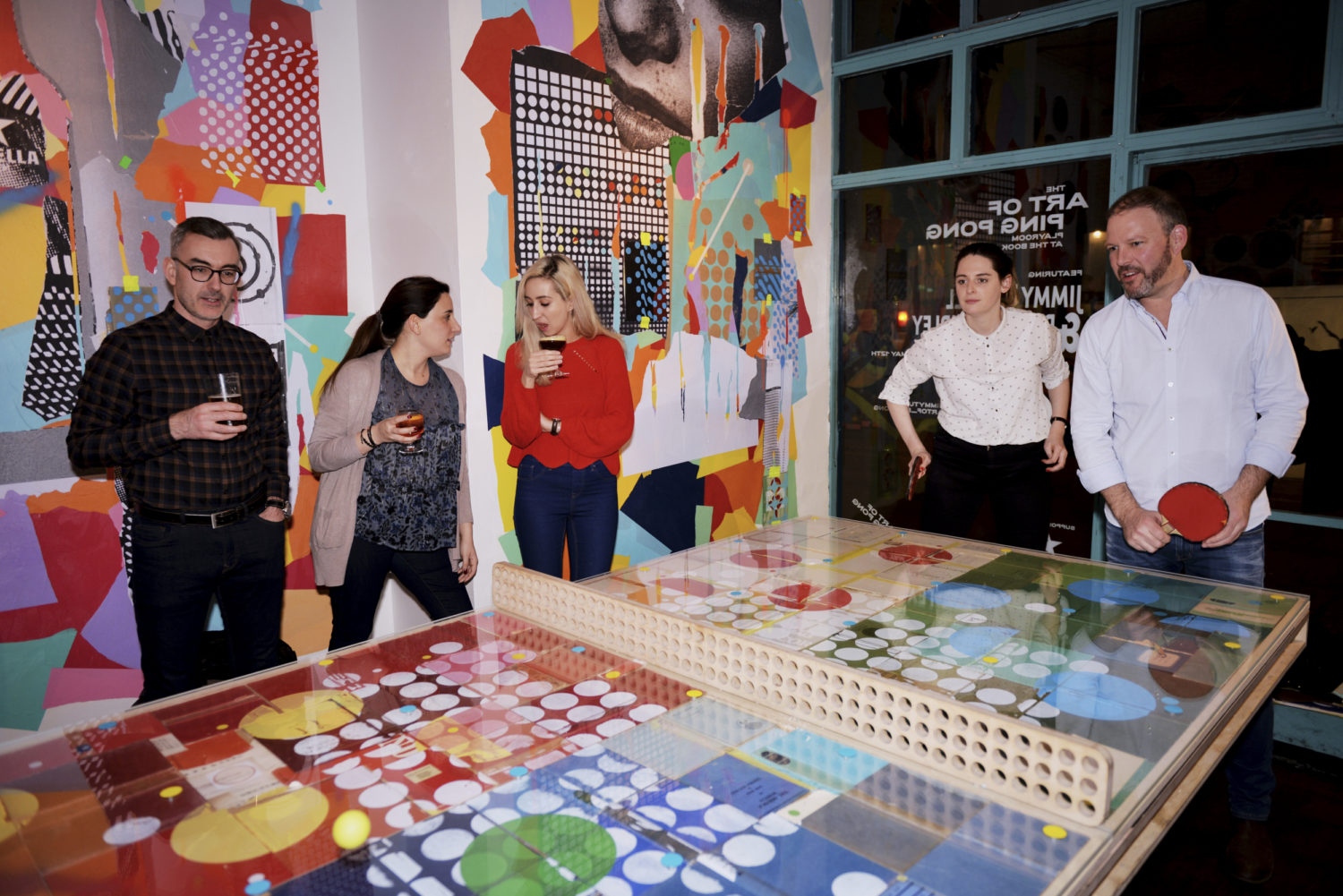 "We got to our tenth year, and we sort of thought, 'Are we still enjoying this?'" Batten tells Courts. "Every time we'd meet up, we would just talk about work, and the things we had to do, and the issues, and the work and the finance, and then for our tenth anniversary we met up and asked 'Are we enjoying this? Is this what we want to do with our lives?' I think we just got to the point where it was time to do something fresh while we were still young enough to do something different, something that we could manage around our different lives better."
Many successful adults feel what Batten feels, but how many of them have the courage to act on the impulse to carve out their dream life? Batten did. He waved goodbye to the grind, and ping pong enthusiasts everywhere are glad.
By the time Fivefootsix closed its doors, Batten had reconnected with ping pong and was certifiably hooked. He had been playing ping pong regularly for several years with colleagues at mixers that were meet-ups between his design agency and other firms, and from there his love for the sport was reignited. But he did not see it only as a game, or a theatre for competition. Batten had a more enduring vision: ping pong as a vehicle for art. Or was it art as a vehicle for ping pong? It's hard to tell sometimes.
"The ping pong was as important as the art and the art as important as the ping pong, no one thing necessarily takes priority," Batten says.
There is also the charity. Frequently, Batten auctions off killer ping pong swag to the highest bidder, with all the proceeds going to charity. Batten clarifies that AoPP itself is not a full-fledged charity, but when there is an opportunity to share the wealth, he is more than happy to act. 
"Art of Ping Pong itself isn't a charity," he says, explaining: "it's just the freedom to express or explore art and ping pong coming together, and where there's an opportunity, do things for charity. It's nice to have a charitable legacy to some of the projects. It's not a primary aspect of our ping pong, but it's a nice thing to bring in where we can."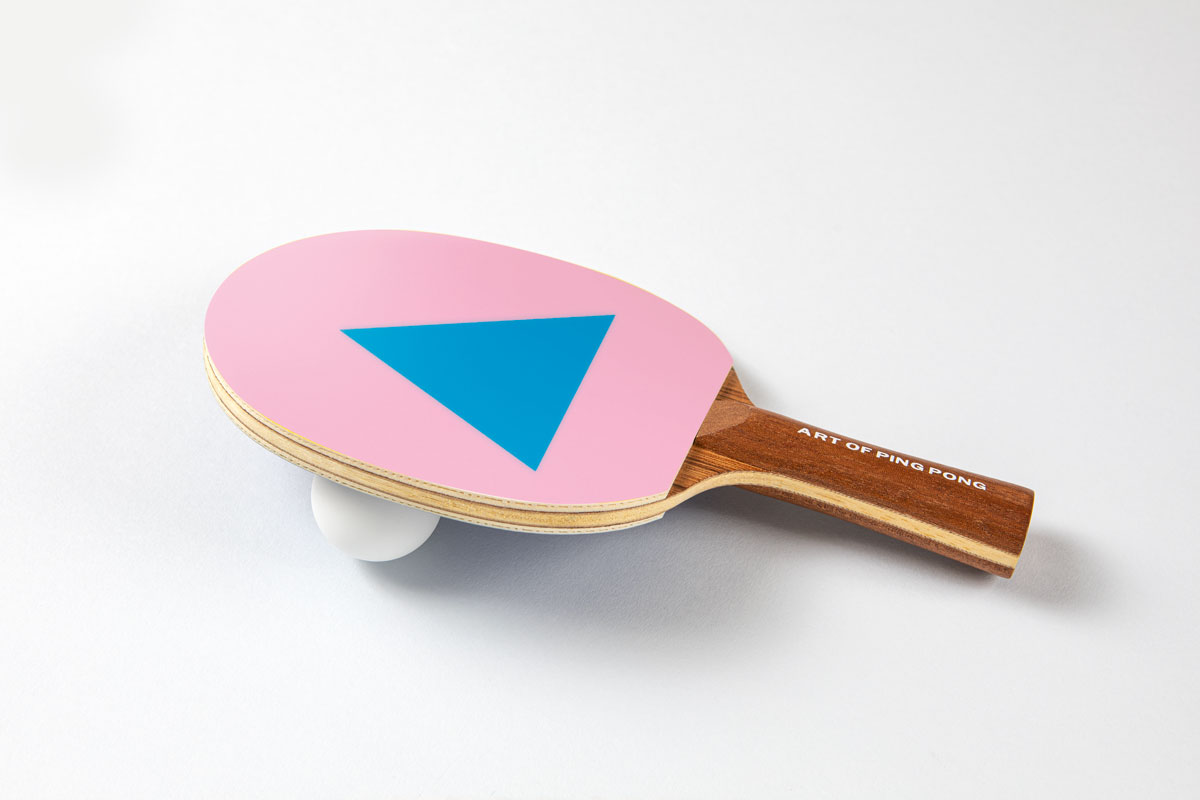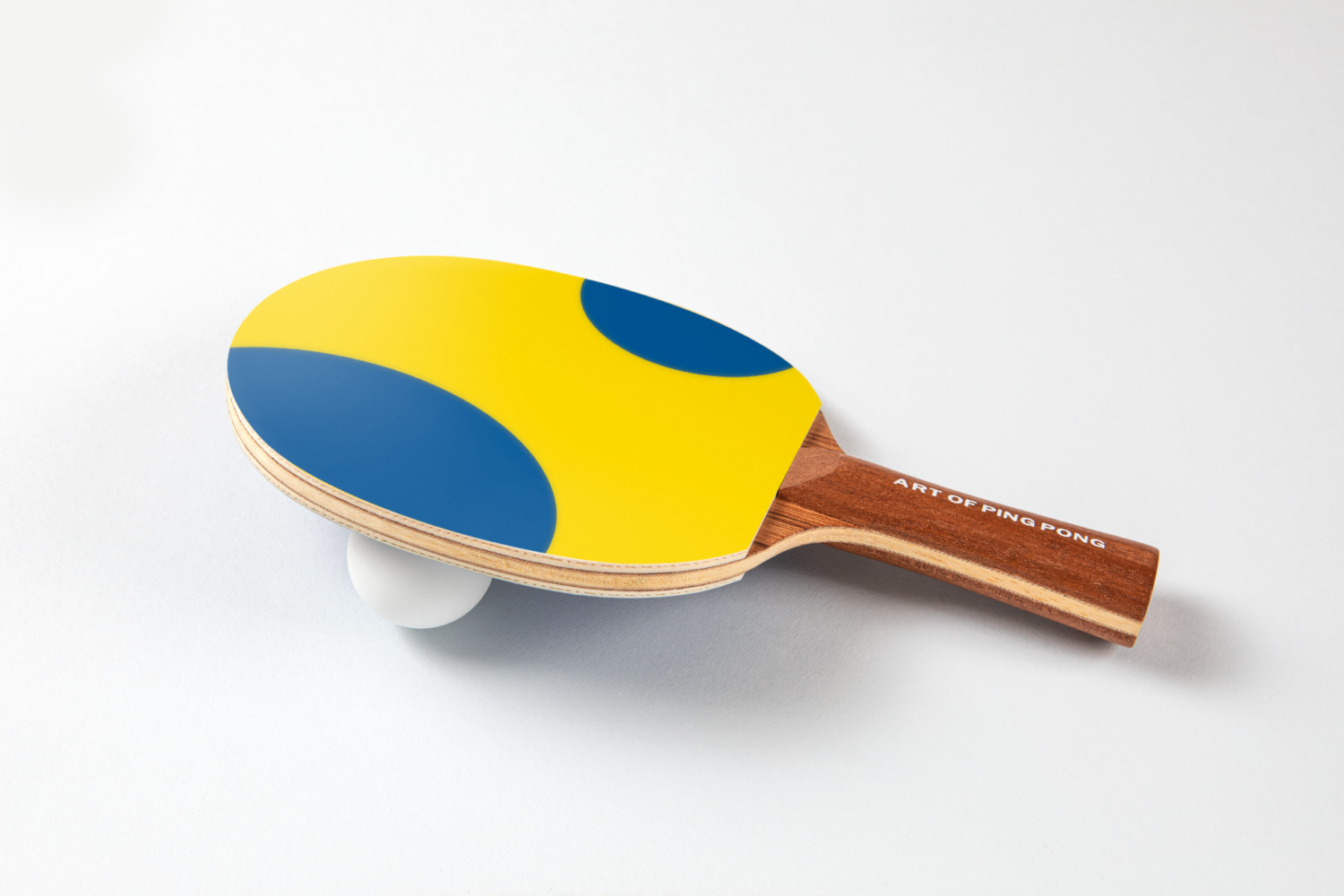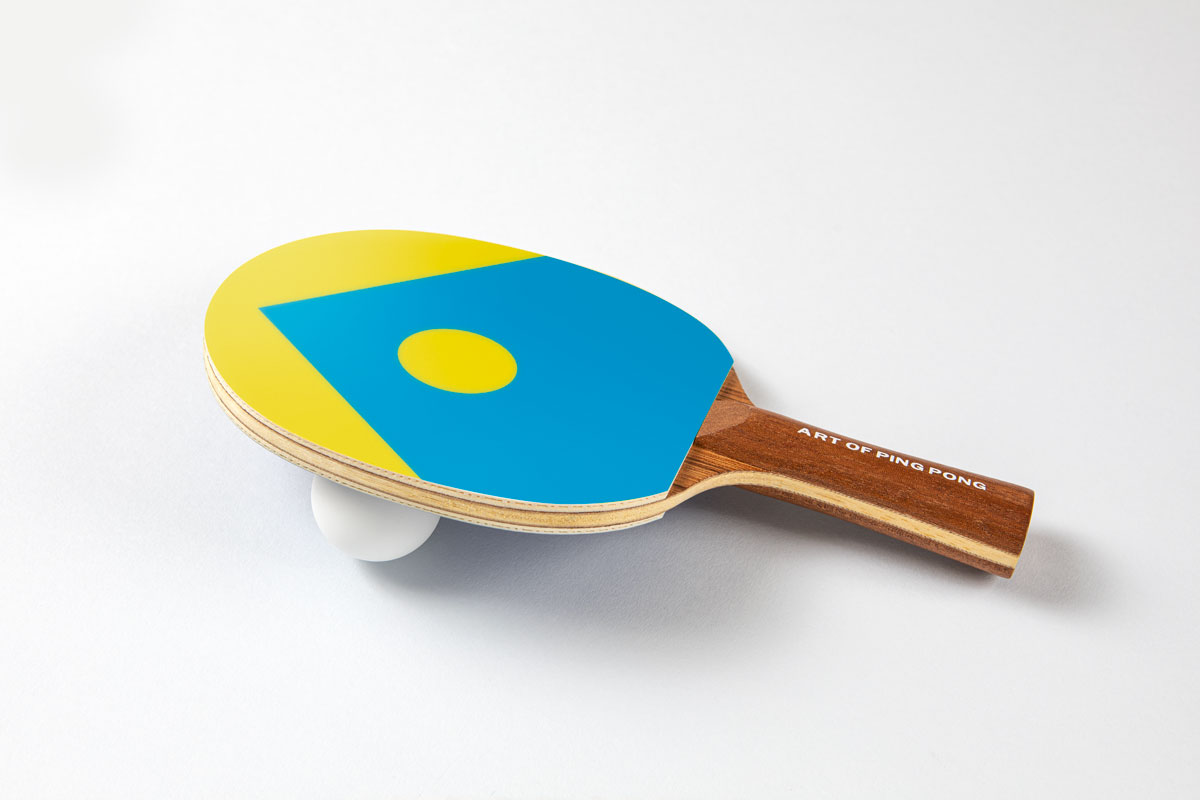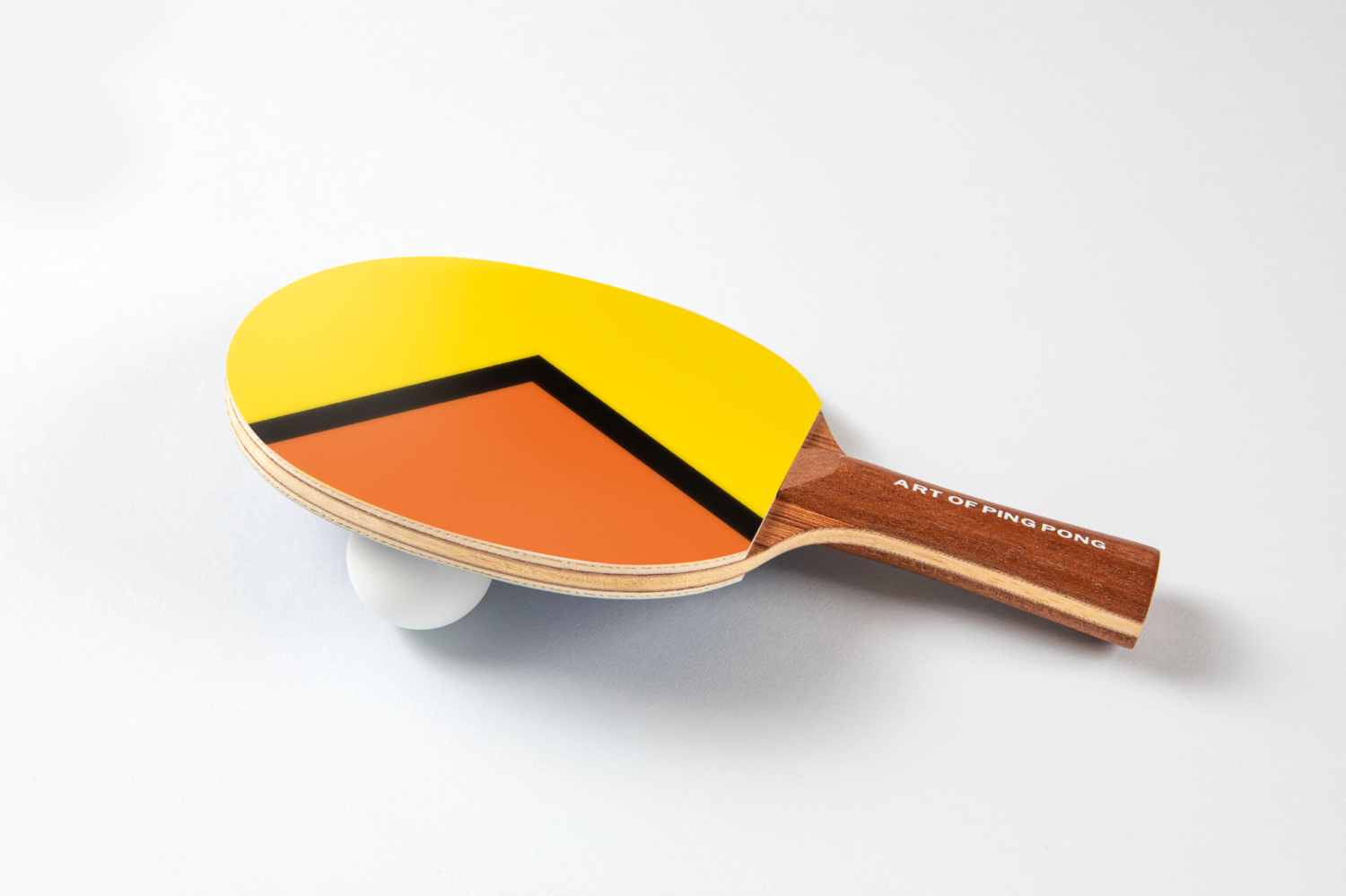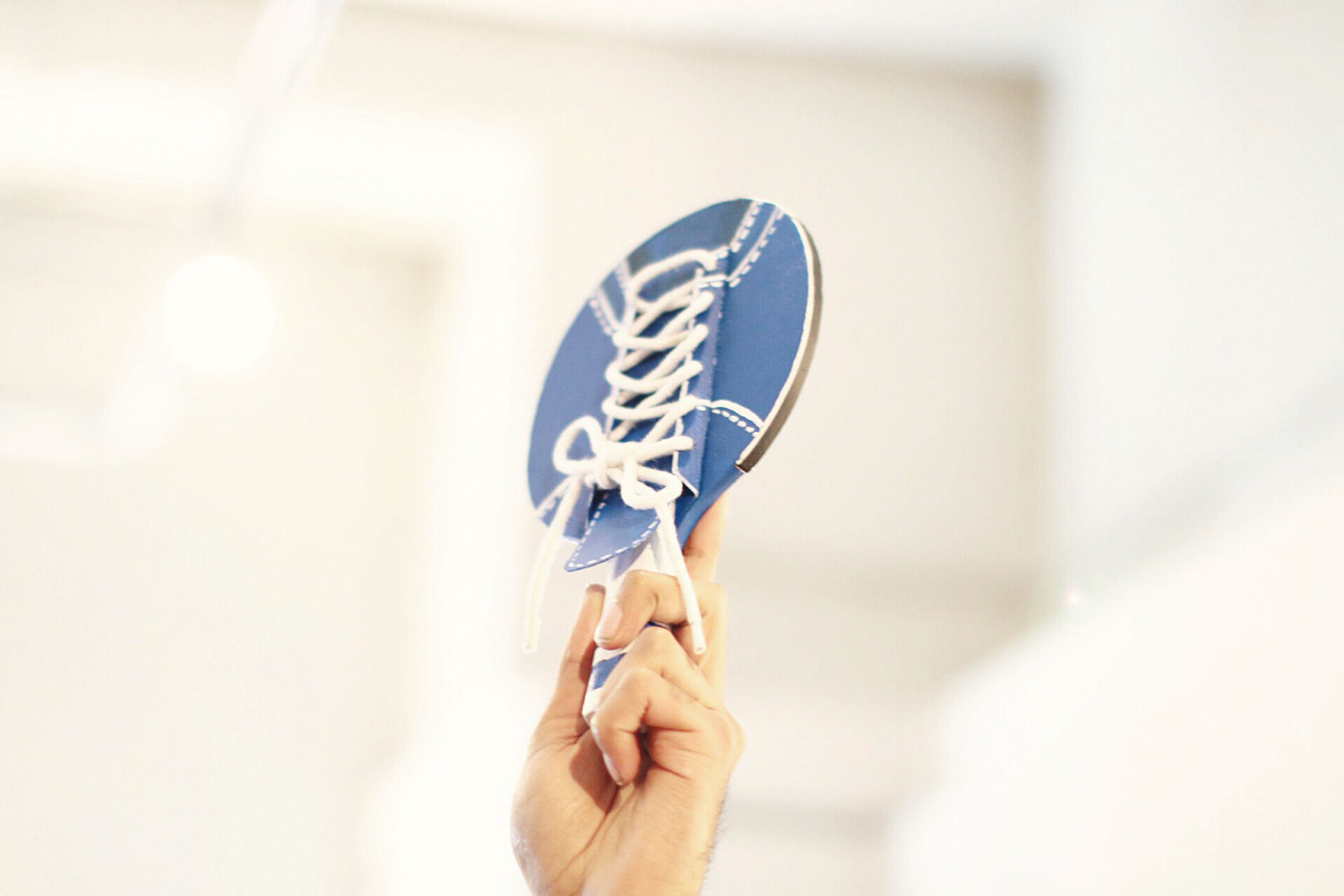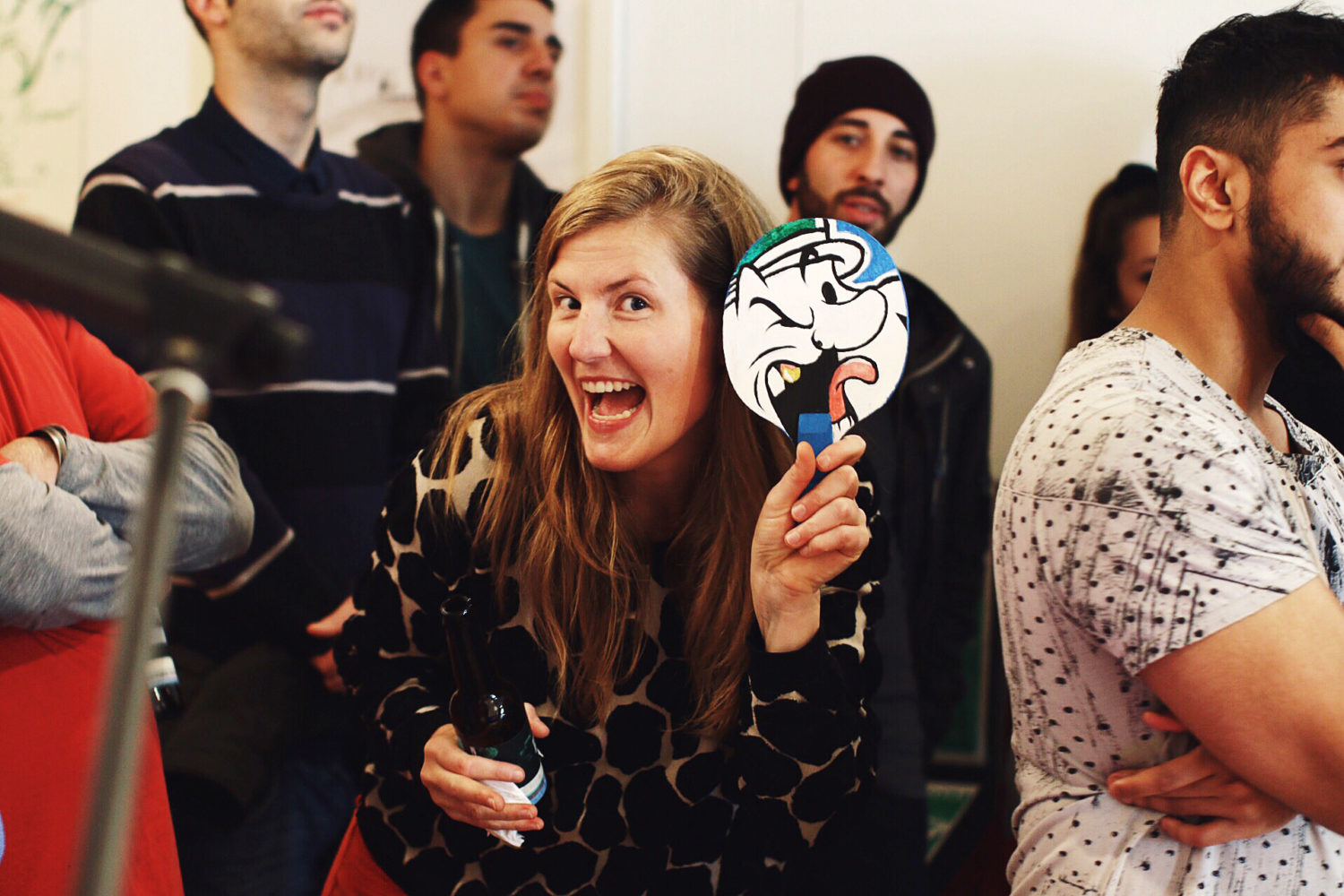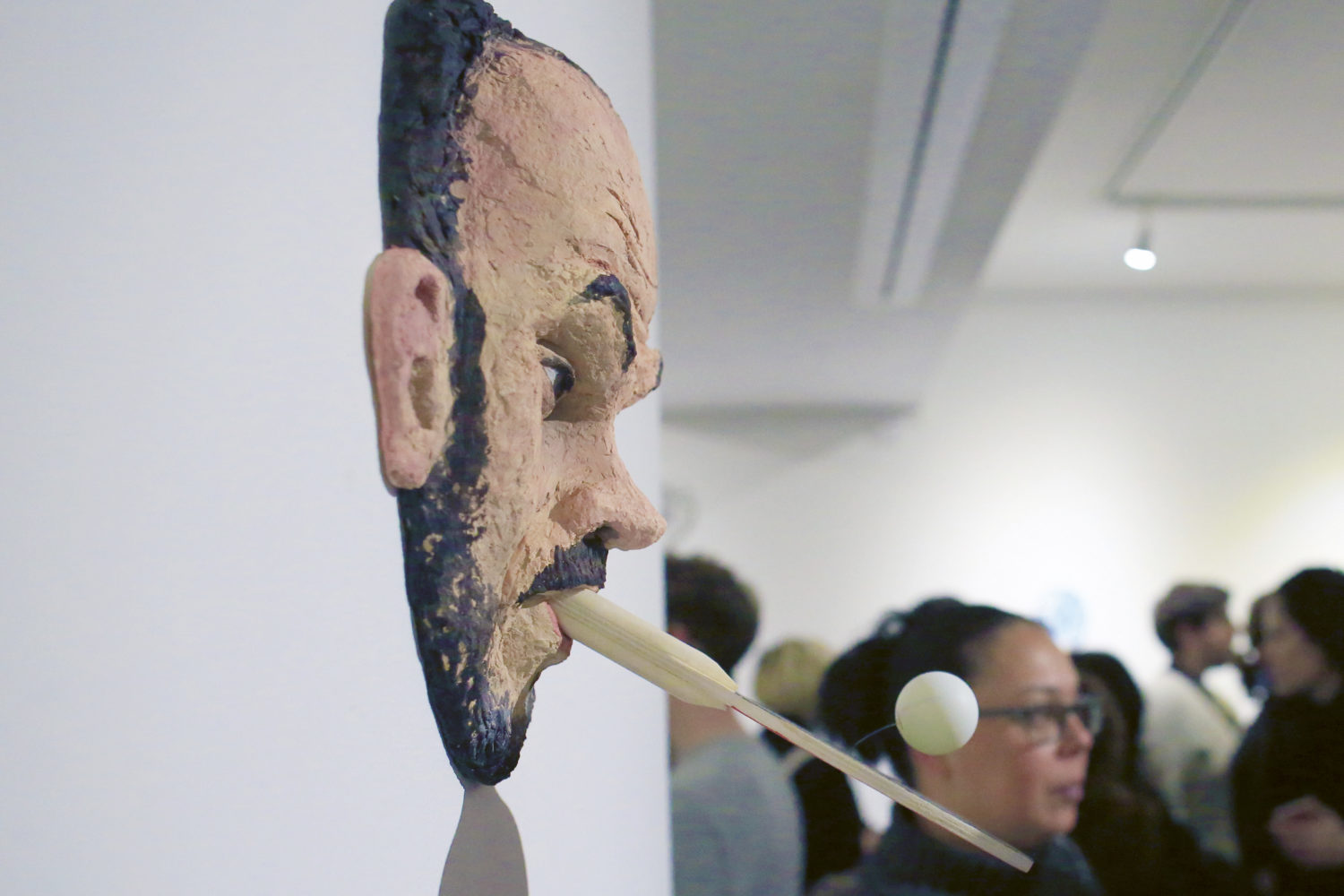 After years of hosting pizza-and-beer ping pong outings in his old design studio, where client Ben & Jerry's had kindly donated an ice cream freezer, Batten found himself without a home court when he shut down Fivefootsix, and that annoying technical difficulty turned out to be the impetus for a stunning idea: A ping pong table that doubles as art.
They are called ArtTables, and are exquisitely designed miniature ping pong tables that hang beautifully on your wall. Tables with names like "Pong", "Tequila Sunrise", "Revolution" and the aforementioned "Lendl" can be found on the AoPP website, and they are hard to resist once you have seen them. The tables, which can also be found at high-end sites like Mr. Porter's and Selfridges, are custom crafted from birch plywood and weigh 13kg.
Batten tells Courts the original idea was born of necessity.
"The idea came completely from a personal need," he says. "We used to hold the tournaments in my old studio, but when we closed the business, I had nowhere to play ping pong. So, I bought a small table for the garage, and used to hold a few mini tournaments out there. Then the garage got taken over by prams, carts, hi-chairs, bikes – that sort of thing – so there was no room for a ping pong table."
For Batten, a fold away, full-size ping pong table was not a solution. His designer's brain conjured a vision of something totally unique.
"Fold away ping pong tables, they are big, and they are really ugly things," he said. "To have one in your house, you would have to have a massive house to be able to disguise it somewhat, so I thought if I could make a small table and if I could hang it on the wall and disguise it as art, Caroline [his AoPP partner and girlfriend] would let me bring a ping pong table into the house."
Always thinking in scale, and conscious of community, Batten started to enlist local artists to design sets of tables, piles of Padels, and designer nets which were often auctioned for charity.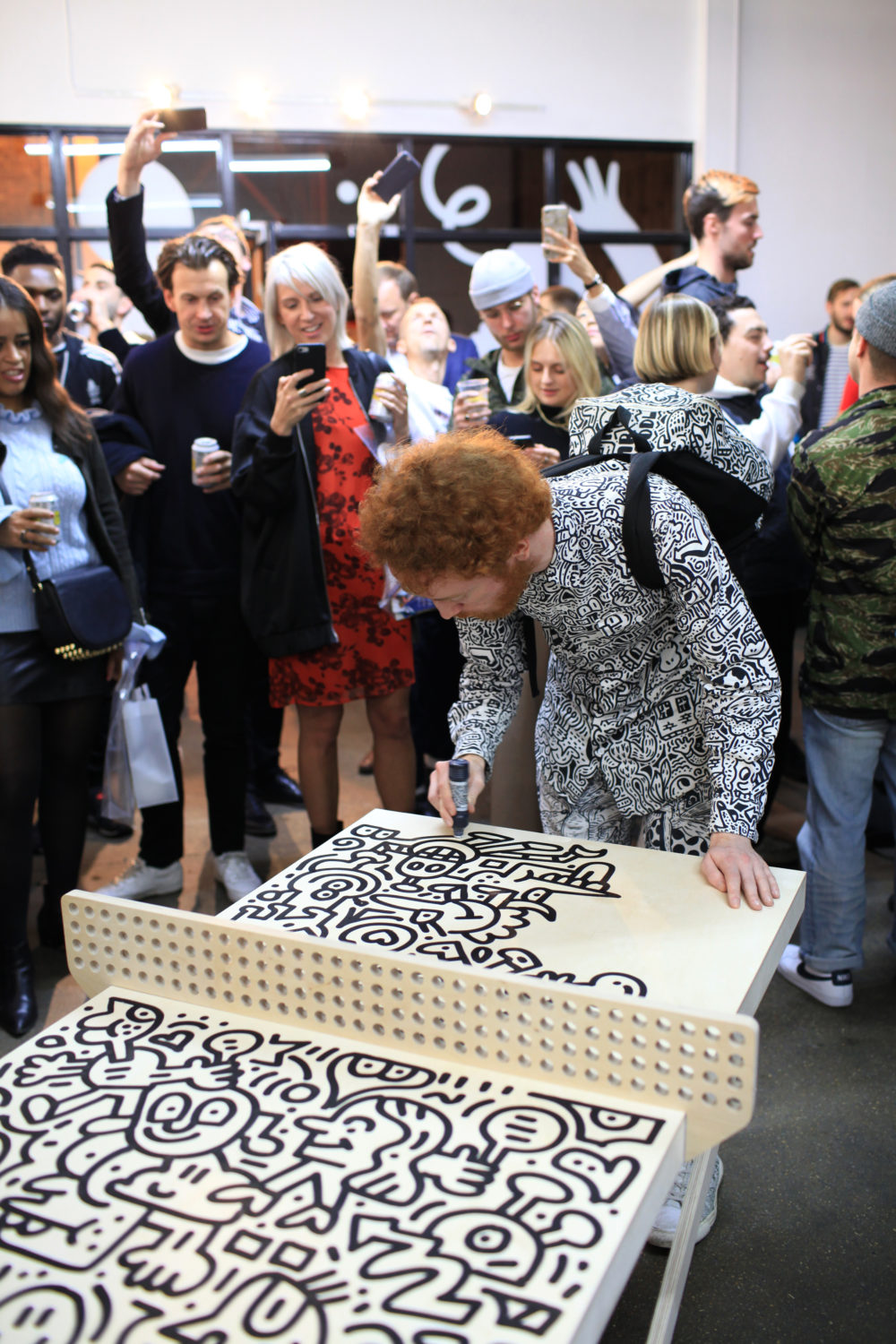 "We had an exhibition and a young illustrator called Mr. Doodle came down to the show and live doodled a table at the event. We sold those two tables at the auction, and it gave me a desire to actually want to develop and make it into something, so I went through lots of different designers and iterations and developments, and they're still being developed now."
The development has accelerated, thanks to the aforementioned relationships with renowned houses like Mr. Porter and Selfridges, pushing the fledgling company – and ping pong – into the public eye.
"We did a collaboration just over a year ago, with Selfridges, and that was like 'Wow' Selfridges, that's kind of something,'" says Batten. "And then the Mr. Porter collection that we did at the end of last year. Suddenly, things got really busy for us."
There have been other, even more notable, projects…
In 2016, AoPP collaborated with Nike to commemorate Roger Federer's apparel launch prior to Wimbledon that year. Batten and his team produced a giant wall-sized collage of ping pong Padels, using highly regarded illustrator Toby Melville-Brown to caption them and tell the story of Roger's career.
"We didn't have long, we had like two weeks to get hold of the blank Padels, we had to sand the logos off them, spray them all white, so they became the canvas, and then come up with a storyboard, do a lot of research on Roger and his career, come up with a storyboard of various scenes," he says. "So, I think we put a wall of 15 bats making one canvas, and had four of these, and then Toby hand drew every single bat in five days. 90 Padels was quite a lot.'
The show was a hit, but the highlight was getting to rally with the Wimbledon legend.
"My highlight is probably getting to hit a few balls with him over the table," Batten says, shrugging. "That was kind of something."
When it comes to the ArtTables, Batten wanted to ensure that they were built for competition. Playability is essential: the tables are miniature, but they are far from being a toy.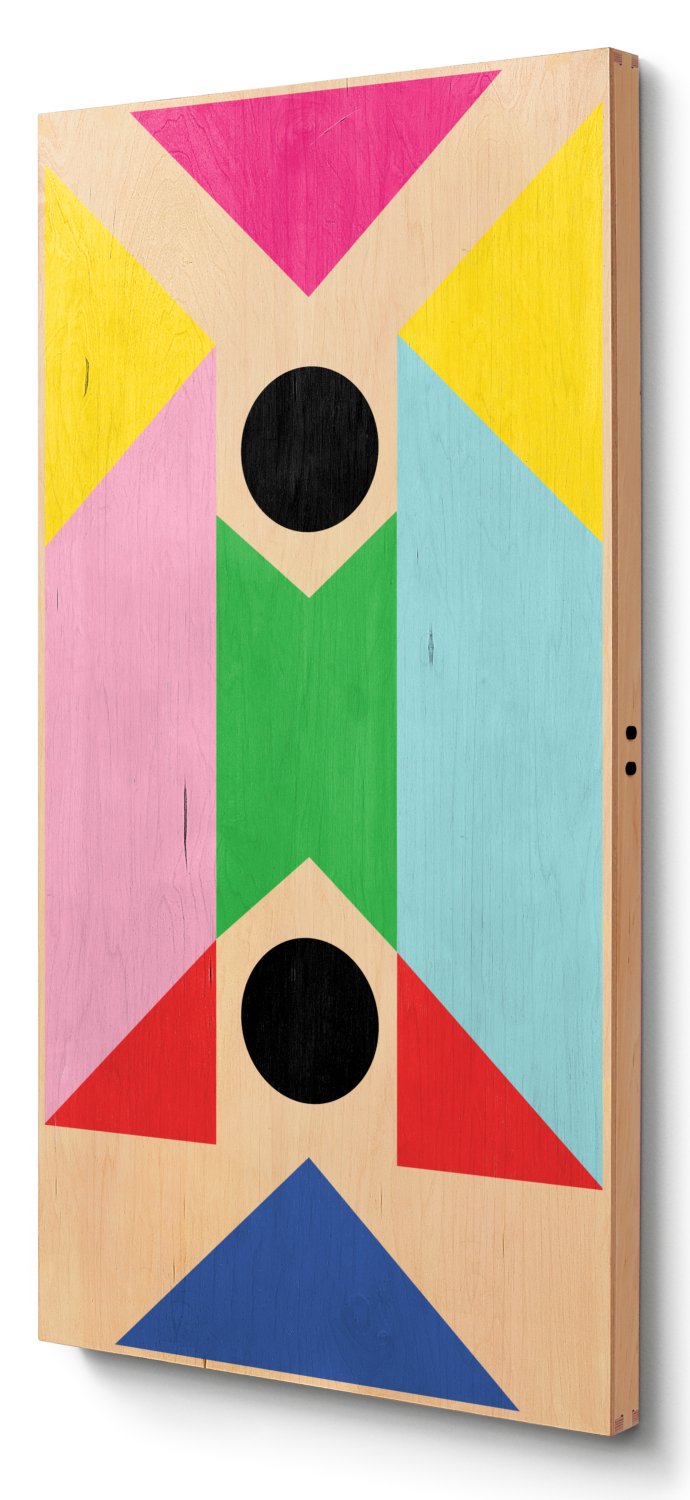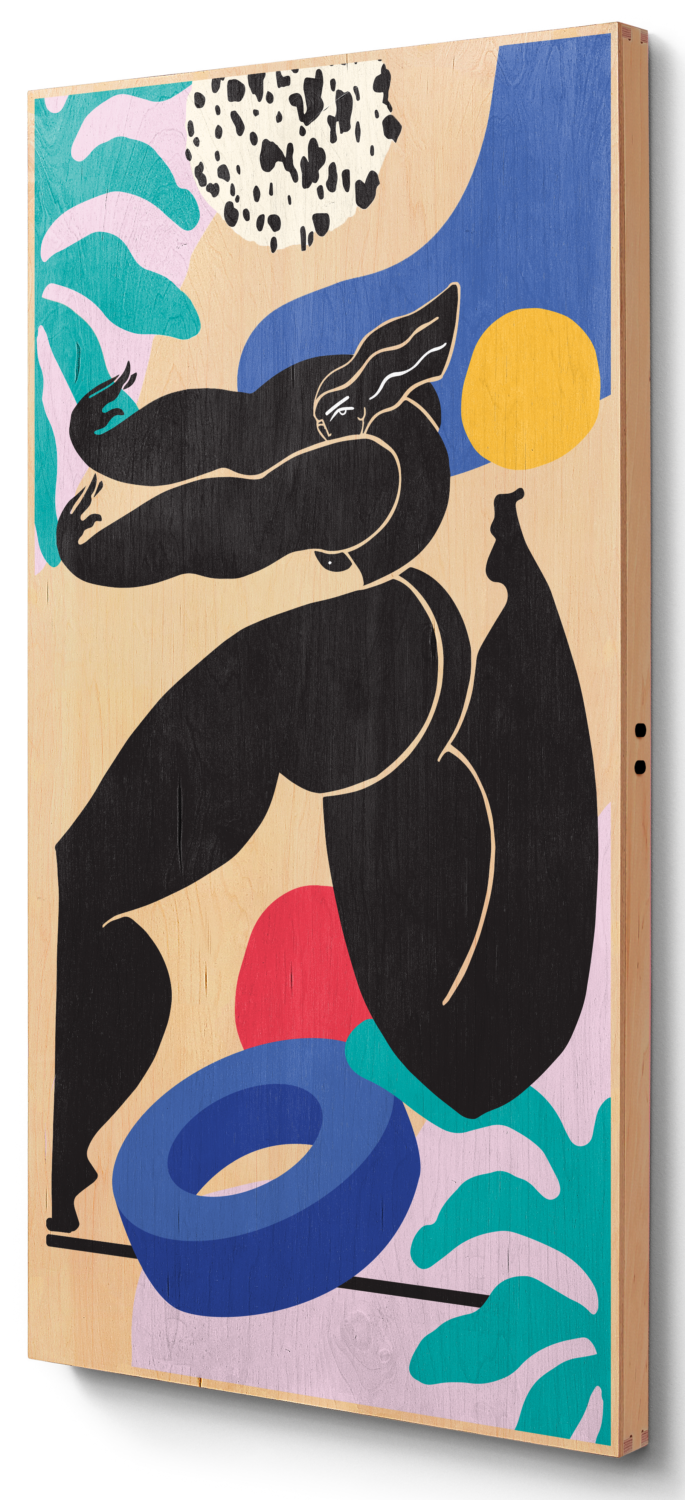 "The mini tables for me are as much a piece of art that hangs on the wall as they are a ping pong table, and I didn't want to create a novelty product, where the game is kind of secondary and not really that competitive, because it's too small," he says. "It had to be big enough."
Batten says that playing on his tables is like playing a new form of ping pong, it is a niche within a niche, perhaps in the same way that playing tennis on grass is not like playing it on clay.
"You can get some really fast competitive games and when you get used to the size, you can stand six feet away from the table," he says, adding enthusiastically that playing on his tables is "different, and it's energetic and you can break a sweat around a metre and a half piece of wood, you can really break a sweat." 
The tables themselves, which were originally launched at the London Design Fair in 2019, are 1400 millimetres by 740 millimetres. The nets are modern to the core, symmetric circles in four rows, bonded with a black laminate. If you really want to impress your date – or competition – pick up a set of Padels to match.
They are made with care, and in limited runs.
"Everything we do is in quite a local capacity, we make the product in a local workshop in Hackney," Batten says. "And they are handmade to order. The making of the tables is a proper craft in and of itself, and I'm not a carpenter myself but I love spending time in the workshop with the guys as they make the tables, so their part of the process is as much an art as anything else, because they are all handmade."
It has been quite a ride for Batten and AoPP. He has merged art playfully into sport and the result has been devilishly delightful. When one looks at his finished product one cannot help but smile and think: let's play some ping pong!
"Having tournaments, bringing art into it, doing a few things for good causes, became the start of Art of Ping Pong," Batten concludes. "And since then, it has been a big sort of creative exploration."
Story published in Courts no. 1, summer 2021.