Nike's Retreat from Tennis Fashion
A Brand in Hibernation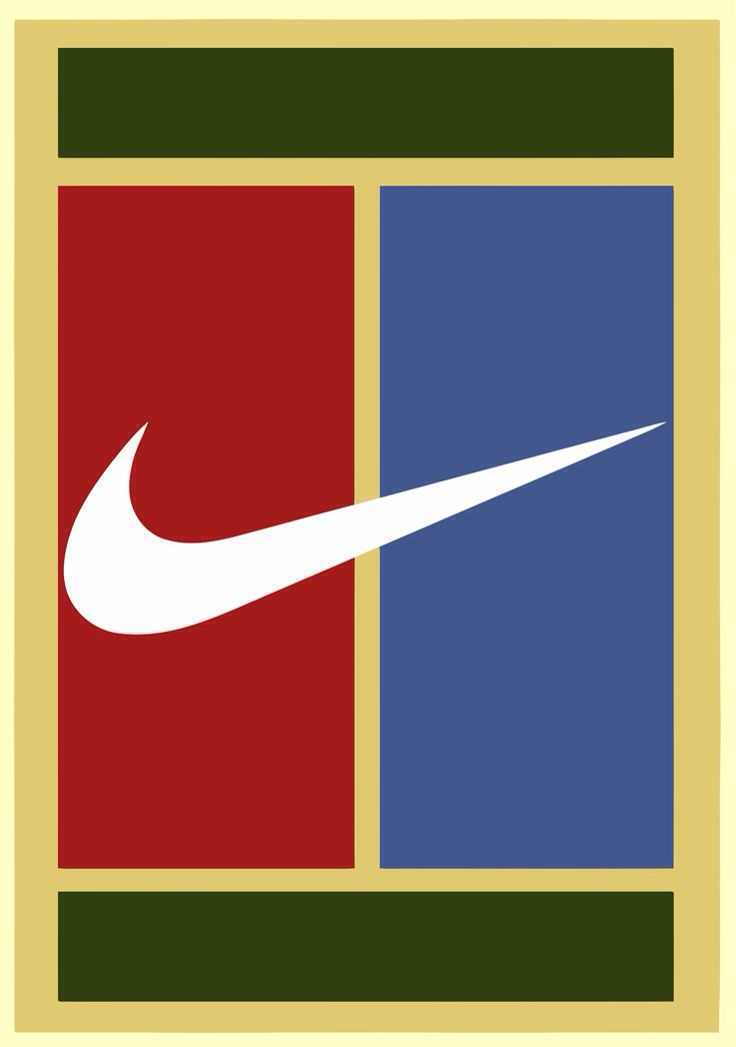 Is Nike losing its mighty grip on the sport of tennis? It's obvious that Nike Tennis isn't the same brand it was 10 years ago. The team solely responsible for tennis was dissolved – a surprising business decision to many in the industry. Some events such as doping scandals and the retirement of several top players have changed the face of the sport. That's outside of Nike's control, but the clumsy handling of players on maternity leave and those close to retirement, has made the company look like it's out of step. Nike's tennis crown has slipped, and its future plans seem uncertain.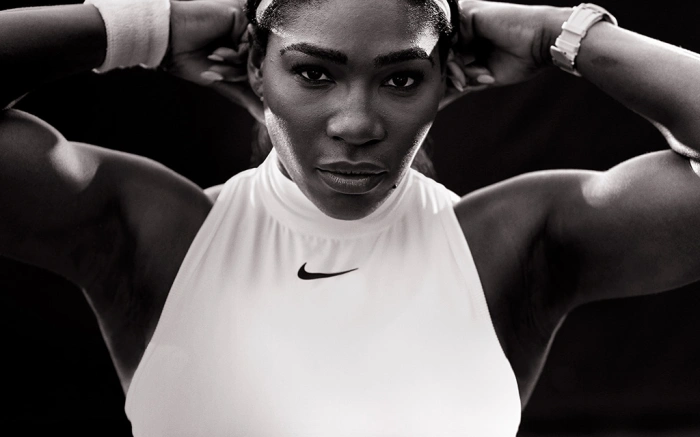 Nike's tennis legacy spans a rich 40-year history. Right from the start, they aligned themselves with legends of the game like John McEnroe, Andre Agassi, Pete Sampras, and Mary Joe Fernández. The key catalyst, arguably, for tennis and Nike becoming nearly synonymous was when the brand signed deals with Serena Williams, Rafael Nadal, Maria Sharapova, and Roger Federer at the turn of the century. Since then, Nike has become one of the biggest names in court wear, repeatedly producing some of the best products in the game, worn by the sport's greatest-ever players. 
However, as the sun sets on this generation of players, Nike has been quietly stepping back from the scene in what seems to be an intentional decision to reduce their involvement in the sport over the last five years or so. When we look back at the last 20 years of Nike Tennis, we can map out the milestones and indicators that hinted at this trajectory and give us some context behind Nike's current decisions around the sport.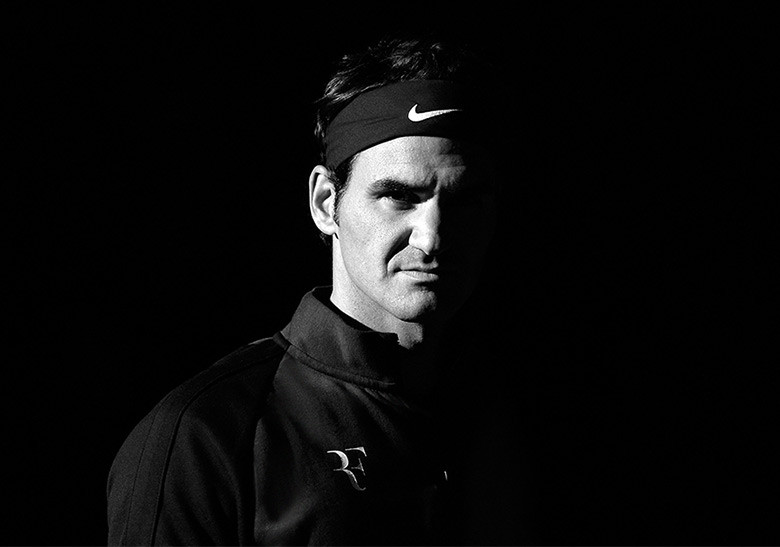 Between 2005 and 2015, Nike tennis was at its peak. With all of the legends on board, other than Djokovic, tennis fans around the world enjoyed apparel and shoes associated with the Williams, Nadal, Sharapova, and Federer collections. But it is in this period of time that Nike also missed some of its biggest opportunities to cement its presence in the sport long term. 
When it comes to missed opportunities, first focus on the lack of signature tennis shoe lines. Perhaps the biggest miss is with the Nike Air Zoom Vapor line – the shoe most closely associated with Roger Federer in his heyday and designed by the legendary Tinker Hatfield. No tennis shoe has produced more singles championship wins in the modern age than the Vapor franchise and to this day it's worn by 81% of Nike athletes1. 
At the time, Federer was just as big of a household name 'globally' as Michael Jordan. And for a brand quick to hand out signature basketball sneaker styles, it was always puzzling as to why the Vapor Line was never named the "Federer Vapor", especially after he had such a hand in its design and evolution throughout the years. For a player known for his elegance and fashion sense (both on and off the court), you'd think the Vapor franchise would be the perfect place to start.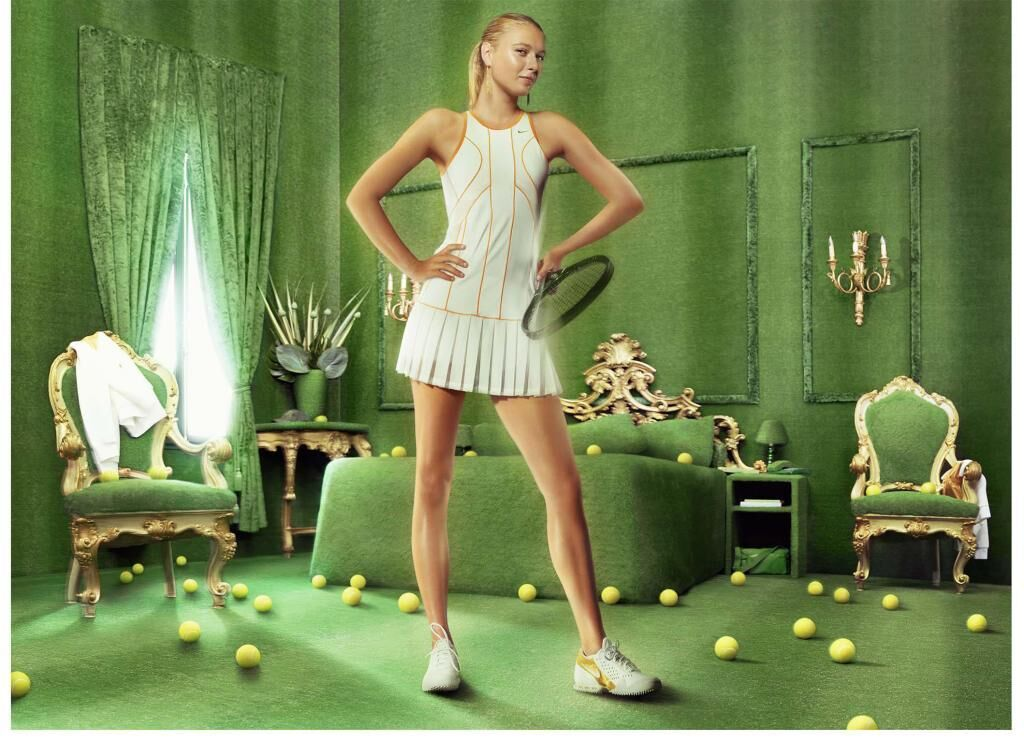 Former Nike Director of Tennis, Mike Nakajima, agrees with this thinking as well. "Nike is still selling millions and millions of pairs of Jordans [shoes]. When's the last time Michael [Jordan] played? It's been many, many years. They could have done the same thing for Roger. For years to come, they could have created shoes with an RF logo,2" Nakajima explained.
Despite these types of insights from industry juggernauts like Nakajima, Nike has never committed to creating a signature tennis shoe line. We've not seen a Nadal Cage, an Agassi Air Tech Challenge II, or a NikeCourt Serena Flare. None of these legends of the game were ever stamped into Nike's history books – and that seems to be quite an intentional decision that a lot of tennis fans would agree is a big missed opportunity. And it is arguably these types of decisions that have left the door open to new and improved competition since 2016. 
So, if Nike Tennis peaked between 2005 and 2015, what's happened in the last 7 years that has made Nike's drop-off from the sport so noticeable? We can start by taking a look at 2016, the year when Maria Sharapova was handed a two-year ban from WADA for taking meldonium.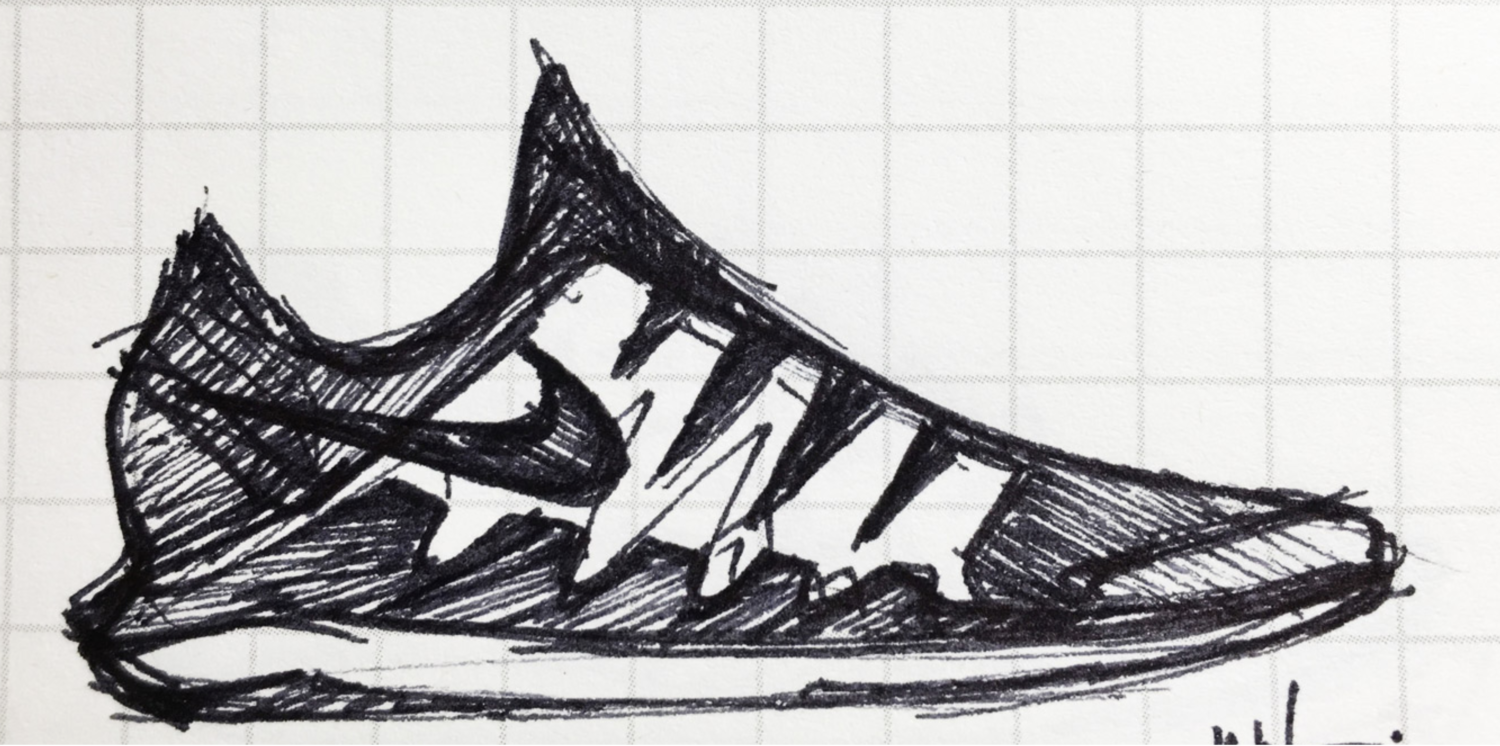 Sharapova signed her first Nike brand deal when she was just 11 years old3. After winning Wimbledon in 2004, she became one of the most marketable and highest-paid tennis players in the world. In 2010, Sharapova had a deal with Nike worth over $70 million which featured an exclusive Sharapova Collection4. We don't have the exact numbers of the success of that line, but year after year they released some of the best-looking tennis dresses on the market that even to this day are talked about on tennis fashion forums as a line that's dearly missed. 
When news of the drug ban broke, Nike was one of the first to terminate their 20-year relationship with the star player, and understandably so. But Nike didn't look to replace the inevitably large hole that would come with losing such a marketable and fashionable player in their roster. Instead, Sharapova's departure from the brand marked the decline in the quality of women's tennis apparel coming from Nike. If we look at the silhouettes of the dresses released since then, quite frankly, nothing compares.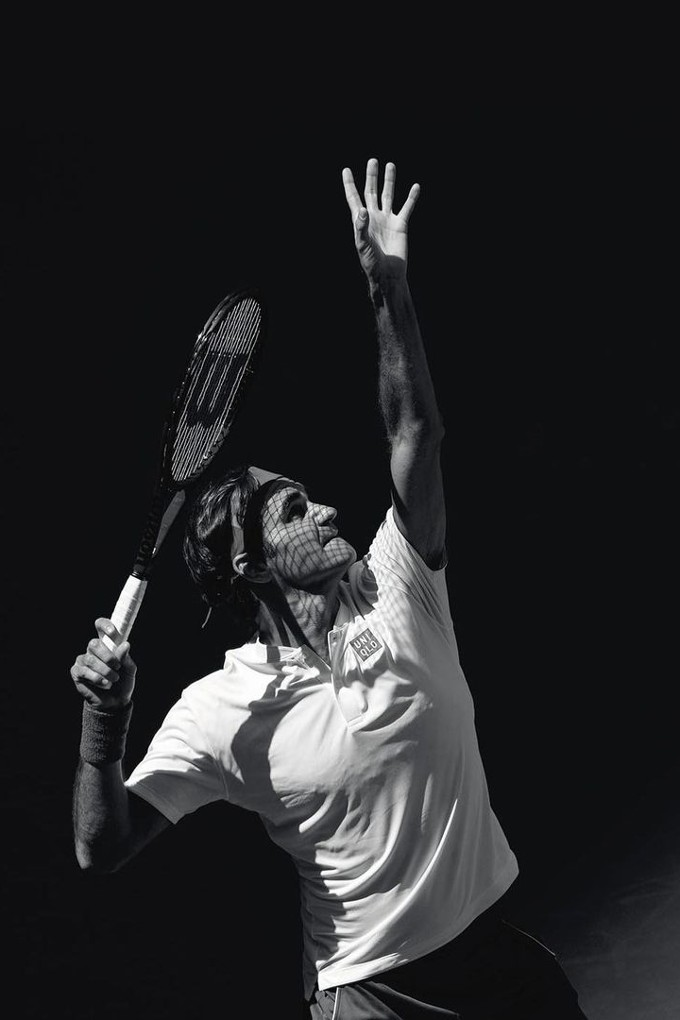 Fast forward one more year to 2017, and another blow hits Nike Tennis – Serena announces her pregnancy. Over the last five years or so, Nike has been publicly criticized by some of its top female athletes for the way they've treated women during maternity leave. Allyson Felix, an American track and field star, was one of the most vocal voices. In 2017, when she was offered a contract with a 70% pay cut after announcing her pregnancy, she accused the brand of being "tone deaf" and "beyond disrespectful"5. 
Even if Serena wasn't treated in the same way, Felix's sentiments reflect Nike's culture at the time. That culture being when a female athlete is pregnant, that's likely the beginning of the end. At the time of her pregnancy announcement, we were all quite sure Williams would return to the sport at some point. While it seemed destined for Serena to return, and she of course did, the question d'jour at that time was always the same: 'Will it be the same Serena?' 
The past would point to a low probability of seeing the Serena of old post-pregnancy. Very few players have successfully become mothers and come back to win Grand Slams. Nike seemingly used this news to take their foot off the gas and begin winding back their Serena-inspired lines that were available to the general public. And unfortunately for Serena, that big comeback in terms of winning a Grand Slam never did happen, further justifying Nike's decision-making. But, that doesn't mean Serena lost any of her star power and popularity on her comeback journey. If anything, she gained more fans.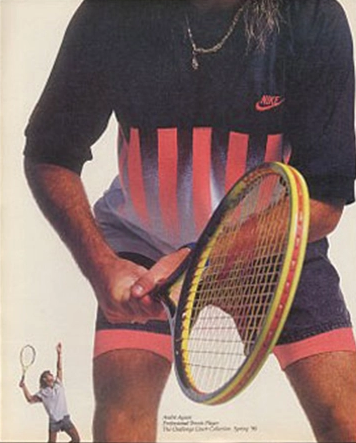 The knock-out blow to Nike Tennis was then administered in 2018 when Roger Federer officially parted ways with the brand after 24 years together. He simply couldn't turn down the irresistible offer worth $300 million over ten years from Uniqlo6. Commenting for the authors of the book, The Roger Effect, Mike Nakajima said, "That should never have happened. For us to let somebody like that go, it's an atrocity." 
"Roger Federer belonged with Nike for the rest of his career. Just like Michael Jordan. Like LeBron James, like Tiger Woods. He's right up there with the all-time greatest Nike athletes ever. I'm still disappointed. But it happened. I have to get over it. It wasn't my decision and I wasn't there for it."2
Reportedly, Nike just wasn't prepared to meet the financial terms of the Uniqlo contract. But according to other reports, Federer's team didn't start shopping around for alternative deals until Nike had confirmed that they wouldn't be renewing his contract (per his preferred terms). There are likely a few reasons at play, and one of those could have to do with the fact that Nike often doesn't continue relationships with athletes past their prime. Especially with big contracts that compete with what Uniqlo was offering, and with Federer being 37 at the time, that was likely a part of their thinking.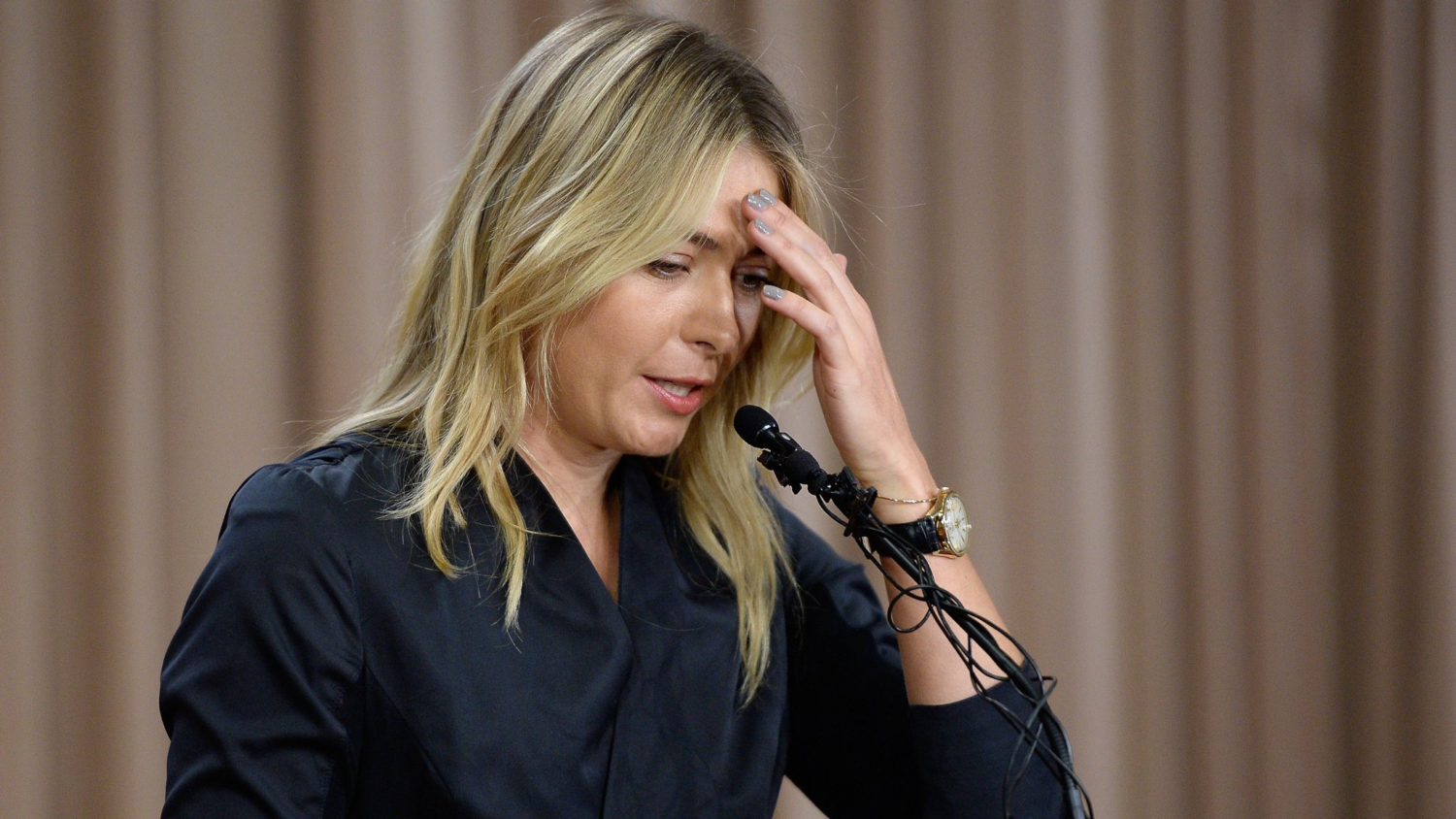 If we wanted to be more cynical though, Federer's interviews would suggest that he wanted more from Nike. Not just financially, but more involvement. From design to innovation to positive social change initiatives, Federer was looking for an opportunity that would allow him to really get his hands dirty – especially post-retirement. Federer was never going to be one of those athletes that just sits on the couch after retirement. He made it clear years before that he was interested in business, design, and giving back to the sport. The lack of willingness to create a Federer Vapor line could be a big reason why Federer chose to move on. 
Fast forward to 2019 and things are beginning to look different for Nike Tennis. At the time in the sport, it was unclear who could effectively replace the big names of Sharapova, Williams, and Federer in the years to come. Names like Naomi Osaka and Sacha Zverev were starting to see success, but not yet on a level that reflected the stardom Nike Tennis enjoyed over the previous 20 years.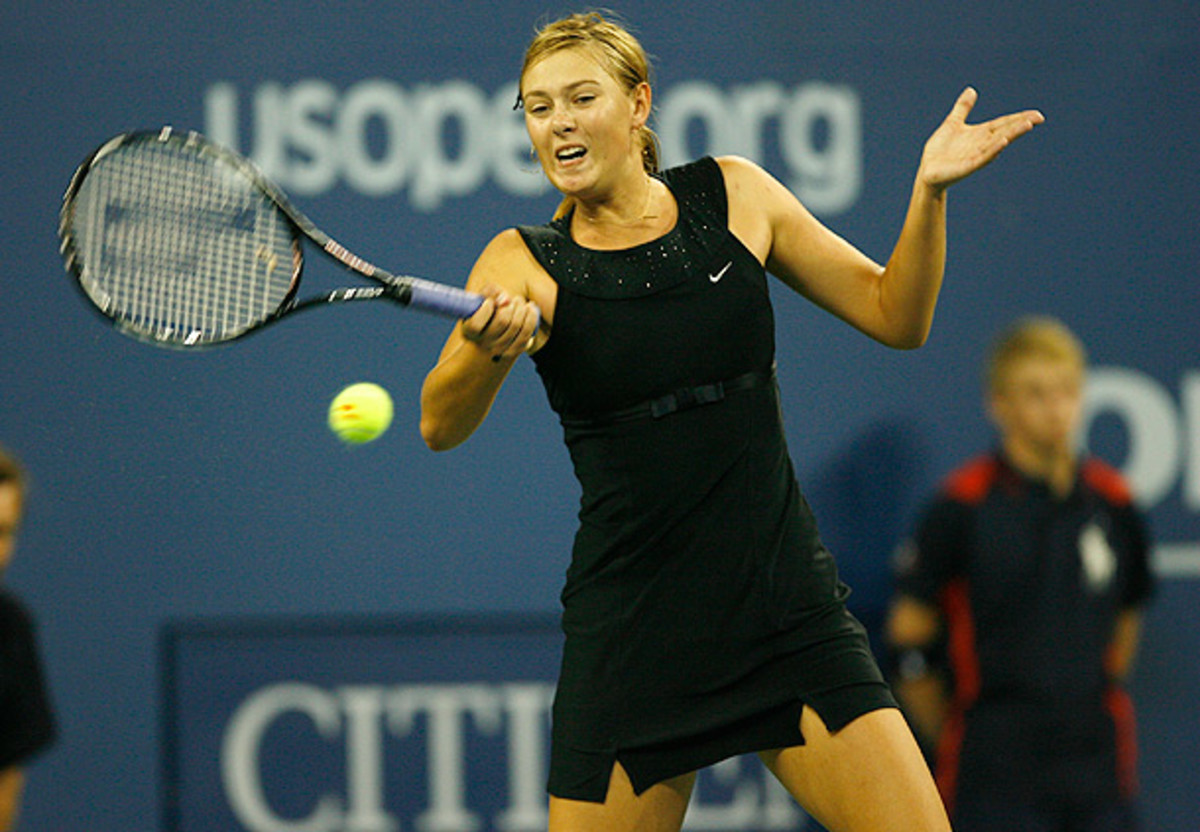 Go forward another year to 2020, the year that COVID hit, and the effects of the happenings since 2015 start to double down. Like every big brand at the time, cuts to resources, funding, and teams were made to deal with the economic challenges the pandemic brought along. At Nike, that marked the end of Nike Tennis as we knew it. 
In an off-the-record conversation with Nike's Global Head of Tennis in January of 2023, it was revealed that a decision was made to dissolve the marketing division dedicated solely to Nike Tennis and instead roll tennis into the generic brand marketing division. This is a part of Nike's overall strategic shift away from categories to focus on genders. They confirmed there would still be specific activations for bigger moments, such as Serena's retirement, but we shouldn't expect to see more efforts poured into tennis marketing, despite a record number of people playing and watching tennis. Nike has decided that their focus is simply on tennis apparel and footwear available only via e-commerce, with no large-scale marketing activations for tennis.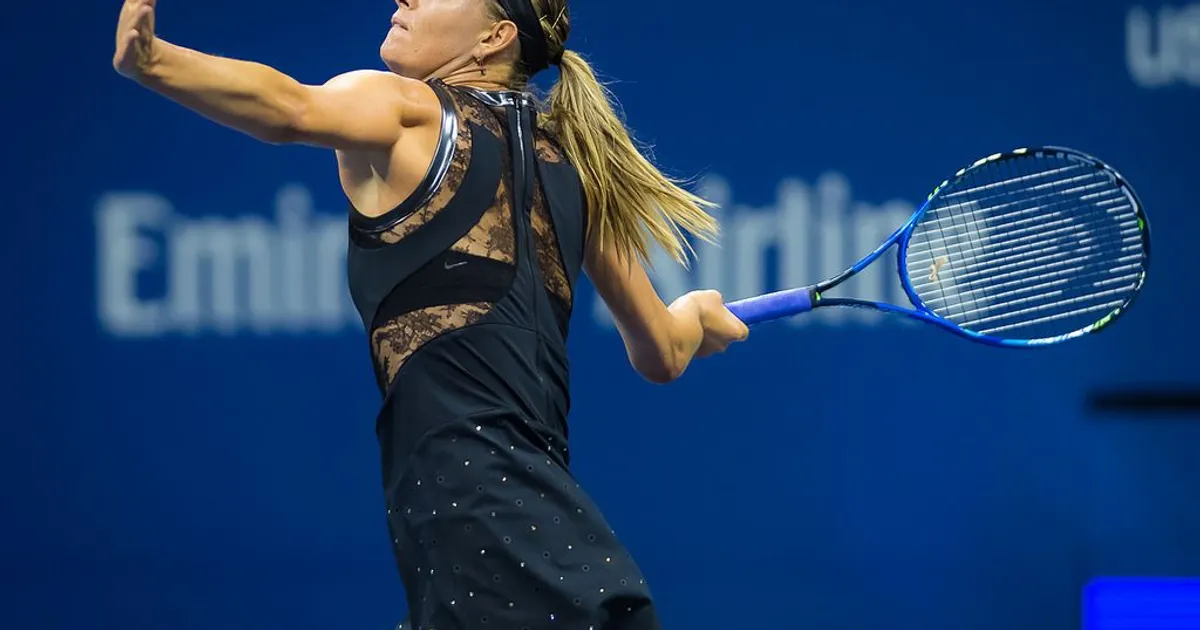 Currently, their only player-lead collections are the Naomi Osaka collection, a player who is now pregnant, Serena Williams Design Crew, which is more of a diversity initiative than it is a tennis performance line, and Nadal's line which is essentially the same as the rest of the Nike tennis line, just with his logo slapped on it. 
As a result, customers and players are seeing less variety and choice in gear produced by the brand. We're now seeing the world's top 20 Nike tennis stars, all wearing the same gear as each other at every tournament. And several players aren't happy with the lack of effort to differentiate the sport's most elite players in the post-Federer era. And we know this differentiation is important to the world's best. Take this quote from Sharapova for example: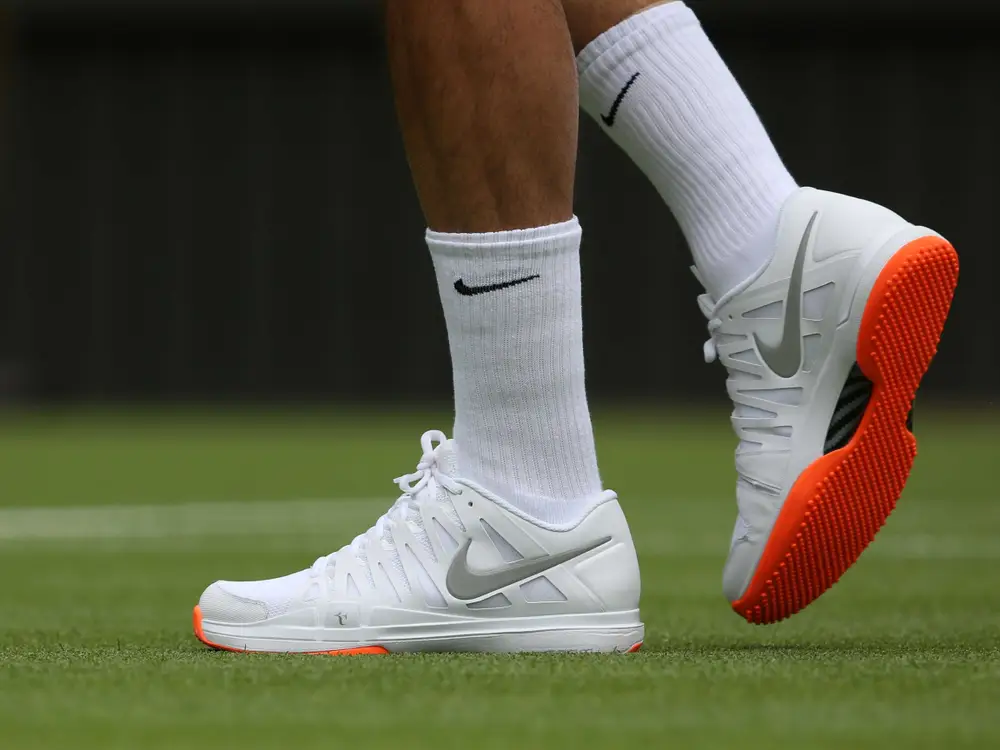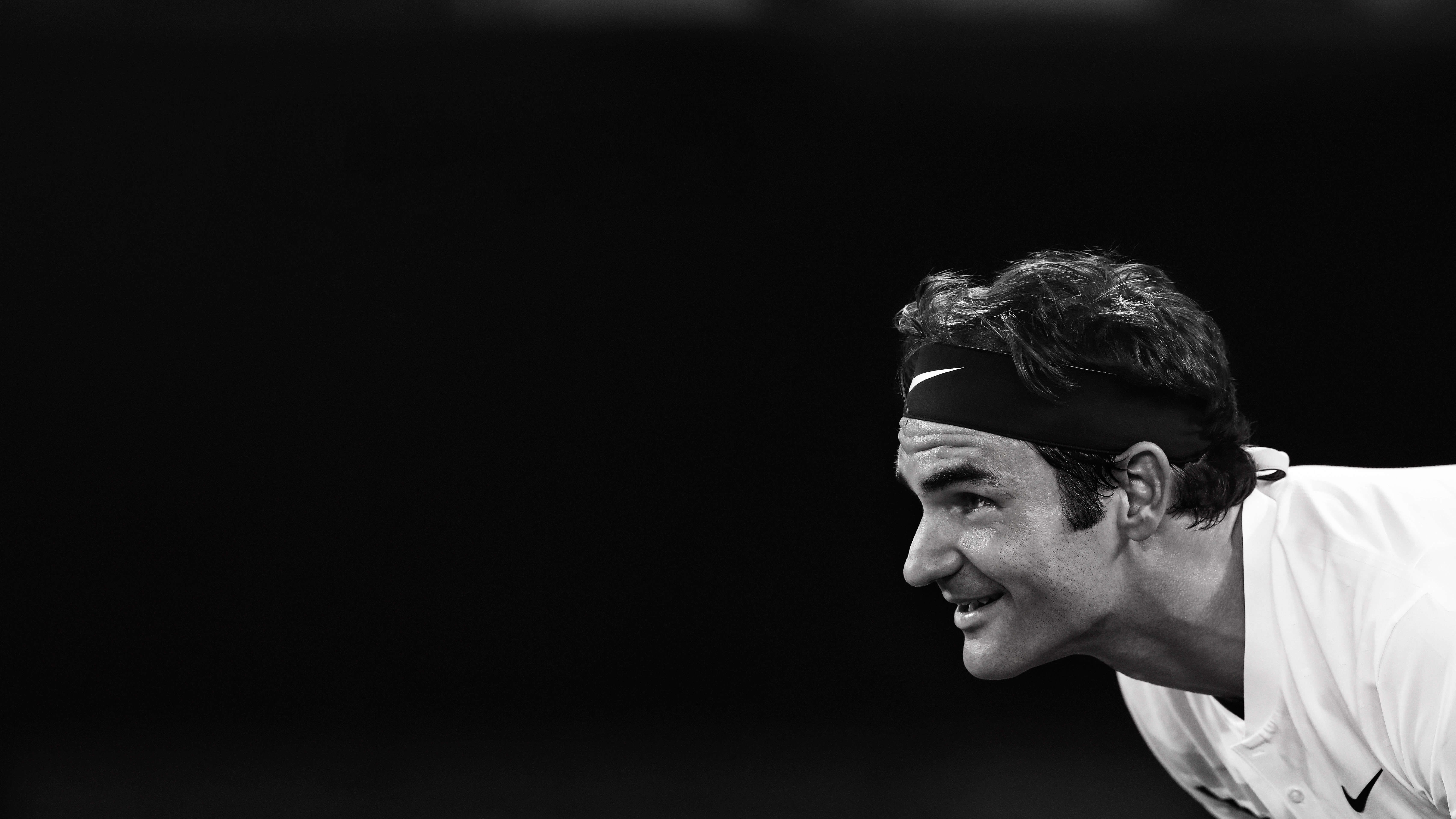 "Nike would put me in the same clothes as maybe 10 other girls in the tour. We all looked like clones. I want to be different. If everyone is wearing black, I want to be wearing red."4
So with all of the events of the last seven years with Nike Tennis, it's no surprise that the door has been left open for brands both new and old to take a stab at becoming the sport's next big merchandiser. From Alo to Lululemon to Fila, Wilson, New Balance, and Lacoste, brands are coming from every angle looking to scoop up the world's best players and appeal to the booming numbers of recreational players across the globe. 
Roger Federer is also perhaps looking to get the last laugh as he works alongside ON Running to launch their tennis shoe and apparel lines. ON has now scooped up women's world number 1 Iga Swiatek, and promising young star Ben Shelton, as a part of their ever-growing athlete roster7. 
Nike still has relationships with some of the world's best players in tennis, perhaps most importantly, they have Carlos Alcaraz. But in terms of style and involvement in tennis culture, one could argue that Nike won't be leading the way in this decade and we won't be seeing any Alcaraz-named tennis shoe line.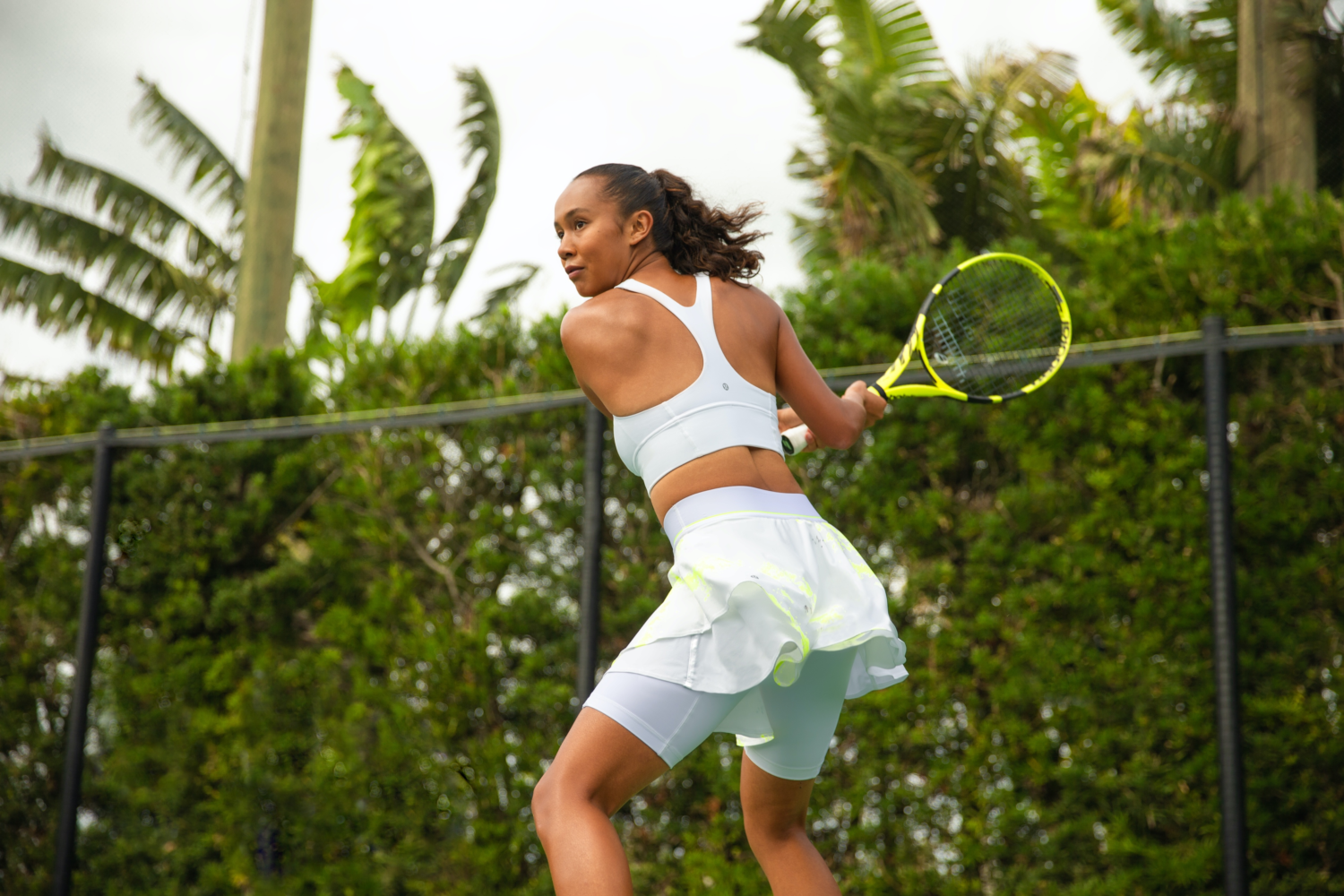 Another sign of Nike's reduced commitment to the sport is their very limited support of any player below the top 20. With new major reductions in its contracts, players now have to meet certain performance requirements, such as ranking position or tournament entries, to earn money. One agent said that players outside the top 20 wearing Nike are not making any money8. 
Contract reductions coupled with a rise in athleisure and more players paying attention to their on-court 'style' has led several players to leave the brand such as Andrey Rublev, Marta Kostyuk, Marketa Vondrousova, Sloane Stephens, Alja Tomljanovic, Leylah Fernandez, and Donna Vekic9. Nike will likely continue to see players leaving the brand to join smaller brands that offer them more choice and input or even start brands of their own.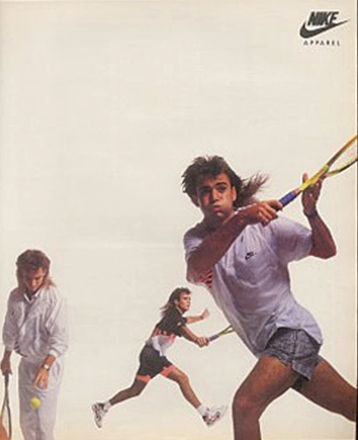 The question is whether Nike is taking a break from tennis or if this is really their long-term play. We've seen Nike wait in the wings before, only to pounce on their next big star once they appear. It could be that Nike just doesn't yet know which horse to bet on post the "Big Three" era and it's just waiting on the right opportunity. After all, this is a strategy they've employed many times before. 
My guess would be that once another Federer-like personality comes along, Nike Tennis will come back around. Until then, expect the competition to continue to thrive and the athletes to continue to look for alternative brand deals that offer them more creative input and style. For the casual players – this is the time to switch up your tennis apparel and try some new brands!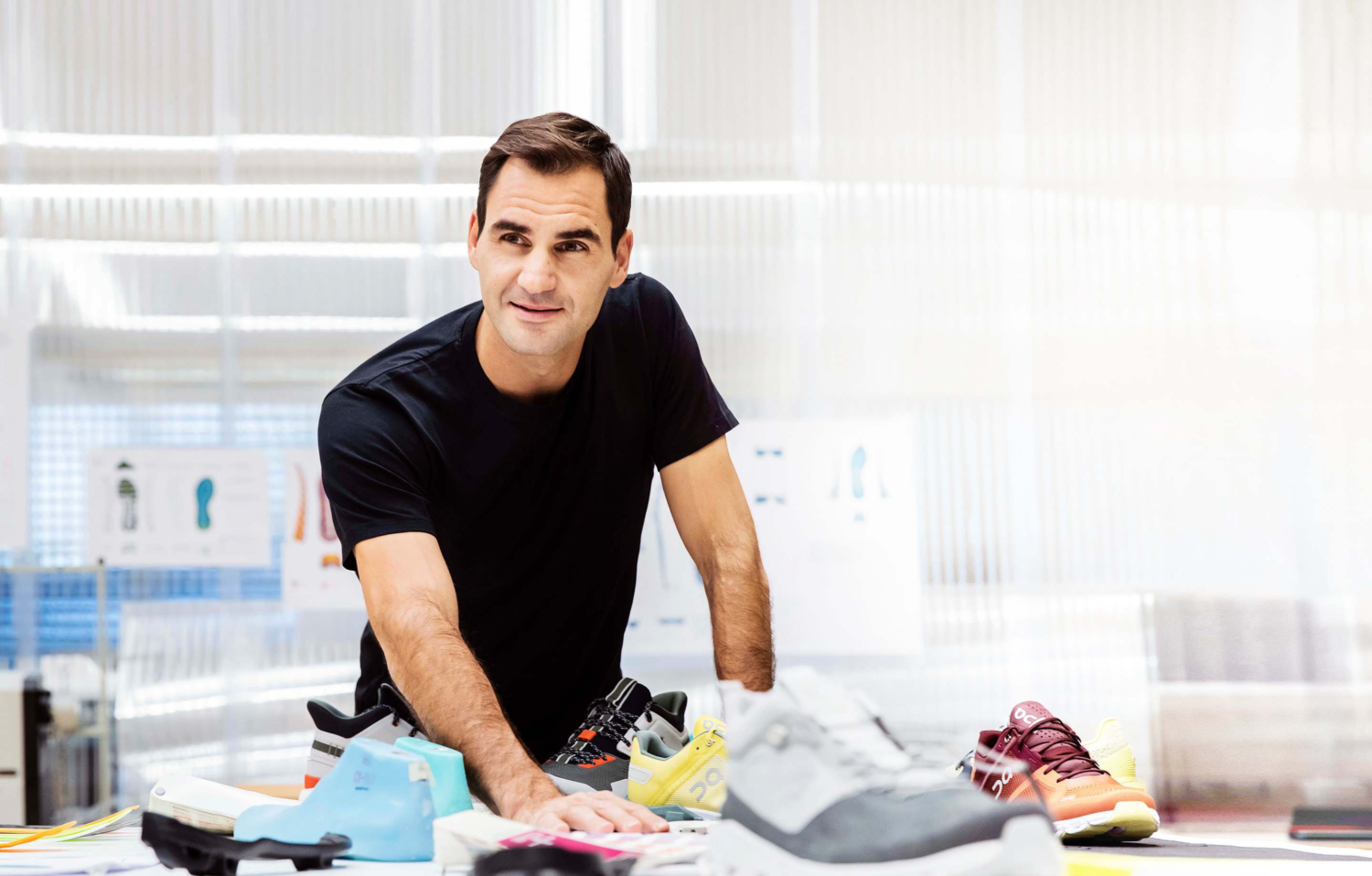 Sources:
1. Jones, R. (2017, December 20). Nike Unveils Roger Federer's New Zoom Vapor X
Shoes Coming Out This Weekend. Yahoo! May 12, 2023.
https://www.yahoo.com/lifestyle/nike-unveils-roger-federer-zoom-201556556.html
2. Mangioni, S. (2023, February 16). 'Should Never Have Happened': Ex-Nike Director
Slams Brand Over Roger Federer's Departure. Man of Many. April 11, 2023.
https://manofmany.com/entertainment/sport/nike-director-roger-federer
3. Khanna, A. (2022, February 22). Nike to end 20-year association with Maria Sharapova:
Report. Inside Sport. April 11, 2023.
https://www.insidesport.in/nike-to-end-20-year-association-with-maria-sharapova-report/
4. Wilson, E (2011, May 25). Maria Sharapova Extends Her Reach. The New York Times.
April 11, 2023.
https://www.nytimes.com/2011/05/26/fashion/maria-sharapovas-campaign-to-establish-h
erself-as-a-brand.html
5. McLaughlin, K & Cash, M (2021, July 8). Olympian Allyson Felix says Nike was 'beyond
disrespectful' when asking her to be in female-empowerment ads while privately
disputing maternity protections. Insider. April 11, 2023.
https://www.insider.com/olympian-allyson-felix-criticizes-nike-maternity-protections-disput
e-2021-7
6. Emmrich, S (2018, September 8). What's Smoother Than a Federer Backhand? His
$300 Million Uniqlo Deal. The New York Times. April 11, 2023.
https://www.nytimes.com/2018/09/08/business/roger-federer-uniqlo-godsick.html
7. Ruben, H (2023, March 23). On signs tennis stars Iga Swiatek and Ben Shelton. Retail
Dive. April 11, 2023.
https://www.retaildive.com/news/on-signs-tennis-stars-iga-swiatek-and-ben-shelton/6456
63/
8. Pranjali, P (2023, January 5). American tennis star Reilly Opelka questions Nike's
decision to end contract with Russian Andrey Rublev. Sportskeeda. April 11, 2023.
https://www.sportskeeda.com/tennis/news-american-tennis-star-reilly-opelka-questions-n
ike-s-decision-end-contract-world-no-5-andrey-rublev
9. Levey, J (2023, January 4). Nike purge appears to hit Sloane Stephens. Tennis.com.
April 11, 2023.
https://www.tennis.com/baseline/articles/nike-purge-appears-to-hit-sloane-stephens