Marcus Willis: on the Comeback Tour
Most players call it quits at 32,
 

Willis is just getting started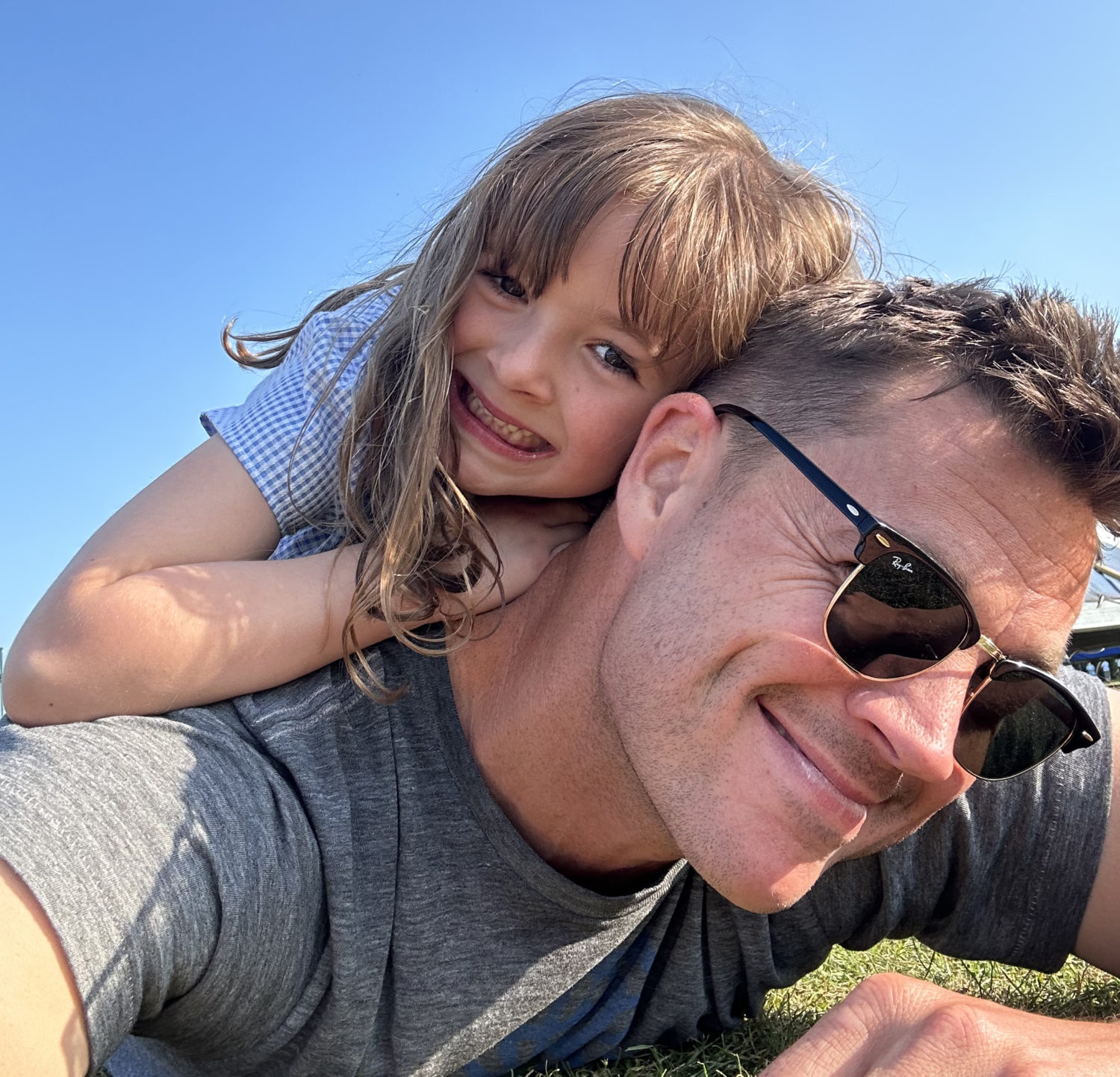 The grounds of the LTA Nottingham Tennis Centre are covered in extra- extra large signs—no matter the time of year—reminding passers-by of the Wimbledon warm-up that takes place there every June. But the place buzzes year-round with up-and-coming ITF Junior and Futures events, in addition to ATP and WTA Challenger tournaments. 
But there is Harriet Dart on the comeback tour, juxtaposed with a gigantic photograph of Harriet Dart clenching her fist in victory on her way to the 2022 semi-finals. Two courts over, another English cause-celebre is practicing his volleys looking to redeem his first-round loss the week before. He'll go on for his first round directly after Dart with doubles partner, Scott Duncan, and push the match to even with an ace and two unreturnable serves before winning in a tiebreak. 
"When I'm in big moments, I just focus on me. I forget the score. I take myself to that practice court and just hit the serve," Willis says post-match in the café while having a double-espresso. "It's very easy to whip through matches and focus on the score and not think about how you're going to play your best matches.
"I don't know that there is a huge difference between that match and a challenger match. It's really hard to get out of these tournaments and I've won quite a few. My goal was to be top 500 by July, which is still 100 points. I still have work to do, but my comeback has gone a lot better than expected."
It's a comeback that few fans anticipated, however. 
By early 2020, Willis had, admittedly, "fallen out of love" with the sport. The pandemic was in full swing, the British Lawn Tennis Association (LTA) had closed all the courts and Willis—now with a wife and a four-year-old daughter—had been struggling with injuries. He was back in Warwickshire, back at the school where he had taught, back giving lessons as a teaching pro, with no end in sight. 
But Willis had already had his day. In 2016, the then-25-year-old came from seemingly out of nowhere, beat then-unknowns, Andrey Rublev and Daniil Medvedev, in the Wimbledon qualies and ascended to the main draw at the third Grand Slam of the year and England's premier tennis event. He won his first-round match only to wind up on Centre Court to face none other than Roger Federer. The six-foot, four-inch, No 772 in the world, fell to the man who has been called "The Maestro," but received a standing ovation despite losing 6-0, 6-3, 6-4.
Nonetheless, the "big dance" followed. Media, agents, sponsorship, World Team Tennis and other perks came and… went. Willis returned to his corner of the world. "One minute everyone wants to speak to you and help you and the next minute they're all gone. And then you're injured and maybe not so enthusiastic and then you realize you don't have that many friends," he said in mid-May. "A lot of people—they're not bad people—but they go away. 
"I have to accept if I get where I want to get, things are going to happen and I just have to take it with a pinch of salt and move on—try to do what's right for me and my family. I don't analyse it too much because I don't get anywhere with it. It's good fun and part of the job, but's that's it."
Lighting rarely strikes twice. Most people seldom get second chances. But Willis seems to be one of those—tall, handsome, charismatic and charming—on which the tennis gods have smiled. Last year, a member of his local club, the Warwick Boat Club where he was teaching for £30 an hour, asked if Willis wanted to leave his job teaching to join the tour again and agreed to put up the money. Willis didn't have to think long before accepting, but with a twist: instead of singles, he has focused on becoming a doubles specialist with new partner, Scott Duncan. So far, the two have notched victories in France, Spain and all over England. They are aiming for the ATP Challenger Tour and with some luck, a Wimbledon Wildcard. 
"I took a couple years off, got married, had kids and got a couple of injuries. I think I fell out of love with the sport with a little bit. I wasn't thinking about coming back and then I got this opportunity," Willis says. "I told him that I'm going to need a few months to train. And he said 'I'll look after you, whatever you need.'" But Willis, despite his onetime Wimbledon run, had to start at ground zero, no exception. 
He started in 2022 at an ITF Futures tournament at Roehampton with his partner at the time, current ATP No 556, Mark Whitehouse. But the two couldn't immediately get on the draw because Willis wasn't ranked and wildcards were not available. Willis and Whitehouse signed in on site, and went as third alternates. Luck prevailed.
Someone pulled out and two others left the premises. While I'm practicing, I get a text that says, 'you're on,'" Willis recalls. Willis and Whitehouse played against his current partner Scott Duncan and won on match tiebreak. Out of nowhere, "I'm on the ATP board again!" Willis says. "Without that piece of luck, I wouldn't be here now."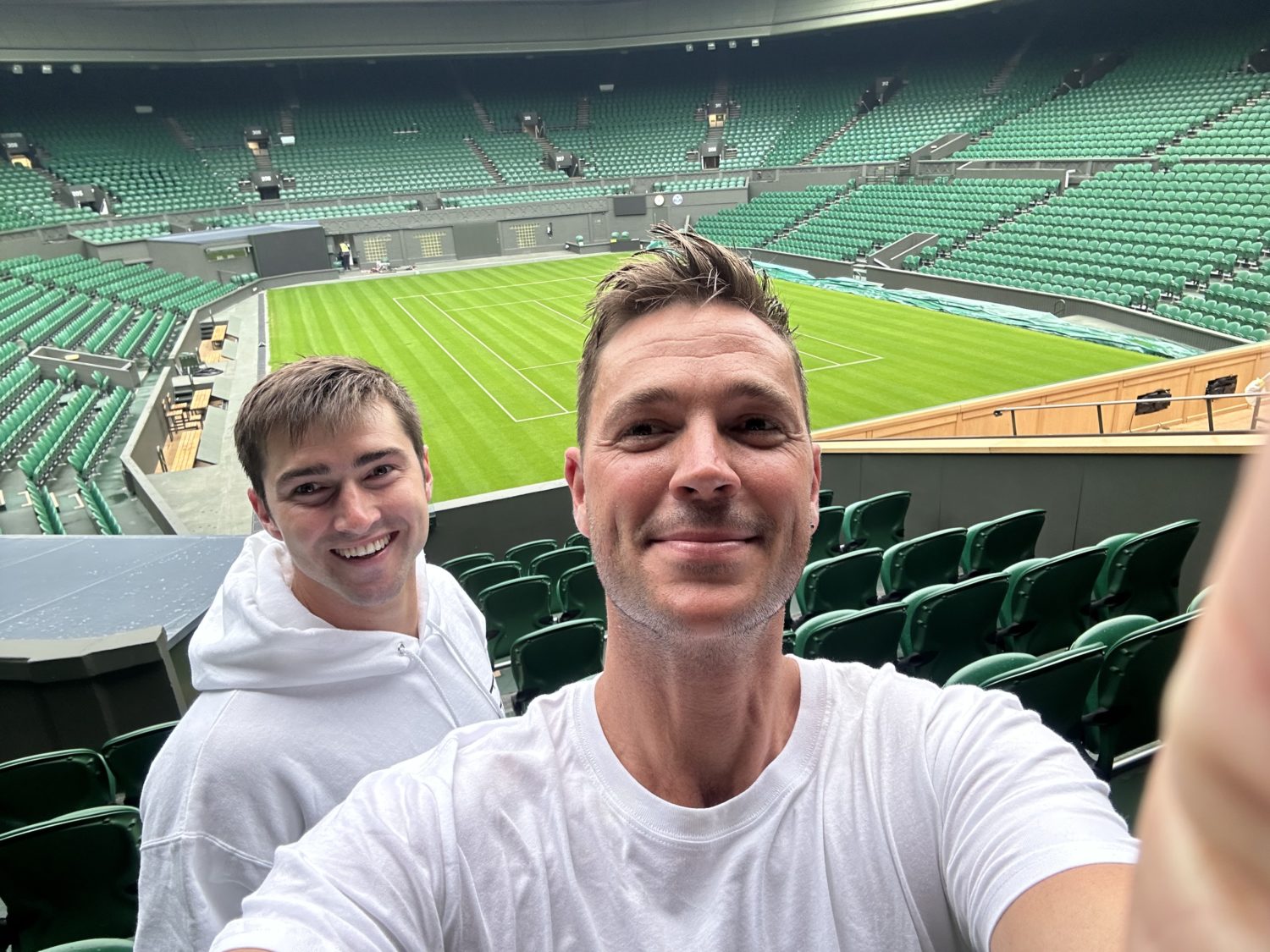 The next week, Duncan and Willis talked and decided to join forces, specialising in doubles. They had early success, winning tournaments in France and Spain before struggling on tour. "I remember thinking, 'Maybe I'm not good enough anymore.' I felt like everything was so quick, I couldn't react to it. I was miles off. In hindsight, I hadn't played enough tennis." But Willis' wife, the former model and NHS dental surgeon he married in 2017 kept the faith, as did Duncan. "I like playing with a guy who is as good and as talented as Marcus," Duncan said from Barcelona, where the pair has been playing the the MT200-Barcelona Tournament. "He's got a big serve and great hands around the net. He moves the ball around the court very nicely. I think we can go far."
But surprisingly, Duncan knew very little about Willis' past. 
Born in 1990 in Slough, England, to an accountant father and a teacher, Willis began playing tennis at age eight, a bit late for tennis, but with an aptitude gained from badminton. He attended the Forest School in Winnerish, where he later taught tennis, and started playing tournaments at age 14. With a natural ability, Willis ascended the rankings quickly, reaching a high of No 15 in the ITF junior world rankings in September 2008. But Willis didn't take his calling quite seriously enough. After being sent home from the 2008 Australian Open by the British Lawn Tennis Association (LTA) for his "slack attitude" after missed the bus to a practice session and then arriving without racquets, Willis floundered a bit—a condition he has attributed partly to the LTA's former attitude toward juniors. 
"The coaching was amazing, but there was no human connection. On a Friday, it would be kind of like, 'ok everyone, see you on a Monday'—no sort of relationship. And when the results were bad, it was your life, your fault," Willis says. " It's a cutthroat industry. I felt I was given everything or nothing. It was a lot of pressure. At 19, 20 years old, I was by myself traveling all over the world without an idea of how to deal with anything. 
"I wasn't that lucky when I was younger; I didn't do the right thing all the time. It's very easy to forget who you are and what you are doing and get very wrapped up in all of that other stuff."
Willis considered the U.S. college system and "would 100 percent do it now," but that wasn't an option in England in the 2010s. "People who played in college, played and left and went to a nice job on Wall Street," he says. "They didn't go to the pros back then."
That's changed. But so has the man from Warwick. 
Once known for a bit of a "devil may care" attitude and earning the nickname Cartmann for his rugby-sized body, Willis survived some scuttlebutt in the tennis press for snacking on a Snickers and a Pepsi during matches. Not anymore. "I remember in my mid-20s, I would play tournaments, and I was going out after matches, and just not living the lifestyle that goes with professional sport," he says. "So now, I am the opposite." Every day now begins with a cold shower, Wim Hoff breathing, a healthy diet, two or-three hours on court, plus a post-match cool-down and weights. At friends' houses across England or a cheap hotel, Willis is home at night, usually watching "the footie" on TV. His team: Liverpool. 
"It takes time to shake off that old reputation," he says. "People still look at you… I won a match last week and a guy stopped me and said, "are you going out on the town to celebrate?" And I said, "No, I don't drink anymore."
Doubles partner Duncan was surprised to hear the nicknames and of the previous press. 
"I think we've put ourselves in a good spot to achieve something has dreamed about since a kid, and it would be nice for me to share the court with him," says Duncan, a Scottish player whose "gran used to take me around the tennis club in a pram and I used to pop out and look around at the matches." "The road is a lot more fun when you're with someone. Me and Marcus get on well on- and off-court. We share accommodation to keep the costs down, but in those hours, we can also support each other, analyse our matches and run ideas and plans. 
"He's good as gold as a professional."
Willis knows, however, that at age 32, he has a time stamp on his back, even if he "doesn't have to run around and find out on a singles court," how good the next generation is. 
"I have a young family. I can't be messing around. I'm finding ways to maximize without overloading pressure on myself," Willis says. "We lost in the first round last week—didn't play a great match. But I'm just focused on playing my best tennis every match and then I know how good I'm going to be. No regrets, no looking back."
Even on the Federer match?
"He's retired now, and I'll never have a chance to avenge it. But I wasn't massively star struck because I wanted to win the match," Willis says. "I knew it was a big deal and I knew he was probably the best player on grass. I had respect for him, but I wanted to win and when I came off the court I was disappointed that I lost. 
"It's only now that I look back and think now that it's pretty cool I got to play him. But I would feel the same if if I played Rafa or Djoke or Andy. He didn't give me anything that day. And I wouldn't expect anything else. But when people ask, what's my best day, it was that Monday when I won the first round or it was winning qualifying. But it wasn't that day… because I lost." 
Story published in Courts no. 4, Summer 2023.