Like the Greatest Books,
the Naomi Osaka Story
Is One You Can't Put Down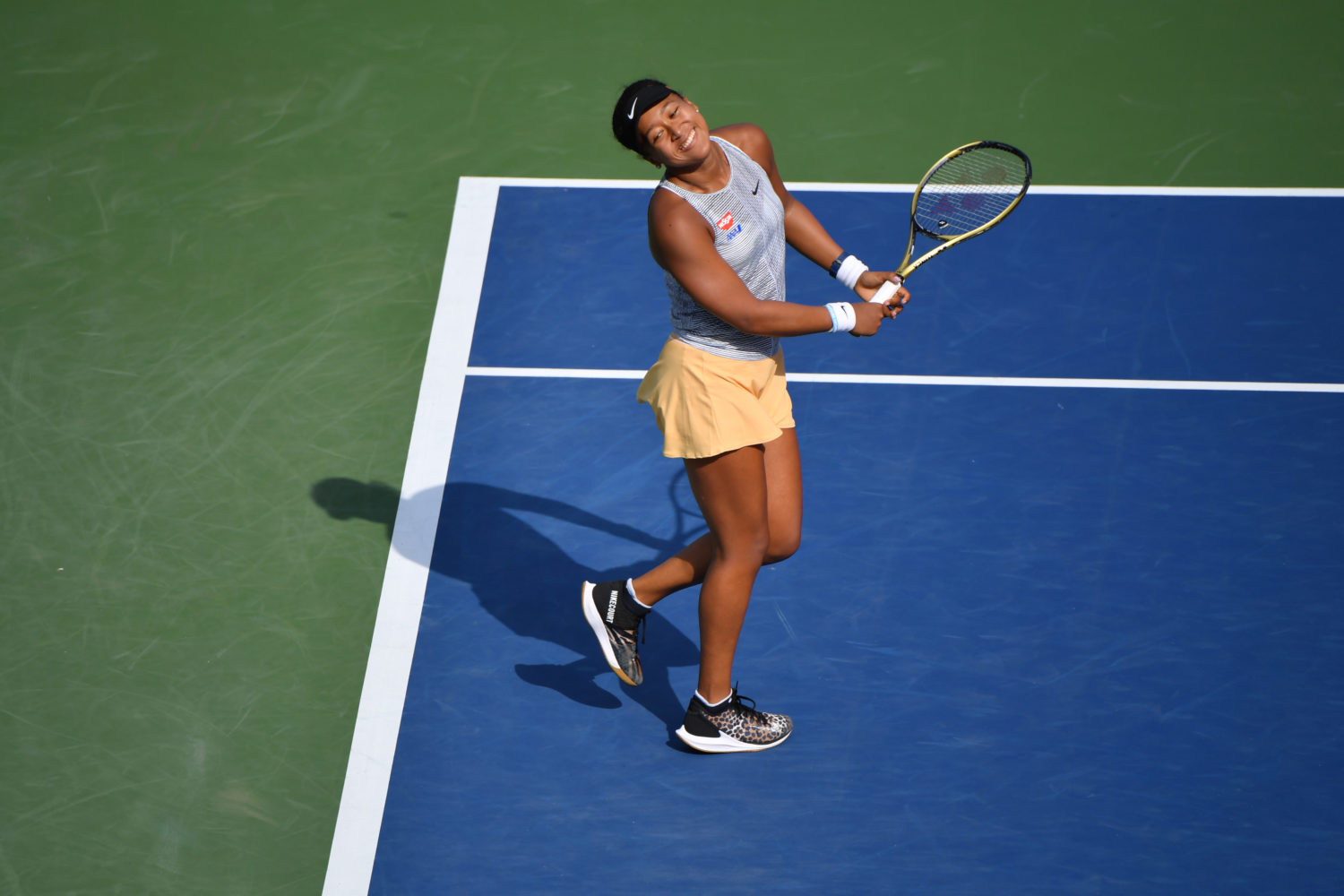 Sat in a restaurant, celebrating her 22nd birthday, Naomi Osaka turned to her mother to ask a poignant question. 
"Did you think, by the age of 22, I would have done more? Or do you think this is acceptable?"
At that moment, Osaka was the world number one women's tennis player. She had won two Slam titles. She would soon become the highest-paid female athlete of all time over a single 12-month period.
It's unimaginable to the layman that this wouldn't be enough. Most tennis players who spend years slogging around the globe, splitting their hours between hotel rooms, airport waiting lounges and practice courts, will never come close to winning a major title. For some, a foray into the top-100 – a remarkable achievement in any walk of life, albeit less celebrated in the sporting world – will be the pinnacle of their career. Others will spend a decade or more in the lower rungs, and never even qualify for a Grand Slam tournament. 
How could it be, then, that Osaka could feel this way? How could one so talented, so dedicated feel so insecure over her success? 
The insatiable thirst for glory that dominates the psyche of the greats of the sporting world paints too simplistic a picture. Osaka is a fascinatingly unique character. One incomparable to any other figure in sport. 
Her question to her Japanese mum, Tamaki – who was quick to reassure her daughter that, yes, of course, she has exceeded the wildest expectations – was captured in a newly-released three-part Netflix docuseries focused on Osaka's rise from days spent hitting balls back and forth with her Haitian father, Leonard Francois, and older sister, Mari.
Approached by American basketball legend LeBron James's film company, SpringHill Entertainment, Osaka signed up to work with director-producer Garrett Bradley to document, what could be described as, Chapter One of her life. 
While the sports documentary world is booming, it is unusual for an athlete as young as Osaka to be its centre point. Andy Murray, by comparison, was 32 when Resurfacing was released. However, those close to her argue that the piece should be viewed in the same cultural sphere as 19-year-old American singer Billie Eilish's recent release, The World's a Little Blurry. Osaka, in their view, should be perceived in a lens wider than mere athleticism.
Stylistically, Murray and Osaka's films couldn't be more different. Murray, perhaps more comfortable in his own skin, some 10 years Osaka's senior, is clearly content in the camera's presence. Osaka, by contrast, is filmed at arm's length. While Murray is happy to let his dry, playful Scottish humour loose, offering scathing analysis of the media, and opening up about the emotional and physical trials of rehab, there are few moments where you feel close to Osaka, who is intriguingly introverted. 
However, like Murray, the moments she is most willing to let her guard down are not those filmed by a camera crew. Rather, they are in video diary format, sat talking to her mobile phone. 
Three days after failing to defend her Australian Open title in 2020, slumping to a third-round loss to Coco Gauff, Osaka grieved the tragic death of American basketball star Kobe Bryant, who had been a close friend and mentor to her.
"I felt so similar to him," she says in her self-shot footage, before adding: "So I'm feeling like I let him down, like, I'm supposed to carry on his mentality in tennis and here I am… I haven't won a Grand Slam. Like, I'm losing matches because I'm mentally weak… that's so uncharacteristic of him."
Fighting back tears, she laments a text message unsent before his death. "We're having all these talks and I'm not even doing what we're talking about," she says. "So, it's like, I'm just gonna text him again, like, 'How do you deal with this situation?' And then I didn't text him that cause I didn't wanna feel like a loser, and now I'll never have the chance to talk to him again. I don't know, like wow."
While that is a rare example of raw emotion on show in the three-episode series, the context surrounding Osaka is fleshed out. 
Her career path was chosen for her. Soon after she could walk, she was taken to tennis courts to hit for eight hours a day. Almost off the cuff, she remarks, she must "become a champion or probably be broke". 
A champion she has become. Money will now never be an issue to the Osaka clan. 
However, while clearly there is steely determination to further add to her legacy on the court, there is also a sense of desperation to expand her horizons and portfolios – best demonstrated by her exploration of the fashion world. 
It feels as though she wants to experience aspects of life that were perhaps denied to her in her family's relentless pursuit of tennis greatness. As she herself admits, she was "a vessel" for her parents' ambitions.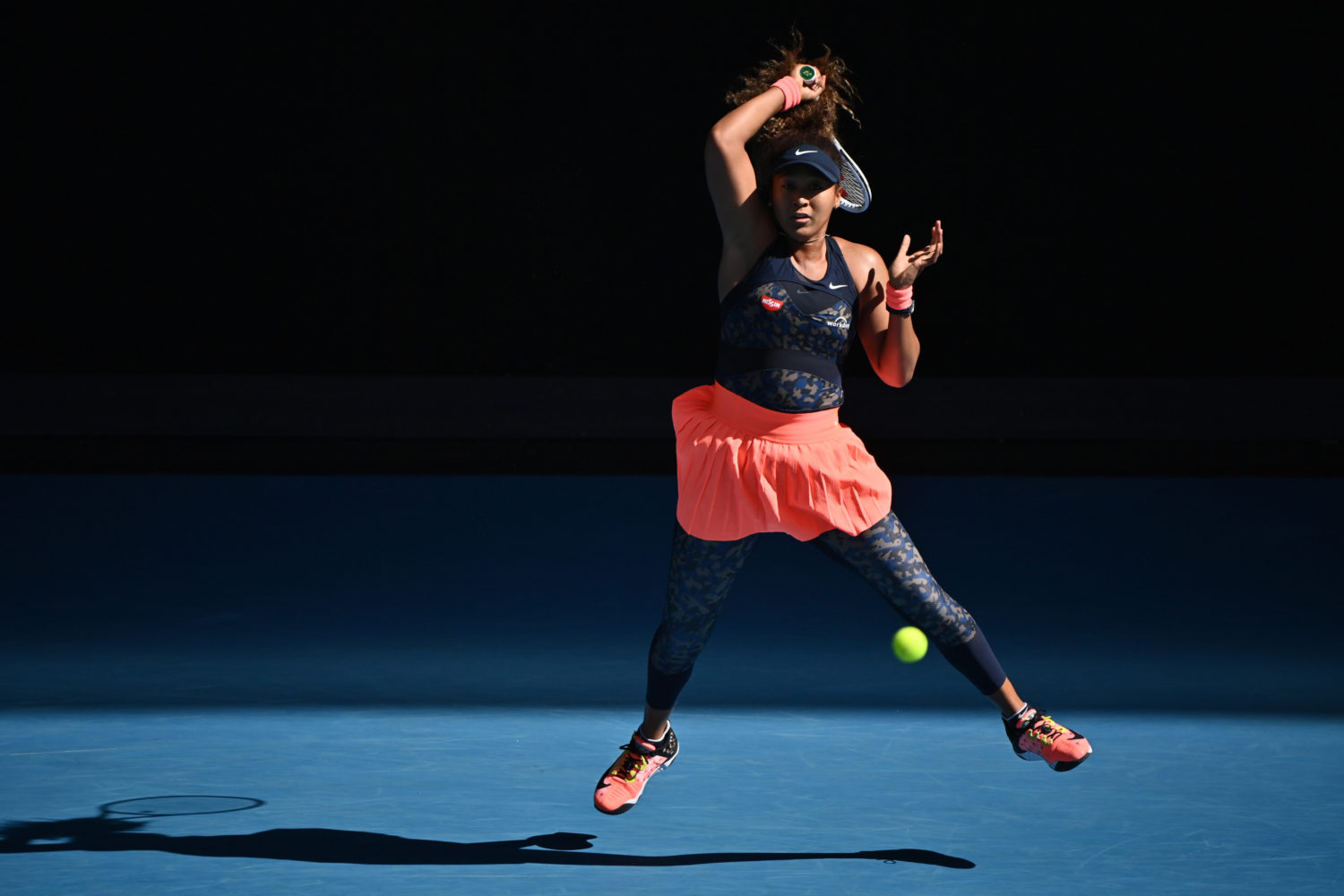 Still, while clearly there was an internal struggle behind the scenes – brought to life by the documentary – the Osaka story, as perceived by the wider world, has been nothing but a smooth, glorious transition to the top. 
At the start of 2021, just before filming halted, and after a broken and extended two-year spell – in large part due to the Coronavirus pandemic – Osaka won a fourth Grand Slam title at the Australian Open. 
As insiders of the Osaka camp will readily admit, there was little to no negative coverage of this multicultural superstar, who is not only a gritty champion on court but a quirky, thoughtful character off it. 
Indeed, she has been hailed for her activism, championing causes such as Black Lives Matter. In the aftermath of George Floyd's death, she joined other sports stars in boycotting their matches in protest of police brutality. Such is her influence, the entire tennis world stopped for 24 hours. A fortnight later, she had won a second major title at Flushing Meadows, having worn, during each of her matches, masks emblazoned with the names of seven different black victims of violence in America. 
Her stock simply just continued to rise. Forbes rated Osaka's 12-month earnings at an astonishing $60 million in 2021, smashing the women's record she had set a year earlier. 
Heading into the French Open, the only major challenge that appeared at her doorstep was tennis-focused: would she be able to adapt her hard-court dominance to the, so far, less-successful clay and grass? 
Now, the landscape has significantly changed. A smooth sail, at least in the public eye, to become the most marketable athlete in the history of women's sport had now entered choppy waters. Welcome to Chapter Two. 
By her own admission, Osaka's handling of the press conference row that engulfed the French Open was clumsy, at best. Claims that written media had used the forum to "kick a person while they were down" were demonstrably untrue – particularly in relation to her own media engagements – and few on the tour supported her suggestion that the format should be changed. 
Speaking ahead of the US Open, she reflected: "There's a lot of things that I did wrong in that moment, but I'm also the type of person that's very in the moment. Like, whatever I feel, I'll say it or do it. If I could go back I would say, 'Maybe think it through a bit more.' I didn't know how big a deal it would become."
To suggest Osaka was the only one in the wrong would be a total fabrication. Threats from the Grand Slams to exclude her from tournaments after refusing to partake in her media commitments were petty and heavy-handed, while those loud, rent-a-gob pundits, who attacked her character, showed an utter lack of compassion in what should have been a sensitively handled issue. 
Ultimately, the saga was tennis's loss. Osaka withdrew from the French Open, and subsequently skipped Wimbledon to focus on her mental wellbeing. Unnecessarily, the sport was without one of its biggest stars for two of its biggest events in 2021.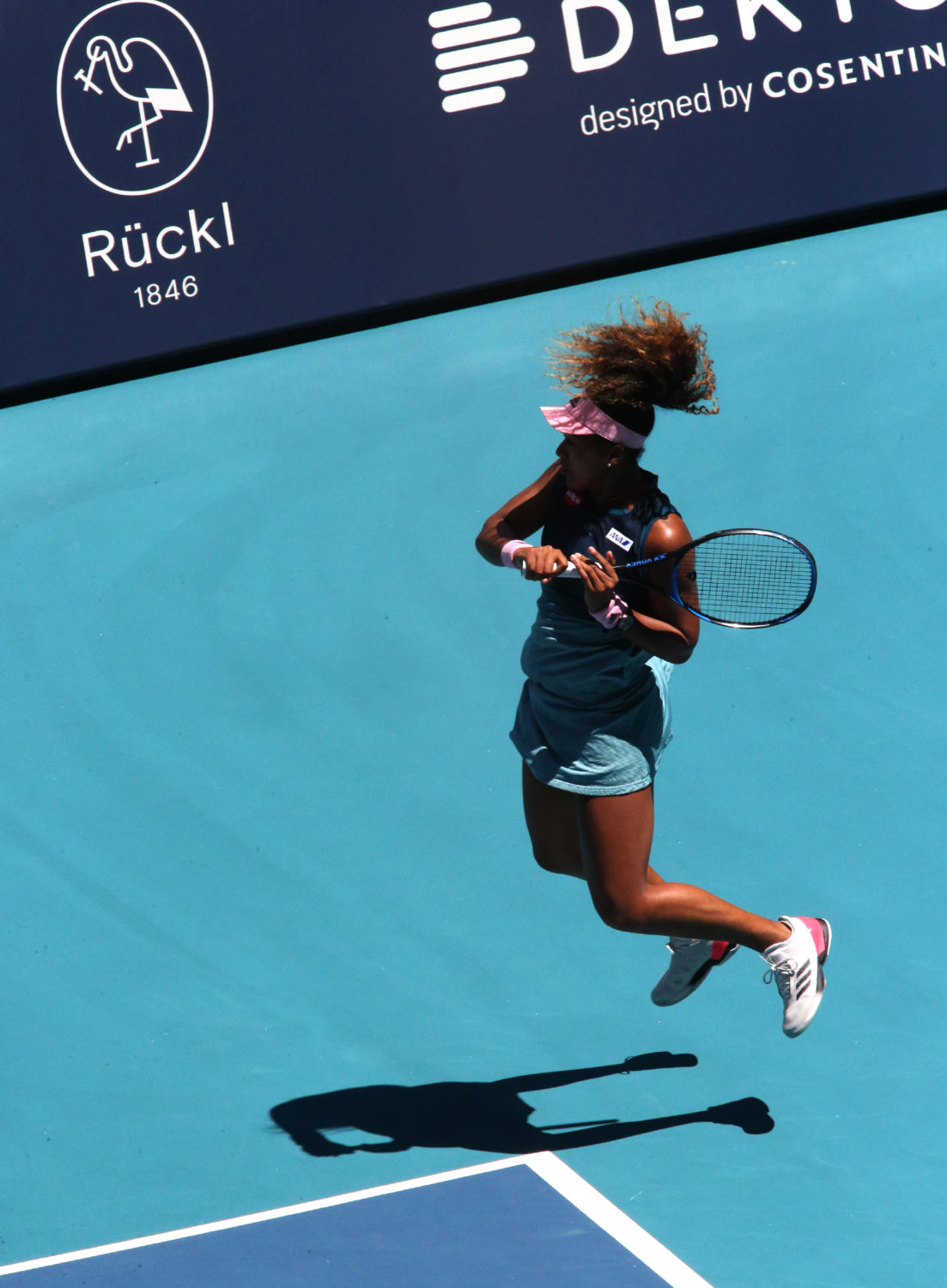 She returned to court – in hindsight, perhaps prematurely, although in the context of a home Olympics, completely understandably – at Tokyo 2020. What started as a moment of great pride, as she was bestowed the honour of lighting the Olympic torch, ended in a disappointing defeat to Markéta Vondroušová. She admitted afterwards that she didn't "cope with the pressure". 
Osaka soon returned to the headlines in Cincinnati when her first press conference since the French Open row was tearfully interrupted. Asked by a local reporter, Paul Daugherty, of the Cincinnati Enquirer, how she intends to marry the discomfort of dealing with the press and external interests that are served by having a media platform, she gave an insightful response on how she is "not really sure how to balance the two" before the moderator had to press pause and usher her out of the room. 
While Osaka returned to answer a further question in English, and several in Japanese, the fireworks had begun. Her agent, Stuart Duguid, promptly released a statement branding the reporter a "bully", and claiming that his "sole purpose was to intimidate". 
Once again, external noise had blown way beyond Osaka's control, and her tennis didn't do the talking. She was beaten by unfancied Swiss Jil Teichmann. 
It was a similar story in New York as her title defence was ended by Leylah Fernandez – the Canadian teenager who went on to lose to Britain's Emma Raducanu in the final. 
Both Teichmann and Fernandez dismissed many other top-class performers in their respective runs to the finals in Cincinnati and at the US Open, but the results were enough to convince Osaka that she needed to step away from the sport again. 
"I feel like for me, recently, like, when I win, I don't feel happy," Osaka said while fighting back tears after her US Open defeat to Fernandez. "I feel more like a relief. And then when I lose, I feel very sad. I don't think that's normal. I didn't really want to cry, but basically, I feel like… I feel like I'm, kind of, at this point where I'm trying to figure out what I want to do, and I honestly don't know when I'm going to play my next tennis match. But I think I'm going to take a break from playing for a while."
So here we are – in the present. One of the sport's most engaging, thought-provoking, talented, and marketable athletes is unsure of what lies ahead. 
If, from the outside, Chapter One appeared to be a straightforward, meteoric rise to the top, it overlooked the internal turmoil that rested within. 
Future documentaries on Osaka have been tentatively floated – although it's understood they will likely be produced from within her camp next time – so further accounts are expected to be offered to explain this tumultuous period and connect some of the dots. 
For now, what is clear is that this is a young athlete at a crossroads in her life. The life she's always known – one that has made her so admired, wealthy, and successful – is one that is currently not bringing her joy. Osaka is a deeply inquisitive and intriguing character, who challenges cultural norms, and who won't simply accept the status quo. She's a person who is socially awkward, but artistically talented, and caring about a world far beyond her own. 
What isn't so obvious is where she goes next. Will she come back with a vengeance, rediscovering that fire and fight that made her the world's best? Or will she decide, as is her right, to focus her efforts on other passions, to master other crafts? 
As was evident in her questioning of her own success, Osaka is one to deeply review and assess her own standing. Has she done enough? Can she do more? Is it all worth it? 
What she decides and when that decision will come remains unknown. For now, we have to wait patiently to turn the page to the start of Chapter Three. 
Story published in Courts no. 2, autumn 2021.