Judy Murray
Championing the female workforce, from mentor to author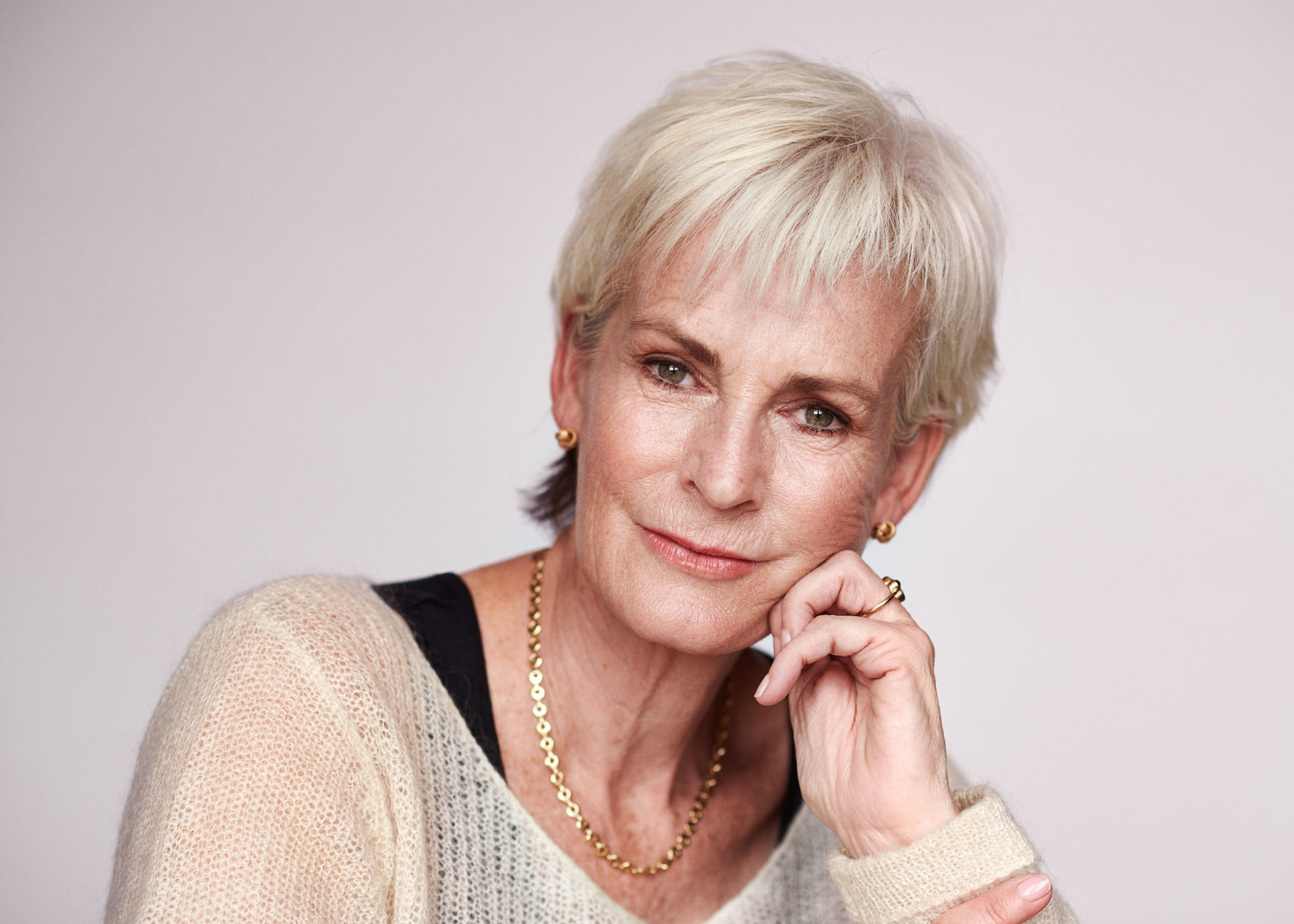 Judy Murray is not someone who likes to rest on her laurels, ever looking for the next project. Since appearing on the BBC television show Strictly Come Dancing in 2014, doors have opened to a whole new world outside of tennis coaching. Judy has grasped this new world and platforms with vigour.
Firstly, a little bit about my original encounter with Judy. Supporting and championing women has always been integral to the projects Judy has undertaken. Having started my coaching career in Spain for Davis Cup captain Manuel Santana, I decided to come back to England to coach.
Judy was giving a pre-Wimbledon lecture on how to travel as a coach with groups of junior players. The topics covered areas of budgeting, the cost of trips and how to protect everybody's well-being whilst on the tour. I had previously found difficulty obtaining certain information with regards to setting up tours to Tennis Europe's and ITF tournaments, so this education was invaluable and something I then went on to succeed in. Judy and I talked afterwards and I could see straight away that she was very supportive of female coaches and passionate about lifting up women with in promoting women the industry.
Our next meeting came about after I had been selected to take a group of top juniors to a competition running alongside the Davis Cup in Birmingham (one of them being Harriet Dart, current British No 4 and previous No 1). As a young coach, it was one of the biggest events I had taken part in. Judy was there, supported me and spent time talking to all the young players—this was the foundation of our mentor association.
A few years later, when Judy received the post of the Fed Cup captain (the competition is now known as the Billie Jean King Cup), I was selected to go as part of a female coach group alongside the Fed Cup team. This was another initiative Judy had started. We were very much integrated into the team so we really got a feel of what it would be like to be captain and support the female team and players. This had been a great experience for me when I later went on to join the Tennis Europe U16 coaching team. I followed this with a coaching role in the U18 ITF Grand Slam Player Development team, finally working with some of the players on the women›s tour.
In 2020, Judy was offered the chance to present the ITV series Driving Forces. Here she had the opportunity to interview females ranked at the top of their sport. This series highlighted the difficulties women still face in sport. The idea was to try and pave the way for female opportunities in the sporting industry. The exposure these types of shows bring hopefully serves as an inspiration to females in sport and coaching. Now, at another stage of Judy's life, she has ventured into fiction writing with her first novel, The Wild Card. Never afraid to expose issues that need to be covered, this book addresses one of the industry's very important topics—and one that needs to be discussed more.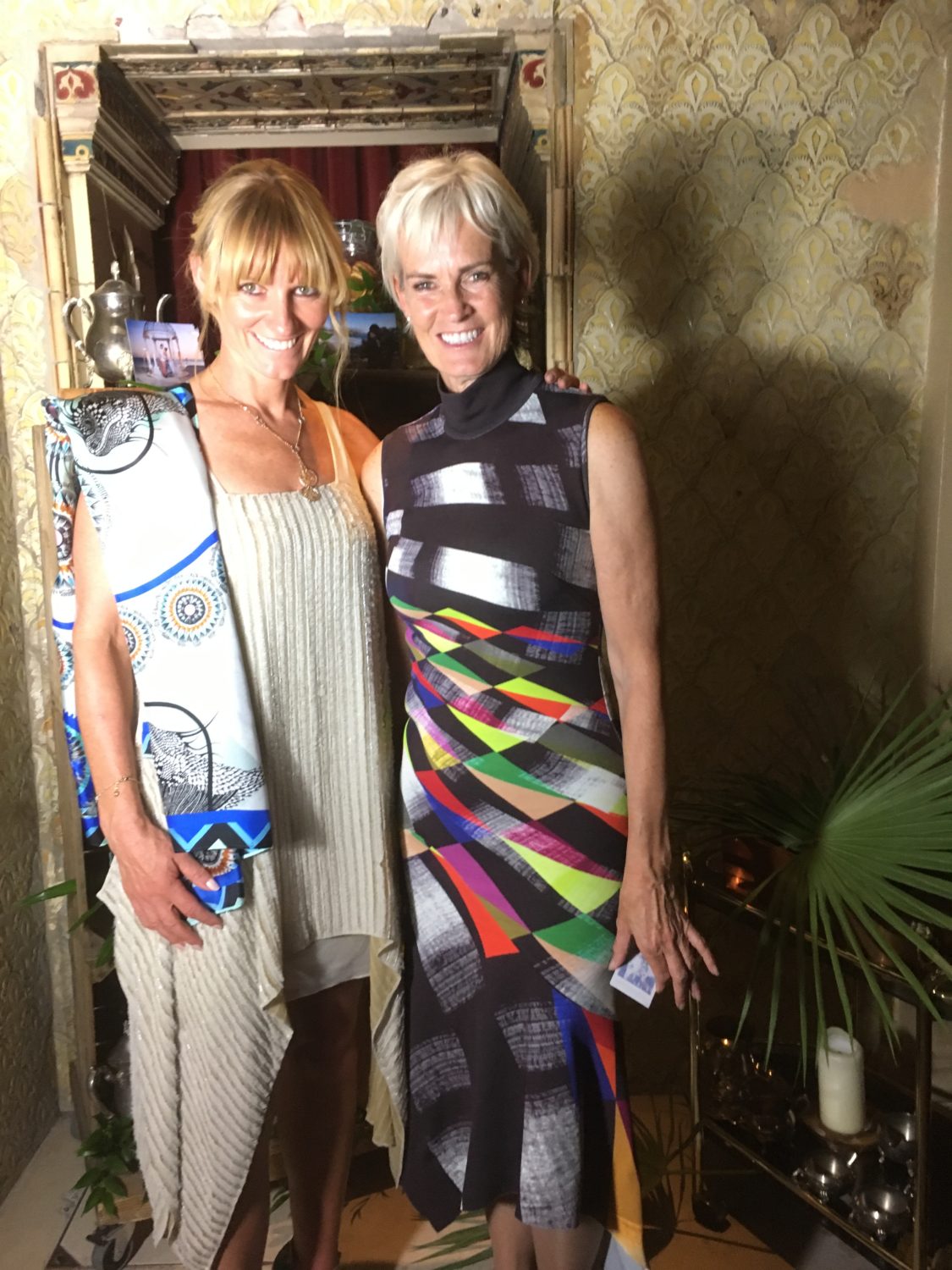 Courts: Judy, congratulations on the book. At the start of the book, you describe the feeling of walking around Wimbledon so well, it really took me back to when I was a young player who dreamt of playing there one day. It was so memorable, I felt like I had gone back in time. When you were younger, did you have aspirations of playing Wimbledon, and at what age did you first go to The All England Lawn Tennis Club?
Judy Murray: I first went when I was 15, to the British Junior Championships, which were played on the shale courts. I played in the qualifying doubles event that was held, I think, at the Bank of England, Roehampton, but I wasn›t at the level for junior Wimbledon. As a student, I participated in the whole experience of queuing to get into Wimbledon. Luckily, my aunt didn't live too far away, in Woodford Green, so we stayed the night and queued up the next morning. We were fortunate to have the opportunity of watching a final between Goran Ivanisevic and Pat Rafter. It was very memorable.
C: The All England Lawn Tennis Club is a special place; I feel there is no other venue in tennis quite like it. I still get butterflies when I approach the club. What feelings do you experience, bar the nerves of watching your sons?
JM: It is a very special place, and now that I am a member, I get to experience it outside of the Championships when it is a different place and very quiet. My experiences over the years have changed from being a fan and spectator to being a parent and coach of players. Andy and Jamie first played the junior event in 2002, and in 2023 I am still going in a parent capacity!
C: What and who inspired you to write a novel?
JM: Well, many people think about writing a book but probably never do it. Anton Du Beke, whom I partnered with in Strictly Come Dancing, persuaded me to write the book as he himself had written a few novels. He introduced me to his literary agent and it went from there. The team at Orion Books have guided me through, and been a great sounding board to bounce ideas off.
C: What was the most difficult part of the writing process?
JM: The flow of it, and I like when a storyline goes back and forth with past and present situations. I just wanted to make sure that I balanced the tennis with experiences and made it interesting but not too technical.
C: This is your second book, the first being factual, this one being fictional. Which have you found easier?
JM: The memoir was easier as it's chronologi-cal and it was about my experiences in life. I had those real situations to draw on rather than creating characters as I did in the fictional novel. I felt though that I had so much experience and knowledge with goings on from the Tour, that I could draw upon and create from those events. I also wanted to show how much support you need to make it as a professional player. It was important to me that I showed there are still many challenges for a woman in the workplace.
C: The book covers a very important issue of an inappropriate relationship between the characters Abigail Patterson and Cole Connolly, the player and the coach. You cover the issue of a teenage player being blindsided into a physical relationship. Why do you think this occurs so much on the female tennis circuit and did the announcement by Pam Shriver about the inappropriate relationship with her coach influence your writings? 
JM: Yes, my character, Abigail, is very similar to Pam's situation. I think it shows that when a player is older and more confident, they feel able to speak out, but this is too late. Safeguarding is being addressed more by the WTA so younger players can understand when situations are not right and have someone to talk to about it.
C: Did you feel that this was a good platform to use to address these matters?
JM: Yes, it is an opportunity to raise awareness as has happened in other sports. In gymnastics there were really traumatic cases where athletes were frightened. The gymnasts were worried they would lose their place in the team if they spoke up about the abuse by the team doctor. In my experiences, I have heard similar situations where girls are afraid to speak out. Raising awareness enables it to be easier to talk about emotional and inappropriate behaviour.
C: What changes would you like to see to educate girls in their awareness on the subject? How can they feel more comfortable addressing these matters, without there being a stigma attached to speaking up?
JM: The more people speak up, the more courage other people will have, and it normalises it. The very important thing is that it needs to be taken seriously and acted upon. Every country needs to have more safeguarding, and the WTA have recently implemented more safeguarding positions, creating safe spaces to talk. It is vital that there are more females in decision-making jobs, providing equal opportunities and also because men and women think and see things differently. 
C: How do you think the sport should open up at the elite level to female coaches, fitness trainers? Would it be good to encourage male coaches to work alongside female coaches as part of a team so that it becomes more natural?
JM: Yes, men and women need to work together more. After all, it's a 50/50 world, and at the moment, it's dominated in female tennis by male coaches, fitness trainers, physiotherapists and agents. It is very hard to speak out in that dominated world.
C: Being a coach in this area myself, I know it is not easy to open doors, even when you get results. Do you think, as there are visually few female mentors doing the day to day job this discourages women from going into the coaching profession?
JM: Yes, there needs to be a higher female coach profile. The majority of the decisions come from the top. Currently, that is still a very male-dominant society in tennis, there needs to be more positions for women and also in an advisory capacity.
C: What surprised you the most when writing the book?
JM: How long it took—about a year and a half and the process of continually going back and forth over things! I had a lot of help from Orion Books and the female writing team that was invaluable, I also learnt to be more patient!
C: Have you always been an avid reader? I suppose it has been a helpful tool when travelling and trying to keep you calm before watching Andy's and Jamie's matches?
JM: I read a lot. It definitely helps when travelling. I am very particular about grammar and spelling, I loved studying English at school!
C: Did you learn anything about yourself when writing the book?
JM: Just the satisfaction of achieving another challenge. When the finished book lands on your doorstep, it really gives you that wow moment. 
C: Are there any books or authors that inspired you to become a writer? Who are you reading at the moment?
JM: I love different authors, especially female writers. At the moment, I'm reading Lisa Jewell's The Family Upstairs. When I started writing, I looked at things from a different perspective and I had more appreciation for writers. With my book, I wanted to have a twist in the storyline but also to have an important message.
C: Do you have thoughts of writing another novel? 
JM: Yes, I have a two book deal with Orion, so there is another one in the making!
C: With the grass court season upon us, do you have any players you think we should keep an eye out on?
JM: I like watching the juniors and looking for potential. I always enjoy watching those who are a little bit different and have a lot of character. I am looking forward to having a look at Mira Andreeva.
Judy told me that her next projects involve building a tennis academy in Dunblane as a legacy to Andy's and Jamie's playing careers. The centre has been in the planning for years with the hope of opening in 2025. There is also the second novel to be written, and Judy continues to be an active grandmother to her five grandchildren. Who knows if we will see another Murray on the pro tennis circuit?
Judy's book The Wild Card is out now. 
Story published in Courts no. 4, Summer 2023.