The Kazakh Phenomenon
The Australian Open final pit a Belarusian against a Kazakh in name only, either way, Russia came out on top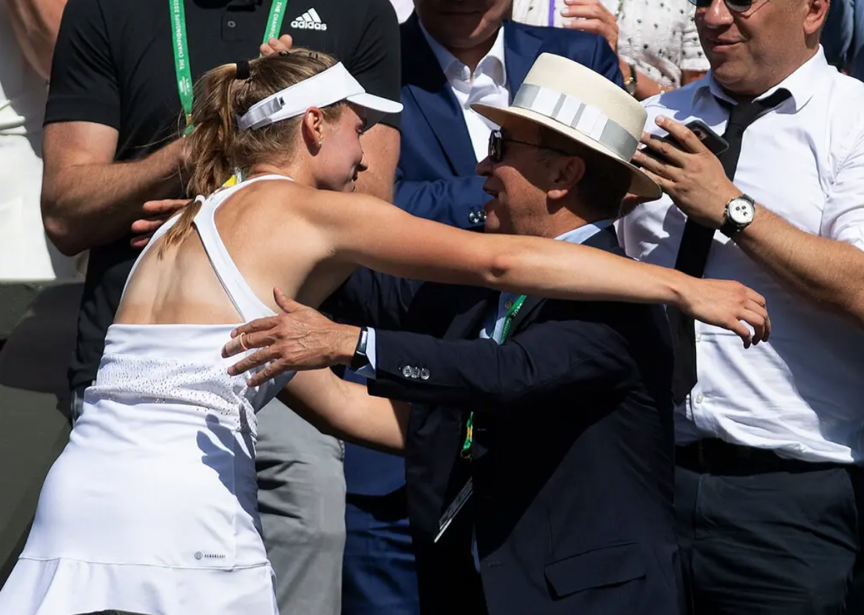 The Russian Tennis Federation (Russian: Федерация тенниса России) has a long history in the storied country. Under it patron, Arthur Davidovich McPherson (1870–1919), the heir to a family of Glaswegian ship-builders who was born and raised in St. Petersburg — and who was awarded the Order of Saint Stanislaus by Tsar Nicholas II for introducing football and tennis to the country —tennis thrived. By 1903, St. Petersburg had its first tennis championship and ten years later, the Russian championship was on the international tour. 
During the Soviet era, however, the racquet  sport barely survived. A non-Olympic competition that was both expensive and branded with an affiliation to the Romanov dynasty, the Tennis Federation of the USSR boycotted all the international competitions, except for the Davis Cup. Local men's tennis players were bullied by the other Soviet sportspersons for competing in a "girlie" sport, and about 80 percent of tennis coaches in the USSR were women. But under Mikhail Gorbachev's "perestroika" and "glasnost (openness)"  reforms, other former-Soviet countries built economies, and Russia strengthened its athletic prowess, especially in tennis. The former Russian president Boris Yeltsin —a man who liked his tennis racquet as much as his vodka — was credited with making it acceptable to participate in tennis once more. So much so, that the national academies, already busy with the Kuznetsovas, Safins, and Kournikovas, started to fill up. 
"He is like a grandfather to us… He knows everything about tennis," French Open champion Anastasia Myskina said to The Independent of Yeltsin. "We discussed the matches and he was telling us how to play. He told me to play more shots down the line and to improve my serve."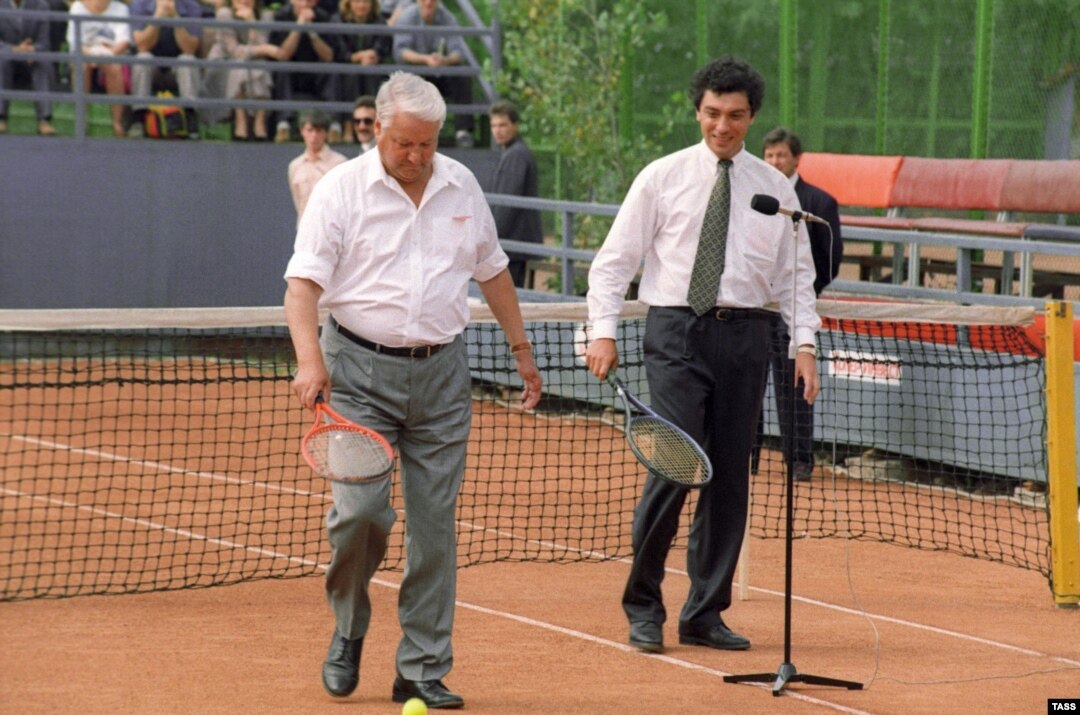 But Boris died, Vladimir Putin won the presidency and over the years, Russia has encroached on the independence of Chechnya, Georgia and lastly, Ukraine. Facing a shortage of sponsorship and training, tennis players had already begun to decamp to former Soviet strongholds, such as Uzbekistan, Tajikistan, Kyrgyzstan and especially, Kazakhstan. "As hurtful as it may sound, nobody cared about me in Russia. And now people care about me. And they do everything for my career to be successful," said ATP No. 36 Alexander Bublik, who decamped to Kazakhstan in 2016. "Tennis Federation of Kazakhstan — they really look after me. They help, work, create the conditions for me to play well. It was impossible in Russia."
Now, many current Kazakh players, including Australian Open finalist and Wimbledon champion Elena Rybakina, who left for the country long before the Ukrainian invasion, not only benefit from the money, but also a conflict-free government.  In retaliation for Ukraine, the International Tennis Federation (ITF) suspended the Russian Tennis Federation, as did Tennis Europe from all international competition, including the European Junior Tennis Championships, as well as the Davis Cup and Billie Jean Cup. Moreover any Russian player who wanted to play on either the WTA or ATP tours could not compete under the Russian flag. And players that represented Russia and Belarus were banned from the 2022 Wimbledon Championships, as well as other events in the United Kingdom.
Russian players under the turquoise banner the sports a 32-ray gold sun above a soaring golden steppe eagle now play wherever they want, whenever they want without any repercussions.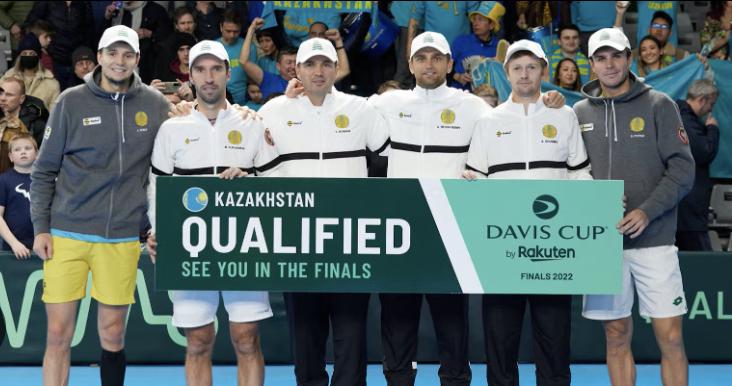 In exchange for paying a bit more money, Kazakhstan has become a tennis cluster on the rise. The small, mountainous, mostly Islamic country of 19 million people now has seven players in the ATP top 1,000 and five in the WTA Top 500. On the WTA tour, these including No. 10, Rybakina, No. 44 Yulia Putintseva and No. 543 Anna Danilina.  On the ATP tour, the country boasts No. 129 Timofey Skatov, No. 214 Mikhail Kukushkin, who has notched victories over Tommy Haas, Stan Wawrinka and Gael Monfils, and No. 384 Dmitry Popko. Bublik, who once only played moneyed events, even joined the country's Olympic team in 2020. 
And who is the man behind the country's campaign for tennis dominance, providing "unbelievable support," according to Rybakina: Bulat Utemuratov, a billionaire banker who owns the Burger King franchise in Kazakhstan, as well as holdings in the hotel sector, an airport and the mobile phone companies Kar-tel and Kyrgyzstan's Sky Mobile. Besides putting Kazakhstan on the tennis map a dozen years ago with the Astana Open, Utemuratov, who is also a Kazakh diplomat,  has essentially designed  a blueprint for other nations that want to improve their tennis on the world stage. "I liked it from the beginning," Utemuratov, 64, said of tennis after Rybakina's Wimbledon title?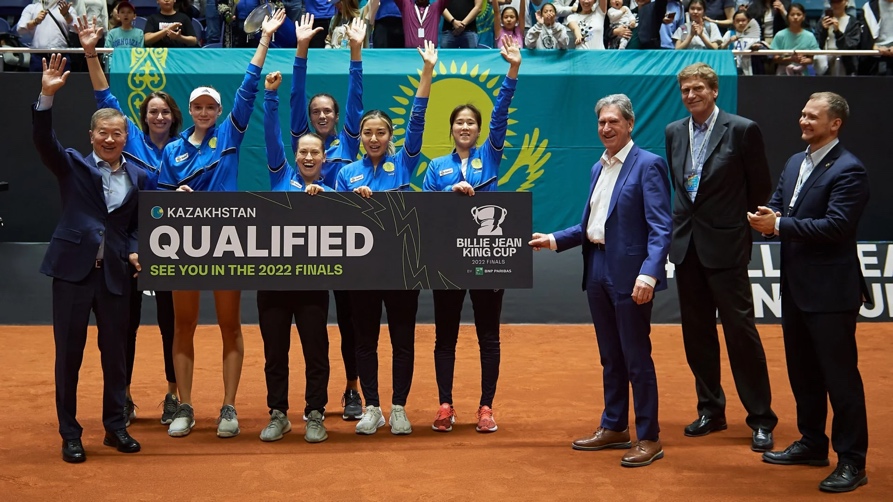 To Utemuratov, who boxed and played soccer and table tennis in his youth, tennis was a revelation — a physical version of chess that requires versatility, intellect and supreme athleticism. After the collapse of the Soviet Union — and about the time Utemuratov started playing — he was serving as both an economic envoy for Kazakhstan to Europe and the United Nations, and a special aide to then-President Nursultan Nazarbayev, who was modernizing and nationalizing the country's vast oil reserves.
By 2007, however, the country's tennis federation was nearly bankrupt. Utemuratov, "a big fan of Rafael Nadal and Roger Federer," offered his services. The Kazakhstan Tennis Federation started building, spending roughly $200 million to construct 38 tennis centers in all 17 regions of the country. Next, the federation trained hundreds of coaches and instructors, including quite a few from Europe, while subsidizing lessons for adolescents and granting the best juniors $50,000 to pay for training and travel. In 2007, there were just 1,800 registered players in Kazakhstan; there are now 33,000. A staff of 32 at the federation's headquarters maintain constant contact with coaches across the country to track promising juniors.
But the key to Kazakhstan's success has always been Russia. Utemuratov made a simple offer to any disgruntled Russian player whom he believed needed more support: Play for Kazakhstan, which shares a language and a history with Russia, and the country will fund your career. Yaroslava Shvedova was an early success,  reaching a career-high ranking of No. 25 in 2012. She made the quarterfinals in the singles of three Grand Slam tournaments and won doubles titles at Wimbledon and the U.S. Open. Yuri Schukin, who never cracked the Top 100, became one of the country's top coaches. 
For Bublik, the transition was easy. After he made the quarterfinals of a second-tier tournament with barely any help from Russia, he thought about receiving funding from an individual sponsor who treats the player like an investment and takes a share of the player's winnings. But Utemuratov  approached, and a little more than a year later, Bublik cracked the top 100.
"Yes, I was born in Russia and have lived there for most of my life… Of course, I do feel Russian with my whole family being from Russia. But being a player who represents Kazakhstan in the world arenas is a pleasure for me and I feel very proud," said Bublik, a native of Gatchina, Russia who now lives in Monte Carlo. "I don't know how to describe it in words. But it's awesome. Since we have already made a decision to play for Kazakhstan, I am never going back to the Russian team."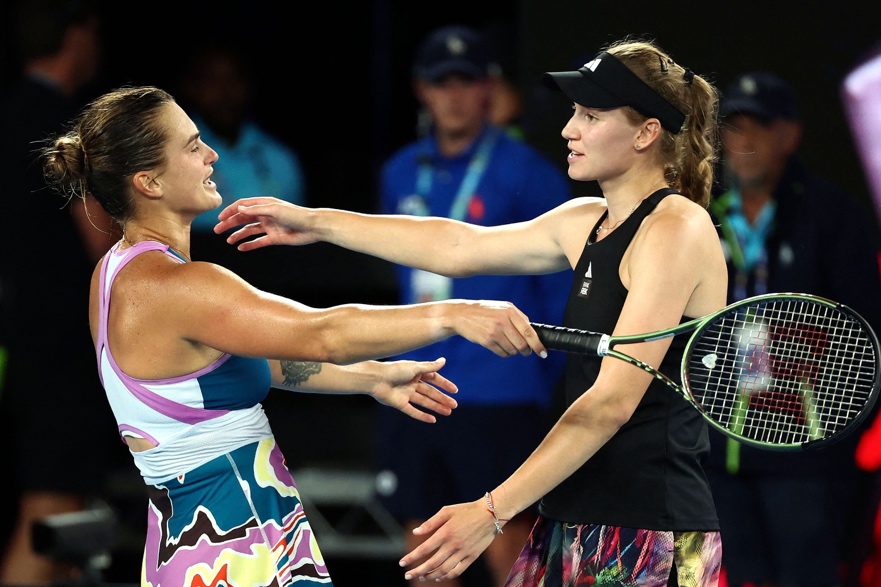 Rybakina has a similar story. Born in Moscow and trained at the Spartak Club, she represented her home country throughout her childhood. Despite reaching a junior career high of No. 3, she did not receive help from the Russian Federation. As her family shouldered the significant costs of her career, they considered alternative paths , including college in the United States. Then Utemuratov quashed her uncertainty, making her the same offer than Bublik couldn't refuse. In 2018, aged 19, she started playing for Kazakhstan. "I think it was very good timing because they were looking for the player. I was looking for some help," Rybakina told The Guardian after winning Wimbledon last year, while her fellow Russians were forced to sit out the tournament. "They believed in me. So I think it was very good combination. We just find each other.
"I think I'm also bringing some results, which are very good for the sport in Kazakhstan. For me it's tough question just to say exactly what I feel."
For now, Utemuratov and the Kazak Tennis Federation assert they are done recruiting in Russia, but as long as the war wages on the Ukraine, Russia still has 12 WTA players in the Top 100, and six ATP players in the Top 100 — all of them playing flagless and struggling for funds that are going to an endless war.