EDGE
Serving young talent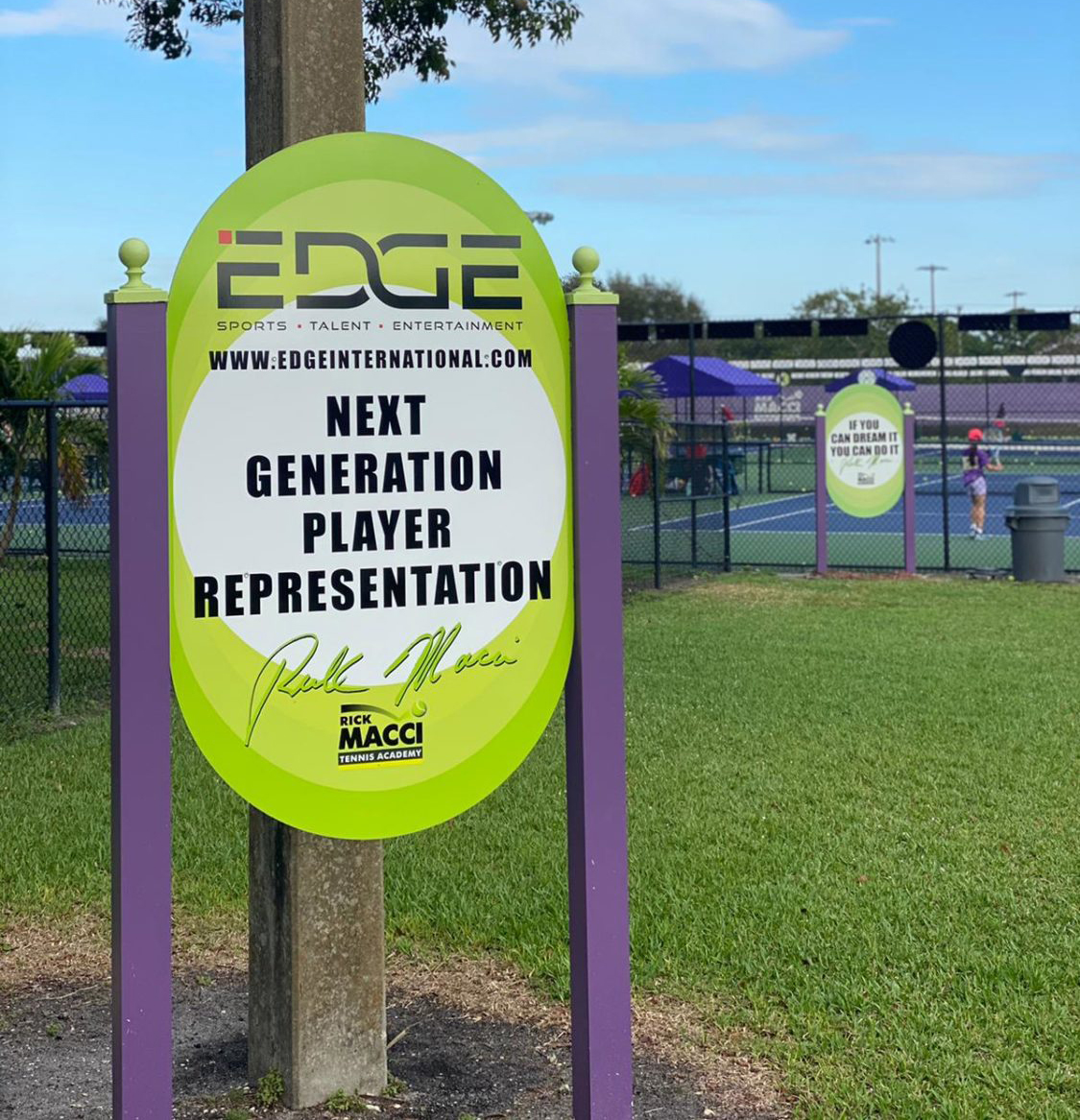 Today's sporting era is marked by abundant money and the lifestyle that goes with it, and tennis is no exception to the rule. And like the stars of the circuit, a fierce battle is waged behind the scenes between the world's sports agencies. Their goal is to find the next Sharapova or Federer and win the jackpot. In this long-distance horse race, one stable distinguishes itself from its counterparts: EDGE. Mainly made up of tennis enthusiasts, the agency founded in 2018 stands out in this ruthless world thanks to its modern and humane philosophy. 
Propelled to the forefront of the media scene thanks to her New York fairytale, Emma Raducanu is not only a phenomenon on the court, she is also one off the court. While her downfall was painful when she lost her first match at Indian Wells to world #100 Aliaksandra Sasnovitch, the publicity hysteria that followed her US Open title is not about to fade away. Courted by numerous sponsors eager to snatch her up, the player who has already signed a big cheque with the jewelry brand Tiffany & Co. has a marketing potential as promising as her tennis career.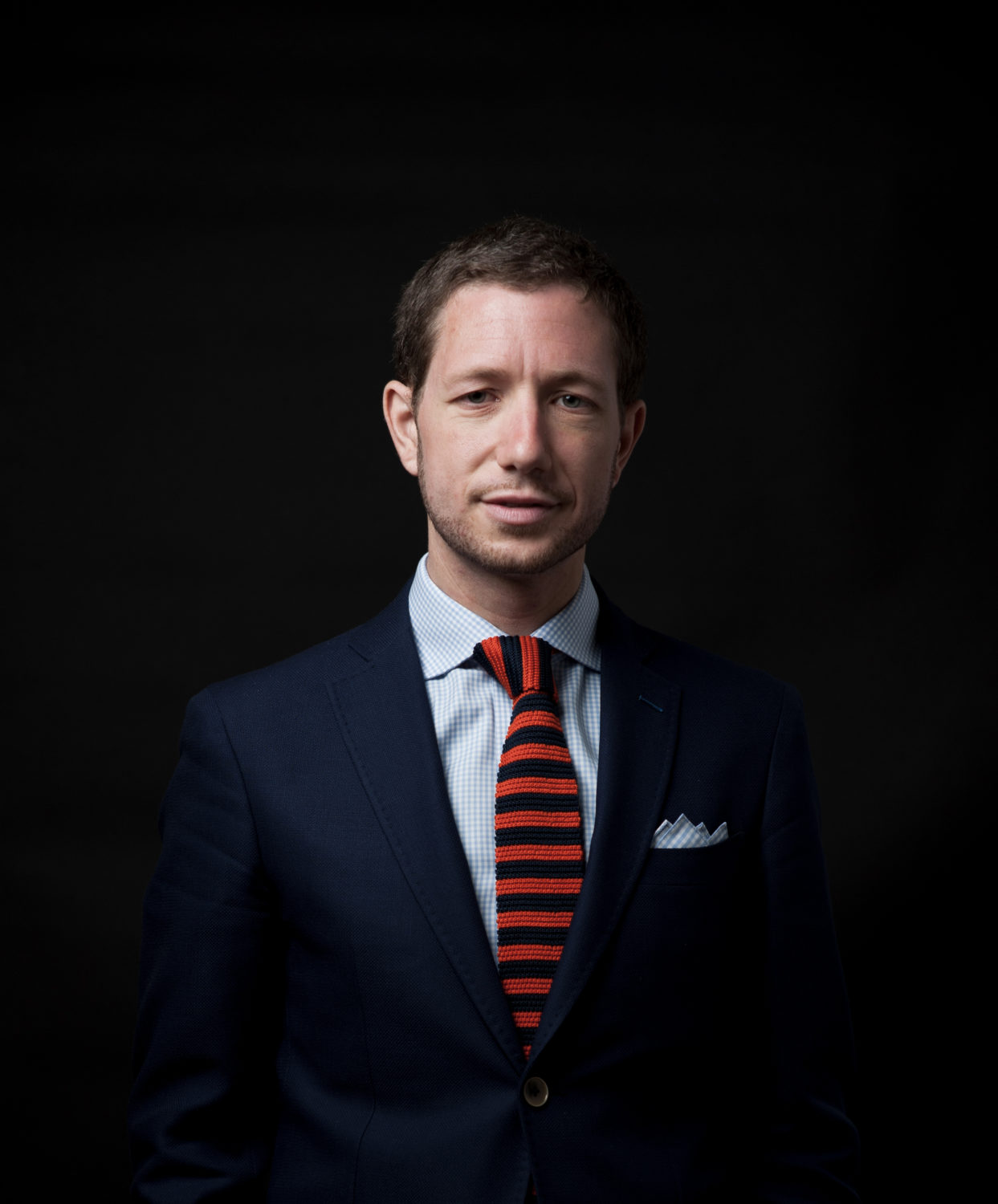 Clément & Daniel-Sacha: The "Strat-EDGE" Duo
Finding the next Sharapova or Raducanu is the ultimate fantasy for any sports agency. While many of them are quick to send their best talent scouts to the world's most prestigious junior tournaments in order to sign as many youngsters as possible, EDGE's strategy is radically different. But before examining it in detail, let's turn our attention for a moment to one of its two founders, Daniel-Sacha Fradkoff, a resident of Geneva since his youth who lives today in Nassau for professional reasons. There is little doubt that tennis is an integral part of his life. A good amateur player of about 3/6 in France, this young man in his early forties has been captain for more than twenty years of his team at the Bonmont Golf Club, which has three tennis courts. "It's a funny story. There are barely ten of us in my club, which is mainly made up of golfers. Nevertheless, we play against the country's most prominent tennis clubs with thousands of members and we manage to beat them," he says with amusement. 
While this handful of players is reminiscent of the indomitable Gaulish village in Armorica still resisting the Roman invaders, the secret of their magic potion lies in a well-oiled team. "We're a bunch of friends, most of whom have known each other since we were teenagers. There are even friendships that go back 30 years," explains Daniel-Sacha, before giving a second key to this success: "We are a team of eight players, including several ex-pros. There is George Bastl, a former Davis Cup team member for Switzerland and ATP-Top-100 who, among other achievements, managed to beat Sampras at Wimbledon in 2002. We also have in our ranks Stéphane Robert, who was ATP-Top-50 less than five years ago. Both of them have been friends with many of the guys on the team for as long as I can remember." Ever since all of the team members passed the 35-year-old mark, the merry band has been wreaking havoc in their interclub age group on the national scene. "When we joined the over-35 category in 2017, we became second division champions, then runners-up in the first division the following season, before winning the Swiss national championship trophy in the last two editions, 2019 and 2021," boasts the proud captain. 
Passionate about tennis, Daniel-Sacha practices as often as possible despite his busy professional life. Working in the finance industry for over twenty years, the man who spends most of his time in Nassau, is used to "navigating between Paris, Geneva, London and the US." A hard worker, the businessman decided in August 2017, a fairly quiet period for him, to take a week off with his close buddy and tennis partner Clément Ducasse, also in the world of finance, and who has managed to build from scratch an international group over the past decade. "Each in our own field, we really work hard. We never or only rarely take a vacation. This was the perfect opportunity for Clément and I to focus on tennis. We were both between Europe and the Bahamas. We decided to go to Florida, only a thirty-minute flight from Nassau, to hit a few balls," he explains.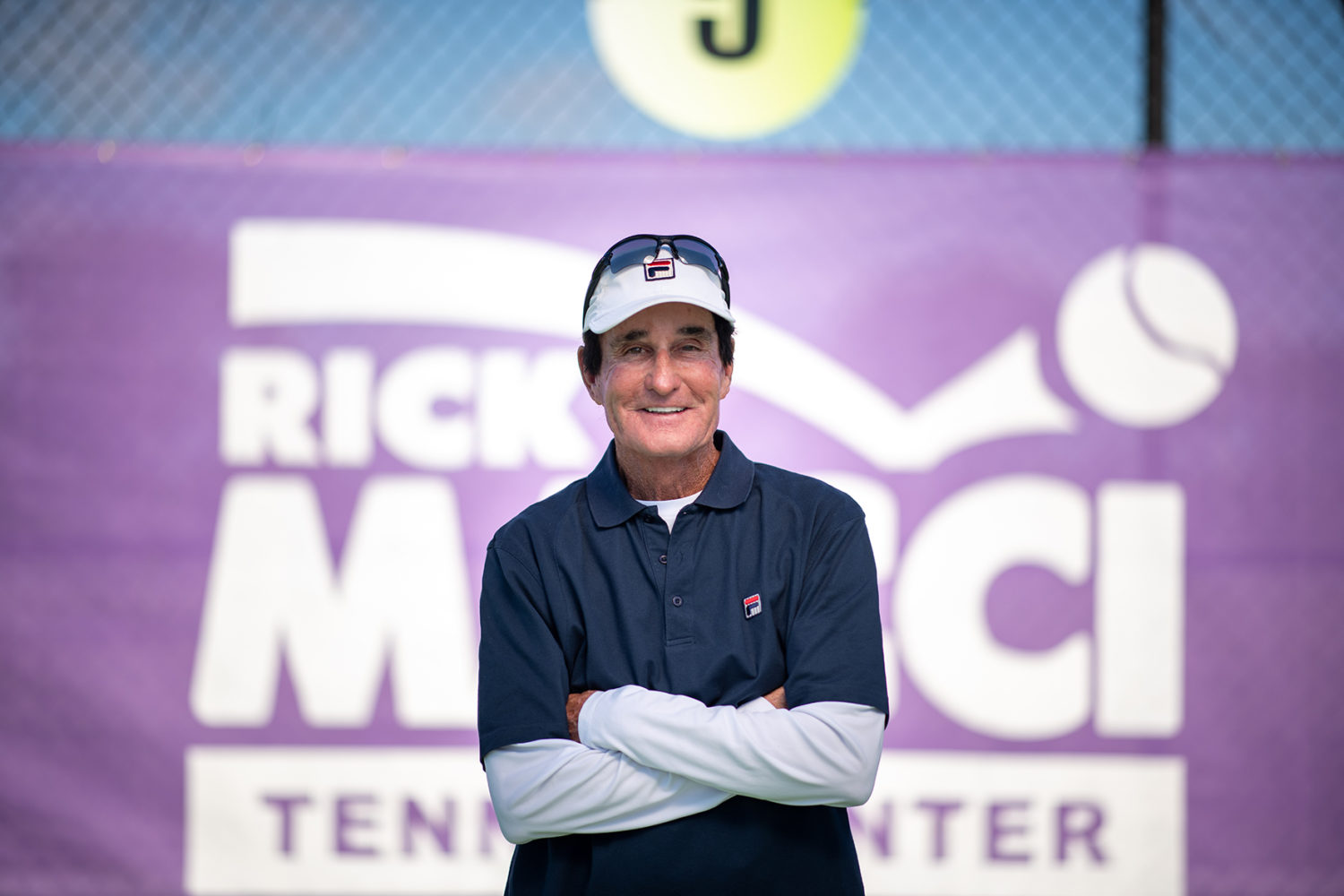 Rick Macci: The Tennis Grandmaster 
The choice of destination is anything but trivial. Thanks to his Florida-based family, Daniel-Sacha reconnected with Rick Macci, a legendary coach in the US. Based in Boca Raton, Rick is an absolute legend in Uncle Sam's country, but he is little known on the Old Continent. "Nobody talks about him in Europe. That's because, unlike the more mediatic coaches, he doesn't go to tournaments, doesn't travel and never leaves his courts. But in the US, Rick is an icon. In the tennis world, he's more highly thought of than Nick Bollettieri, in particular for the technical aspects of the game. He's an incredible guy. I could talk about him for hours," exclaims a laudatory Daniel-Sacha. The general public will be able to discover this phenomenon when the film King Richard is released on 19th November in the US and 1st December in Europe. It depicts the rise of the Williams sisters through the prism of their father Richard, played by the legendary Will Smith. The stellar casting doesn't stop there as the charismatic Jon Bernthal, a central character of The Punisher and The Walking Dead series, will play Rick Macci. "This gives you an idea of the man," says the co-founder of EDGE, who is closely acquainted with the American genius named seven times US Coach of the Year. "He has trained many of the biggest names in this sport."
After "building from the ground up" Jennifer Capriati, a precocious phenomenon who "won the U18 title at the age of 12, became a WTA-Top-10 and a semifinalist at the French Open at the age of 14," Rick also shaped Andy Roddick's iconic serve, took Maria Sharapova under his wing for a while and more recently helped Sofia Kenin, winner of the Australian Open in 2020, progress at a rapid pace. But above all, he was the very first coach of the Williams sisters. The American turned them into war machines, as Daniel-Sacha points out in an amazing anecdote: "He shaped them from the age of 9 to 14 in his academy where the girls moved to be with him. During all those years, Serena and Venus did not play a single match in junior, or in any other category for that matter. They just trained with Rick for over four hours a day. When Venus turned 14, the WTA decided to implement a rule to limit the participation of young players in main tour events. Just before that rule was put into effect, Venus turned pro to play one of the most prominent tournaments of the time. She travelled with Rick and her dad to California to take part in what would be now a Masters 1000 event thanks to a wild card Rick got her. In the first round, she beat a girl ranked 50th in the world in two straight sets. In the second round, she faced Arantxa Sanchez Vicario, who was world #1 at the time. Venus led 6-2, 3-1, and had a chance to go up 4-1. She finally lost the match in three sets. But the result is anecdotal. Rick did a phenomenal job with Venus and Serena. People can't even begin to imagine what went on."
At 66, the man who has dedicated his life to tennis is far from having given up. "He's out of bed every day around 4 a.m. He goes to his academy, only five minutes from his home, checks his emails, makes several phone calls… Then, from 6:30 a.m. until 5 p.m., he is non-stop on the courts, including on weekends, regardless of the weather," admires the man who was his student for a week, adding in passing that "I learned more with him in a few days under a blazing sun than in the rest of my tennis life, past and future." The mercury in Boca Raton isn't the only thing that's showing extreme degrees. At the time, the renowned coach charged $400 an hour for his sessions. Now he demands $750, but that doesn't stop him from being booked up weeks in advance. "Whether it's Christmas, Thanksgiving, a birthday or New Year's, he doesn't care, he's always on the court. His life is about being the best tennis coach he can be, no matter what age or level his students are," says Daniel-Sacha reverently.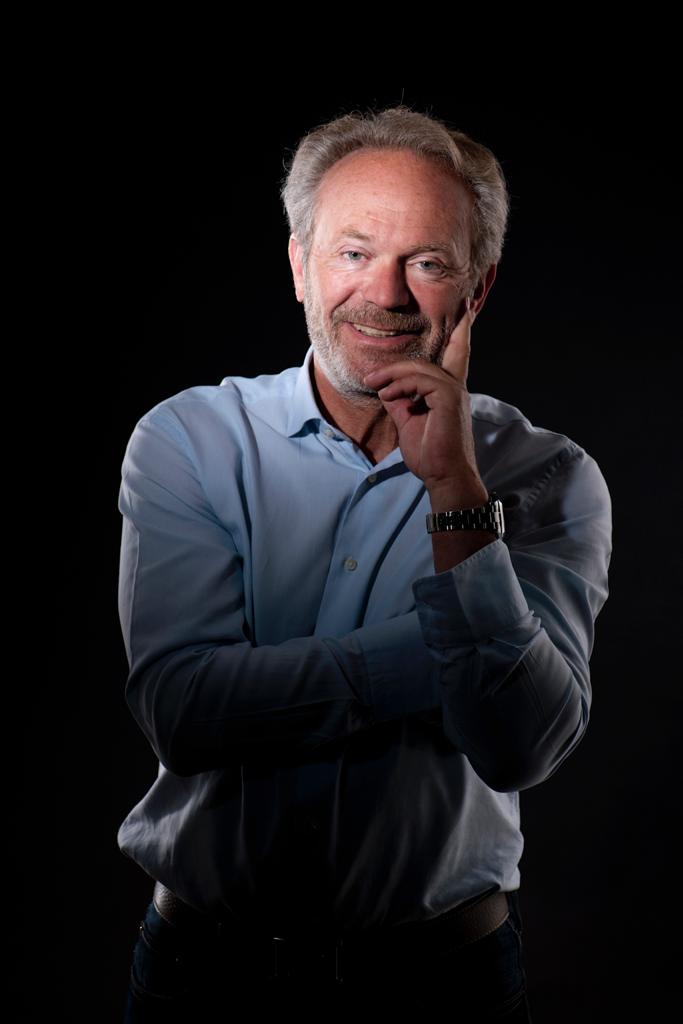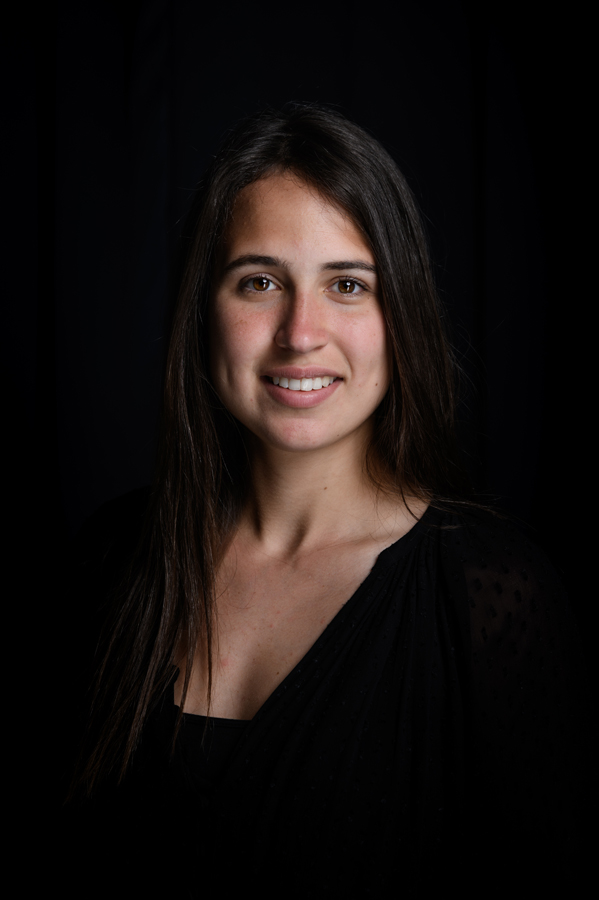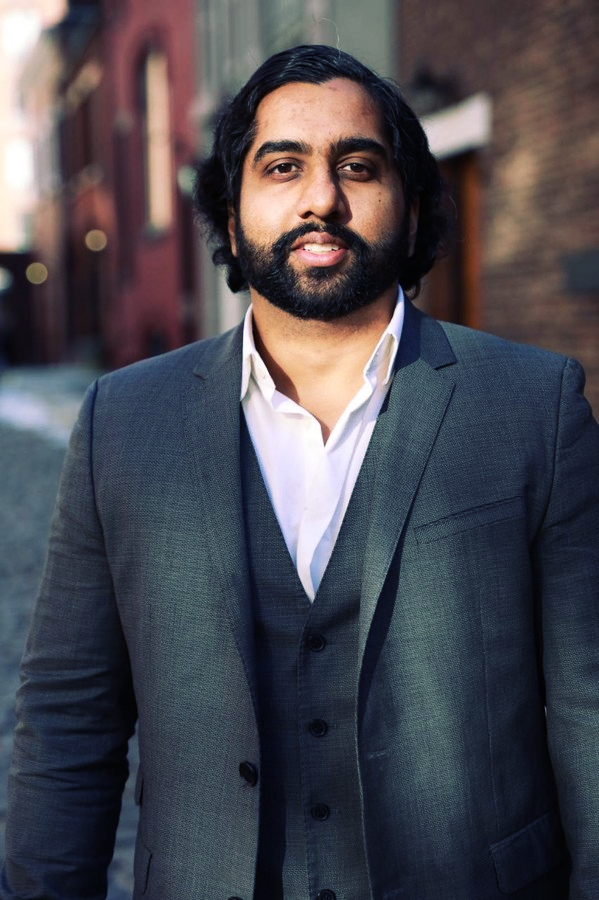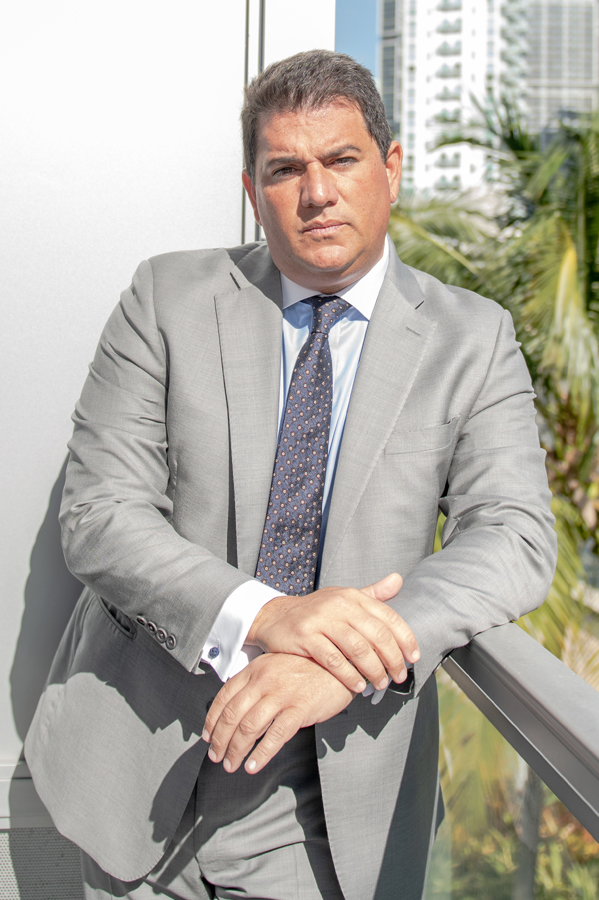 EDGE: A Collective Passion and Organization 
It was this obsession with tennis that brought the three men together after their stay in the Florida heat. "We stayed in touch after that incredible week, regularly texting and calling each other. We talked about tennis of course, but also about his projects," says the French-Swiss globetrotter. During one of their discussions, Rick had the brainchild of creating a tennis agency different from any other. He would be in charge of the sports side, on the sole condition that his two friends join the project to manage everything else. Enthused by this prospect, Daniel-Sacha Fradkoff and his partner Clément Ducasse rolled up their sleeves to turn this brilliant idea into a reality. Relying on their personal networks, the two accomplices succeeded in gathering a one-of-a-kind team with multiple skills. The résumés of each management team member are impressive. That of lawyer and agent Frank C. Salzano, the only member of the team outside the world of tennis, will convince even the most skeptical. "He handles Ezekiel Elliot, the Dallas Cowboys' running back, the American football equivalent of Neymar. He negotiated the biggest contract in history for a player in that position, around $100 million over six years to give an order of magnitude. Frank is a certified agent, but he is a lawyer first and foremost. He has also represented Connor McGregor and Mike Tyson in the past. Moreover, he handled the music rights of Prince and Michael Jackson, and has been a lawyer for many other artists. In short, he has a foot in both entertainment and sport," explains Daniel-Sacha. Former accomplished  player-turned-academic Gabriella Ferraz, who spent a season on the ITF circuit at the beginning of the EDGE adventure to get to know all the ins and outs of the trade; Thierry Légeret, a legend of the sports industry where he innovated and acted as a key player in several fields; and finally, bringing his background and network, one-of-a-kind lawyer-cum-entrepreneur Asanka Pathiraja, complete this prestigious cast. Of the seven members of this luxury crew, six are fanatic tennis players. From this meeting of enthusiasts was born EDGE. "We have a group of people who are quite unique. Each one, in his or her area of expertise, brings a stone to the edifice. The objective is to accompany the players as best as possible in their ascension, without them owing us anything in return if they fail to reach the highest level," summarizes the co-founder of the company. 
A quality environment for the youngsters and a significant human and financial investment made available throughout their career, these are the leitmotifs of this sports agency like no other. A philosophy that contrasts with the other behemoths in the business: "Agencies like Octagon, Topnotch or IMG sign a maximum of young players who seem promising. In the batch, there will inevitably be some who will generate a return. They bring them some sponsoring deals and usually get a 20% commission. But in terms of support and accompaniment of the players, it is very limited, and that's normal: these are big companies that must maximize their P&L vis-à-vis their shareholders, it's a business," says Daniel-Sacha while continuing his insight. "On their way, some youngsters may attract the attention of a Russian oligarch who will advance a lot of money. Except that, for this investor, it's like buying a company and he 'owns' a part of those players forever. If they don't rise to the top of the rankings or if their trajectory deviates from tennis, the youngsters will be asked to pay back the money with interest." The man with a speech rate as fast as John Isner's serve pauses before continuing: "At EDGE, players would not owe us anything in this case. Even if we hope that in a few years it will be a success, both human and financial, this agency is not our livelihood, and obviously not for any of the members of the management, who on the contrary invest their time, sweat and money in this adventure. And so, if for X or Y reason a player interrupts her career to devote herself to something else (having children, going to college, choosing a different path…), it's her own choice and she is free to do it, and it simply stops there. That is fully our own risk." Even better, EDGE subscribes an insurance policy in favor of each player to allow them to change their career path should the need arise. "Our relationship is to be partners. We take out insurance so that our protégés are not left out in the cold if they have an accident or an illness that forces them to stop playing tennis permanently. If such a problem occurs, they receive a large sum of money that allows them to bounce back in their next project. It's part of the deal." 
Conversely, if young talents explode onto the scene, EDGE receives almost nothing initially but has an incentive later on. "Our 'upside' is that we can receive a percentage of the players' winnings, but only after a certain stage, and only in major tournaments. For example, if they are eliminated in the second round of the French Open, they keep the entire $100,000 prize money. The players need this money to reinvest in their future career. If they reach the final rounds and earn much more, only then do our 'bonuses' come into play. We don't want to be just agents or investors, but partners."
Hard to believe? A habit for Daniel-Sacha who is amused: "I have a typical example with a player from an Eastern European country. When we talked to her parents, they assumed initially they didn't really understand what we were saying or thought there was maybe a scam. They couldn't believe it was possible."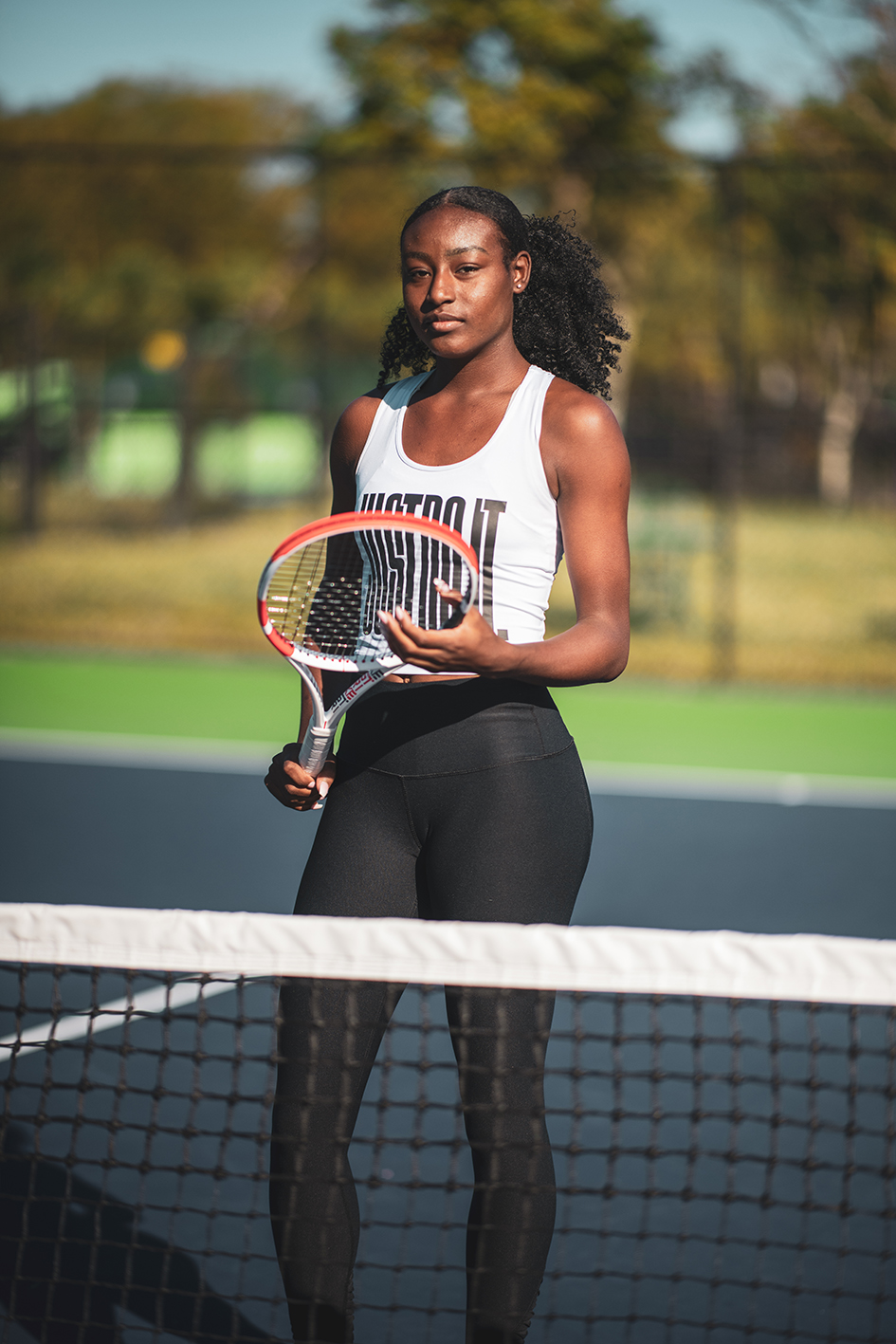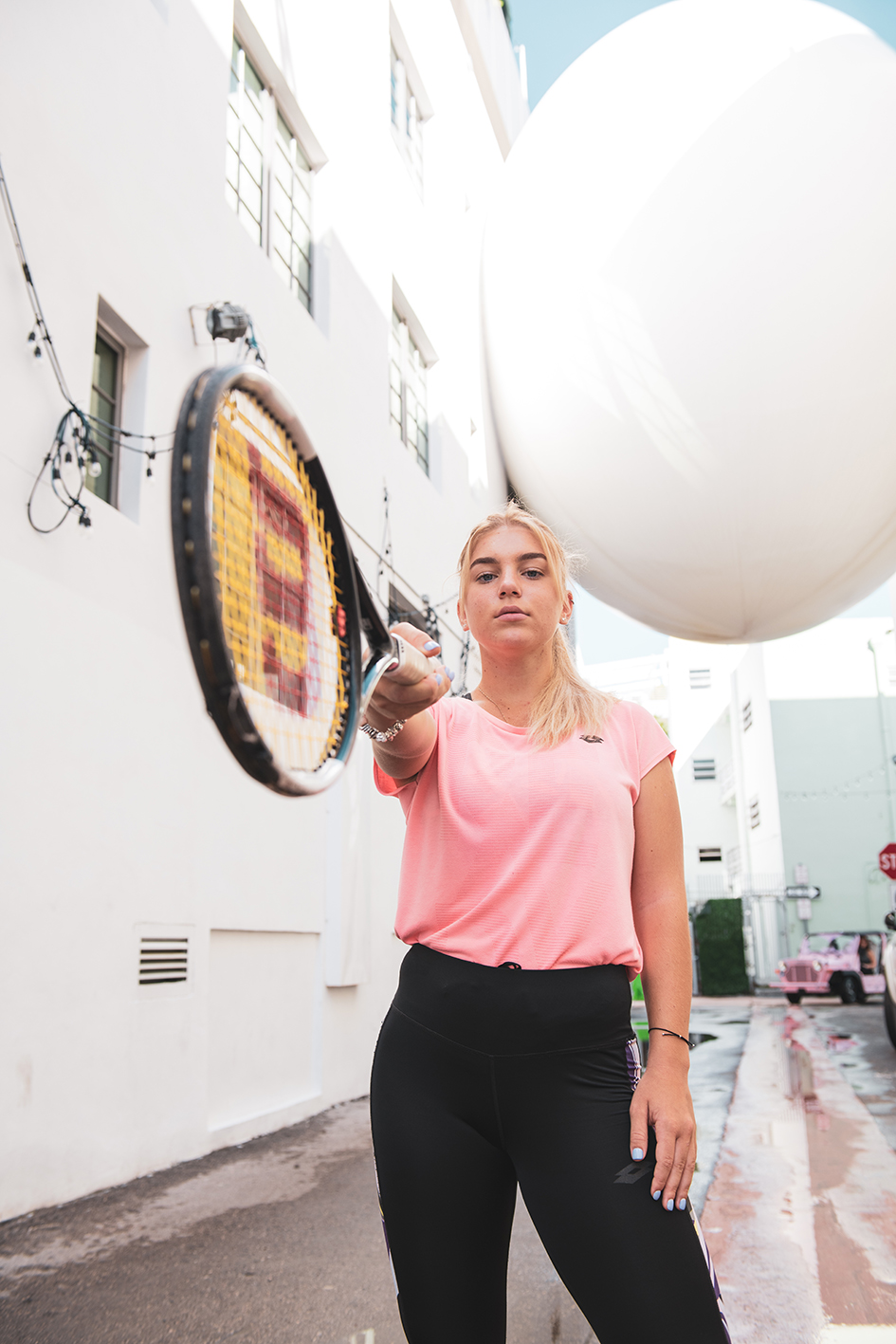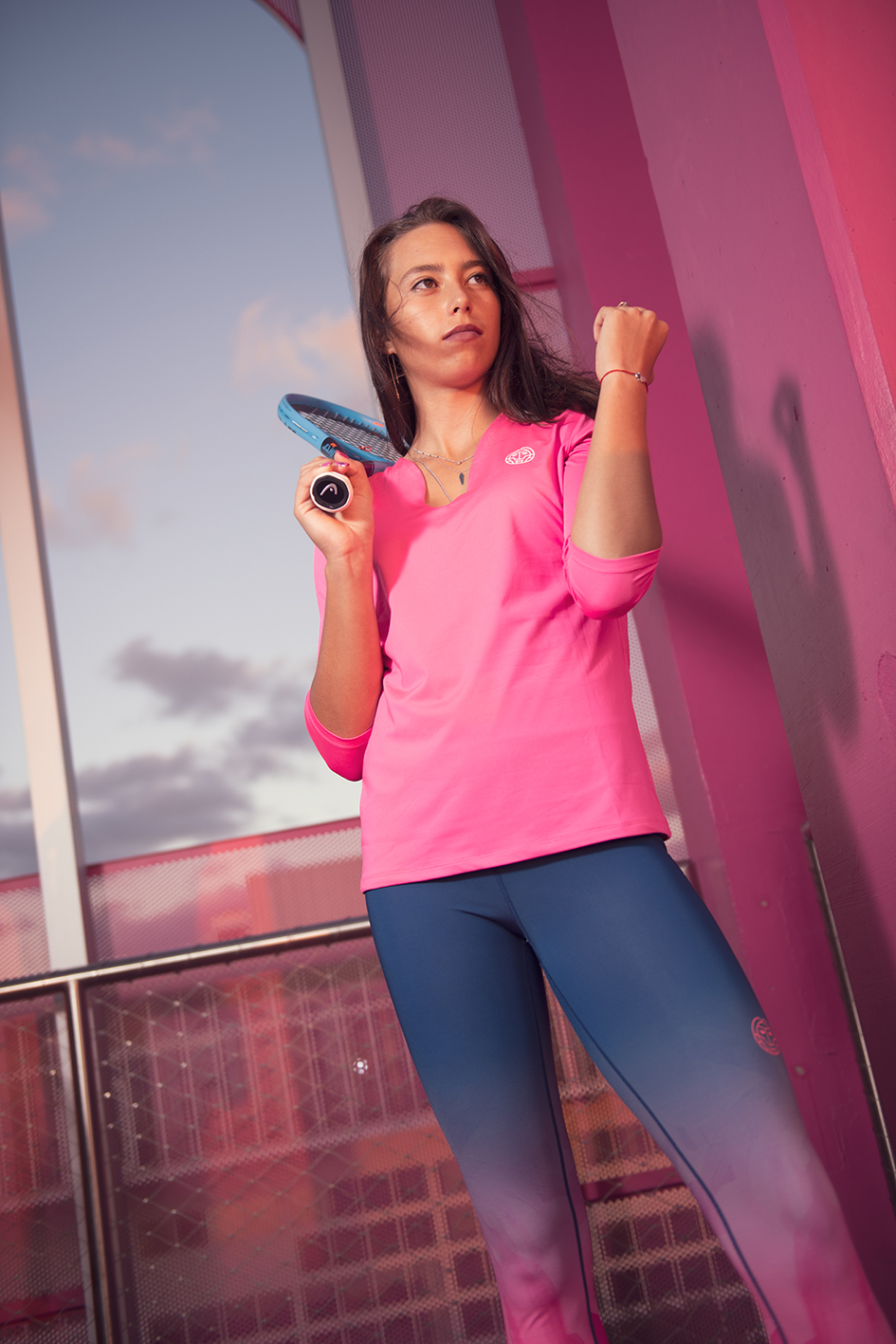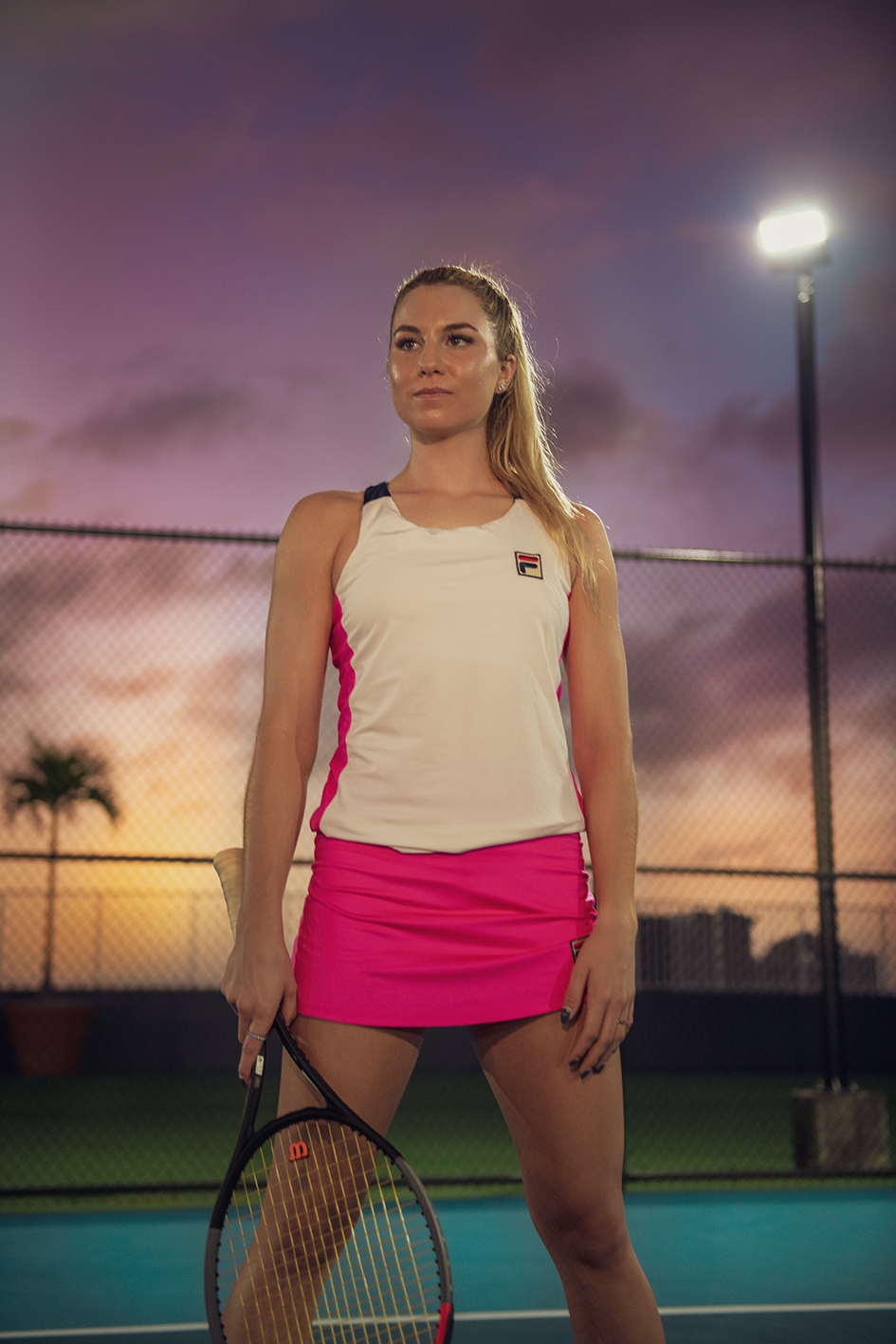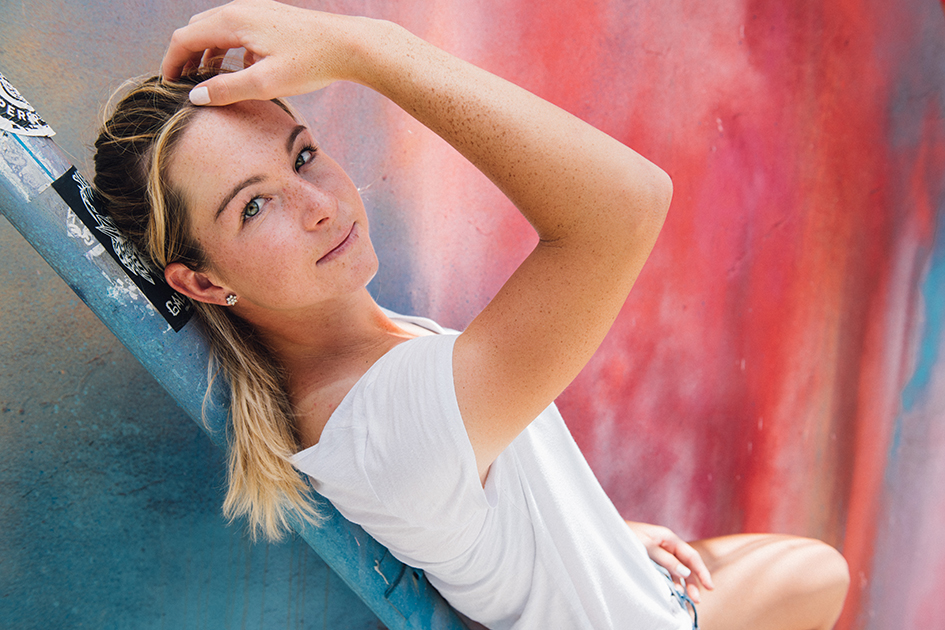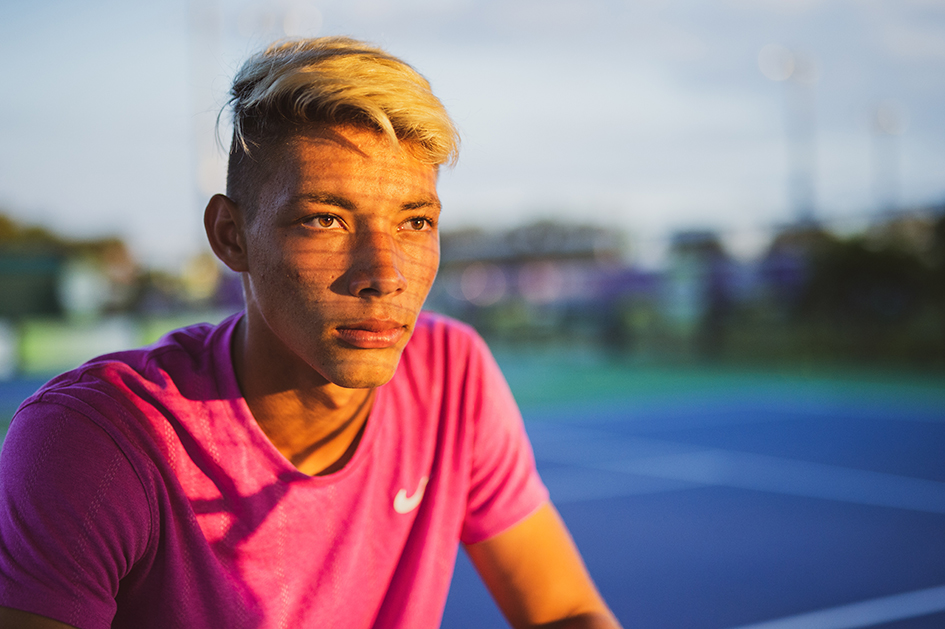 Women's Tennis: A Conscious Choice 
EDGE has currently twelve players on its roster, all of whom come from diverse backgrounds and are carefully vetted by Rick Macci. Eleven of those youngsters are girls, and that's no coincidence. "There are several reasons for this. The first, and this is a reality, is that women's tennis is less competitive than the men's game because girls don't have the same opportunities," explains Daniel-Sacha, who also believes that coaching is one of the biggest issues for girls. "Unlike boys, it's usually the fathers who takes care of girls, with all that implies in terms of relationships, and who often don't have the necessary skills or perspective. It is also important to understand that many coaches are reluctant to train young girls. There are several reasons for this, one of which is related to #MeToo. Many coaches see the reputational risk as daunting and without recourse, no matter what precautions are taken. And in the case where the coach accepts, the cost for a female player to travel with her coach is much higher than for a male player, who is for example able to share a hotel room with his coach." In a world where young female talent often enjoys less backing that their male counterparts, EDGE believes that its strategy will increase the chance of a girl to succeed. "We want to offer them the opportunity to have the best possible coaching from a technical, physical and mental standpoint. We want to give them the best chances possible, which can make a difference, because not all the other girls get these opportunities."
In addition to a meticulously selected, tailor-made staff, EDGE does its utmost to solve the logistical, legal and financial hurdles that can hamper the players' progress. By reducing as much as possible the external factors that could interfere with their mindset, the future champions and their entourage only have to worry about purely tennis aspects on the court. "As with the Black Hussars of the Third Republic, our role is to accompany each of our players to the top of their abilities, whether it be Top-100 for some or Top-10 for others, depending on the potential of each individual," explains Daniel-Sacha.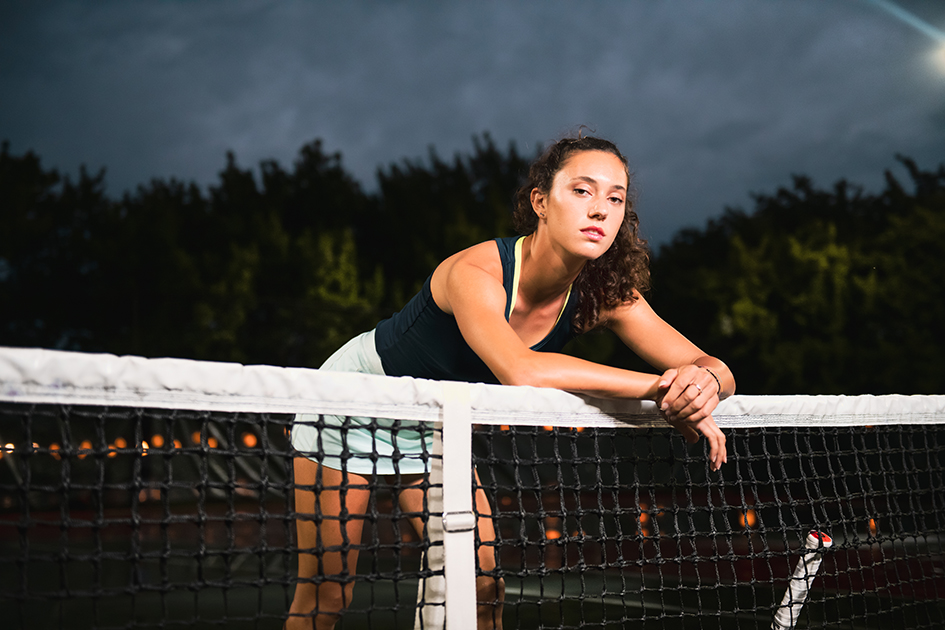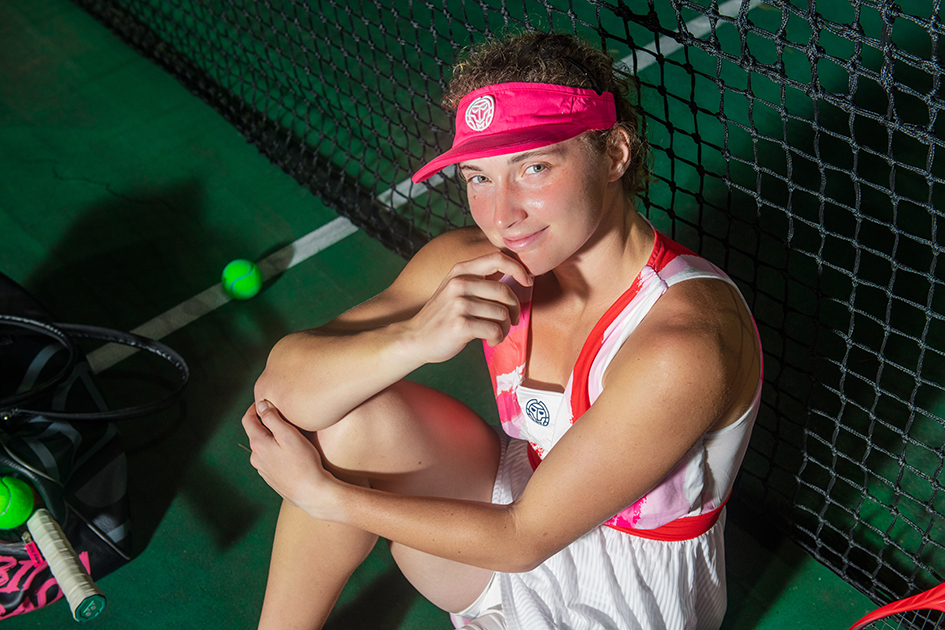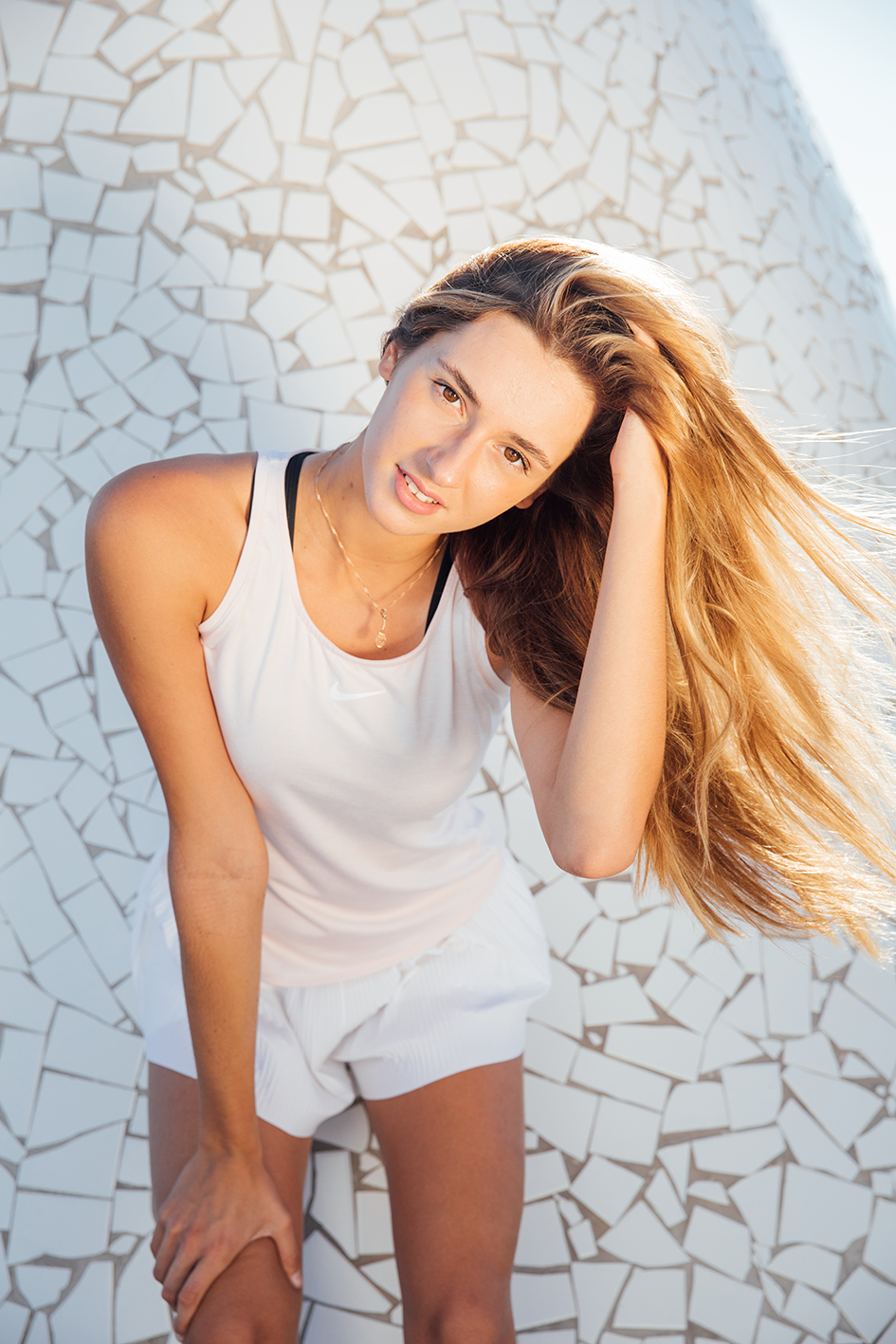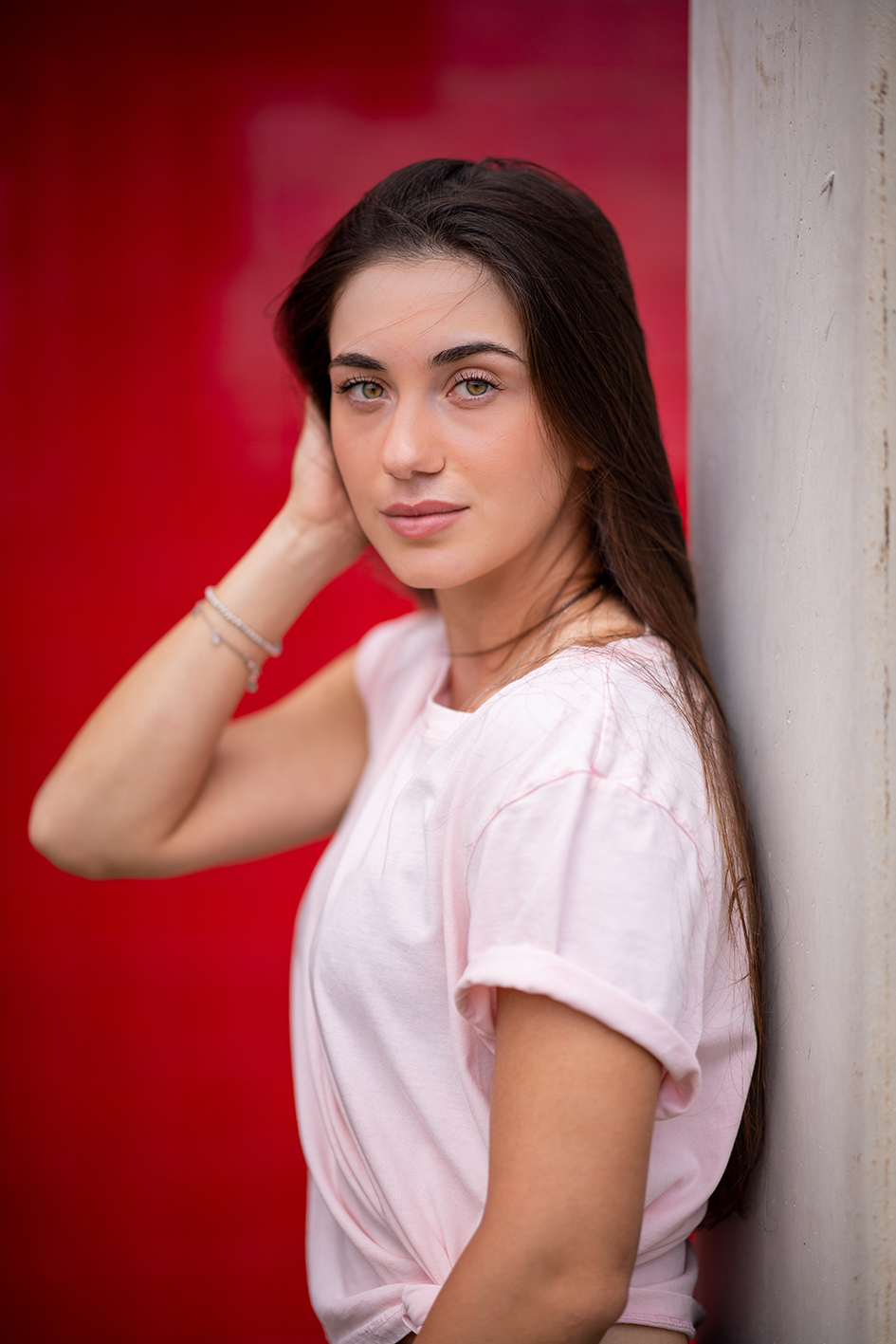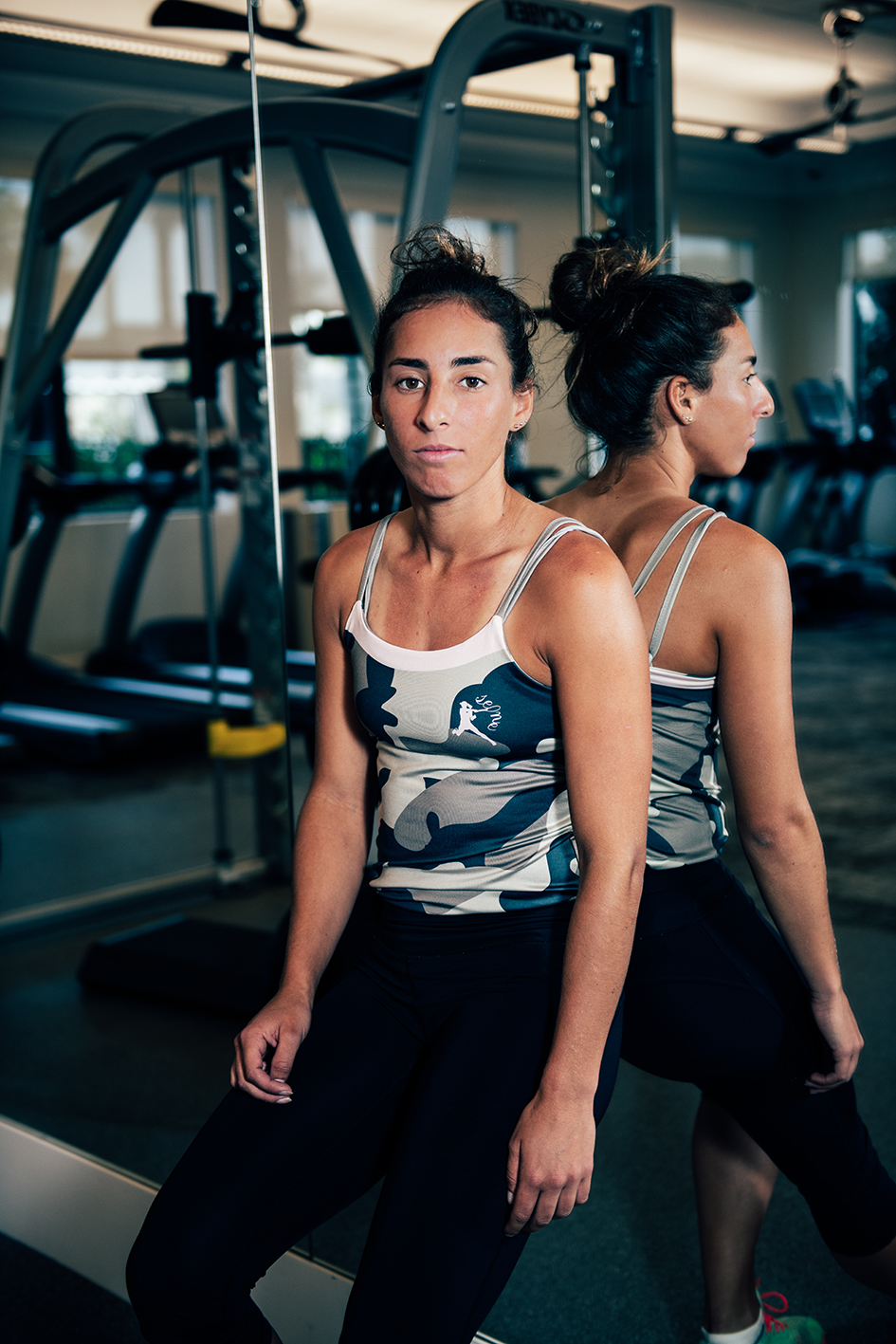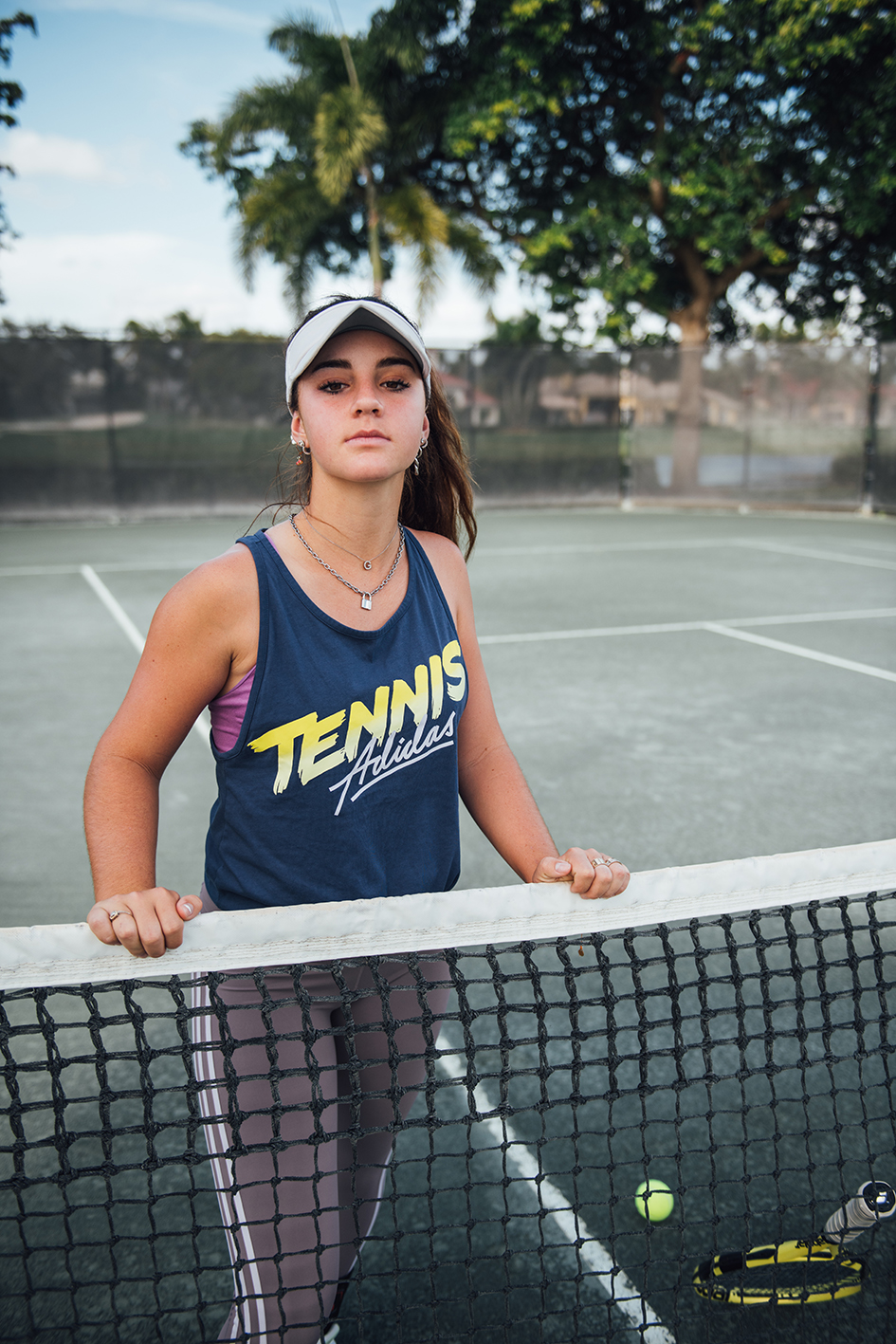 A Method That Is Already Bearing Fruit 
Although a newcomer among sports agencies, EDGE has reaped more than encouraging initial results. One of its young protégées, 17-year-old Belarusian Kristina Dmitruk, won Wimbledon in the junior doubles in 2021, and a few months later reached the singles final at the US Open in the same category. These achievements would never have been possible without the support of EDGE: "Her family didn't have the financial means, it was a complex situation and her future was in jeopardy. Until last year, she had only played ITF tournaments in Eastern Europe, the most 'western' one being Prague. The Belarusian Federation would not help her to play in the Orange Bowl as they have limited resources being to share between various players. She had never taken part in a Grand Slam and was given different coaches to share with the other players. Following our agreement, the former coach of two world #1 players, Victoria Azarenka in singles and Max Mirnyi in doubles, agreed to become her full-time exclusive coach," recounts Daniel-Sacha. 
Among the more fortunate youngsters, Frenchwoman Carole Monnet was also lucky enough to cross paths with EDGE on her way. Born in Ukraine and placed in an orphanage, the young girl was adopted as a child by a family from Toulouse. Bitten by the tennis bug which she discovered at the age of 9, she quickly swore allegiance to the sport. "Her amazing potential soon exploded. She enjoyed a meteoric rise as a teenager. She won Tennis Europe at 16 and was 30th in the junior rankings. In the last two years, she received a wild card from the French Federation to play the qualies at Roland Garros and went through the 1st round each time," recalls Daniel-Sacha. But at the dawn of her 18th birthday, Carole went through a very difficult time. Her parents wanted to take control of her career by dictating their own choices. Stifled by this heavy climate, Carole had no choice but to leave her family and live her tennis project to the full. She and her long-time coach Hervé Romain set off on an adventure, scouring the tournaments with meager financial means. A life of hardship forced them to sleep several times in their car or on airport benches. "We heard about her situation through several French coaches based in Florida who knew Rick and his team. We were put in touch quickly and then drafted an agreement with them. At the end of 2019, we arranged a full stay in the US for their off-season. Rick Macci spent quite a bit of time with Carole and Hervé in his academy. Then we signed the final version of the contract all together. Everyone was delighted. Helping someone like her, who is so worthy and grateful, was a real honor. That's what EDGE is all about," says Daniel-Sacha. 
The next step for EDGE's strategists is to chart the ideal path for Carole, Kristina and the other players in their wake to the world's elite. With a carefully crafted schedule for each player and wild card opportunities, Daniel-Sacha and his partners have a clear understanding of the best ingredients for boosting a career. "For example, we have partnered with several tournaments around the world (France, Switzerland, US…), of different ranks in both ITF and WTA." 
With its network of coaches and training bases, EDGE allows its residents to hone their skills on all surfaces and adapt to different weather conditions. "Our headquarters are in Florida at Rick Macci's academy. Our full-time fitness expert, Julien Borduge, who supervises the preparation of each girl with her own coach, travels between France and the US to organize block training sessions. He also accompanies the youngsters to some tournaments. We are present in various strategic locations around the world thanks to the agreements we have signed locally. In Europe, we are based in Heidelberg (home to one of the most renowned German clubs) via an exclusive partnership with two amazing former WTA-Top-50s whose company offers dedicated services to our players and used to sponsor Les Petits As. We are also established in several locations in France and Switzerland. And then, there are more exotic destinations such as Costa Rica, Brazil or the Bahamas, where my friend Clément and I spend most of our time." 
In an era dictated by financial interests from which tennis does not escape, EDGE's approach is surprisingly unique. A bet full of hope for those budding champions who are deprived of the necessary human and financial support to accomplish their dreams.