Double
 

Trouble:

 

Lea Van Der

 

Zwalmen,
Rackets World
 

Champion
and Real Tennis World Number 2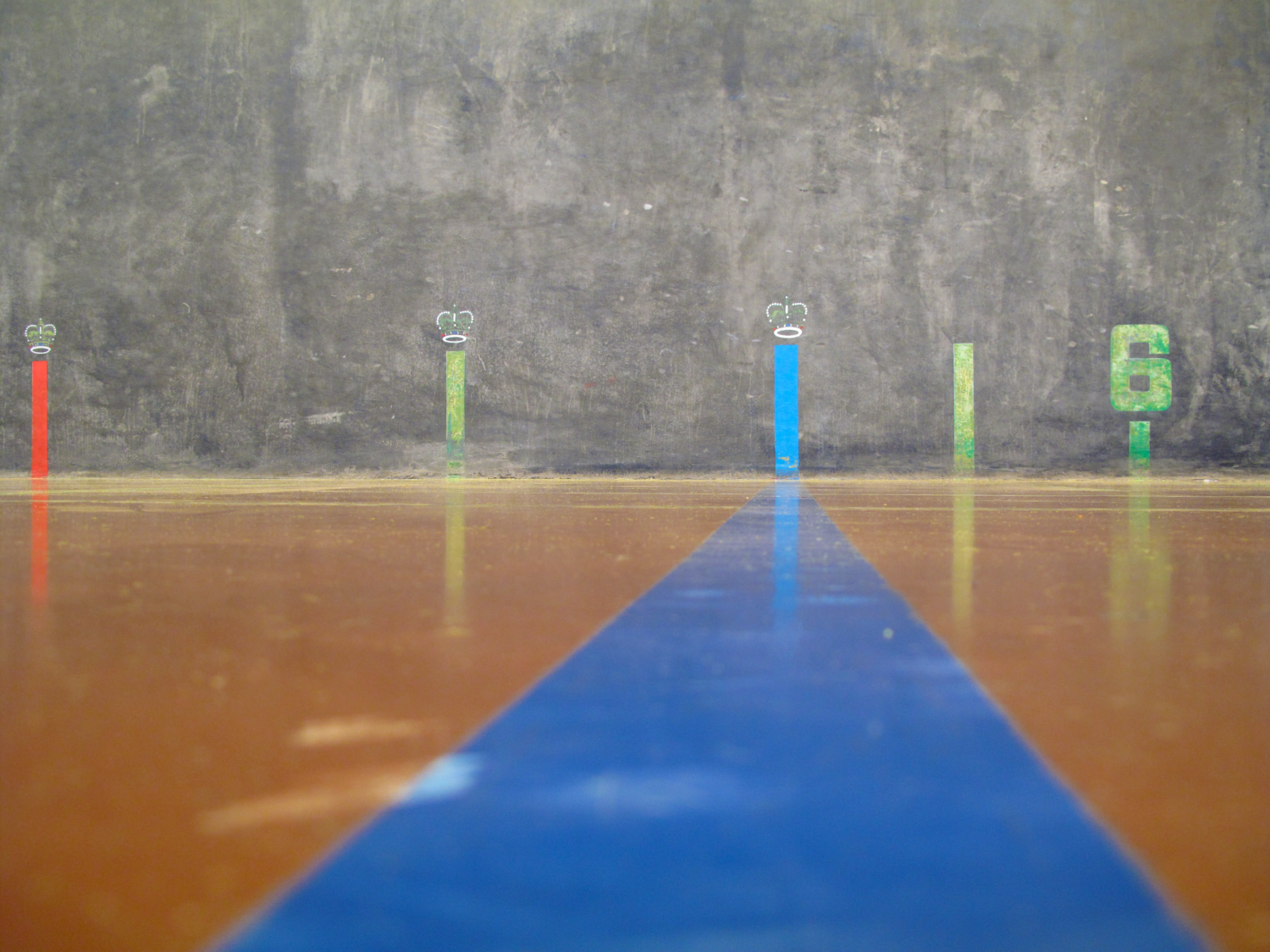 Some people seem to be good at everything they do; Lea Van Der Zwalmen is one such person. The current – and first-ever – ladies' World Champion in rackets (the precursor to squash), is also ranked number 2 in the world in real tennis (the original racquet sport). Lea has been training for these moments her whole life.
Born in Leuven, Belgium, Lea moved to Toulouse, France at the age of 2 when her father accepted a job there. She played a variety of sports throughout her childhood, but it was a nudge from her father that got her involved with squash; there, her talent shone through. By 2012, she was captaining the French Junior Team in the World Junior Team Championships, and two years later, she won the French National Junior Championship. Around this time, Lea's father's job sent the family to Bristol, England. Most teenagers would think moving to a new country with a different language would be a nightmare, but not Lea. She viewed the change as a reset: "This was a life-changing moment for me. Life in Toulouse was challenging, I didn't feel fulfilled in the classroom and, despite my success, I was lacking motivation in squash. I was a badly behaved teenager making the wrong choices. I was desperate for a fresh start." A fresh start is exactly what she got. 
When her family arrived in Bristol, Lea had the opportunity to apply to the prestigious Clifton College through sponsorship from her father's company. After an arduous application process, she was accepted, and two days after classes started, she took up rackets for the first time. "I remember being asked about my squash background and whether I would be interested in trying rackets. I said, 'Of course!' – not knowing in any form what rackets was!" Lea remembers. Despite Lea's squash pedigree, the French junior champion had a rocky start with rackets, struggling to figure out the antiquated game's many intricacies. But not one to be half-hearted about anything, Lea persevered with her new fascination. "I was lucky to live 5 minutes away from the court, so the coach eventually gave me a key and I played after school and on weekends," she says. "I was a little obsessed: I played every day during my breaks, even for just 15 minutes to hit a few serves or discuss tactics with the coach." As squash once had been, rackets became Lea's new passion. During her time at Clifton, she went undefeated in every tournament she played, and by 2014 – after less than two years of playing – she won the British Schoolgirls' Championship in London. A year later, she went on to win the first-ever Ladies Rackets World Championships, officially making her the best player in the world. In the six years since she first garnered that title, she has yet to relinquish it.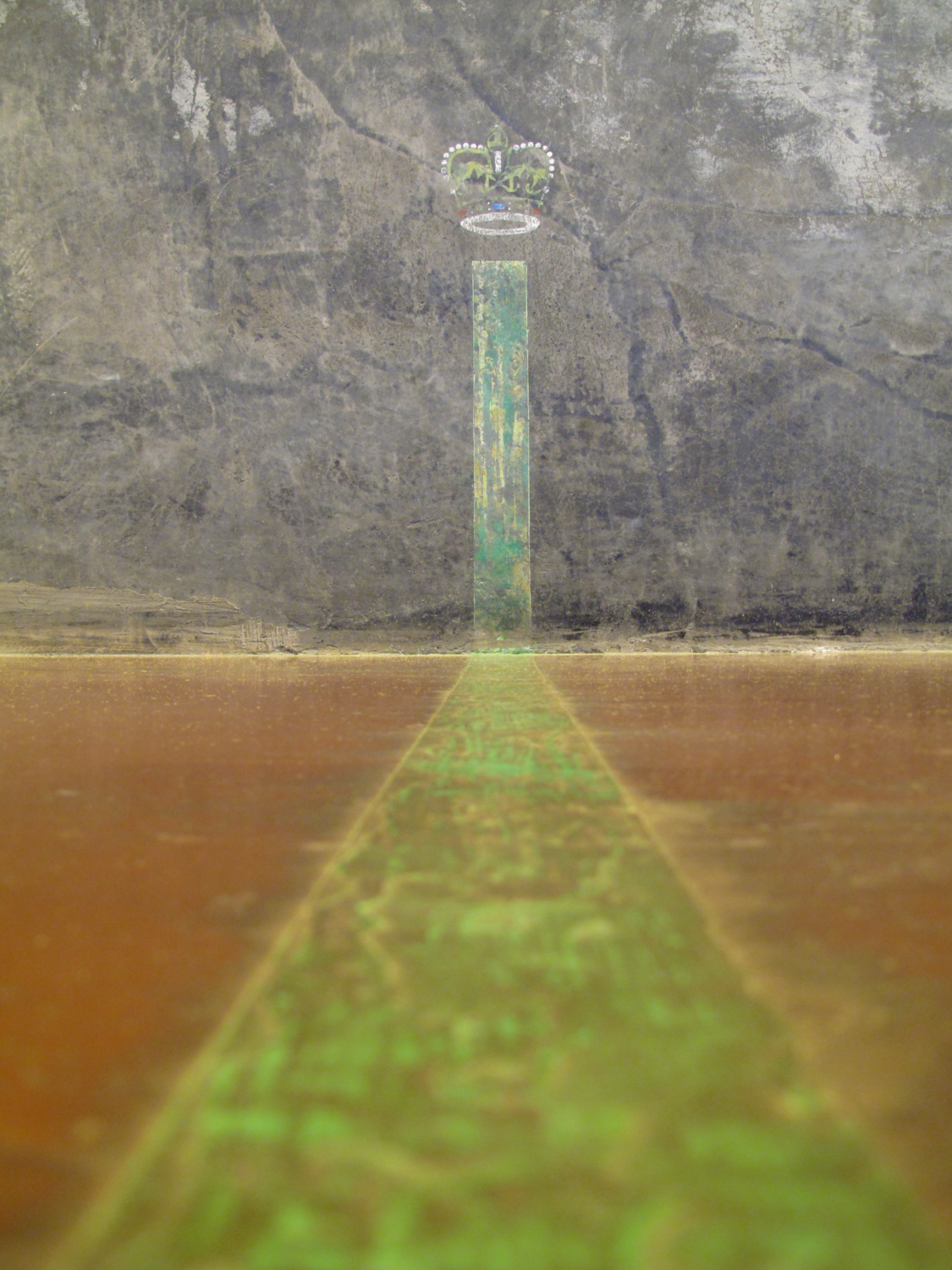 After an unparalleled stint at Clifton, Lea moved onto the University of Nottingham. Not her first choice for university, she did not feel quite right during her first term; although she was doing well academically, she did not find her footing with university life. "I was bored, uninspired, and lonely," she says, and she was on the verge of dropping out. However, her father advised her otherwise, saying, "Graduating was like getting a stamp on my 'passport of life'; it just needed to be done. It was up to me to make it as rewarding as possible." This advice lifted Lea's spirits, and she turned to the thing that had gotten her through other tenuous times: sport. Soon, she began making the lengthy commute from Nottingham to London on weekends to resume her training in rackets, playing at the legendary Queen's Club where, not a year earlier, she had been crowned World Champion. Reinspired, Lea found herself travelling around the country to play a range of opponents on different courts, all while remaining a standout student.
By 2017, it was time for Lea to defend her World Championship title. The final was a blowout, and she retained her title easily. Rather than take a moment to revel in her accomplishment, Lea had other plans: "I realised I needed something more. I needed another challenge because ladies' rackets wasn't enough – there was no one else on the tour pushing me. That's when I thought of real tennis. That day, I decided that challenging Claire Fahey for the real tennis World Champion title would be my next challenge." Only a day after holding onto her title, the ladies' rackets World Champion showed back up at Queen's Club, but this time to pursue real tennis.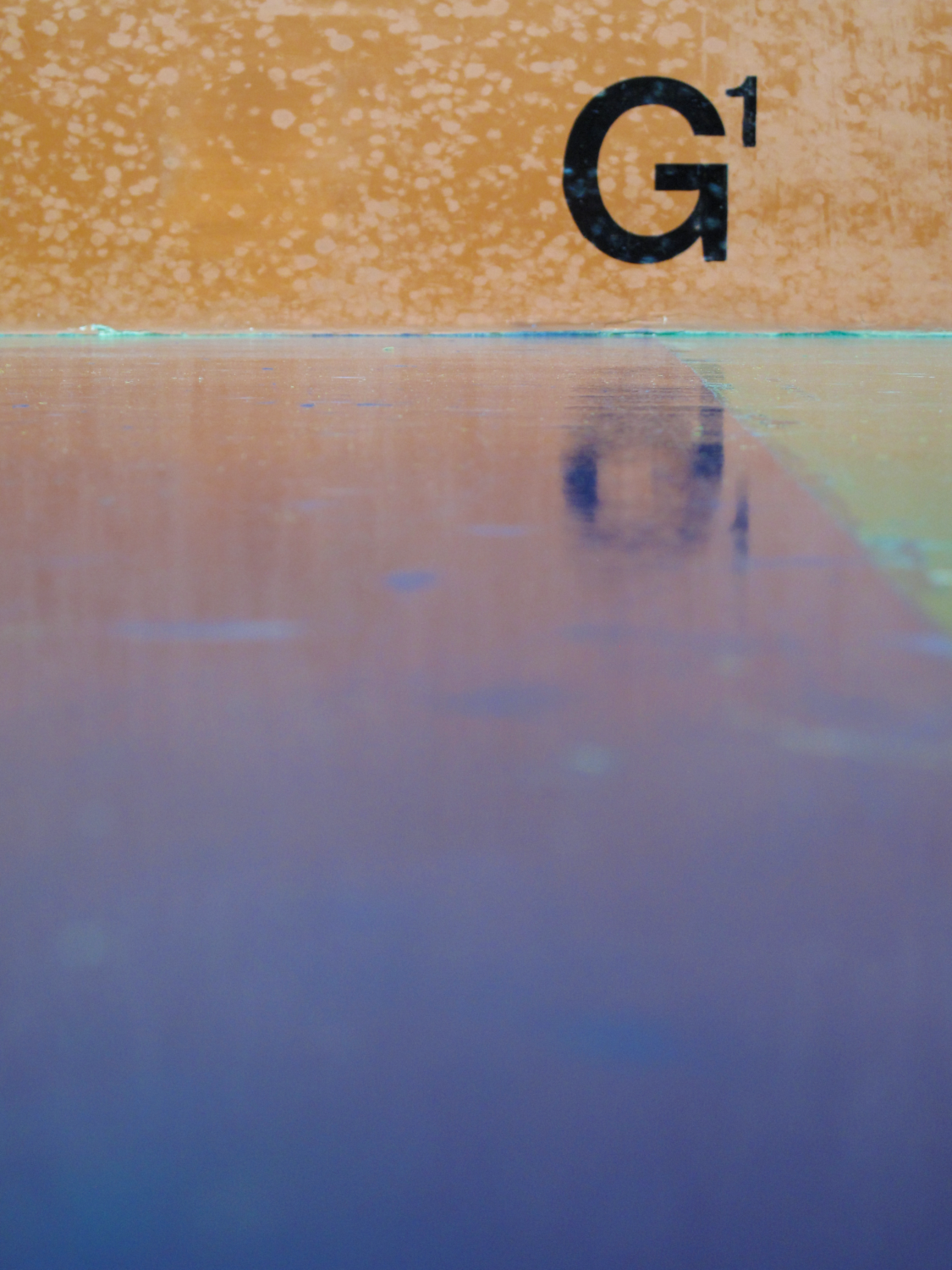 After she finished her second year at university, Lea spent the summer on the real tennis court every day, sometimes upwards of four hours. With the help of the Queen's Club Foundation, the Dedanists' Foundation (an organisation dedicated to getting young people involved in real tennis), and later the Comité Français de Courte Paume (CFCP), real tennis became what inspired her. Training with the same fervour she once had in squash, and later rackets, Lea was now a bona fide real tennis competitor. Thanks to her obsessive training, she went from top 50, to top 20, to number 2 in the world within months – all while remaining a full-time student. Even while participating in an internship in Germany (a country with no real tennis courts), she managed to fly to London regularly to continue training. After graduating from Nottingham in 2019, the racquet sport wunderkind decided to pursue her Master's degree in Economics at the University of Leuven, in the city where she was born. Despite being in yet another country without a rackets or real tennis court, Lea did her best to keep up her training, but her intense graduate-level course load proved to be too much to balance, and she made the tough decision to put sport aside for the upcoming season to focus solely on her academic life while completing her degree. But there was another challenge looming on the horizon that nobody prepared for: COVID-19. 
By March 2020, though her Master's was beginning to wind down, Lea found herself again at a crossroads: her University had moved online, she was living in Hamburg with her family, and she had lost all motivation to train. Instead of turning her focus back to sport, she was preparing for a semester in China. But like it did with so many things, the pandemic put an end to that, and she was crushed. Alas, when one door closes, another opens, and soon enough she had an opportunity to get back into the real tennis world. Chris Ronaldson, a former World Champion, was in charge of helping a new court in Bordeaux get off the ground. As there is only a new real tennis court built every 15 years or so, Lea was thrilled when Ronaldson reached out and asked for her to be part of the team in Bordeaux. As she finished up her Master's thesis, she returned to France where, as she describes it, "Jeu de paume is so underdeveloped compared with the UK. I felt that I could try and play my part in making a difference in the ongoing efforts to promote real tennis in France where the game was invented." More lofty goals, and more goals accomplished for the racquet sports champion. The court of Bordeaux is now up and running and, despite multiple lockdowns, has garnered an active membership and hired a head professional in Nicky Howell, the men's world number 5. Since September 2020, Lea has been training in Bordeaux, helping to keep things at the club running smoothly, as well as working full time at a job in her field.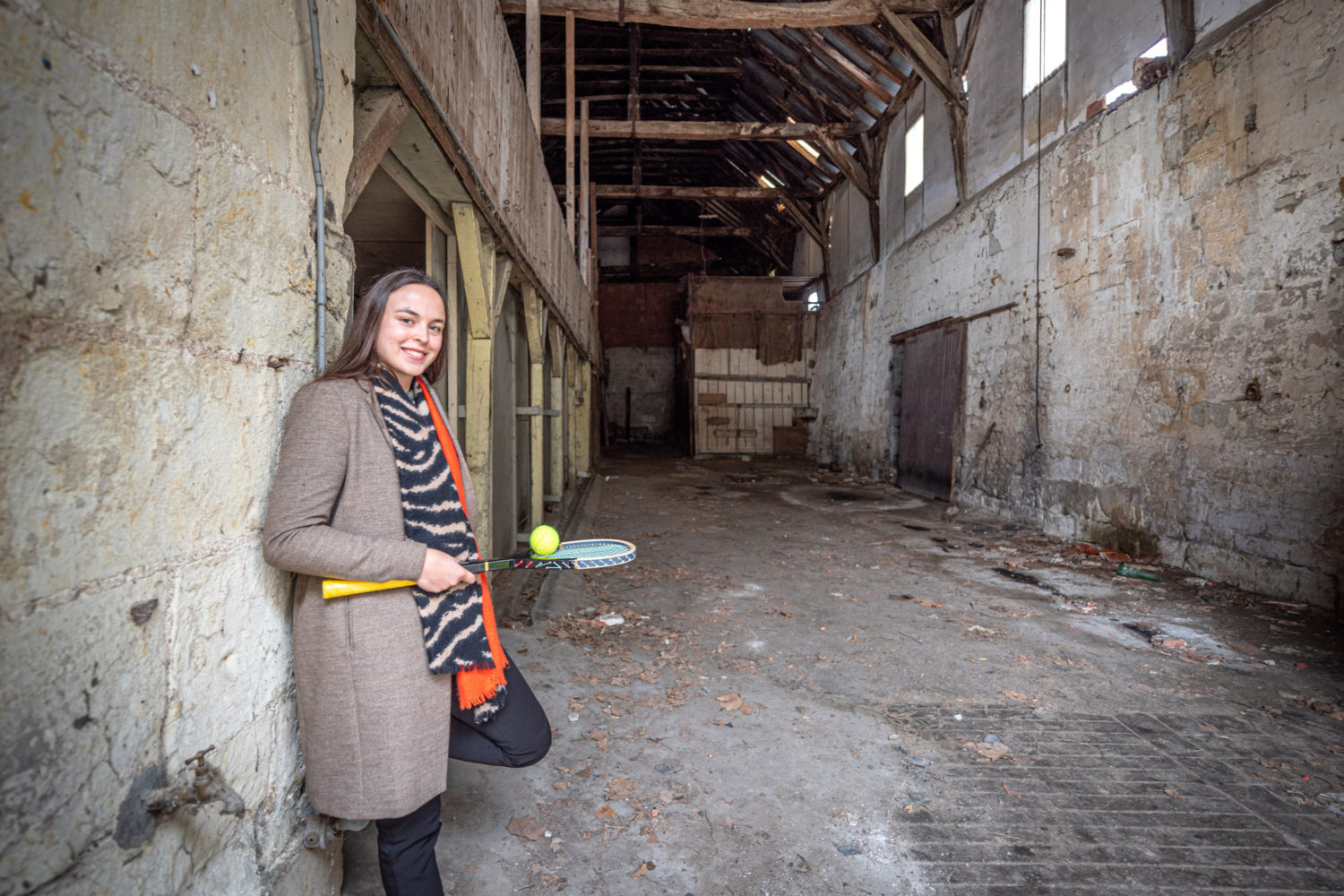 In her ambassadorship of the game, Lea has not stopped at revitalising Bordeaux. She is also working with members of the Comité Français de Courte Paume Thierry Bernard-Tambour and Simon Berry to reinvigorate a dilapidated court in Chinon, as well as to transform the court in Pau, which, despite having an active membership, does not count as a real tennis court because of its dimensions (it is considered a Basque trinquet). In her role with the CFCP, Lea is doing her best to sell the idea of the revitalisation projects and drum up donors. She notes how lucky she is to have an employer who is understanding of her double-life and is interested in her success. Moving forward, Lea aims to, "Become the first person to be both the rackets and real tennis World Champion in the same season." She currently stands as the best chance for a French person to claim the real tennis World Champion trophy since Pierre Etchebaster who, after first winning the World Championship in 1928, held onto it for an unprecedented 26 years, relinquishing it only upon his retirement. The Frenchman is widely regarded as one of the game's all—time greats, and Lea hopes to follow in his footsteps. She also hopes to channel Margot from Hainaut, who was one of the game's greats during the 15th century. Margot was not just one of the first-ever recorded women to play real tennis, but she is also one of the first sportswomen in general. Her prowess at the sport gave her opportunities never-before allowed to women, and her impressive skill led her to beat the greats of her time – all of whom were men. 
If obtaining the real tennis World Champion-ship title wasn't enough, doing it in the same season as winning the rackets World Championship title adds extra complexity to the challenge. Etchebaster and Margot have carved out a solid path to follow, but they also leave big shoes to fill. More lofty goals for the girl from Leuven, but there's one thing she has proven time and again: if there's a will, there's a way.  
Story published in Courts no. 1, summer 2021.