Crafting an Icon:
How Minoru
 

Yoneyama Built Yonex
from a Single Motor into a Global Tennis Force
Yonex continues to shape tennis history as it celebrates its 75th anniversary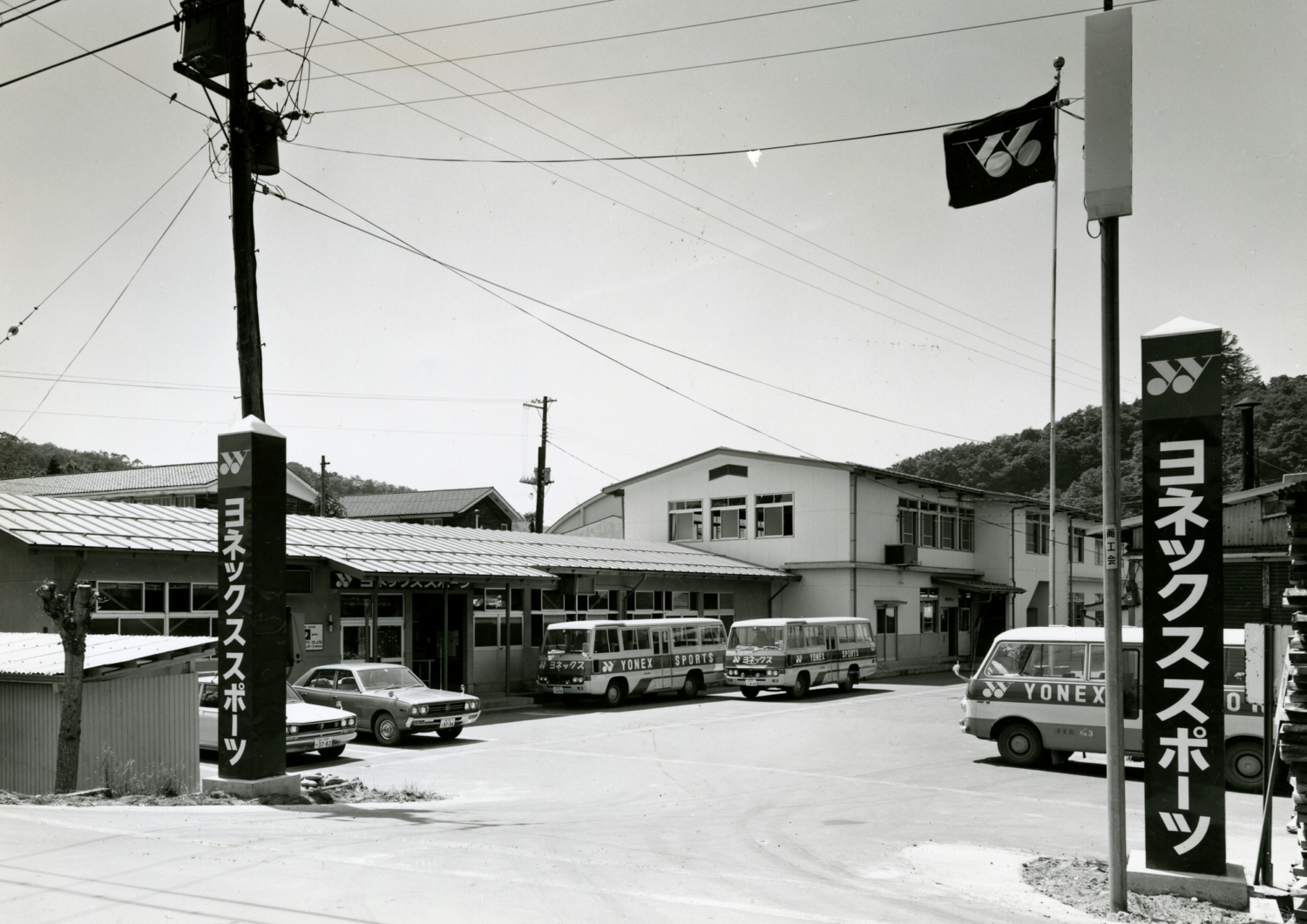 The white, wild winters of the Niigata prefecture in Japan may not appear to the outsider as the perfect tennis climate, but to Minoru Yoneyama, Yonex's legendary founder, there was a correlation to be made. The powerful terrain and mountain tranquillity of his homeland lent itself to engineering success; that engineering success, in time, would blossom into a racquet manufacturing empire that would influence the global sport of tennis in all its sunny corners.
Discipline, creative ingenuity, and a desire to unite. Those are the tenets that projected the image of Yoneyama and his company from chilly Niigata to the sun-streaked clay and grass courts of tennis hotbeds like Miami, Monte-Carlo, Melbourne, and nearby Tokyo, where Yonex would rise to expand its influence over the world of tennis. 
Today, Naomi Osaka swings her mighty EZONE 98, and the world looks on in rapture. Stan Wawrinka unleashes a booming backhand, a visceral shot if there ever was one, then points to his temple with his right hand while brandishing his VCORE PRO 97 in his left. Yonex travels well – the brand has come a long way from its humble beginnings.
It was not an easy road, and this is not a fairy tale. Rather, it is a story of survival, of loyalty and heritage. When Minoru Yoneyama returned to his homeland after World War II it was with the heaviest heart, for he did not just carry the horrors of war in his mind, he had also lost his father while away. But his father, who had owned and operated a wood sandal factory, had left Minoru the tool that would set him off on his journey: a motor to cut wood.
From this single motor, first put to use 75 years ago, an empire would be forged.
Yoneyama used the engine to begin his foray into the wooden float business, and the enterprise thrived until modern advancements – namely, plastic floats – forced him to consider alternatives. The setback would stifle him, but Yoneyama was determined. His challenge was viewed as an opportunity to evolve and Yoneyama vowed to never again be trampled by technology's ruthless cadence. Instead, it was decided: he would not fear the change, he would be the change.
Relying on engineering expertise, Yoneyama's fledgling company would seamlessly shift into making badminton racquets as the sport was taking off in 1957. The motto: "The toughest situations create the greatest chances."
The Yoneyama Sports Company was officially born in 1957, and though there were many uphill battles to be fought over the next decade, the company, guided by the principles of Monozukuri, a Japanese form of craftsmanship that places more emphasis on the skills than the craftsman, began to prosper. Monozukuri, a rich Japanese tradition, calls for respect for materials and their origin. Knowledge is placed on a pedestal, as are the original cultivators of the craft.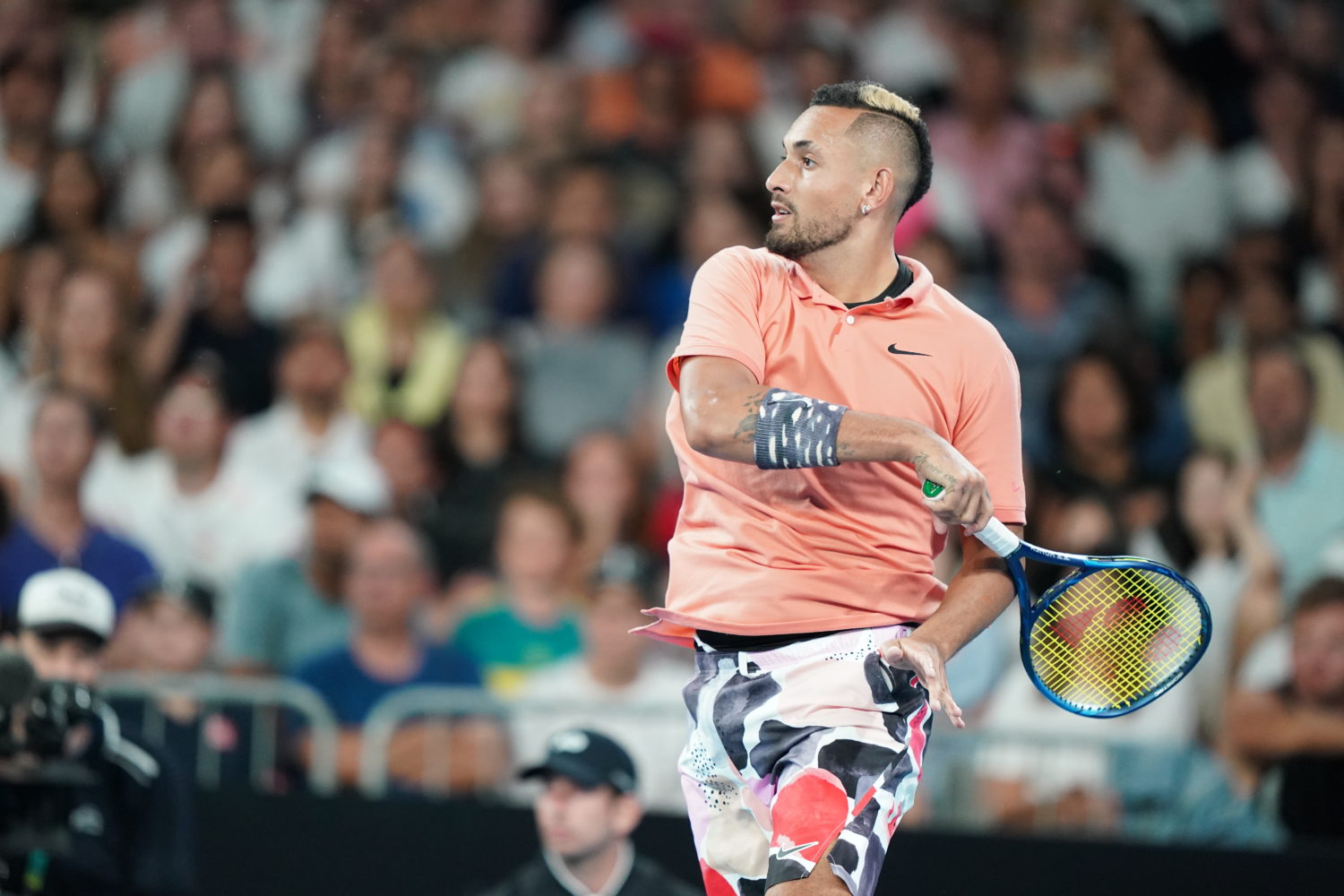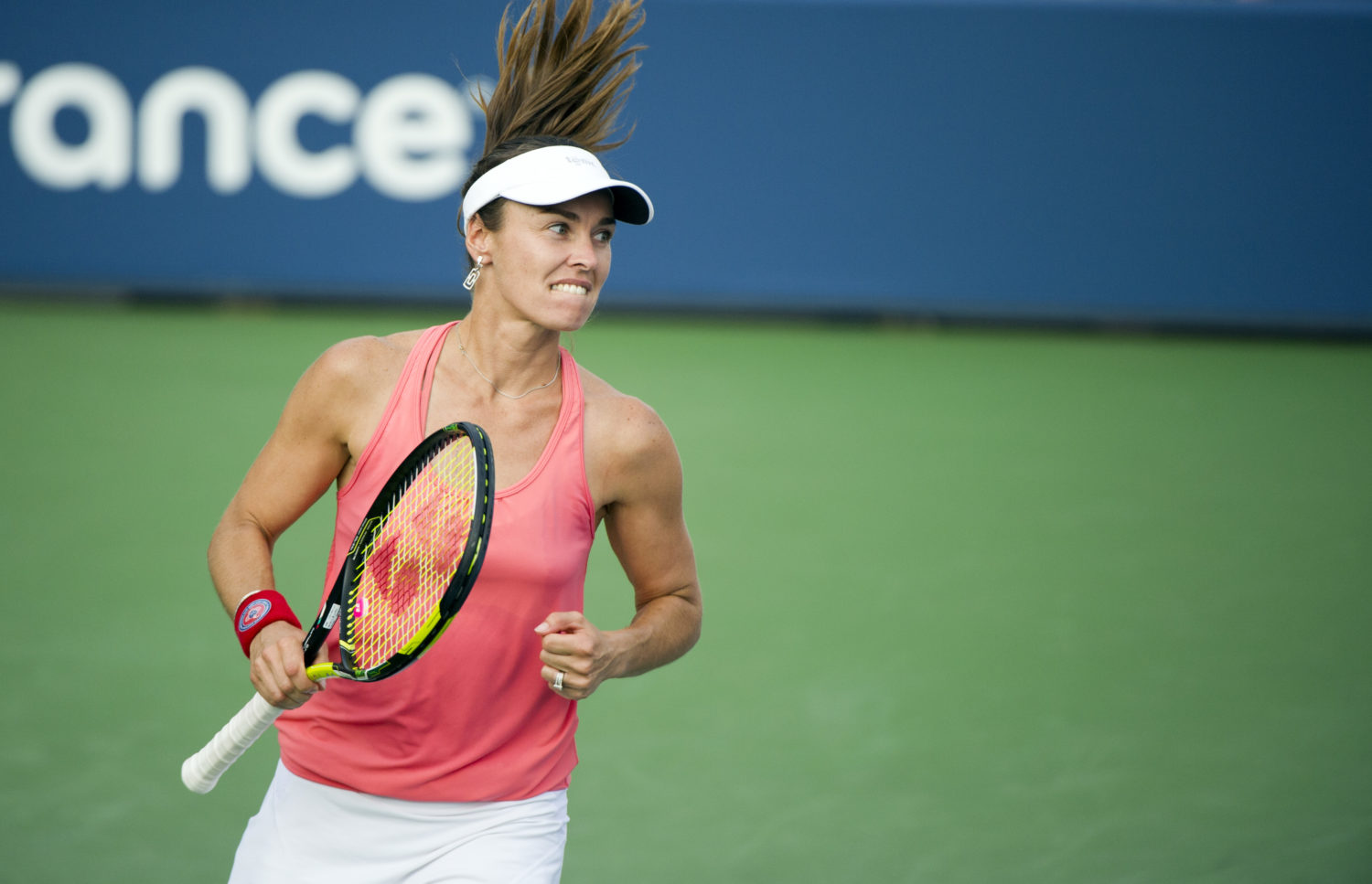 Badminton was at the core of the business in the 1960s, but Yonex's fortunes were altered dramatically when the pioneering Yoneyama made his next bold move. Advancements in tennis, a sport that was capturing the imagination of the public at the advent of the Open Era, would begin in earnest in 1969, when the ground-breaking T-7000 racquet was released. In the ensuing years new technologies would be added – namely the "Oval Pressed Shaft," or OPS, which improved stability – and in 1974, for the first time, a Yonex racquet was placed in the hands of the great Tony Roche.
Not only did Yonex have a foothold in the tennis world, but they had also added one of the Aussie greats to their stable. It was just the beginning of a long history of collaboration between the brand and legends of tennis.
As the company continued its rapid ascent, one key truth remained constant for Yonex. Production would always take place in Japan, on the land nurtured by the biting climate of Niigata, by artisans faithful to the tenets of Monozukuri, and loyal to the needs of the Yonex customer. In an age of offshore production to cut costs, this intransigence was a rarity among producers in any industry, especially tennis. This was the spiritual contract Yoneyama, who passed away at the age of 95 in 2019, signed in blood, sweat and tears. A tradition honoured for 75 years, which continues into the future… 
In 1974, the same year that Roche joined the brand, Yoneyama sports officially became Yonex. Y-o-n-e for Yoneyama with an extra "X" added to provide the infinite – the X-factor.
Thirty years had passed since Minoru Yoneyama's return from World War II. In those three decades Yonex had achieved incomparable success, but the best was yet to come.
In 1980, the iconic ISOMETRIC square-shaped racquet head was released to the world, and two of the greatest legends in the sport demonstrated their belief in the Yonex name by signing on to play with the brand. Billie Jean King, 20-time Grand Slam champion and legendary activist, was pictured on the cover of the 1980 Yonex catalogue, swinging a graphite Carbonex racquet. One of the most influential women in the history of sport was swinging a Japanese work of art – it was a giant step forward for the brand.
Even more colossal: In 1982, Martina Navratilova switched to the Yonex R-7 and promptly became the first player to claim a Grand Slam title with Yonex in her hand. The race for the sweetest sweet spot was on and Yonex had its lead horse Navratilova, galloping out in front of the pack. Consisting of a superlight blend of special graphite and fibreglass, the cutting-edge R-7 offered quickness, power, control, and flexibility. It was the ultimate performance racquet, held by the sport's ultimate performer at that time.
A year later, Navratilova won singles and doubles at the Australian Open, Wimbledon and the US Open, all with the new best-selling Yonex R-22.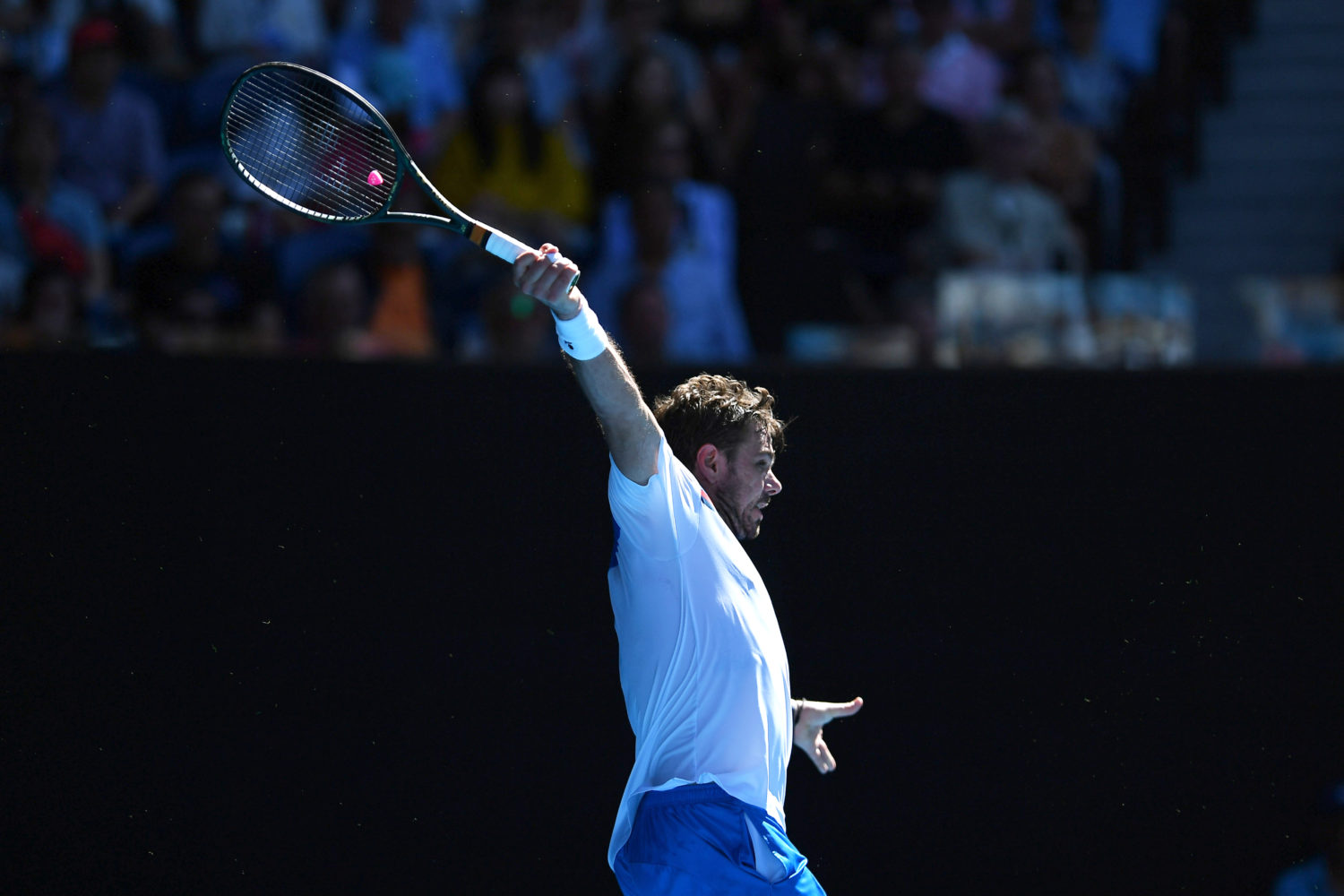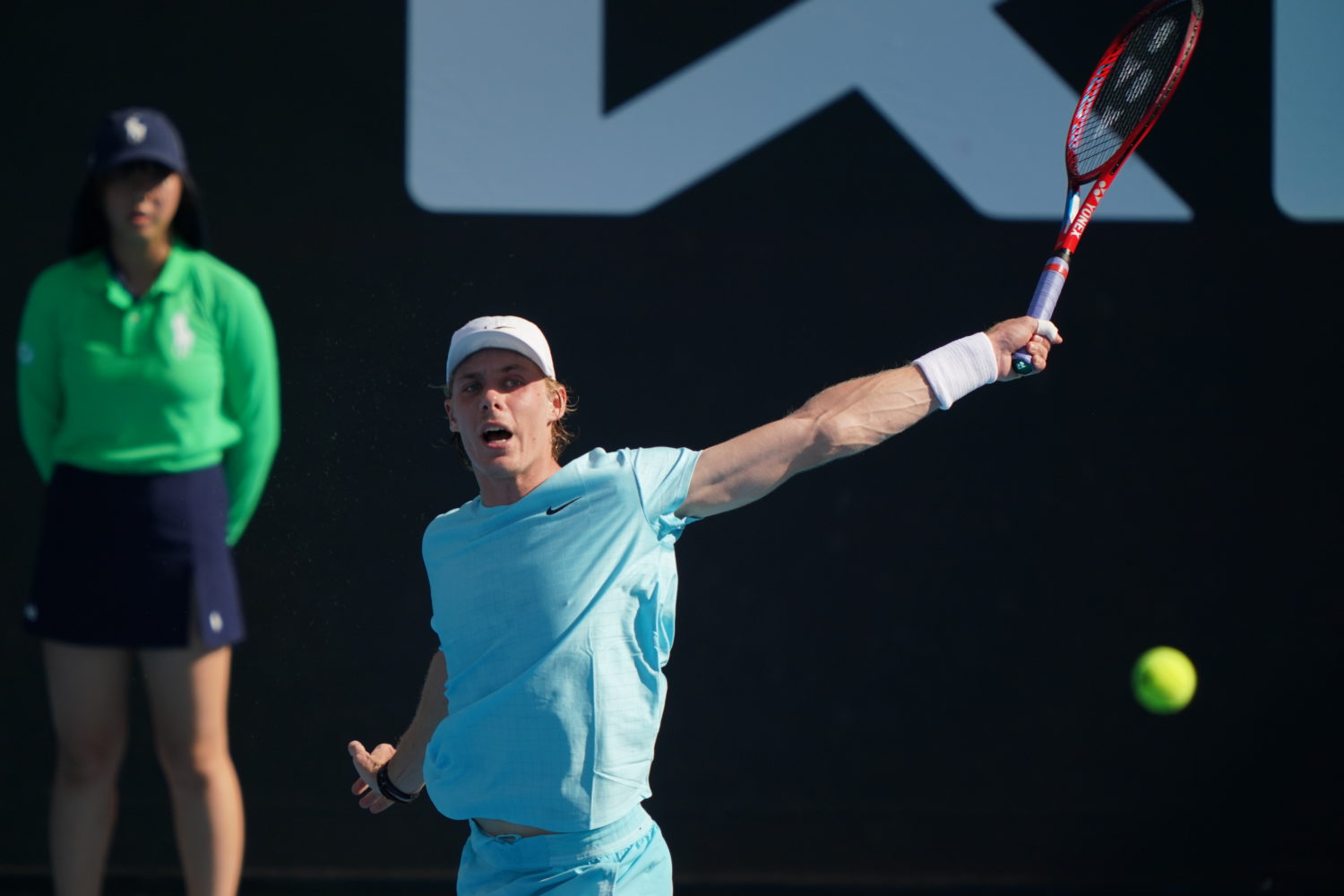 Success did not change Yoneyama. He remained steadfast in his pursuit of quality craftsmanship. His refusal to rest on his laurels kept Yonex in constant touch with new ideas and innovations that propelled the company forward. His loyalty to the tenets of Monozukuri kept Yonex grounded in its roots and enabled tight, flawless production that became popular not just with elite pros like Navratilova, but a growing cadre of devotees who enjoyed the game recreationally, all over the world.
Yonex transitioned seamlessly into the 1990s, with Navratilova locking down her record ninth Wimbledon title in 1990 – an iconic moment for a player and her racquet if there ever was one – while a young Monica Seles (with her wide body Yonex RQ-380 in her two fists) became the youngest female player to achieve a World No.1 Ranking in 1991.
Already established in badminton and golf, Yonex would develop its first snowboard in the 1990s. A shrewd – and cool – crossover move!
But tennis was always a driving force for the brand and a way to connect with a global customer base. Martina Hingis, the incomparable Swiss Miss, utterly watchable and preternaturally talented, made tennis into a teachable moment for all viewers. How could a kid demonstrate such uncanny court craft and guile? In an age of giant hitters, Hingis used timing and technique to become the youngest Grand Slam champion in tennis history.
With Yonex by her side Hingis would stand the test of time. She earned 25 Grand Slam titles across singles, doubles and mixed and held the No.1 singles ranking for 209 weeks. Not quite on a par with Navratilova's 332 weeks at the top, but nothing to scoff at either.
Seles and Hingis helped young players identify with the Yonex brand, and a hardcore young Aussie, brash, bold, and boisterous, continued that trend in the early 2000s: Lleyton Hewitt and his Yonex were known for pinpoint control and precision, but his most important attribute was his capacity to fight. Yonex, by default, became an extension of that ethos, and a long line of pugilists, from Navratilova to Seles and Hingis to Hewitt and Wawrinka, they all have that in common: winning is a right, and for that we must fight.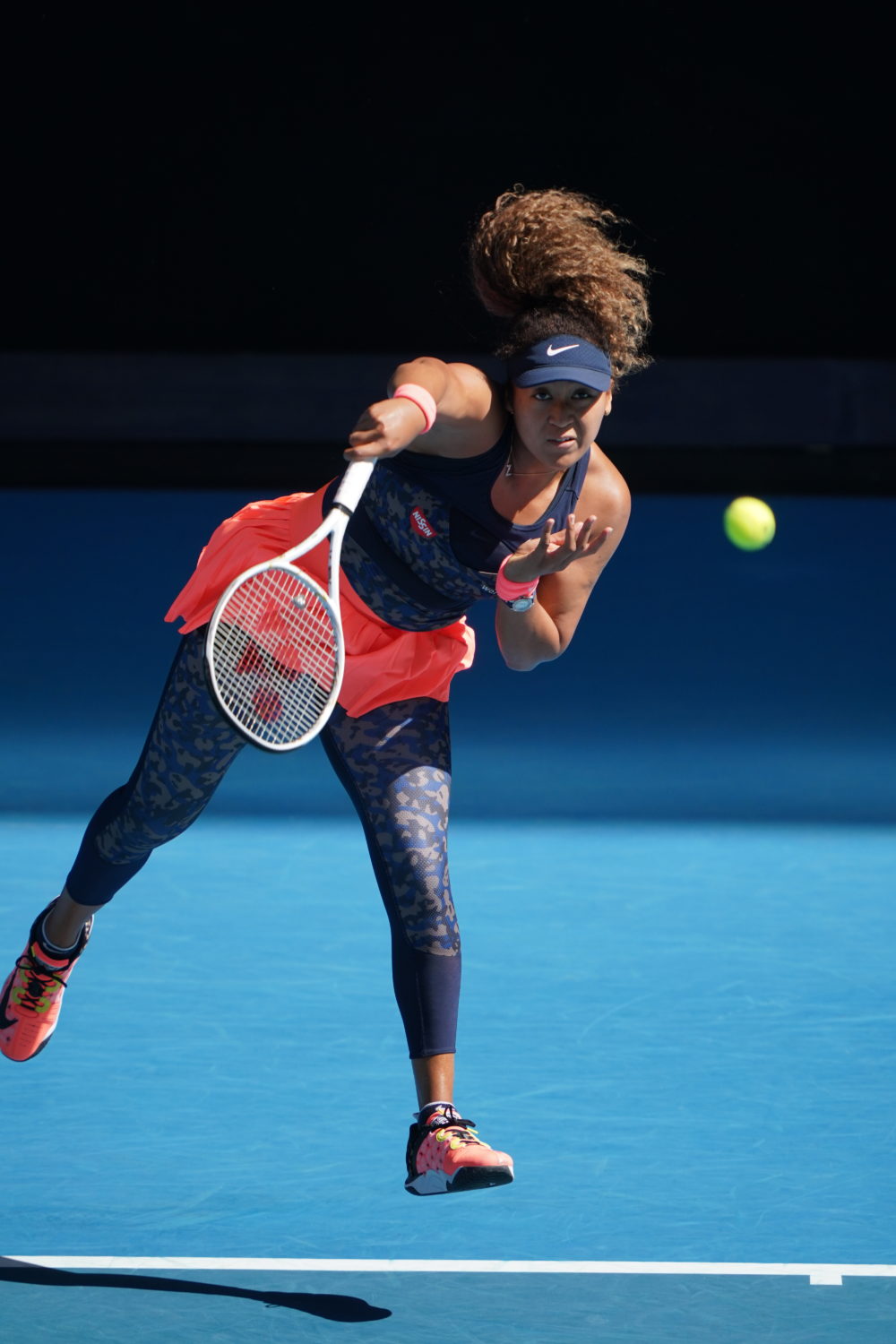 Today, as Yonex celebrates 75 years of dedication to craft, a new cast of characters drives the company forward. With personalities that transcend the sport, and skills that boggle the mind, characters like Stan Wawrinka, Angelique Kerber, Nick Kyrgios, Belinda Bencic and Denis Shapovalov delight fans with their artistry and panache.
And then there is the ultimate symmetry, made possible by Naomi Osaka. The Japanese megastar marches to the beat of her own drum as she revolutionizes the women's game. Osaka is the first Japanese player to win a Grand Slam title and the first Asian player to ever hold the No.1 ranking. Humble by nature, but mysteriously alluring, the four-time Grand Slam champion has created a full-circle moment for Yonex. A Japanese phenom clearly enjoying her moment, Osaka and Yonex (her longest-standing sponsor, backing her from her junior days) tackle the sport together – she is the beacon of light that shines from Japan – and Yonex is the brand that gives her the light to shine.
The collaboration is the perfect way to mark an anniversary, as a new era begins… 
Story published in Courts no. 1, summer 2021.