Courts Magazine Travel
Eat. Play. Love.
A travel guide for tennis-lovers
by Mayleen Ramey, host of Racquet Roadtrip.
I can't remember a time when I wasn't travelling or playing tennis. My childhood as a competitive tennis player and career as a TV host are filled with memories of courts and planes. 
Unable to travel during lockdown, I started exploring destinations a little closer to home and realised some of the most beautiful places to play were in my very own backyard. Discovering dream courts and the surrounding areas became an adventure in itself that I look forward to sharing in my new travel show, Racquet Roadtrip. 
Here are some of my favourite finds in Los Angeles: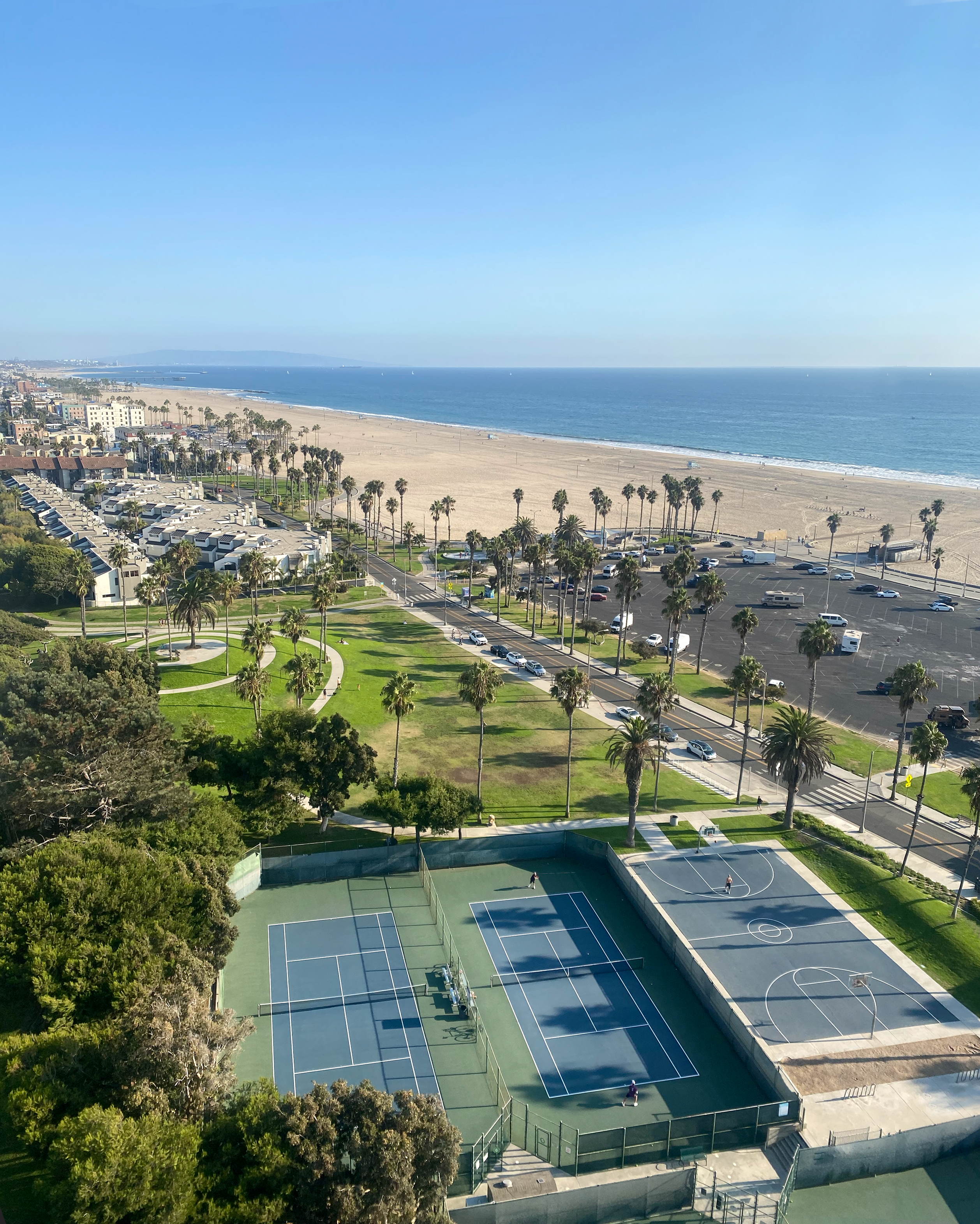 Santa Monica
Ocean View Park
As Angelenos, we are fortunate to have perfect weather year round and a variety of public tennis facilities, but none are as perfectly located for a California beach experience as Ocean View Park. These courts are the closest you can get to playing tennis in the actual sand. This 5-acre oceanfront park features six tennis courts that are open to the public and, best of all, free during the week (bookings are available on weekends, starting at $5/hour). 
For a true LA après-tennis, kick off your sneakers and step straight onto the golden sand of iconic Santa Monica beach. Bring your own picnic or level up your experience with Santa Monica Picnic Co, who will prepare an elegant gourmet picnic with local artisanal cheeses and baked goods, ready for your arrival. Either way, plan your court time accordingly to catch the spectacular sunset!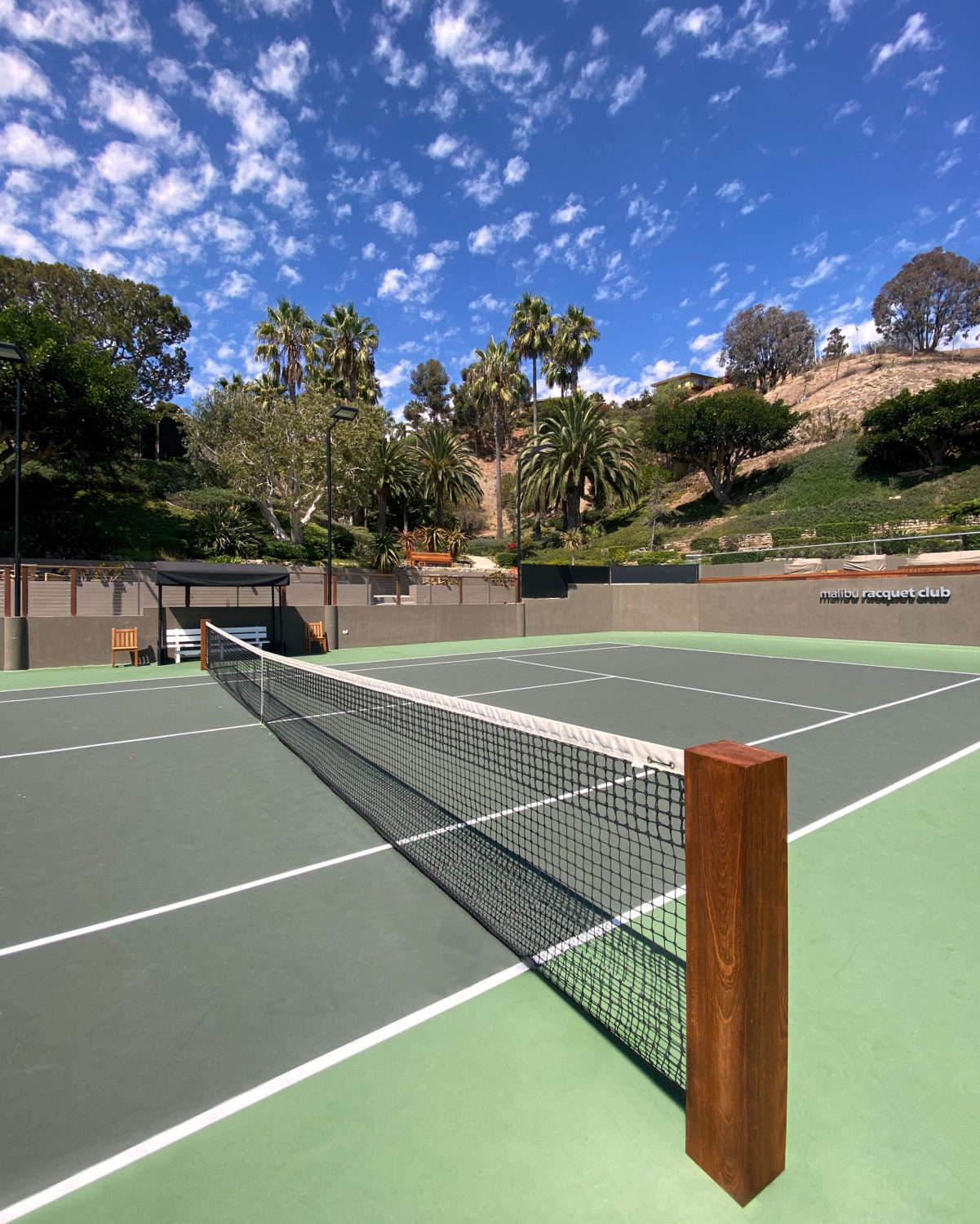 Malibu
Malibu Racquet Club
For an equally breathtaking, yet a far more exclusive court, follow the coastline north to Malibu, where you'll find a gem of a private tennis club. 
Built into a lush hillside, with sweeping views of blue skies and sea, Malibu Racquet Club embodies sporty sophistication with a coastal flare. The eight tennis courts and modern rustic clubhouse are nestled amongst winding paths, lined with a mix of palm trees and cacti. You'll never want to leave this tennis oasis and, thankfully, short-term memberships are available, starting at $500/month. 
For a taste of the good life without the fees, the club's Sparrow Cafe is open to the public during the week. Dine al fresco on the terrace overlooking the impressive tennis courts and beautifully-designed landscape, while enjoying delicious Californian cuisine.
For updates and more tennis travel adventures, follow along on Instagram: @mayleenramey, @racquetroadtrip.
Story published in Courts no. 2, autumn 2021.