Chris Evert
Elegant Icon, Influential Legend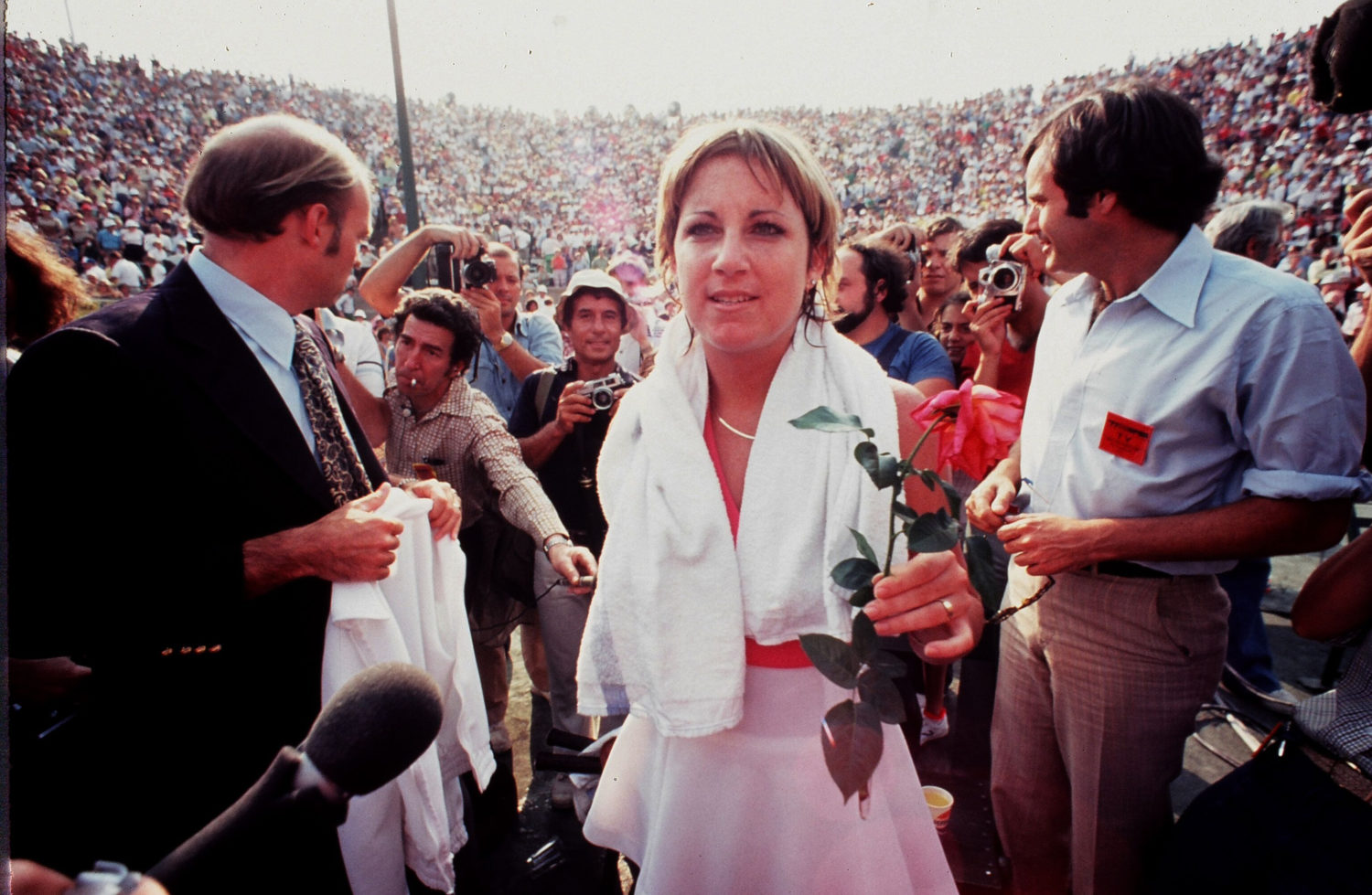 There are few players that continue to epitomise elegance, grace tied together with a steely determination, more than Chris Evert. Her achievements need no introduction–eighteen Grand Slam singles titles, three doubles titles and the year-end World No. 1 1974-1978, 1980-1981–and one half of one of the most enduring, if not the most iconic, tennis rivalries of all time. 
Like so many players, she began taking tennis lessons early, and was quickly seen to be prodigious. We look at the super-teens of today but we should not forget Evert was making her Grand Slam tournament debut at 16, receiving an invitation to play at the 1971 US Open. She was on a staggering 46-match winning streak through junior and professional events before she finally lost to Billie Jean King in the semi-final. 
This was no wonder-streak of a precocious youngster–just two years on she would finish as the runner-up at both Roland Garros and Wimbledon before winning them both in the following year, again on a winning-streak. Evert also had the accolade of being the first No. 1 logged when the WTA introduced their computer ranking system. In 1975, Wilson designed the "Chris Evert Autograph" racket, specifically designed to meet the needs of players looking for more head maneuverability and a more flexible shaft, giving the player increased power on their shots. 
She belonged to the United States of America, but endeared herself to fans globally, none more so than "over the pond" in the United Kingdom, after marrying John Lloyd. 
There are so many accolades, achievements and records to dip into, but the biggest thing that stands out is the epic on-court rivalry with Martina Navratilova. At a time when Evert was dominating the women's game, her steely demeanour saw her initially have the advantage. As the 1980s rolled around, however, Navratilova in particular honed her game and her fitness, as racket technology also made steady progress. At the close of their rivalry it was Navratilova who finished ahead 43-37, with a 10-4 record in Grand Slam finals. 
But what made this elegant icon an influential legend for the players that grace the court today? 
A style moulded in clay, a temperament in ice. 
Evert was one of the classic baseliners of her time–with depth and shot placement being her forte. Her style of defensive play and her impeccable footwork would ensure that the ball was kept deep and saw her dominating the women's game with her ability to make very few unforced errors. She possessed a calm but steely focus on court, which earned her the nickname of "The Ice Maiden." 
She ruled all the courts in time, but it was on clay that she dominated all before her. We might marvel at winning streaks when they hit double-figures now, but in August 1973, she won 125 straight matches, losing just eight sets. She set benchmarks that even the men had to aspire to break–with her record of seven Roland Garros titles being overtaken by Rafael Nadal in 2013. 
The game may have moved on in the 1980s, but Evert's passion for players to bring out the best in themselves has never wavered. Evert took it upon herself to write an open letter to Serena Williams in 2006, urging her to consider her "place in history" and arguably has helped give the world one of the greatest tennis players of all time. More than that though, Evert is a lover of the sport, and you only need watch her interactions with the stars of today to see what we mean: her reverential bow to Naomi Osaka, crowned with her first US Open title in somewhat chaotic circumstances; a tweet to a distraught Donna Vekic who had just lost in Nottingham in 2019. 
Her insights on matches can be heard in commentary, especially at the majors–and the sport is all the better for it. 
Evert continues to be the guiding hand on the shoulders of young players coming up through the sport–backed up with the achievements many can only dream of. From those that have perhaps just a couple more steps to go to achieve their own legendary greatness, to those just starting to collect Slams and year-end No. 1 accolades–Evert will continue to shine as both an elegant and influential icon.