A Date With the Past
You never forget your first time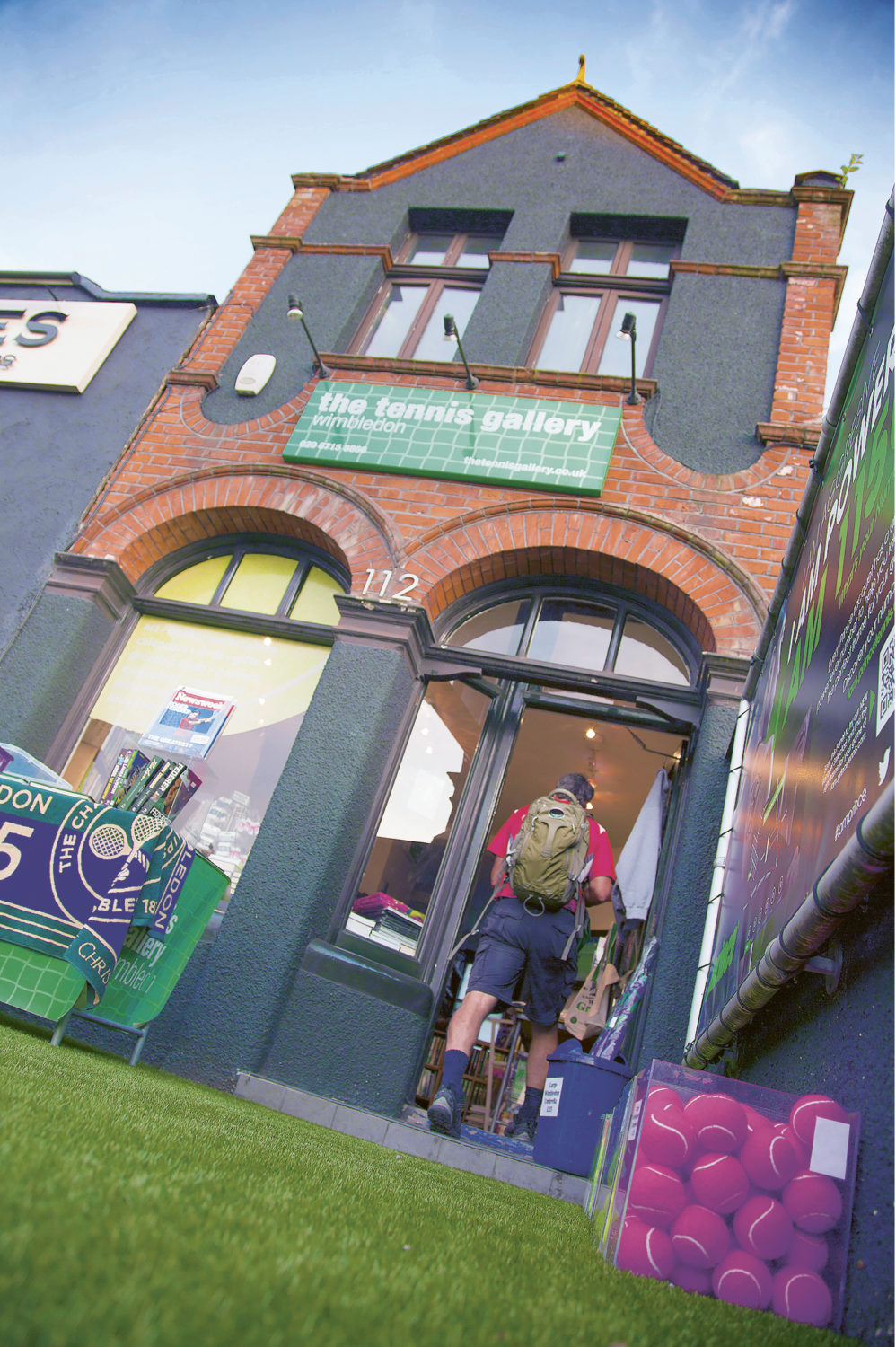 For Richard Jones, that magical moment took place in the summer of 1969, when he was 17 years old. As most people do, he found it an exhilarating experience.
Richard wasn't a complete beginner – he had tried it in school and watched a fair bit on television – but he still wasn't ready for the real thing.
When Richard Jones sat down to watch a semi-final of his first Wimbledon Championships, he had a basic grasp of what was going to happen. He knew the rules, he understood the scoring system, and he knew that the players – Rod Laver and Arthur Ashe – would come out on court and serve and rally and volley and try to outsmart and outlast each other, as he and his friends did many times playing on run-down, knee-scraping school courts, until one of the players, the better one, defeated the other, the slightly weaker of the two, as Richard had seen happen many times on television.
In this case, the better player was 30-year-old Rod Laver. With a Hollywood-style combover and sparkling eyes that hardened like steel when he stepped out on court, the Australian was an absolute superstar at the time – a player so regal, 47 years later, Roger Federer would name a tennis tournament after him.
During that time, the tournament's top seed, Laver was the reigning Wimbledon champion, and coming off the back of two Slam wins earlier in the year, he was en route to completing his second Calendar Slam, an unmatched record that stands to this day.
His opponent that day, Arthur Ashe, was seeded fifth in the tournament. Cool and composed, the bespectacled American would offer no challenge to Rod Laver, Richard thought. 
Watching professional tennis on television is to watching it live what seeing Federer's serve is to being hit by one – you experience it in a more visceral way.
When the match started, Ashe – in Richard's mind the far inferior player – began raining bombs on Laver. His shots were like cannonballs, echoing around the stadium with a thunderous thwack, as he raced off to a 6-2 start in what seemed like ten minutes. 
Richard, with his basic grasp of what was going to happen, did not expect this.
In the end, Rod Laver prevailed, winning the match 2-6, 6-2, 9-7, 6-0, and going on to claim the Championship, but however much the win meant to Laver, it might have meant just as much, if not more, to Richard Jones. The hyper charged rollercoaster of emotions he had just witnessed, kickstarted a lifelong passion for tennis and Wimbledon in particular.
"It's just a coincidence that one of the most amazing things was also the first thing," he would later recall of watching the match live. "I've been to hundreds of days [of Wimbledon] since. The only year I didn't go was in 1971. I had a girlfriend then, and she didn't like tennis."
In the coming years, Richard's passion grew – between 1973 and 1988 he did not miss a single day of Wimbledon – until it finally took on a physical, brick and mortar form when on the 1st of October 1999, Richard and his wife, Chris, opened the Tennis Gallery, a bookshop and art gallery dedicated purely to tennis. The little shop, located right next to the Wimbledon Park station (in 2007, the Tennis Gallery moved to a bigger locale next door where it is still located today), served as a natural extension of their love for the game.
That love is evident from the moment one sets foot inside the shop. The place is small, barely spacious enough to swing a forehand, and yet it possesses a certain hallowed quality. The light shines in through a big window and falls upon bookshelves crammed together, filled to the brim with tennis books and programmes – new, second hand, signed. In between, posters of past tournaments adorn the walls.
What Richard and Chris have created over the past 20 years is in equal parts a bookshop and a temple dedicated to the sport. Everywhere you look, something tennis-related is there for you to look at, leaf through, admire, or trip over. The overall effect ends up being somewhere between quirky and cosy – it's the kind of a place you'd imagine a protagonist walking into in search of the next clue or a crucial piece of information.
The passion of Richard Jones imbues the very walls the shop is located in. He is not only a collector but also a raconteur. He welcomes every visitor with the same kind of warmth, be it a casual fan or a tennis celebrity (and over the years, the list of people who have visited the Tennis Gallery includes such names as Rod Laver, Maria Bueno, Ken Rosewall, Betty Stove, John Lloyd, Christine Truman, and Mansour Bahrami), and if you give him the chance, he will talk your head off. Richard's knowledge of Wimbledon and tennis in general is encyclopaedic. He is a walking treasure trove of tennis information – always telling a story or an anecdote or bringing up a little-known fact. When we spoke about his first Wimbledon Championships, he rattled off the score of the match between Laver and Ashe with barely a thought.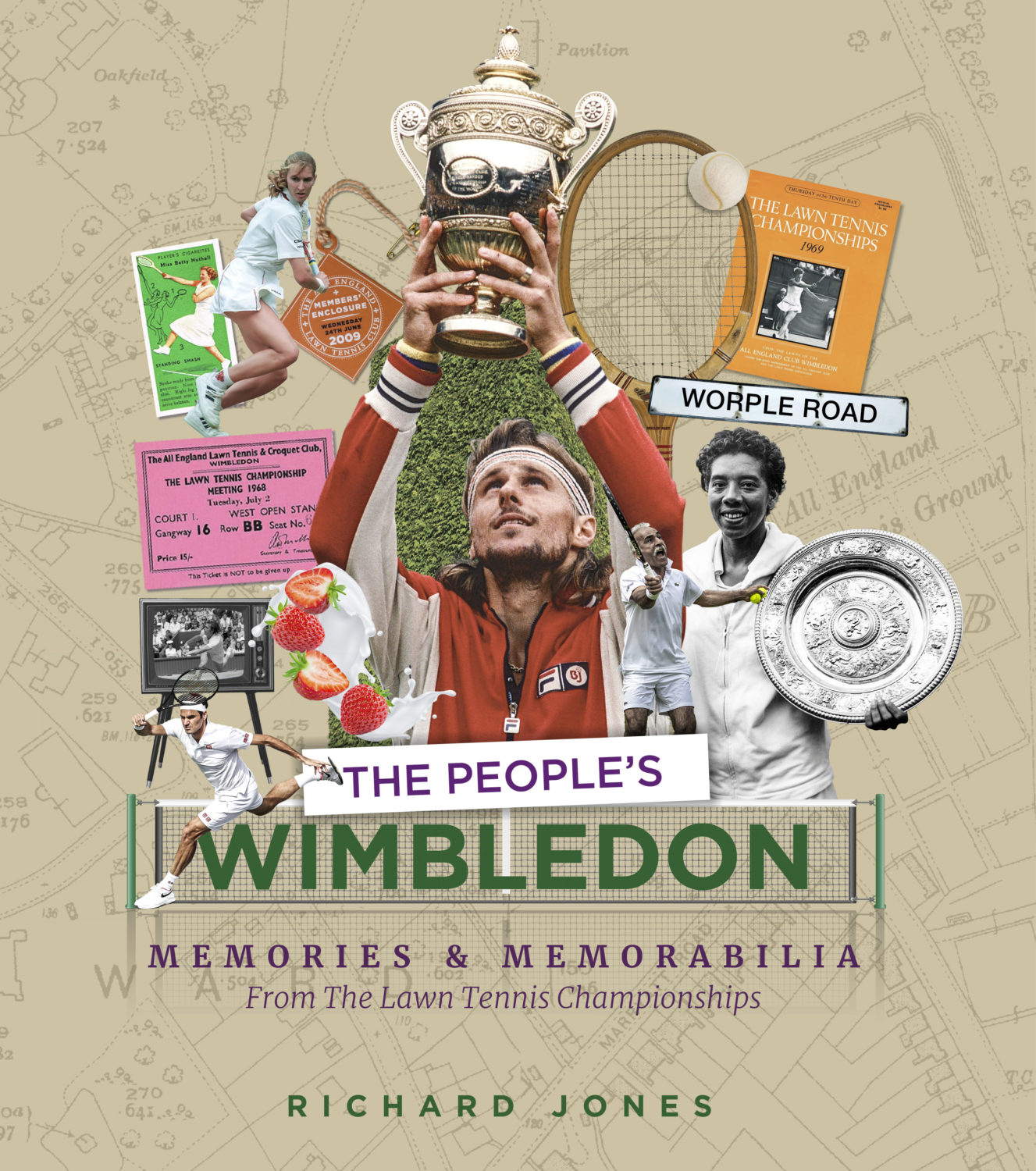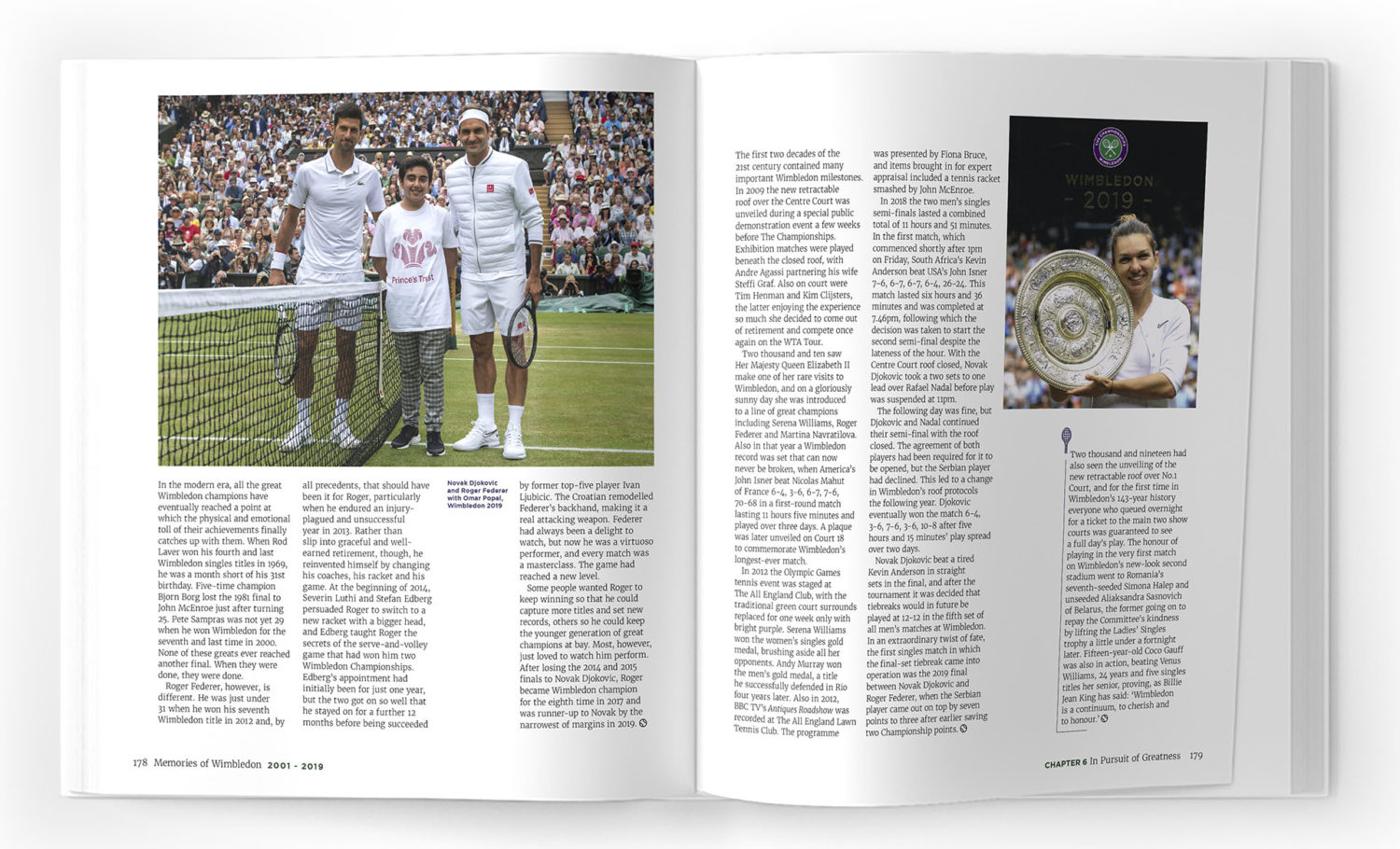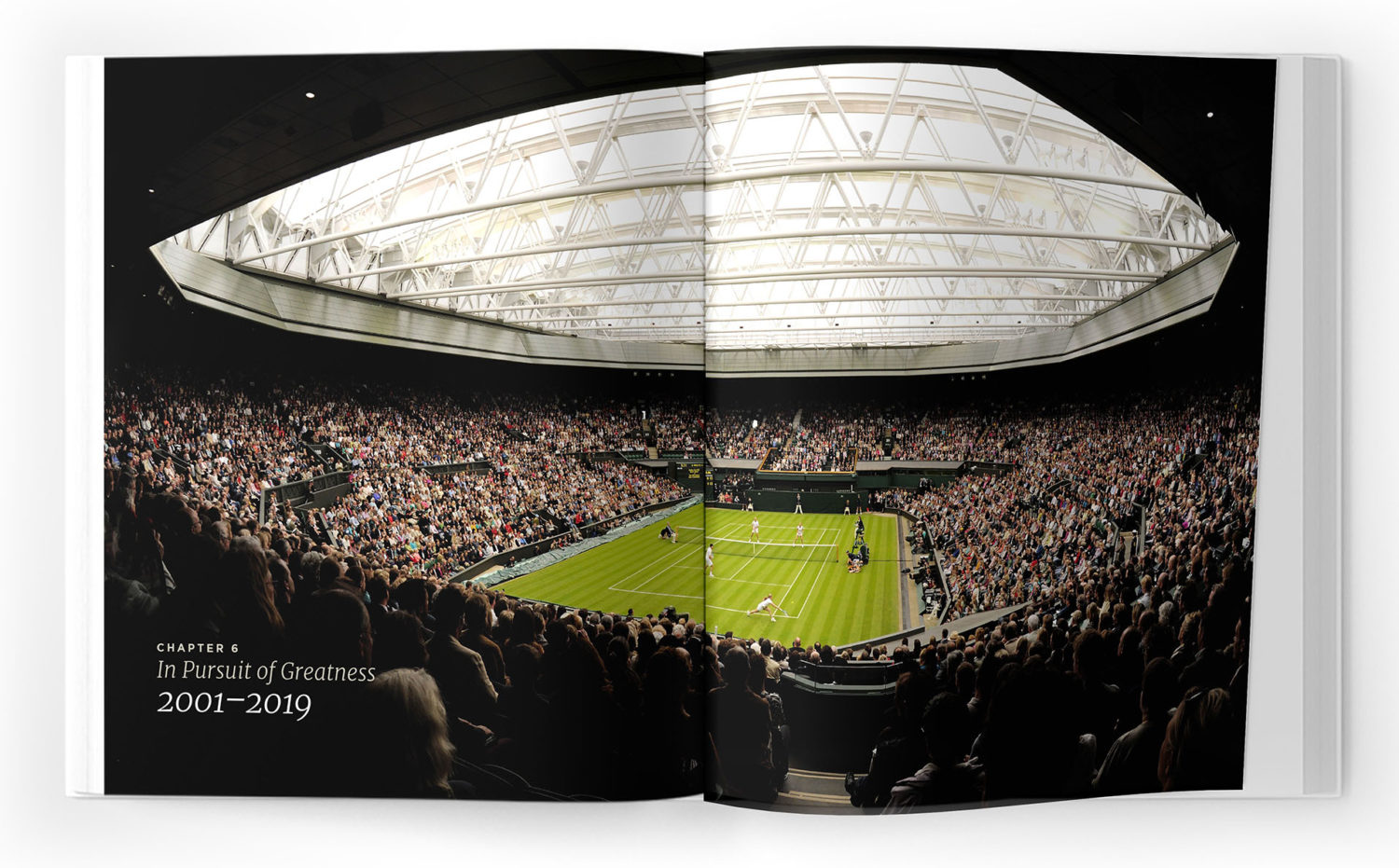 As the Tennis Gallery gained more customers, Richard kept himself busy. Eventgoers at Eastbourne and Birmingham could find his pop-up bookshop on the tournament grounds, tucked in between racquet and tennis gear vendors – tradition versus progress. Although it lacked the glitz of the latest tech, the Tennis Gallery pop ups, with their collection of memorabilia, offered a glimpse of the Old-World tennis – the cardigans and long dresses of Wimbledon, the romance of clay courts on the Côte d'Azur, the triumphs and victories of players long forgotten. 
"Those spaces are awfully expensive to have a shop. I have to sell ten books to make the same profit as someone selling a racquet, but it is much more fun. Anywhere you go, people love a bookshop," Richard says.
Richard's relentless pursuit of the next adventure means that, at any given time, he is involved in multiple projects. Over the years, he has co-authored books, written for a tennis magazine, Ace, and interviewed players and tennis personalities. 
When on the 29th November 2015, the Great Britain tennis team achieved the near-impossible feat of winning their tenth Davis Cup title, the first one since 1936, Richard approached the Lawn Tennis Association about writing a book celebrating the event. For the next few months, Richard threw himself into the editorial waters and became a full-time project manager – he wrote the text, hired a designer, chose the paper, the bindings, and arranged the printing. The book went on sale just three months later. 
Richard explains, "As you get older, you get much more confident in your ability. When you're younger, you might say, 'That's risky. I won't do that. It might go wrong.' But when you're older, you get more confident because you've been around."
In 2016, Richard was given access to the Wimbledon Museum and started spending his days examining their tennis ephemera collection. For three years, every Monday, Richard could be seen at the museum hunched over a ticket stub or an old programme. In total, he examined over 6,000 items: magazines, postcards, tickets, programmes, badges, wristbands, catalogues from tennis racquet manufacturers, advertising signs, newspaper cuttings – all pieces of tennis history. He wrote a paragraph about each item, creating a detailed description of the historical meaning behind it. 
In Richard's mind, the very existence of such a collection was a paradox. Ephemera – things meant to exist or be used for a short period of time – by their pure definition are not supposed to be kept. And yet here he was, surrounded by thousands of items that outlived their usefulness, and despite that were being kept for sentimental values.
In 2019, Richard Jones was invited to speak about his research at a Tennis History Conference organised by the Kenneth Ritchie Wimbledon Library. Daunted by the stature of the audience –  the room was filled with professors and academics – Richard decided to open with an icebreaker. He put on the screen three Wimbledon programmes: from 2018, the 1960s, and the 1930s, and asked the audience to identify the items which they correctly did. Then he asked for a show of hands of how many people had an old programme at home. A forest of arms shot up. 
"You see," said Richard, "almost every one of you has a tournament programme at home, but you're not meant to." The tennis ephemera have long stopped being ephemeral and are enjoying a collectible level of permanence, he explained to the gathered audience.
While researching the miscellanea kept at the Wimbledon Museum, Richard began jotting down memories from customers of the Tennis Gallery, and from players, coaches, and journalists with a deep connection to the tournament. Richard had always wanted to share the collection of images he and his wife had accumulated over the years, but in order to present them as a complete project, he felt they needed a common thread. 
The more Richard talked about his idea to Alan Little, a friend and, for many years, a librarian at the Wimbledon Museum, the more that thread started to reveal itself. In the end, it was Alan's idea that Richard write an illustrated book combining people's memories of Wimbledon and Wimbledon-related tennis memorabilia – a class of items Richard dubbed Wimbledonia.
The idea of the book, aptly titled The People's Wimbledon, was born. As Richard waded through the vast waters of the source material, aided by his friend Amisha Savani, the manuscript slowly took on an exciting shape. While Richard wrote, Amisha sourced stories of Wimbledon from social media and contributed parts about digital memories.
The book was split into two main parts: Memories of Wimbledon and Wimbledonia. Fans who have met star players such as Chris Evert, Pat Cash, Martina Navratilova, and many others, contributed over 120 stories of Wimbledon – their memories have been interspersed with recollections of the early years of Wimbledon which Richard uncovered in old books and magazines during his research. The finished product became a joyful celebration of Wimbledon from 1877 through to the most recent shot hit on the Centre Court in 2019.
When Richard speaks about The People's Wimbledon, beams with pride – his eyes light up and an almost-involuntary smile appears on his face. In many ways, the upcoming publication of the book is the crowning achievement and a culmination of a decade's work. And yet, Richard, ever the romantic, is already looking towards the future – with the past very much on his mind.
"People in the tennis world are focused on the now. The thing many don't realise is how history informs the present," Richard says. "In The People's Wimbledon, I didn't put any of my own memories. I'm saving mine for the future." 
Story published in Courts no. 1, summer 2021.